5 Handmade Fine Jewelry Gift Ideas
14k Gold, Diamond Necklaces, Earrings, and Rings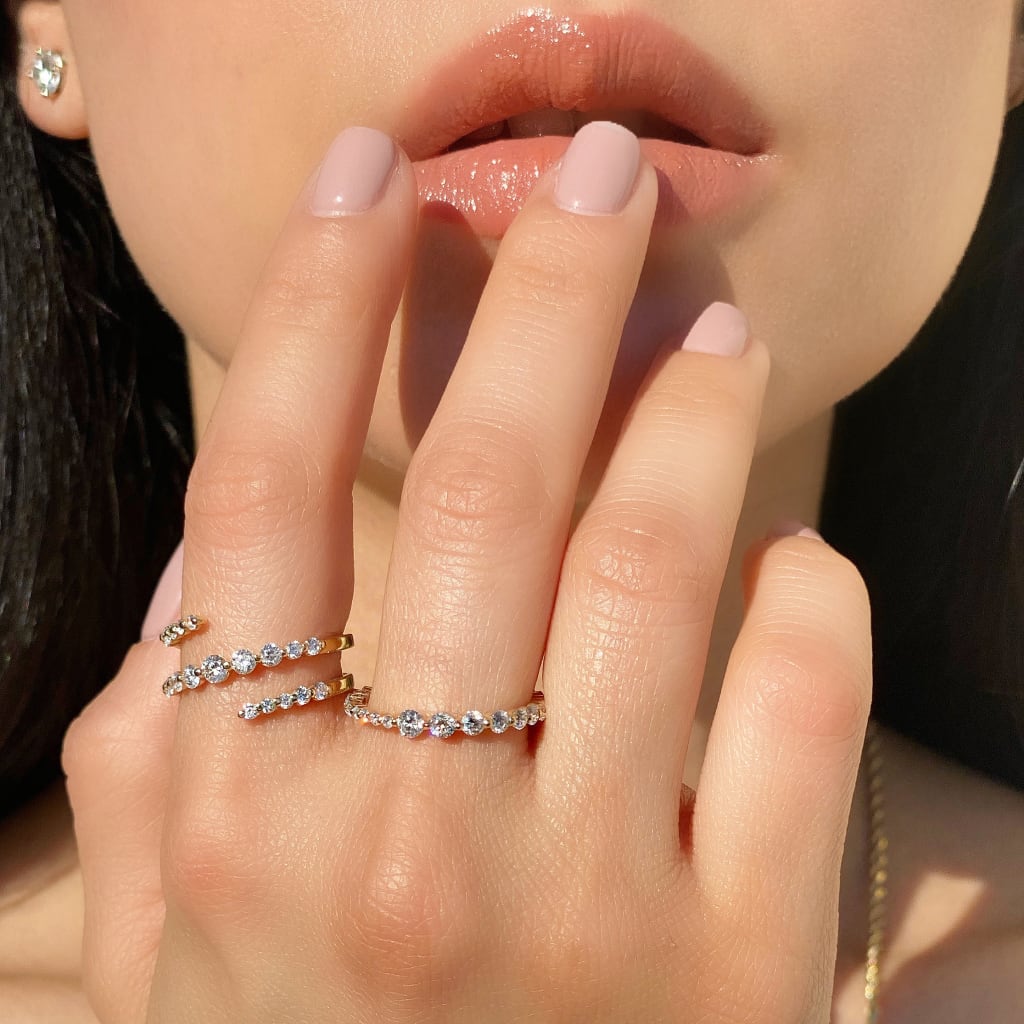 Handmade Fine Jewelry Gift Ideas
Handmade or handcrafted jewelry has become a good alternative to other more normal forms of jewelry. Handcrafted jewellery allow more customizations and use the purest forms of precious metals and stones.
Nowadays, the jewelry is not only about precious metals and stones. The demand for colourful, customised, apparel matching jewellery is taking the Handcrafted Jewelry industry to the next level. The artisan designed jewelry has become a staple in the jewelry world. Personalized and Customizable are a must and a handmade piece infuses a feeling of uniqueness and individuality. Understanding the special features of quality handmade jewellery can help you appreciate the overall beauty of the investment.
The world boasts of a long and rich tradition of beautiful hand-crafted jewelry. The artisans make jewellery by hand even today, with skills passed on hereditarily. Further, various types of modern machinery has allowed the process to be quick and streamlined.
The craftsmen are skilled in all jewelry-making functions from start to finish - melting the gold, designing and forming, setting stones and polishing the jewel. The process is laborious and time-consuming, and requires special tools to produce jewellery which is unique and not mass-produced. The beauty of handmade jewelry lies in the fine detail and intricate workmanship of each piece.
The handcrafted jewelry is precisely designed by using tools like forceps, tweezers, toothpicks and other tools which are specially used for fine works. Handmade jewelry takes an incredible amount of time to produce just a single piece. It's close to your soul.
The talented artisans work hard to create your desired masterpiece that would remain close to your soul forever. The customisation could include carvings of your's or a dear one's name on the precious metal and stones. Artisans infuse love and energy into every piece of work.
Machines can keep going even once the designer is gone. Handmade jewelry is different. Makers and artisans can only create a finite number of pieces in their career as a designer. Owning a piece of handmade jewelry means you likely have a limited edition which gives you a sense of exclusivity. Remember, they could retire at any time, making it impossible to get another.
Regardless, the extent of choices and the high range available in the market today makes it extremely hard for people to choose one piece. To help you, we have picked out five of our best handmade pieces that you can see below.
Merlon Petite Diamond Choker necklace
The Merlon Petite diamond choker necklace is one of our most intricately created necklaces The MERLON collection is an emblazoned bastion of strength. Its striking contours and use of bold, geometric patterns reinterpret a classic symbol of protection derived from Renaissance architectural relics. A lustrous polish illuminates the essence of individuality, expressing your wildly unyielding spirit with a versatility that conveys both daring edginess and alluring charm.

The women's diamond choker necklace comes in Yellow, Rose Gold, or White Gold color, and is perfect for pairing with any other pendant necklace from our Collection.
Triple Diamond Hoop Cuff earring
Classy and edgy, the Triple Diamond Hoop earrings are available crafted in 14 Karat Rose Gold, White Gold, and Yellow Gold. They also require only a single piercing and are designed to give the appearance of an ear cuff with three separate diamond hoops without new piercings.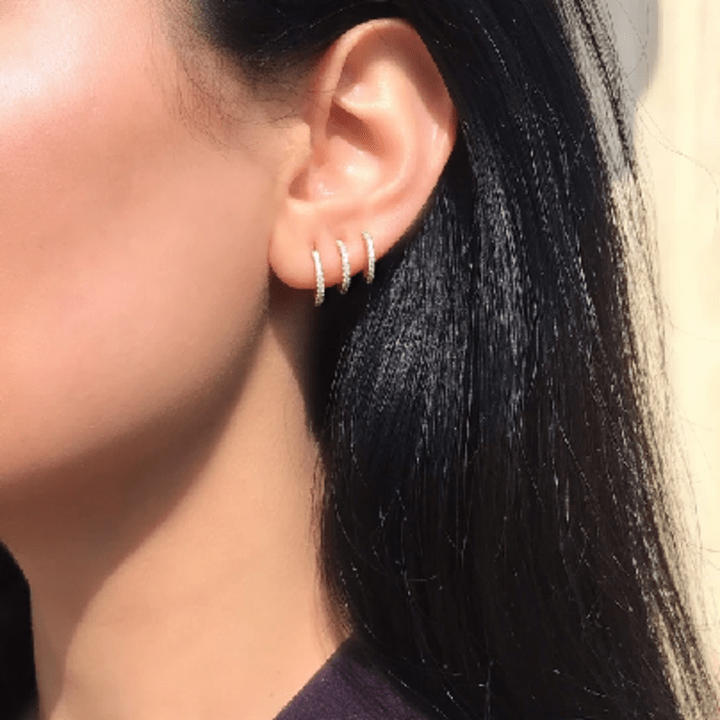 As always, all of the pieces on this list feature the best quality natural diamonds and other gemstones, are intricately handcrafted, and are made and manufactured in the US.
The Mystique collection is about the authentic power of divine femininity. Diamonds are most definitely a woman's best friend in this collection. With hints of sparkle, you shine naturally and all who cross your path sense this mystical radiance, but you didn't arrive at such a destination without peril.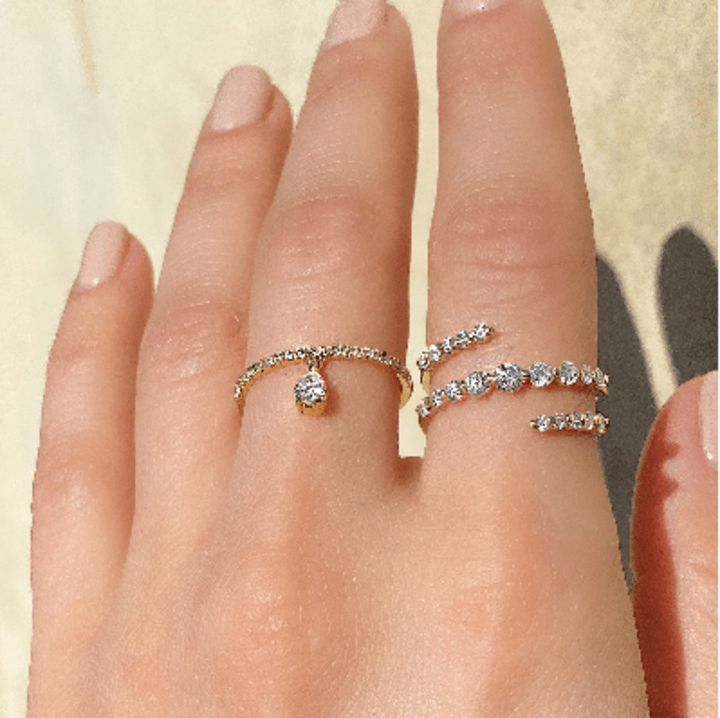 Embraced for its teardrop shape, the pear diamond is delicate, strong, and poised. With a minimal and unique V-prong setting, the Mystique Teardrop Diamond ring interacts with light on all sides reflecting an illustrious and high brilliance. The 14 kt gold diamond ring is available in three colors - White Gold, Yellow Gold, and Rose Gold.
The Freeform Diamond collection is for modern women who dare to stand out and not conform to all societal norms. Don't hold back as precious diamonds of various sizes trace and highlight your features in a constellation arrangement.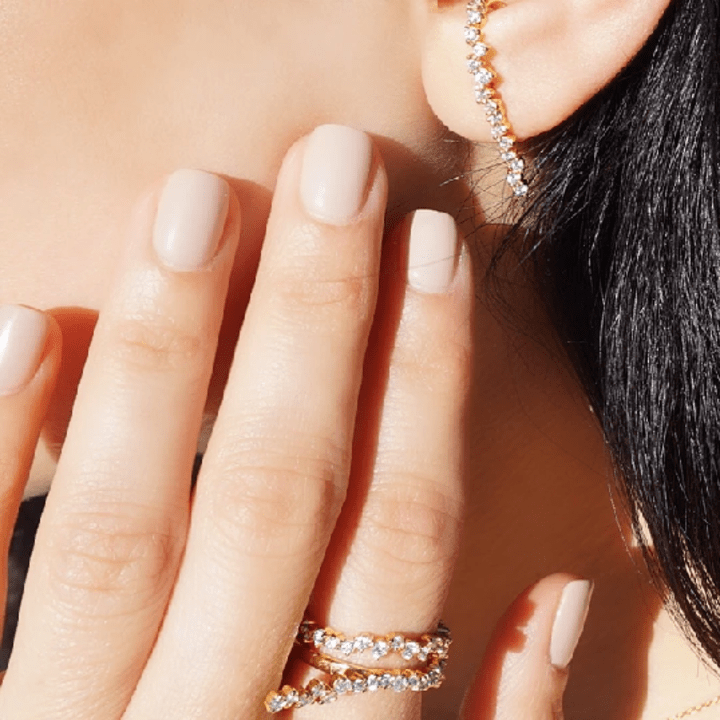 With a constellation of precious diamonds of varying sizes tracing and highlighting your ear, wear the Freeform Diamond Earring either as an ear crawler or a mega huggie. The diamond earrings are available in Yellow Gold, White Gold, and Rose Gold color. Add a little sparkle to your ear with these huggie diamond earrings.
Finally, we have the double diamond earring jacket set. Set in a striking single-shared prong setting with full-cut white diamonds for your everyday, slip this versatile cuff behind your ear and slide any stud of your choice through.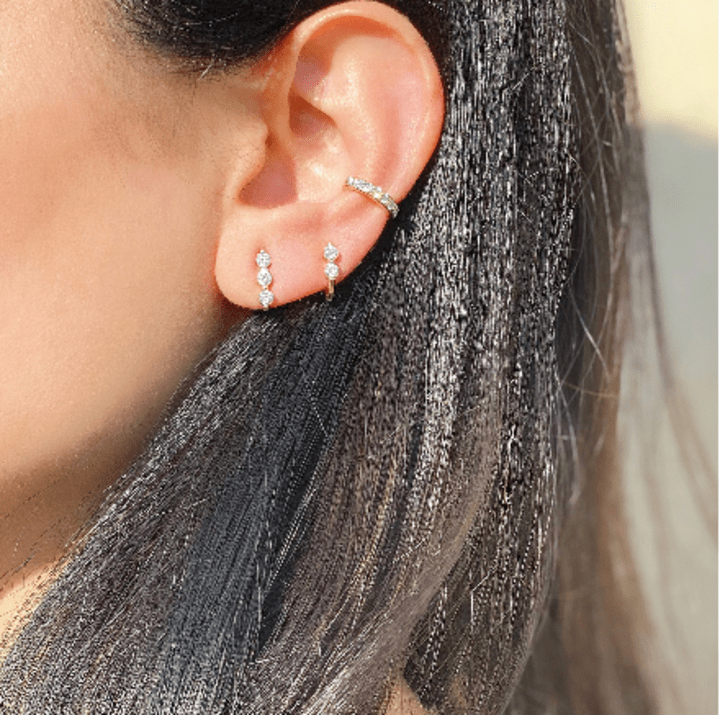 The 14k gold diamond earring jacket comes in Yellow Gold, Rose Gold, and White Gold colors. Pack a punch to your studs with this gorgeous double diamond earring jacket.