5 Features to Look for in Motorcycle Jackets
Whether it be an off-road challenge or a classic open road airing, riding is never about a destination, but the sensation of becoming an unstoppable force while the journey lasts.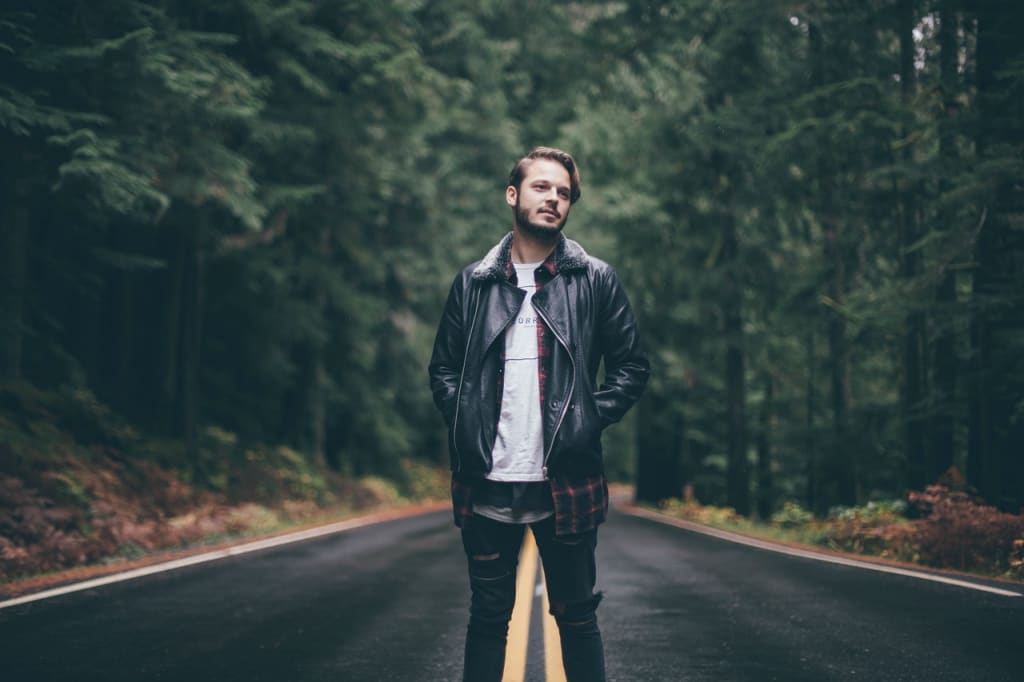 Motorcycle riding serves a range of purposes beyond just letting drivers steer around the city.
Whether it be an off-road challenge or a classic open road airing, riding is never about a destination, but the sensation of becoming an unstoppable force while the journey lasts. And, you want to look cool while doing it, of course.
It's not only about looking stylish, though—It's about combining style, comfort, and protection into your indispensable motorcycle gear. High-quality motorcycle jackets in particular will protect you from injuries that can turn top performance into a painful disaster.
Resistance
Contrary to regular fabrics, the material from motorcycle jackets are designed to endure heavy collision. The protective padding on high-impact areas (shoulders, elbows, lower abdomen, chest, and back) prevent injuries where a strong strike could easily rip off a flannel shirt and cause a third-degree burn, for instance.
Some models even include removable pads that adjust to your coverage preferences.
Mesh panels
One trite excuse for not wearing a jacket is that high temperatures won't allow it. Don't sweat it—That's what mesh panels are for. The small holes in the fabric let the air flow freely, and even sweat will help you cool out, as the panels don't block the wind from passing through them.
If leather jackets are all you've tried, your worry makes sense. That's why you should try riding with a range of versatile materials, before putting yourself at risk for accidents.
Mobility
The word "armor" usually describes a vest that's stiff and probably suffocating. Fair enough. But when it comes to armored motorcycle jackets, they're adjustable and expandable on the elbows and the waist, making them as elastic and vented as you need them to be.
Waterproof material
Don't mind that looming cloud—You can outsmart even torrential weather conditions with waterproof motorcycle jackets. They'll ensure safety while still giving riders maximum comfort and freedom of movement. A rainy ride can be extra-thrilling when you're all set.
Style
We couldn't leave the fun part behind.
There are many color and style options available for men, women, and kids. Anatomical designs will make sure you get the right fit, and variable prices are guaranteed to any budget.
With all of these advantages in mind...
Keep your helmet on, but don't dismiss the rest of your body
We're well aware that a head injury could lead to miserable conditions or death. But being the avid helmet-wearer you are, you're safe to take the focus off your head for a moment and pay attention to other ways motorcycle accidents can severely harm you.
The George Institute for Global Health conducted The GEAR Study, in which researchers attempted to get in touch with every rider who had a motorcycle crash over a period of 12 months, and investigated whether riders who were hospitalized, and those who escaped serious injuries (including road rashes and open wounds), had their protective gear on at the time of the accident.
The time frame dedicated to the study aimed to track all possible weather conditions, types of protective clothing worn, average speed, and age range. The results have shown that:
Riders who wore motorcycle clothing were less likely to be admitted to hospitals.
Riders who wore protective clothing fitted with armor were 23 percent less likely to have any injury at all to that part of the body, and 63 percent less likely to have open wounds.
"Usage patterns suggest that many riders are not aware or are not convinced of the potential benefits of protective clothing."
There you have it—concrete evidence to keep your motorcycle jacket on regardless of the circumstances, unless you'd rather learn the hard way, and join thousands of motorcycle injury cases.