5 Comfortable and Classy Beach Outfits for Middle-Aged Women
If you're on the lookout for beach outfits that are both comfortable and classy, you've come to the right place.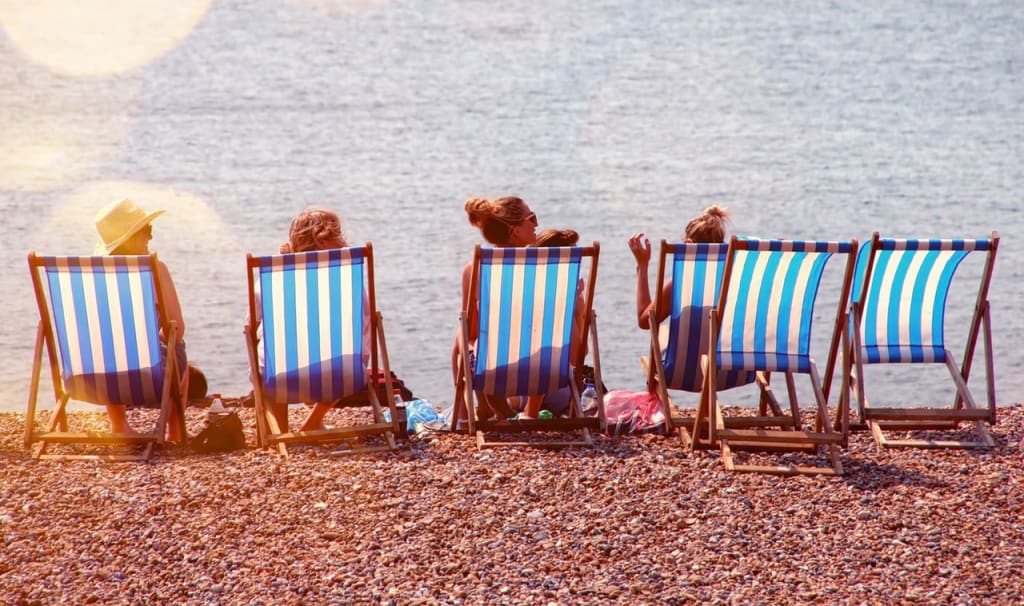 When we were young, trips to the beach used to be fun—they were a way to escape stress and boredom. Things change, and as we get older, we begin to see beach trips as chores: making sure that everything is packed, that everyone is wearing sunscreen, and that your clothes fit. If you're on the lookout for beach outfits that are both comfortable and classy, you've come to the right place.
Showing off your swimsuit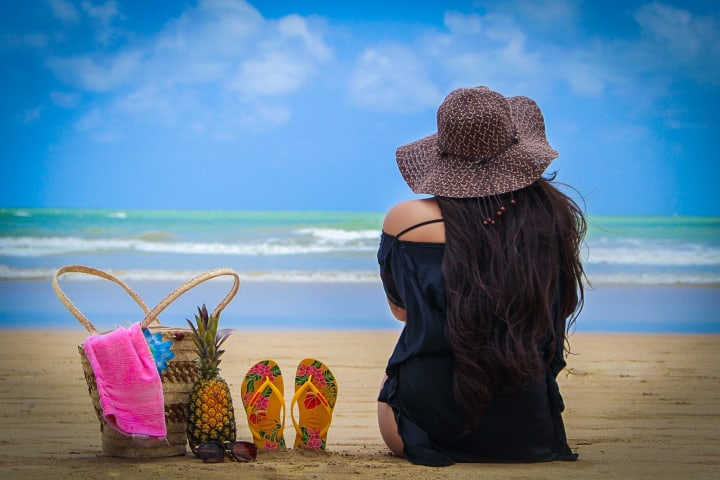 If you're one of those women who can't imagine going to the beach without their favorite one-piece swimsuit, you might want to think about an outfit that compliments rather than hides it. These days, swimsuits come in an array of prints and designs, and if you like the way a swimsuit makes your body look, why hide it? You can find a pair of light bottoms made of cotton or linen and leave the top part visible. If you're worried about your stomach showing, a little ruching around the middle will go a long way and hide any imperfections you don't want to show. It instantly flatters a lot of different body types, and you can wear it with a flowy maxi skirt and comfy sandals, too.
Accessories that steal the show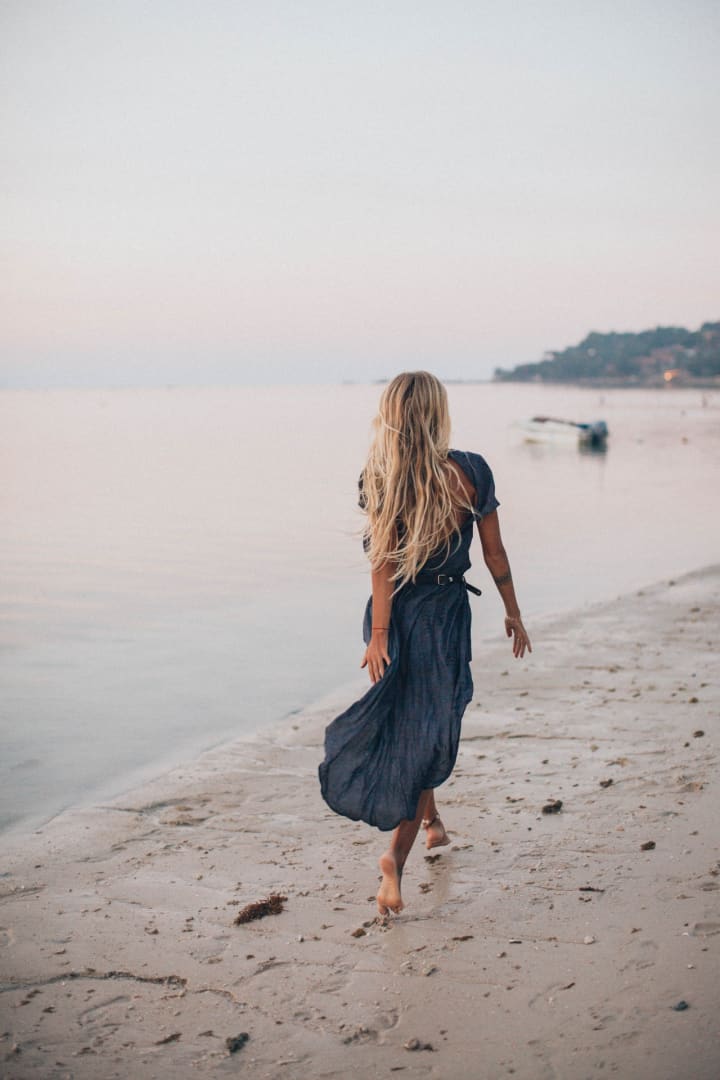 Let's face it—when we're middle-aged, it's not our bodies we want to draw attention to. We're more concerned about hiding imperfections than we are with showing off, and this is the reason why flashy accessories might be just what you were looking for. Remember that a great women's fashion piece for mum might be a scarf, a kaftan, or even a light beach dress, but you shouldn't forget about floppy hats and oversized sunglasses either. You might be tempted to put on a lot of jewelry, but it will only make your tan uneven, and you'll have sunscreen all over it afterwards.
Elegant classics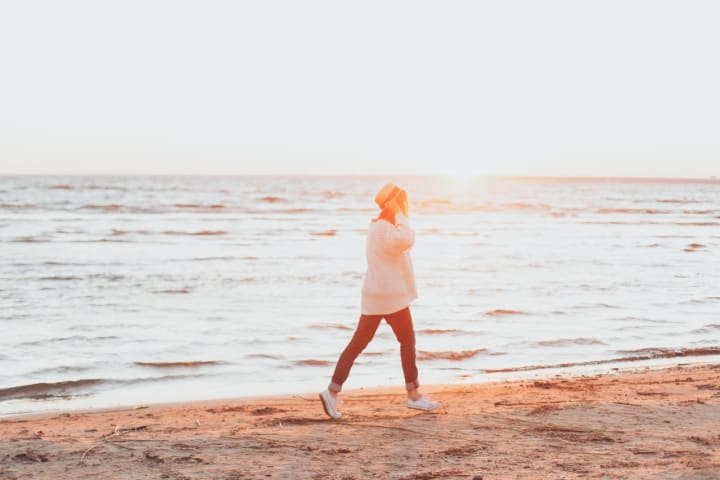 While you might want nothing better than to put on your old faded T-shirt and a pair of favorite shorts, piling up layers will only make you sweat through your outfit. Instead, aim for stylish clothes made of natural fabrics such as cotton, linen, and muslin, and don't wear anything too form-fitting because you'll sweat through it. A simple shirt (sleeveless or with long sleeves, it's up to you) will look amazing when paired with mid-length pants. You might even choose to wear all white and look like a rich movie star trying to avoid the paparazzi.
Going short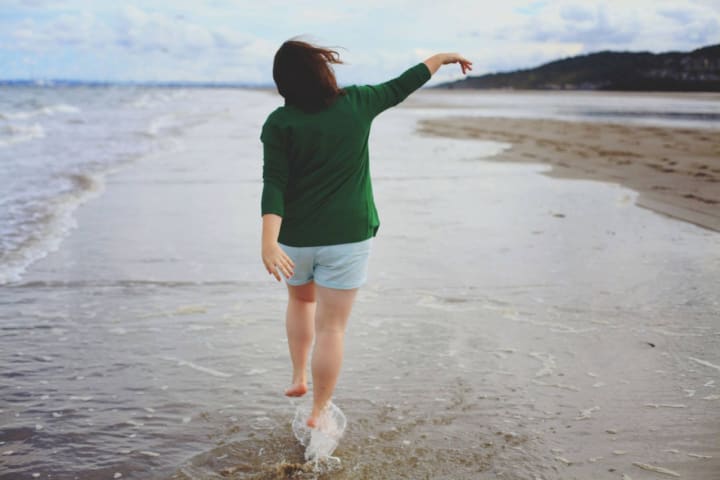 Even though you might hesitate to show off your legs or arms, there is no reason why you should hide them in the first place. What is more, because the beach is such a laid-back place, there is no need to worry about color-coordinating your clothes in the first place: green sandals, white shorts, and a blouse with geometric prints will look just fine, as will a midi dress with floral prints and a light shawl thrown over your shoulders.
Multifunctional outfit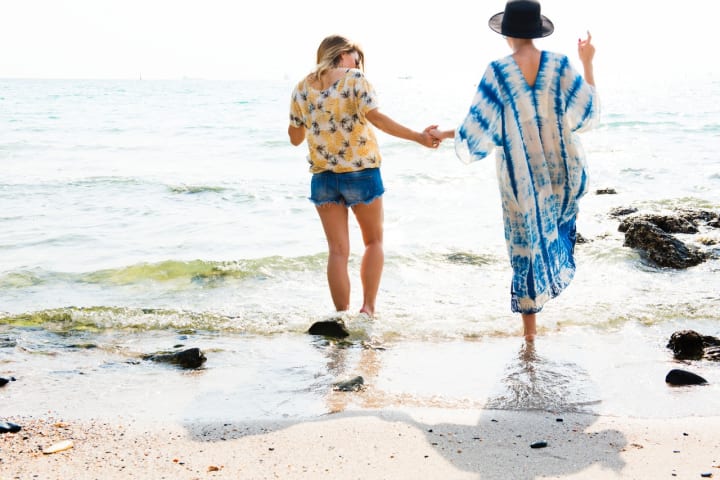 In case you decided to go to the beach just to spend time with your friends and family, and not to swim or sunbathe, you can pick an outfit you can later go to a store in. Capri jeans are a safe choice, as these will leave your feet to "breathe" and keep the sand out of your underwear. You can pair them up with a dark top with floral print, or a plain old striped tee. Of course, such outfits wouldn't be complete without a hat and a pair of sunglasses. Because you'll be wearing jeans and a top, you might want to leave your feet bare and go for comfy sandals or flip-flops.