5 Accessories for Every Woman's Wardrobe
Every Woman Loves To Show Off Her Accessory Collection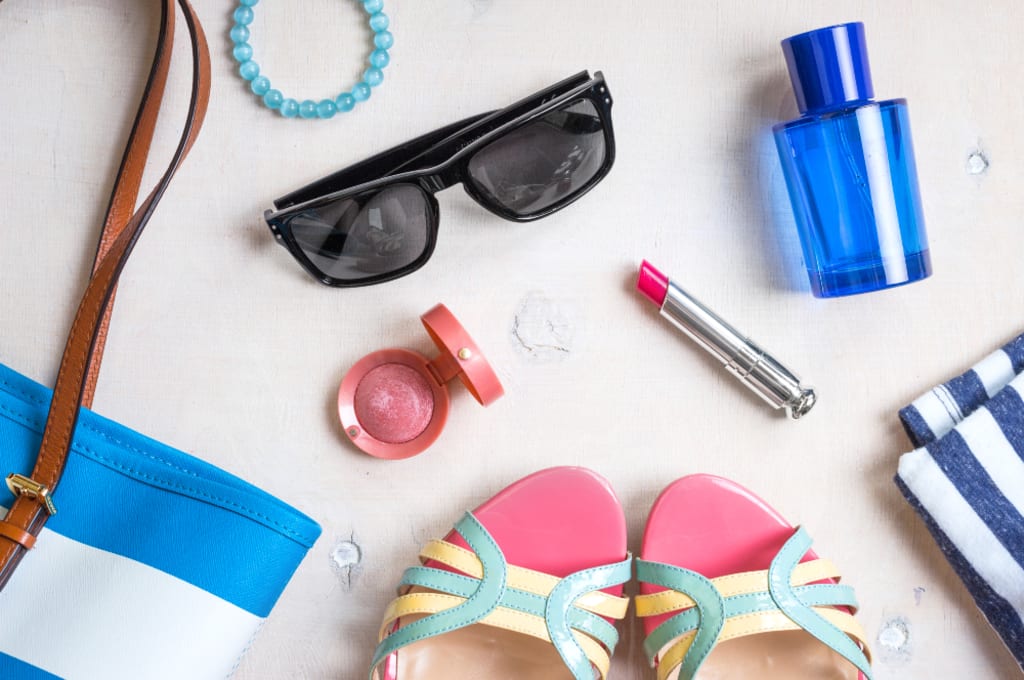 IMAGE SOURCE: ENVATO
While many women focus on building a solid wardrobe with all of the right fashion pieces, they often neglect to gather the best accessories to complement this wardrobe. So what do you need to add to your collection to ensure that you always look put together? Here are five accessories that every woman should have in their wardrobe.
Classic Jewelry
If you do not know where to start building your accessories collection, it is a good idea to start by adding in some basic jewelry. For earrings, you cannot go wrong with a classic pair of gold hoops. Or try some diamond or cubic zirconia studs or pearl earrings. These choices will pair beautifully with nearly any outfit, making them versatile pieces that you will surely get a lot of use from.
Another good basic jewelry choice is a string of pearls. A gold chain or a locket necklace will also provide you with a lot of mileage as you build your accessories stockpile. For something more unique but still classic, try an initial necklace. Once you have these classic jewelry items, you can then begin adding in some more unique items.
Array of Handbags
Every woman loves to show off their collection of handbags. Begin your collection by making sure that you own a basic black or brown purse that will serve various purposes. A quality leather handbag is worth its weight in gold.
Once you have your everyday handbag, you can begin adding purses that serve a specific purpose. For example, a clutch bag is perfect for that night on the town. A backpack is great for day trips or other times when you do not want to mess with schlepping your purse along for an adventure. Crossbody concealed carry purses also serve many purposes while still making sure that you are on top of your fashion game.
Proper Eyewear
Boost your fashion cred with stylish eyewear. If you have to wear eyeglasses, you might as well use them to accentuate your overall look. You do not need to settle for boring readers. Instead, look at glasses that will improve your fashion game and complement your wardrobe.
Even if you do not wear glasses, every woman has a use for sunglasses. If you can afford it, it is a good idea to own a pair of basic sunglasses for everyday use and some fun fashion sunglasses. Buying a few pairs of colorful sunglasses is a fun way to accessorize when you head out for a beach vacation.
Statement Accessories
In addition to all of the basics, every woman needs a few statement accessories to highlight their wardrobe. Depending on your sense of style, you may choose to go with a pair of bold chandelier earrings or perhaps a whimsical necklace that draws attention to your neckline.
If jewelry is not your thing, you may want to consider a few colorful scarves to your wardrobe. You can use these scarves to dress up a casual blouse or add a pop of color to an otherwise plain black dress. The possibilities to elevate your style are endless if you have the right statement accessories on hand. Adding a few bold accessories to your wardrobe is a great way to step out of your everyday fashion comfort zone and get creative with your style.
Basic Belt
Every woman needs a basic belt in their closet. This is an accessory that is as functional as it is stylish. A classic belt in either brown or black will provide maximum versatility. Not only will it keep your pants perfectly in place, but a belt will also accentuate your waist and pull your entire wardrobe together.
You can also use a belt to add shape to an oversized sweater or a blazer. Or pair it with a dress to add a little flair.
The right mix of accessories will ensure that you always have the right item on hand to complete your look. Accessories can play a key role in how you present yourself for various occasions, making it essential that you complete your wardrobe with these must-have items.

Stephanie Snyder
Stephanie Caroline Snyder graduated from The University of Florida in 2018; she majored in Communications with a minor in mass media. Currently, she is an Author, a Freelance Internet Writer, and a Blogger.
See all posts by Stephanie Snyder →