3 Tips For Staying Fashionable in the Cold
Winter is here and layering up doesn't mean you can't look dress your best.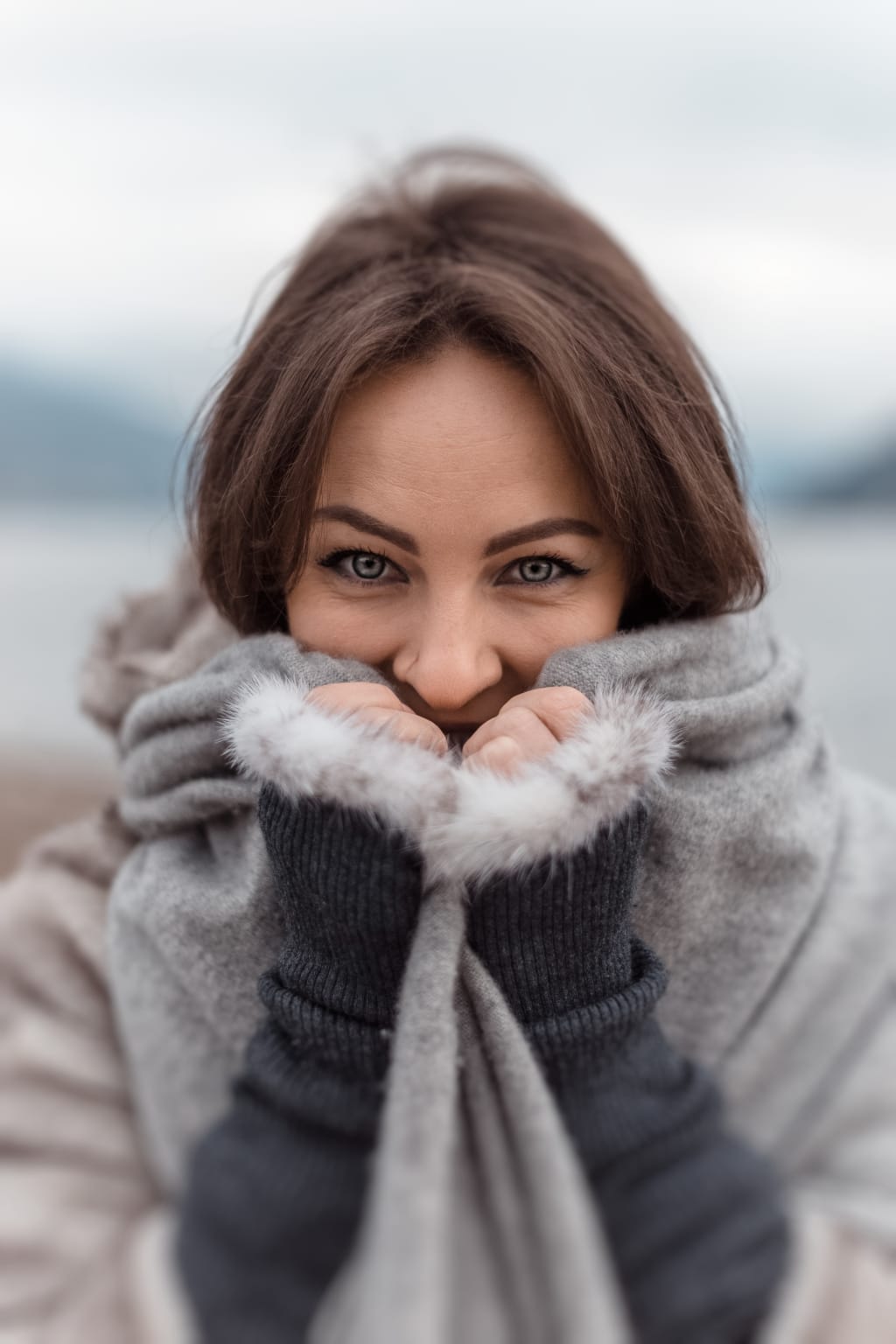 As winter begins, it's frequently necessary for fashionistas to give up their artistic sensibilities for a more practical form of apparel. If you're someone who likes to wear their personality on the outside, it might be particularly painful for you when cold weather takes away your freedom of expression. But sometimes it's just too hard to wear those bulky coats for three months out of the year. Here are a few tips for staying fashionable, even in sub-zero conditions.
1. Invest in Quality Pieces
Face it, dressing yourself for winter would be a lot easier if you were a southern belle like Courtney Sarofim, enjoying the benefits of Georgia weather long after the holiday season. But if you're planning to stick it out in the northern hemisphere, it's a good idea to invest in quality pieces that will better insulate you against the cold, and last much longer than flimsy warm-weather apparel.
When looking for pieces to replace in your closet, footwear and outerwear should always come first. If you're particularly anti-bulky, a good wool pea or wrap coat will keep you decently warm, and look great as well. Boots are also an important investment. Look for leather and preferably waterproof designs. Boots can easily become the new focal point of your ensemble, so try branching out into more visually interesting territory. Over the knee or fringed ankle boots are two stylish designs that are just as eye catching as any summer dress.
2. Learn to Layer
The best gift you can give yourself this Christmas is learning how to properly layer your clothing for maximum warmth. A pullover sweater worn on top of a turtleneck is a cozy and chic way to double up the warmth, and a blanket scarf is a fantastic way to keep the neck warm while looking fabulous. A long skirt can be worn over jeans, leggings, even sweatpants if you're daring enough.
If you insist on wearing ripped jeans or mini skirts, get some thicker tights or stockings to layer underneath. A well-made thermal under layer can make the skimpiest of outfits much more wearable in the winter time, and is guaranteed to be the secret weapon of any cold weather fashionista. And don't forget the hat. Learning what hats you like to wear will give you a leg up on anyone without their ears covered this winter.
3. Get Creative
Chances are, the boring old winter coats, scarves, and hats you have can easily be given new life with a little creativity. Just belting your coat with a wide belt will add visual interest, as well as keeping your figure defined under all those layers. Scarves are a great way to add warmth, and can easily be worn around the shoulders, or even belted over the waist like a shawl for a unique, art-teacher vibe.
Getting into faux fur is also a way to add a touch of extravagance and vivaciousness to a winter look, and can help avoid the doldrums of wearing black and grey the whole season. Try layering a fur vest over your usual winter coat, or wear a unique piece like a fur muff or Russian-style toque that'll be sure to turn heads everywhere you go. You could also try a bolder signature color, even if you gravitate more towards earth tones or neutrals for the rest of the year, since adding that touch of cobalt blue or cherry red can really add a lot to an outfit and may boost your mood as well.
Whatever your style is, there's always room to grow as you learn how to adapt to different seasons and conditions in life. Style doesn't always have to be sacrificed for comfort, and the two can frequently coexist quite easily. Don't let that puffy coat get you down. Use these tips to give your winter wardrobe an upgrade, and stay fashionable all year round.
Reader insights
Be the first to share your insights about this piece.
Add your insights