11 Stunning Jewelry Ideas for Belly Button Piercings
Amazing Jewelry Ideas for Belly Button Piercings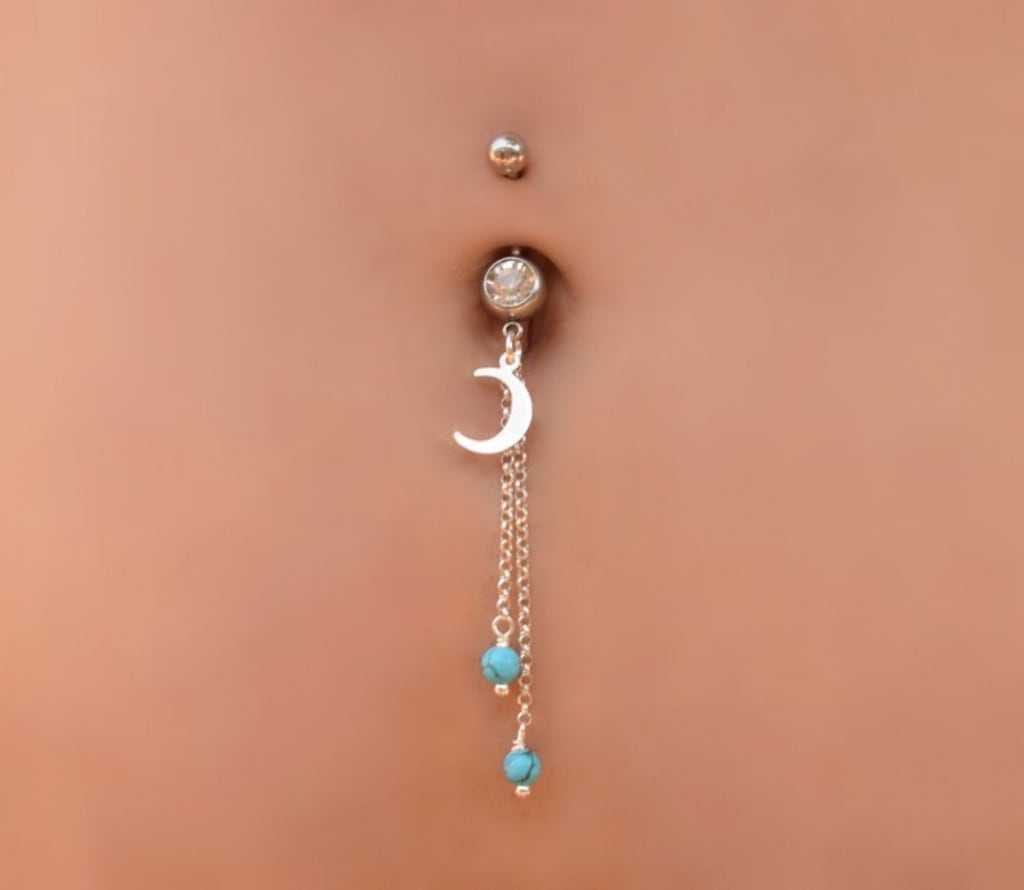 Belly Button Jewelry by Freshtrends
A women's navel is one of the most sensual parts of her body, and what's better than making it look attractive? One of the best ways to flaunt your navel is by adorning it with beautiful belly button piercing rings. Belly piercings are not just meant for well-toned stomachs. Women of all age groups are relying on this trend to enhance their femininity and boldness.
So, if you haven't got your belly piercing yet, think no more and get the piercing right away. But before that, make sure to have a look at some of the stunning jewelry ideas for belly button piercings:
1) Get a Gemstone Belly Ring: Gemstones never go out of fashion. They are adorable, beautiful and colorful, all at the same time. And when it comes to belly piercing jewelry, they make an ideal choice. Pick a cubic zirconia gemstone belly ring in 14k white, yellow, or rose gold to make your piercing look absolutely stunning.
2) Pick a Titanium Captive Bead Ring: Captive bead rings are another ideal piece of belly jewelry. They can be a simple and elegant addition to your existing body jewelry collection.
3) Sparkle with a Diamond Banana Bell: Who doesn't love to wear diamonds? And what's better than wearing them on your most sensuous body part? So, get your hands on a diamond banana bell for your navel piercing, something that's perfect for a truly luxurious look!
4) Ring With a Charm: Belly rings with charms on them are extremely adorable and gorgeous. Choose a charm of your choice and go for a gold belly ring to make a perfect combination. For women who have a firm belief in God, Crystal Cross charm would be perfect.
5) The Reverse belly ring: Reverse belly rings go in through the belly's top to emerge out through its center, which is something that's popular and unique!
6) Choose An Initial: Embellish your navel piercing with a belly ring with your first initial on it. These rings are perfect to add a bit of personalization to your body piercings!
7) Heart-Shaped or 'I Love You' Belly Rings: Showcase your romantic feelings with a heart-shaped or 'I Love You' belly ring. These belly piercing jewelry items are perfect for women who are in love!
8) Get a Pearly Look with a Pearl Belly Barbell: Get yourself noticed by adorning your belly piercing with a pearl belly barbell. Pearls are always in fashion. Plus, they are ideal to impart a simple and classy look to piercings in no time.
9) Flaunt Piercing with a Labret: Labrets come in a number of styles, colors, and designs, and they are perfect to adorn a belly piercing. You can pick a diamond or gemstone labret, or go for a heart or star-shaped one.
10) Pick a Flowery Belly Jewelry: Floral body piercing jewelry items have a charm of their own and a style that never fades with time. So, go for a flower belly ring such as the Diamond Daisy Flower Ring in 14k gold, Lotus flower rings, or Double Flower Dangle belly button rings.
11) Choose Bold & Fearless Belly Jewelry: Flaunt your fearless side by opting for belly rings with bold and fierce designs like a cobra, a skull, wild animals, and so on.