10 Tips on Finding Perfect Summer Dresses
It's possible to find the perfect dress with a bit of preparation!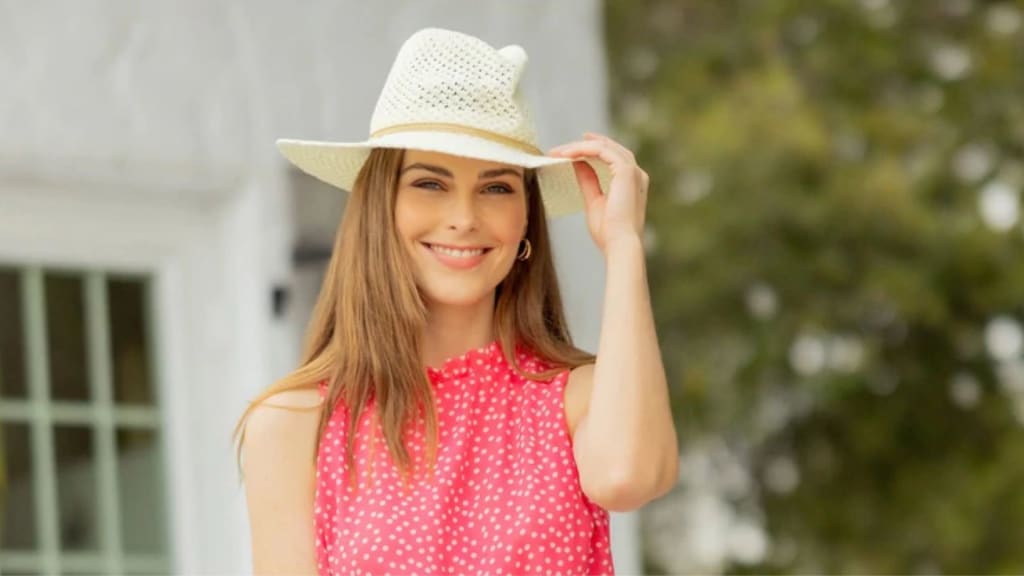 Summer is a great time to break out the dresses! But with the hot weather, it can be tricky to know what type of dress is appropriate. This fact is making dressing for the summer a real challenge, but it's possible to find the perfect dresses with a bit of preparation. Here are 10 tips to help you out.
Choose the right material.
When it's hot outside, you want to be sure to choose a dress made from a light and airy material. Cotton is always a good choice, but linen is also great for keeping cool. Avoid heavier fabrics like wool or denim, as they will only make you hotter.
Consider the length.
Mini dresses are perfect for hot summer days, but if you're looking for something a bit more modest, then opt for a midi or maxi dress instead. Just be sure to keep the hemline above the knee so you don't get too hot.
Go for bright colors.
Summer is all about fun and bright colors, so don't be afraid to experiment with your wardrobe. Opt for dresses in cheerful shades of yellow, pink, or green. Or, go for a classic white dress if you want something that will go with everything.
Look for fun prints.
Floral prints are always popular in the summertime but don't feel like you're limited to this option. Gingham, stripes, and polka dots are all great choices for a summer dress.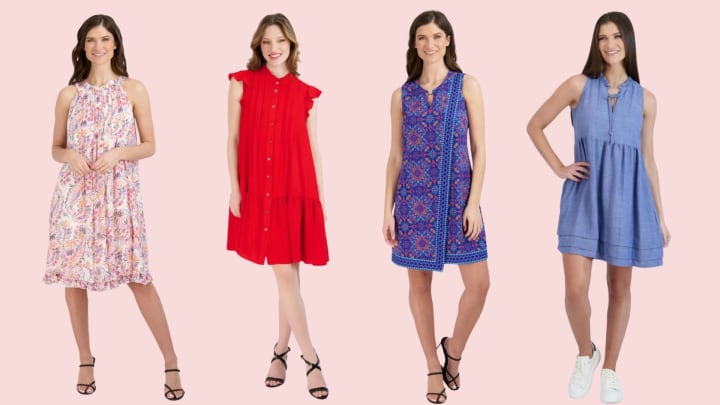 Find the right style.
There are so many different styles of dresses out there, so it's important to find one that flatters your figure. If you've got a petite frame, then look for a fitted dress or one with an A-line silhouette. If you're taller, then an empire waist dress or a maxi dress will be perfect. And if you've got a curvier figure, then opt for a wrap dress or one with a belted waist.
Pick the right accessories.
When it comes to accessorizing your summer dress, less is always more. Opt for dainty jewelry and a pair of strappy sandals. Try to avoid dresses that require a belt or similar accessory, as this will only make you hotter.
Think about the occasion.
Not all summer dresses are created equal. If you're looking for a dress to wear to a formal event, then you'll want something different than what you would wear to a casual cookout. Be sure to keep the occasion in mind when shopping for your summer dress.
Find a dress that breathes.
You'll be spending a lot of time outdoors in the summer, so it's important to find a dress that breathes. Look for dresses made from natural fibers like cotton or linen. Avoid synthetic materials like polyester, as they will make you sweat even more.
Check the care instructions.
Before you buy a summer dress, be sure to check the care instructions. Some dresses require special care, like dry cleaning only. Others can be thrown in the washing machine. Be sure you know what's required so you don't ruin your new dress.
Keep it simple.
One of the best things about summer dresses is that they are so easy to wear. There's no need to overthink your outfit. Just slip on a dress and you're good to go. Keep your makeup light and your hair pulled back, and you'll look effortless and chic all summer long.
Keep in mind that summertime is all about having fun. So don't be afraid to experiment with your wardrobe and try new things. Finding a summer dress is maybe not the easiest task, but when you find two or three of them that are perfect, you're basically set for the entire season!
Hope you found this article useful! If you'd like to see more of my work please check my latest blog posts on 'Thanksgiving Outfit Ideas' and 'What to Wear on Memorial Day' - I'm sure you're going to like them!
tips
About the author
Reader insights
Be the first to share your insights about this piece.
Add your insights