10 Things to Consider Before Buying Workout Leggings
Wearing leggings that are ill-fitting, oversized or undersized can be very uncomfortable. Everyone wants to be able to breathe in their leggings. However, with many brands that have flooded the market choosing the best leggings can be energy-sapping. You have to be very smart to choose the leggings that give you value for your money.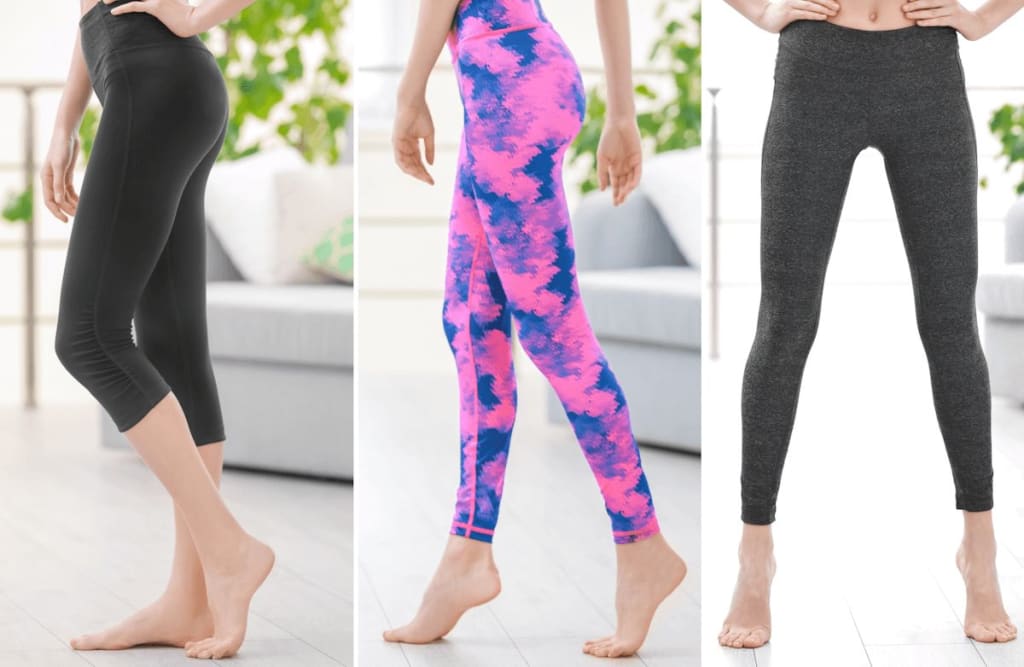 You need a pair of leggings designed to perfection just for you during yoga, while on track or right there in the gym. Investing in wears that you love wearing can keep you motivated to keep your body fit always. You can wear the full length, capri, boot-cut or cropped athletic leggings as long as your comfort is not compromised. This article focuses on ten qualities you should look out for in choosing the leggings that best suits your body.
1. Check for Stretchability
Some have had to regret buying their gym clothes because they were just concerned about their outlook. That a leggings is appealing doesn't necessarily mean that it's yours.
Before purchase, stretch the leggings to be sure it won't become slack with time. Of course, as you lose or gain weight, you might have to visit the store for another pair of leggings. In addition, stretchy pairs of leggings have been found to aid blood flow, reduce soreness and fatigue.
2. High Waist Leggings Rock
To avoid the hassle of having to keep your backside in your leggings, going for high waist leggings is best. You tend to become too careful of exposing your undies during exercise that requires stretching. Squats and yoga can become really difficult in leggings with low waistline.
3. Check for Fitness
Please don't hesitate to try your leggings at the point of purchase. This would save you the headache of having to manage your ill-fitting kit. Buying oversized or undersized leggings can slow you down and affect your overall performance.
In a case whereby you want to buy your leggings from an online store, ensure you check out brand size that best suits you. Don't assume that a brand has the same size listing as another. Sizes can differ with brands.
4. Sweat and Moisture Absorbance Capacity
The ability of leggings to absorb moisture is very important. When it takes too long for the leggings to dry after exercise, it makes one really uncomfortable. Getting dry-fit leggings makes gym sessions fun.
Look out for leggings with vents that give you soothing relief during workout. You'd be glad you did. Vents prevent body odor as they allow the body access to fresh air during workout. Remember, body odor can put others off.
5. Try Out Seamless Designs
Seamless leggings are the ones with no stitches at all. With the right fit, you can sure that your leggings won't get ripped off along the seams. This design makes you feel as though you have another skin on your body.
6. Fitting for Different Places
Returning home to change into another wear after workout can make one's day hectic. In a situation where you have to visit some other places after workout, your leggings should be versatile enough to make the trip. Boot-cut leggings can be used in yoga as well as run errands. So be sure to determine what's best for you based on your typical day.
7. Fabric Softness
Standard leggings are made from blends of different materials. Materials such as polyester or spandex are combined with cotton to make the final piece as light as possible. To avoid burning out because of what you are putting on, ensure your leggings is one that is made from soft fabrics.
8. Sculpture Effects Creating Capacity
A good pair of leggings should create sculpture effects on your body. Your curves and figure should clearly show to give you the athletic feeling. It should help hold your lower body in a smart way. Leggings can help you tuck in the body well.
9. Check Out for Added Accessories
Pair of leggings with pockets can be a very good pick sometimes. You can keep your valuables such as your wallet, keys or your phone. Pockets of most leggings are designed with zip.
10. Length of Usage
The longevity in the usage of leggings depends on the type of materials it is made of. The higher the cotton content in the leggings, the faster it loses shape. So to get a pair of leggings that will serve you for some couple of years, try leggings with a considerable percentage of spandex or polyester. It can be very frustrating when you have to visit the store again after some months.
In Conclusion
Before you buy your athletic kit, determine what you want before going for it. Be wise and do your research. Go all out for your dream leggings. It's all yours.