10 Summer Outfit Ideas
Deciding on what to wear during the summer is harder than you think.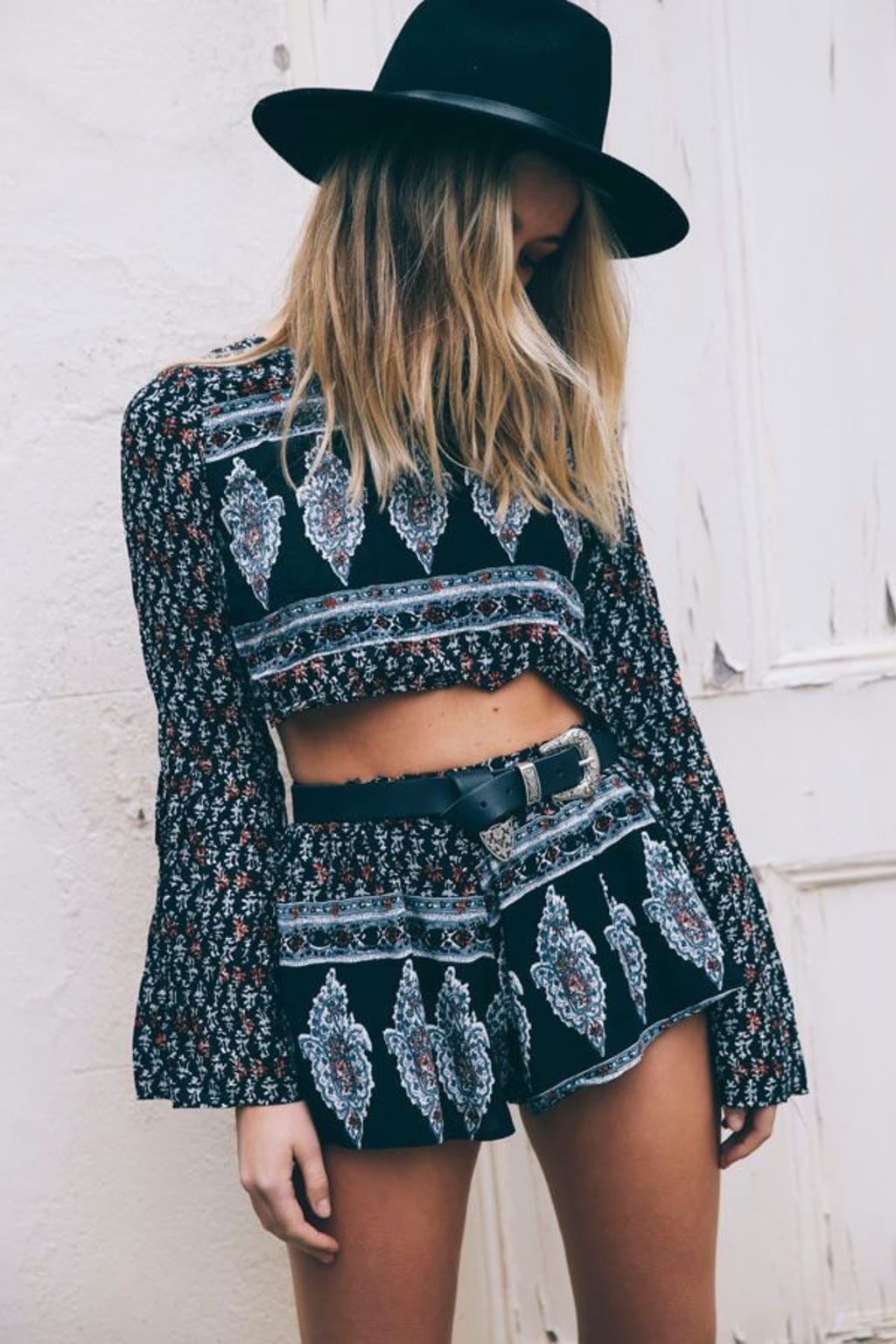 Whether you're looking for something loose but cute, or modest yet classy, I've wrangled up some of my favorite summer outfit ideas.
If you're like me, you HATE being hot, but you love the heat. If you're not like me, you won't understand what that means.
It's hard to find an outfit during the summer that you feel comfortable wearing all day long. You never know how the weather is going to agree with your choice.
Well hopefully, today I can introduce you to some cute outfits that won't make you uncomfortable, and won't break the bank. We wanna look cute but we don't wanna be broke, y'all.
That Dress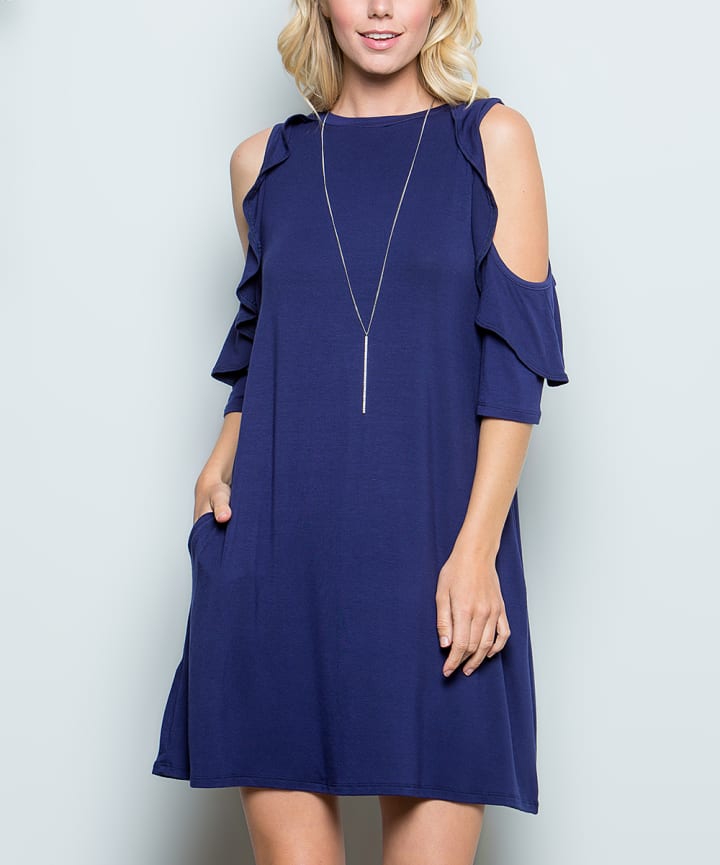 Nothing says summer quite like that little dress that you can only wear when it's warm out. I absolutely love the simplicity of this one. Pair it with an adorable hat and you got yourself a night on the town.
Plus it's 95 percent Rayon Fabric, which is more moisture absorbent than cotton. Which means more comfortable on a hot day. AND it's only $20. Um, yes please!
Simplicity at Its Finest
I never think you can go wrong with just a simple jeans and a t-shirt. And of course the hat. Always a hat!
This is the "with open arms" shirt on lalalovely.com.
A bit pricier—$35.99—but in my opinion, totally worth it.
Unfortunately, I only found one blue pair of ripped jeans in their boutique. But I'm sure you could find a grey pair of ripped jeans, and a cute pair of brown heals pretty easily somewhere else.
You need this blouse.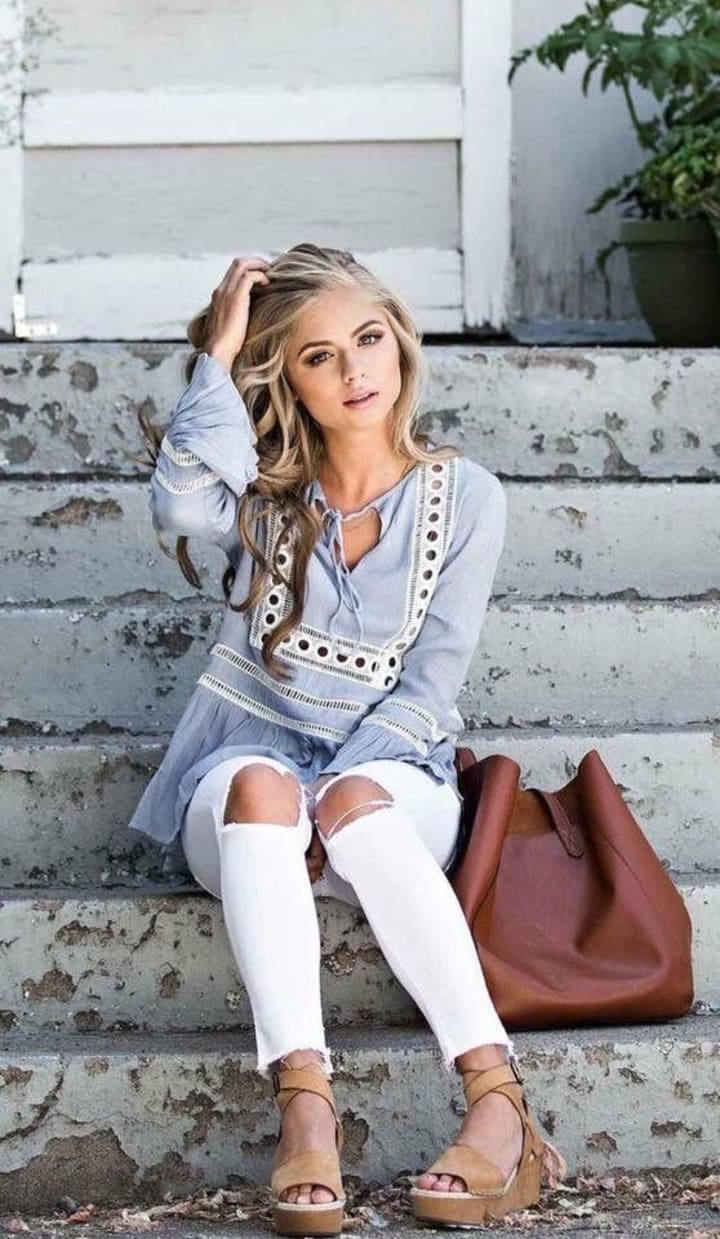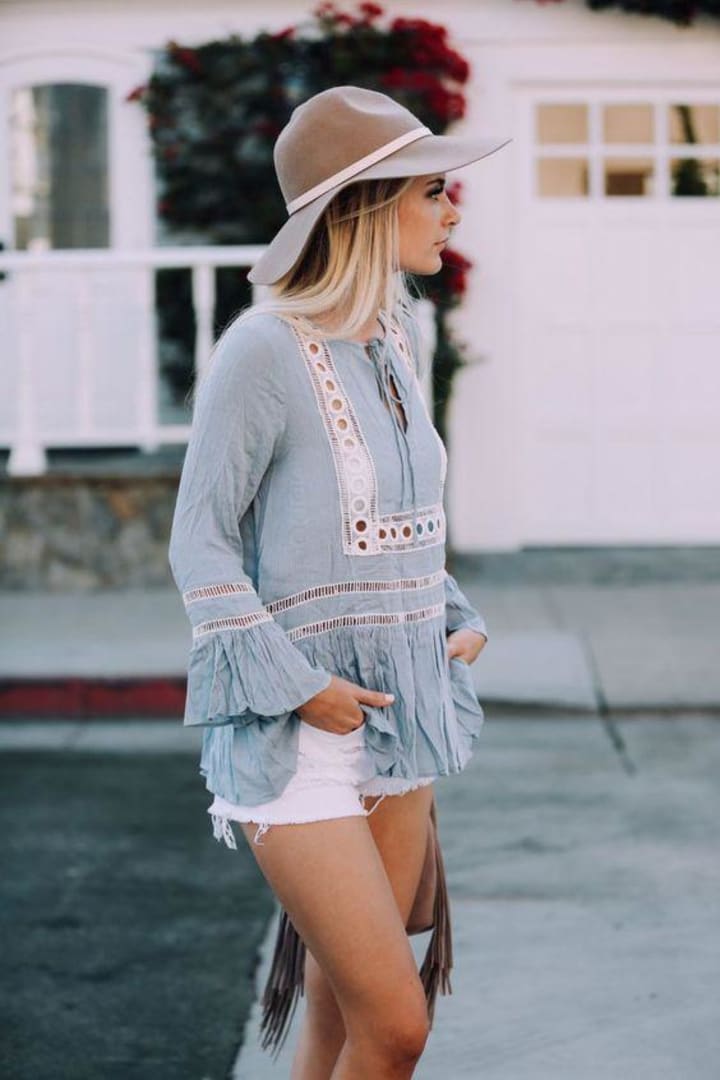 This lovely blouse—the Gracie Bell—is definitely something I want to add to my closet. I would totally wear this for a night on the town! We also can't ignore the jeans and shorts. Perfect combo.
Plus it's only $17!
(Update): It's since been sold out-not surprisingly. But you can get on a waitlist and be notified when they get more in stock!
That Romper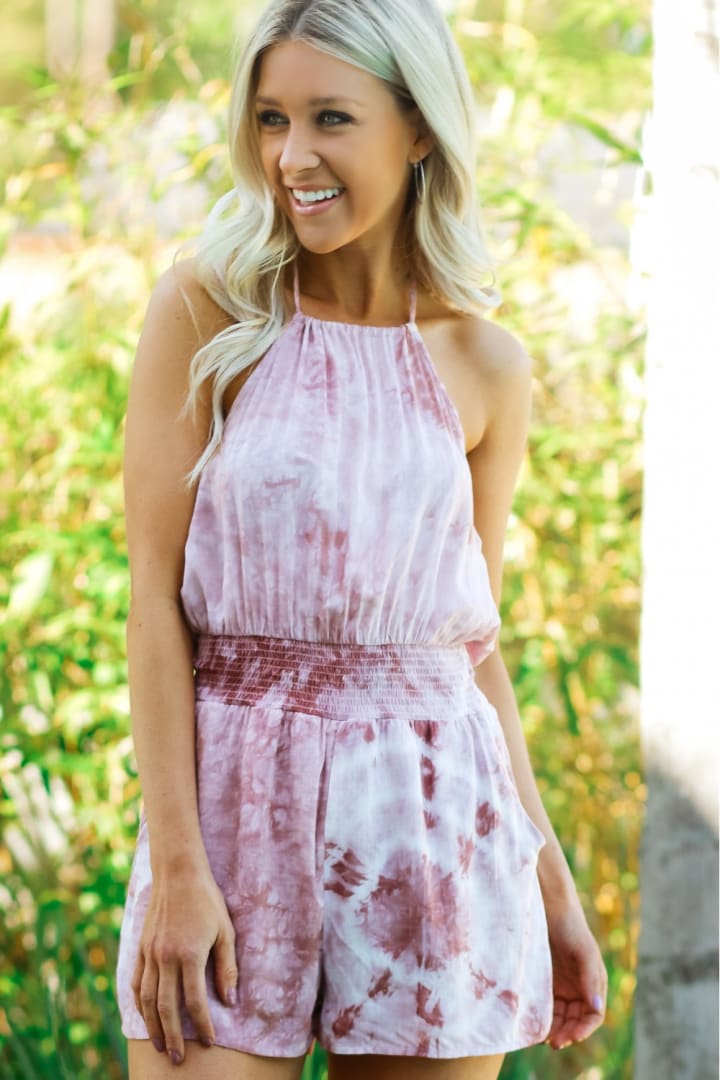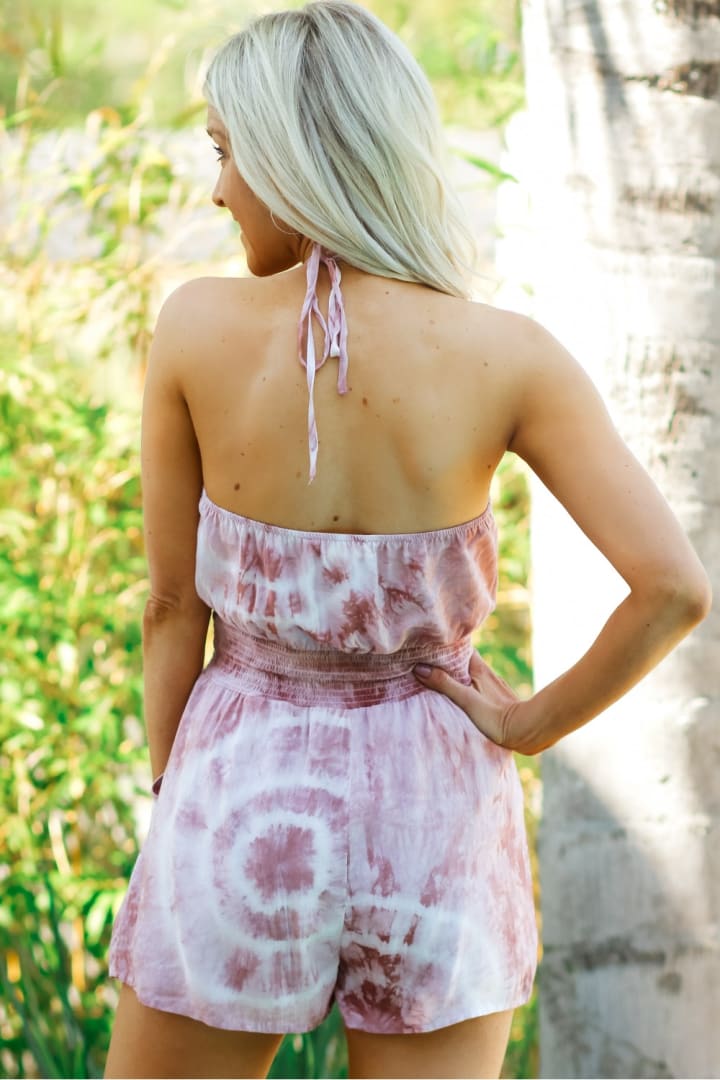 And of course, it's not summer without that cute little romper!!
Looking around, this was definitely on the more expensive side ($32.99). And I'm sure even just going to Target you could find them up to $25. But I just really couldn't pass up the tie-dye look.
And it has POCKETS!
Summer Nights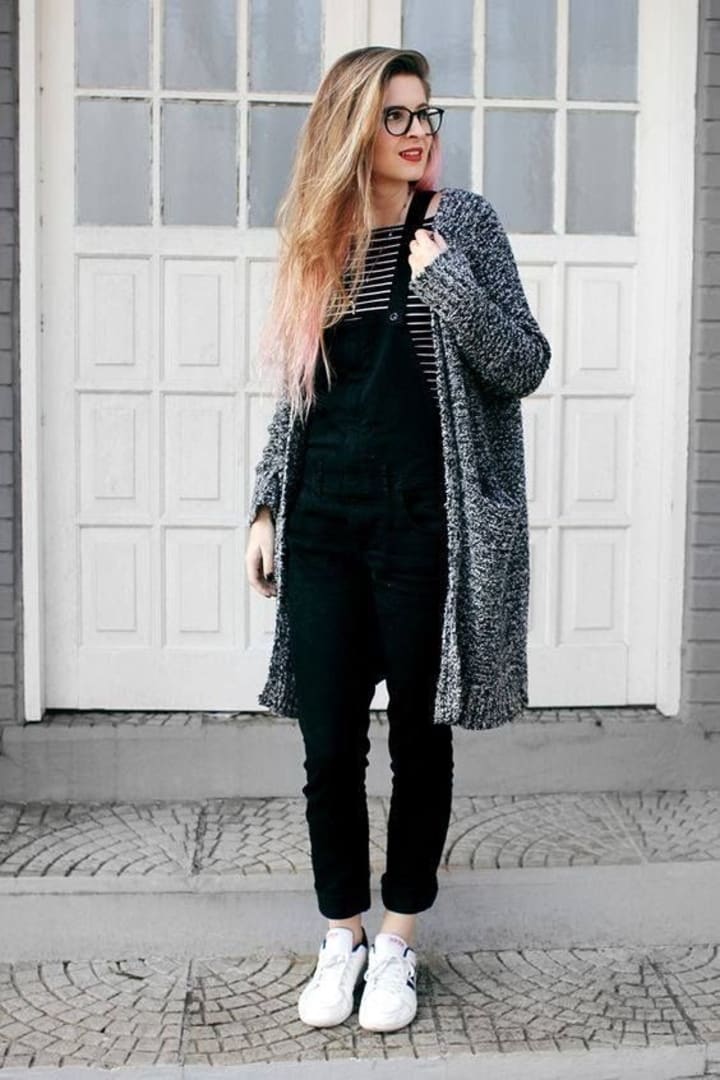 Now let's be honest, summer is warm, but also has some cold nights! Especially if you're out camping. But if you're weird like me, you still kinda wanna look cute even if you have to cover up.
It's surprisingly hard to find good black overalls. I ran into a pair on Romwy. Even Macy's had a pair with some holes in it. Both were around $40, which I guess isn't terrible, but I'm thinking I could find some elsewhere.
Pair it with a simple shirt, a warm cardigan, and you're ready to cuddle by the campfire.
Little Bit of Lace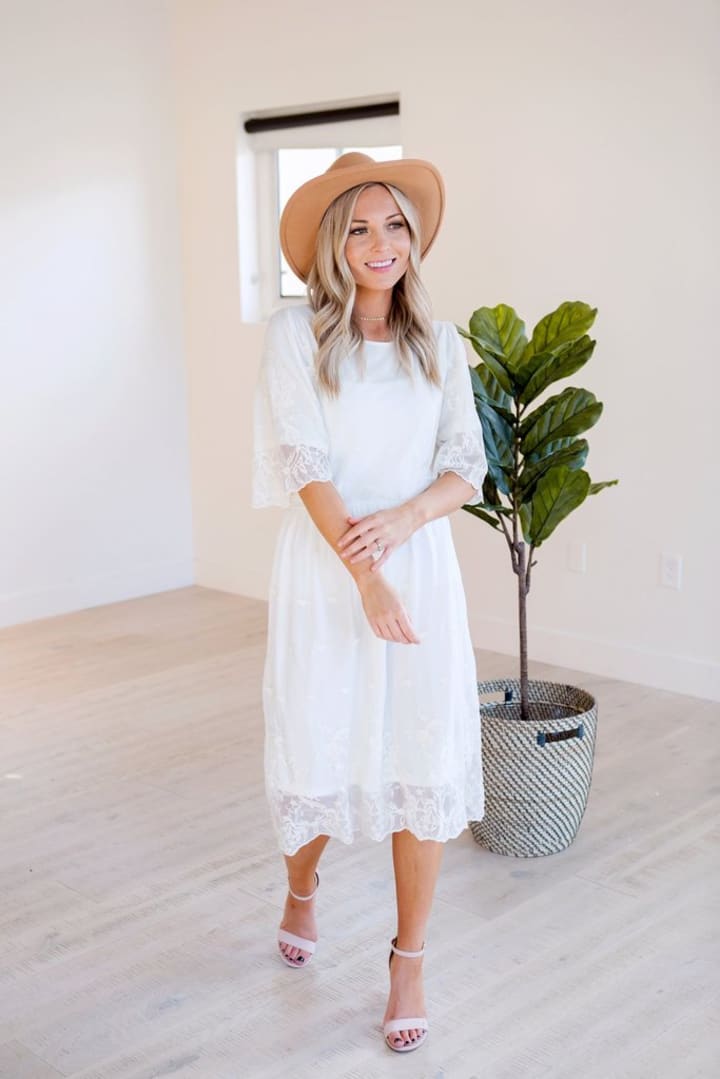 If you're like me, you're a sucker for lace. Anything lace, I pretty much fall in love with instantly!
Even if it is $40.
There's definitely more than one occasion that you can wear this for, which is awesoooome!
Leggings!

Even when it's summer, leggings can be a good idea! You can pair them with pretty much anything, and if you find the right ones, they're thin enough that they won't make you melt.
Plus you can find super cute ones for pretty cheap! And tons of shirt options to pair with.
Always a good idea.
Jumpsuit!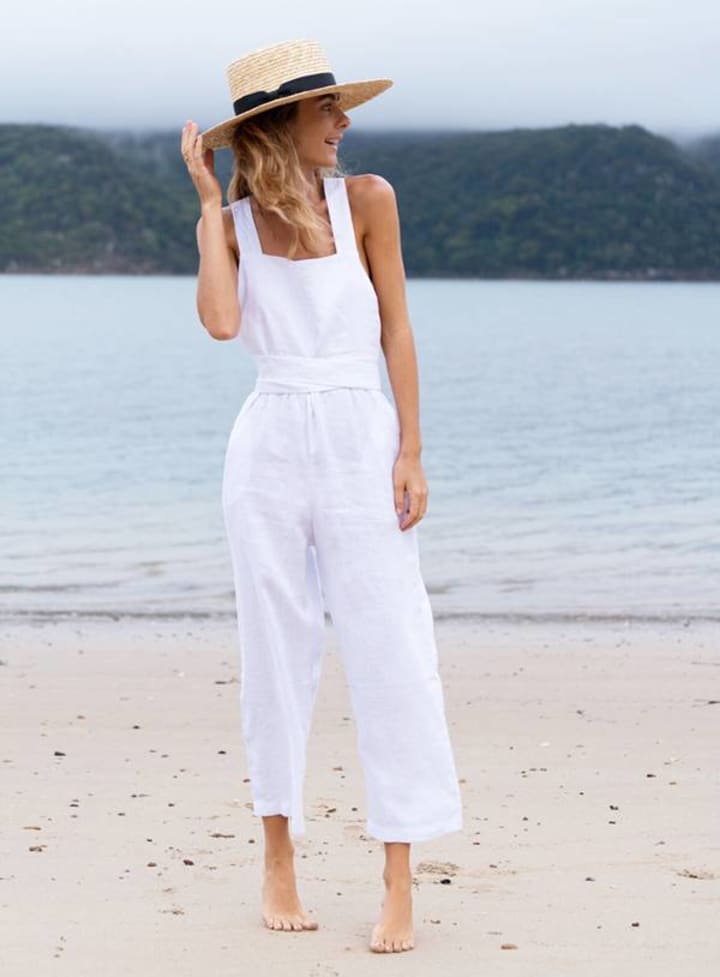 To me, jumpsuits don't usually seem like a good idea. But then again, most of the time I find weird looking ones or ones that just don't make sense to wear.
However, you can find some pretty cute ones for pretty cheap, and if you don't mind spending the extra buck—you can find some high-quality ones to keep you comfortable. Look cute and be comfortable. Perfect fit right? Sometimes that's hard to come by! You gotta sacrifice comfort to be cute at points, but no more, I say!
Sweet and Simple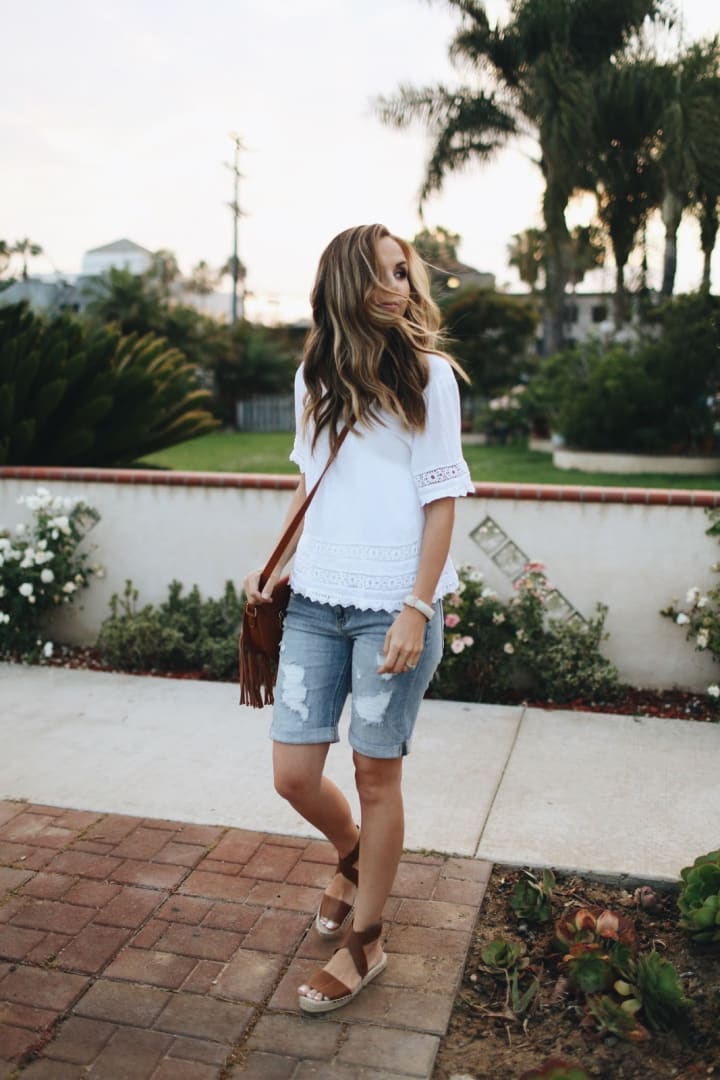 For those who just don't want to worry about getting dressed up on a summer day that you HAVE to go out (Or even if you want to).
I LOVE how simple and sweet this outfit it. And paired with the brown shoes and brown purse is perfect.
You can find shorts pretty much anywhere (even if you have to go to Walmart) And if anyone knows where to find that cute white shirt, let me know, cause oh my goodness. Perfect.
And...Swimsuit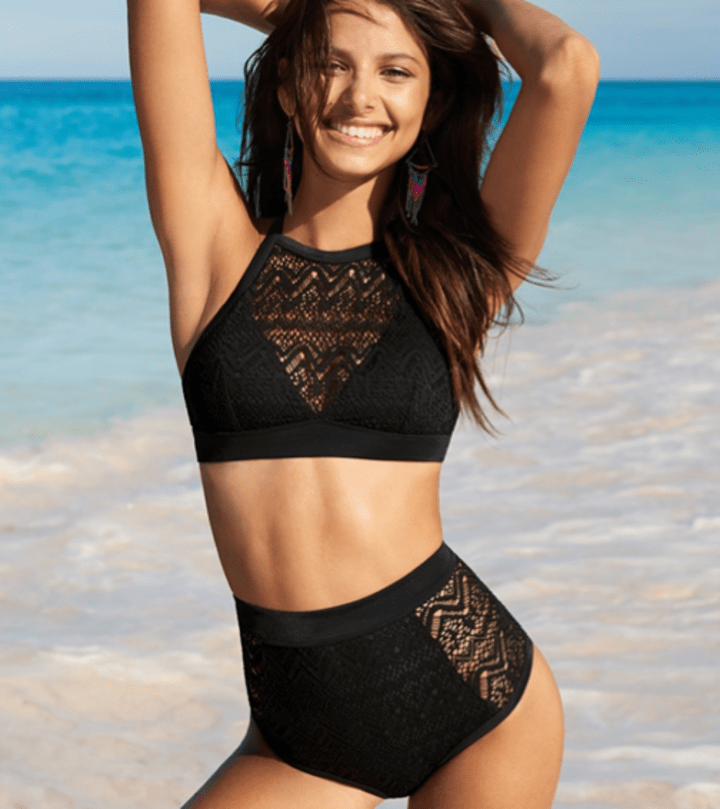 It would be super wrong of me to do a post about summer without suggesting a swimsuit!
Adore me is the best website. They're 100 percent true to size, and I LOVE ordering from them.
Normally you'd have to pay $40 for a top and $40 for a bottom. $80 for a swimsuit is icky but you can pay $40 for a whole SET! Um, yes please! I will save $40!
And that's all folks!
I'm seriously dying to try out ALL of these outfits, and I really want to hunt all of them down and put them in my closet. Right now.
Happy shopping and happy summer!