10 Fashion Trends You Have to Try This Summer!
Here are 10 fashion trends that are popular this summer that you need to try!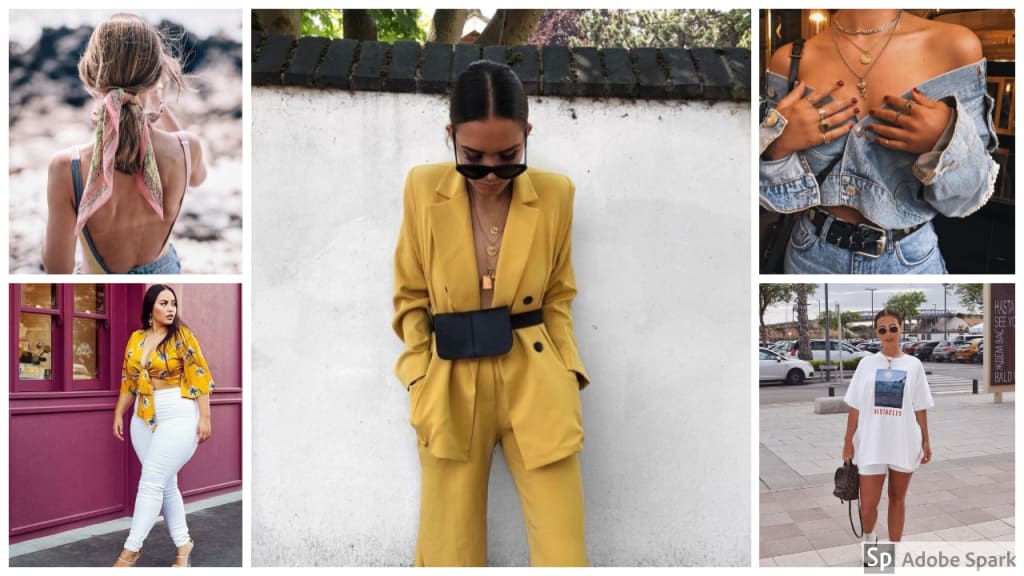 1. Red Summer Dresses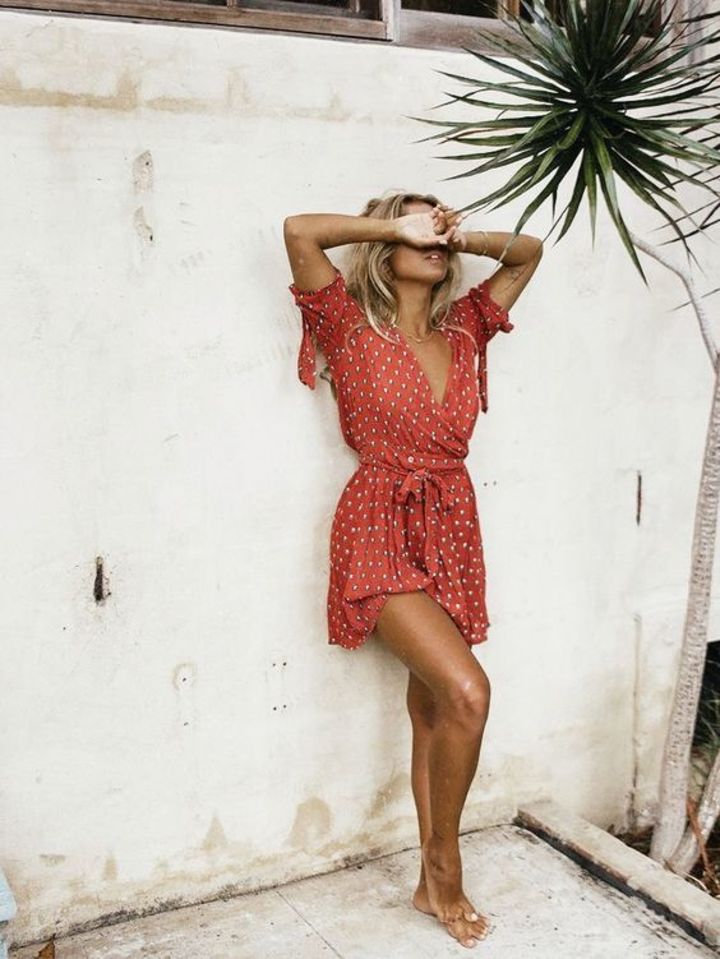 These vintage style red dresses have been making a comeback this summer and boy am I glad! These dresses have a great way to add some vibrancy to your wardrobe this summer. I love the beautiful simplicity of these dresses and how they look incredible dressed up and dressed down. These dresses vary in style, some low-cut and some more loose and flowing.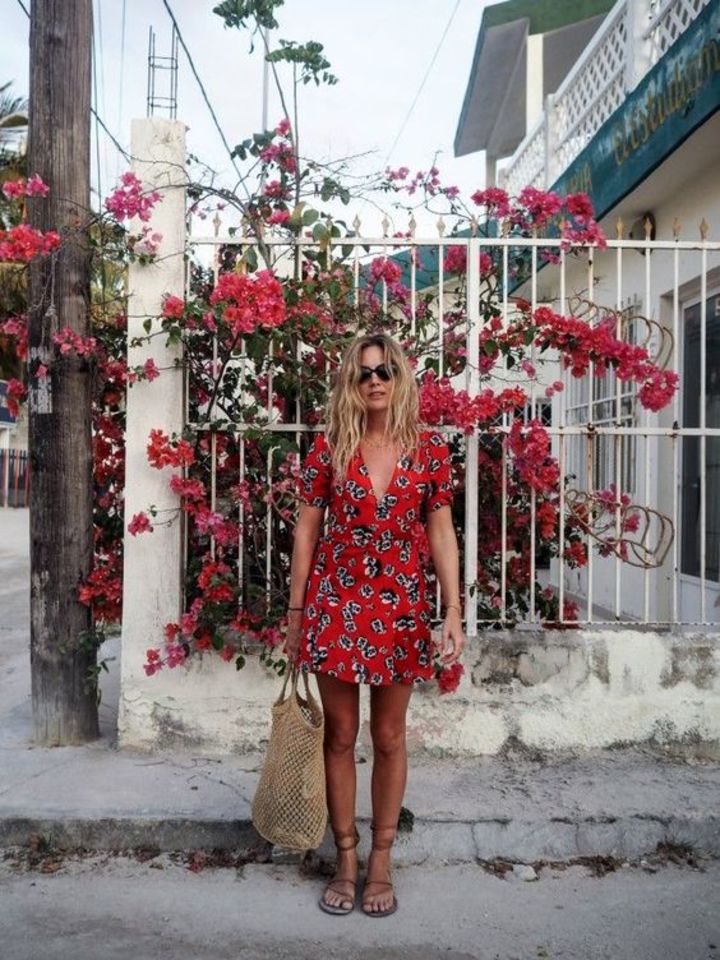 2. Tiny Sunglasses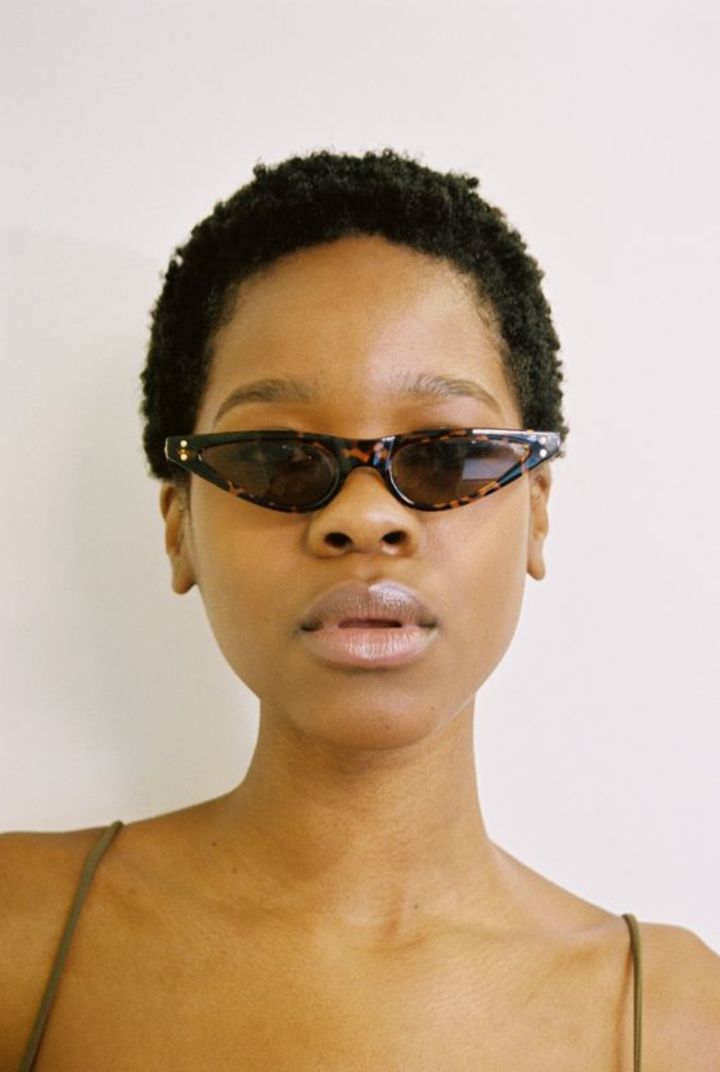 These have to be my favorite trend this summer! I am guilty of hoarding sunglasses, so when I saw this trend floating about the internet I was so excited. These also tend to come in a variation of styles like cat-eye, oval, and round but all of them are so cute and so refreshing. These glasses add and complement a summer outfit perfectly.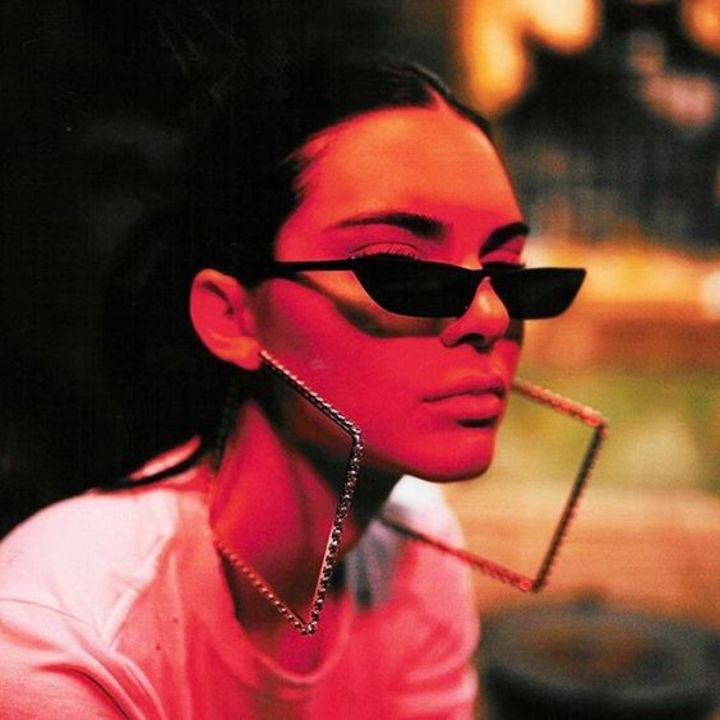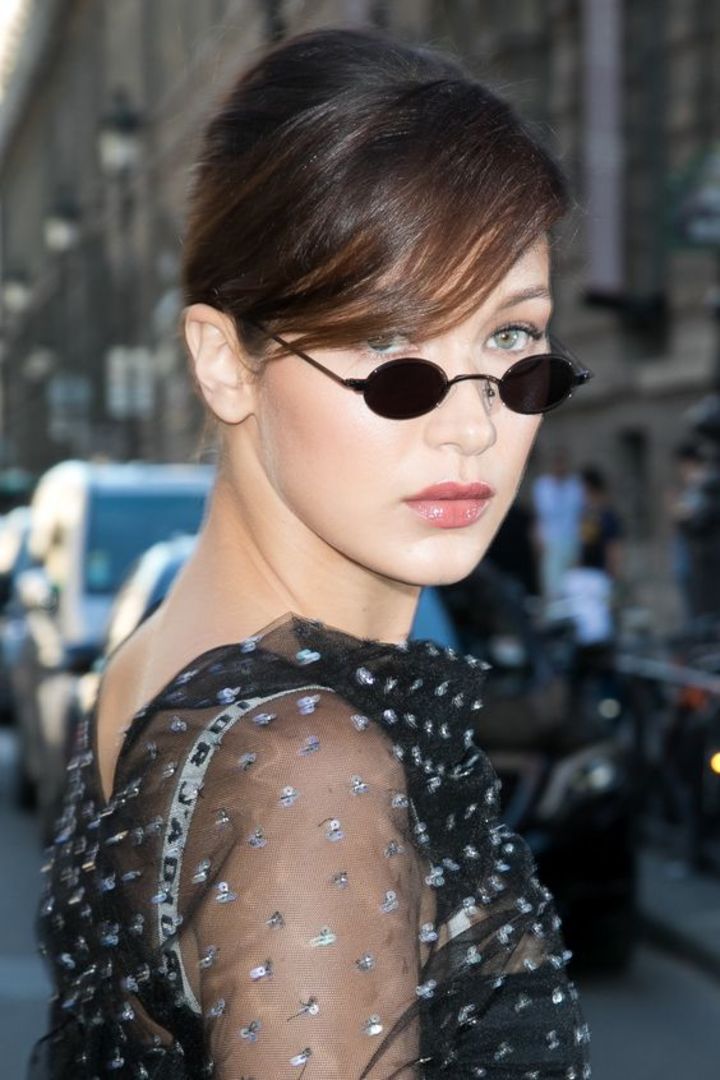 3. Cycle Shorts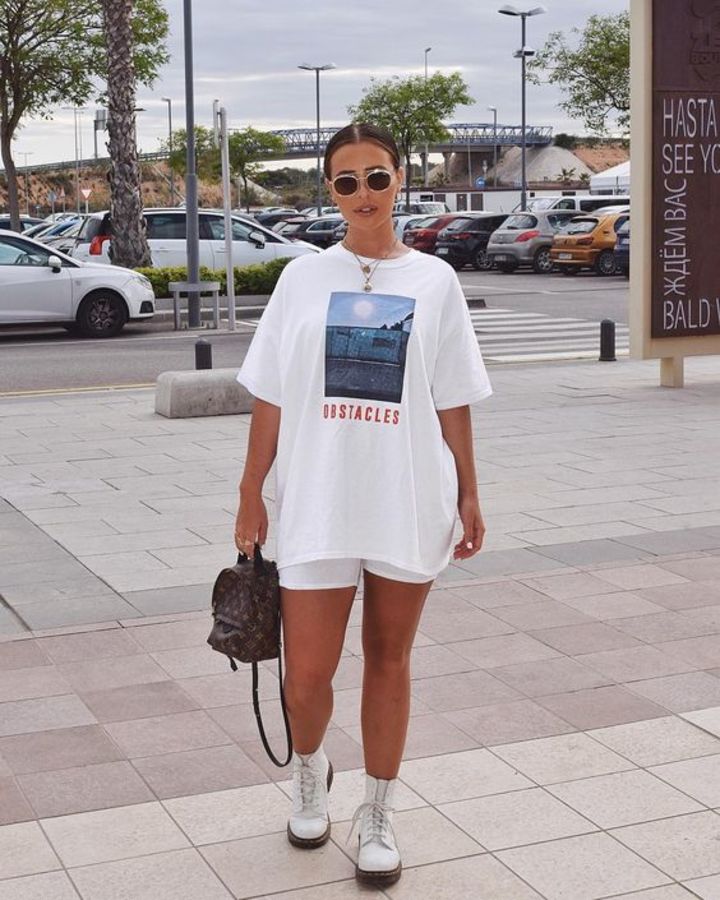 When I first heard this was a trend I was a bit dubious at the idea but then I saw them as part of an outfit and I fell in love. These cycle shorts are often paired with oversized tees and they pair together beautifully. I admire the baggy look paired with tight clothing, these cycle shorts are perfect for this.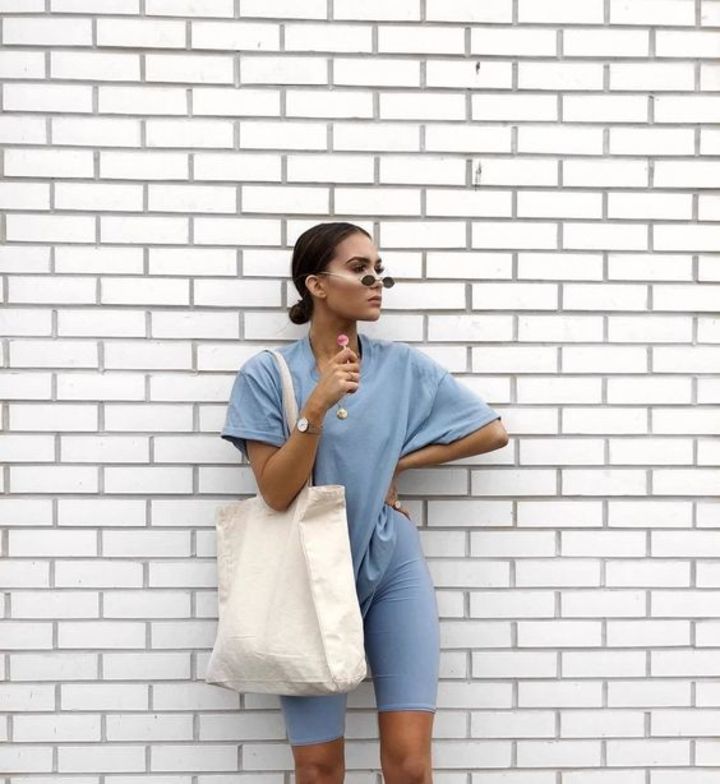 4. Dresses over Tees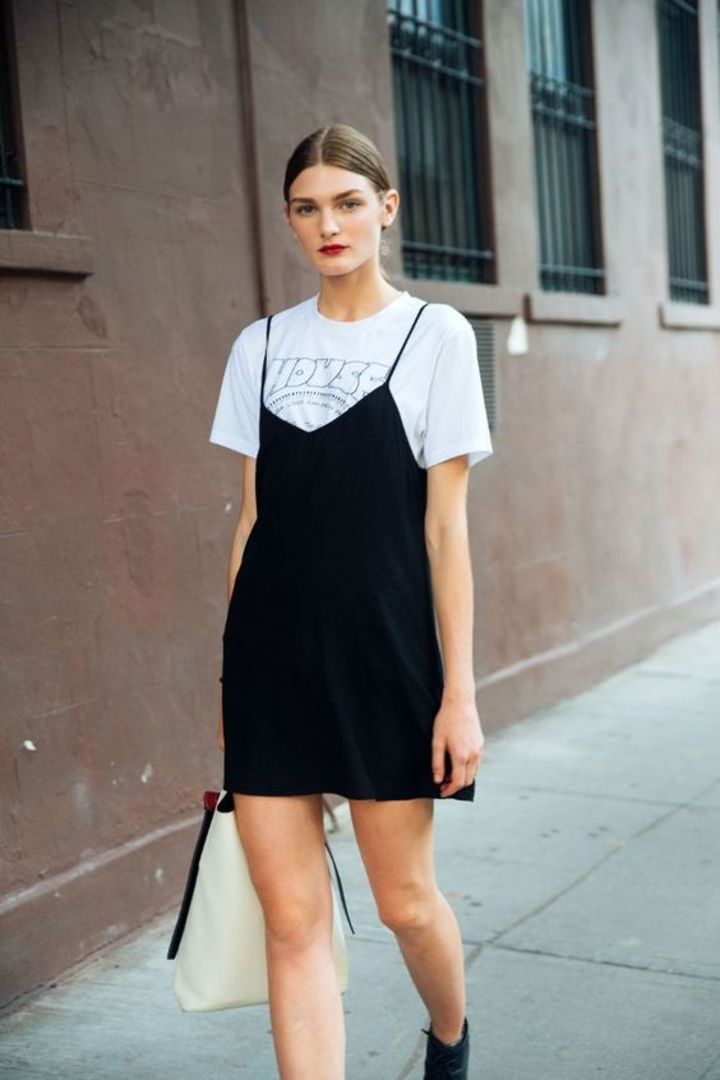 This style has been emerging slowly through the internet and has now become a trend that will be everywhere this summer. It's a simple tee with a black(or any color of your choice) spaghetti strap dress over the top. I love the contrast in this look, the spaghetti straps against a plain tee looks amazing. This can be dressed up with heels or dressed down with a pair of sneakers.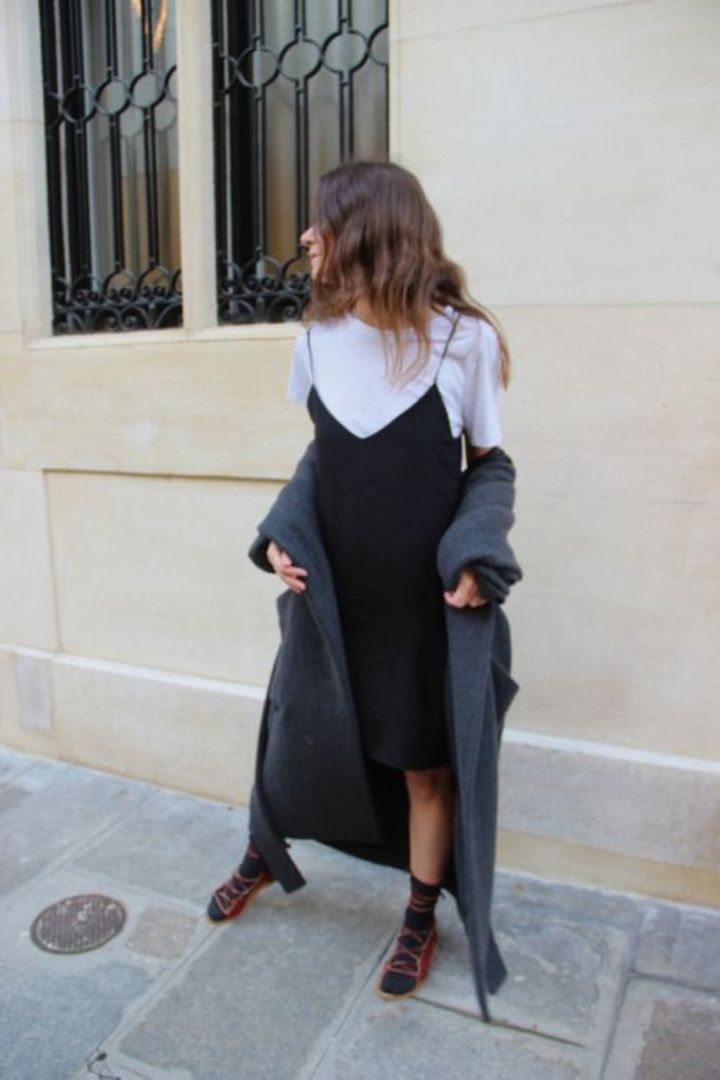 5. Satin Hair Scarfs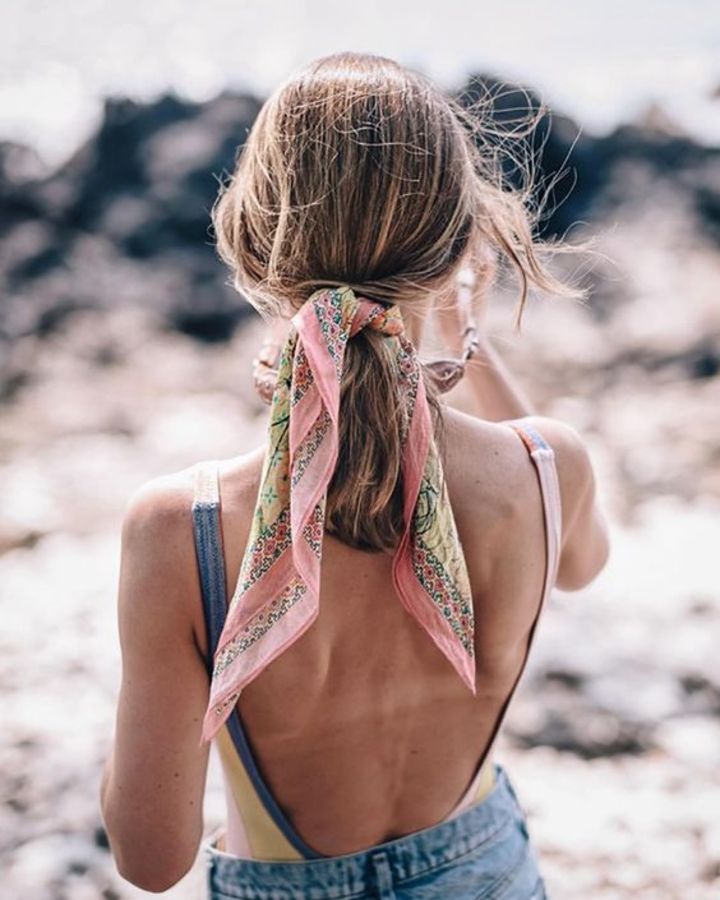 This trend gives me a very 1940s vibe. This scarf trend adds a vintage and rustic style to your outfit. These scarfs are simple but so beautiful in the hair and would look amazing on a hot summer day with a low ponytail or high messy bun.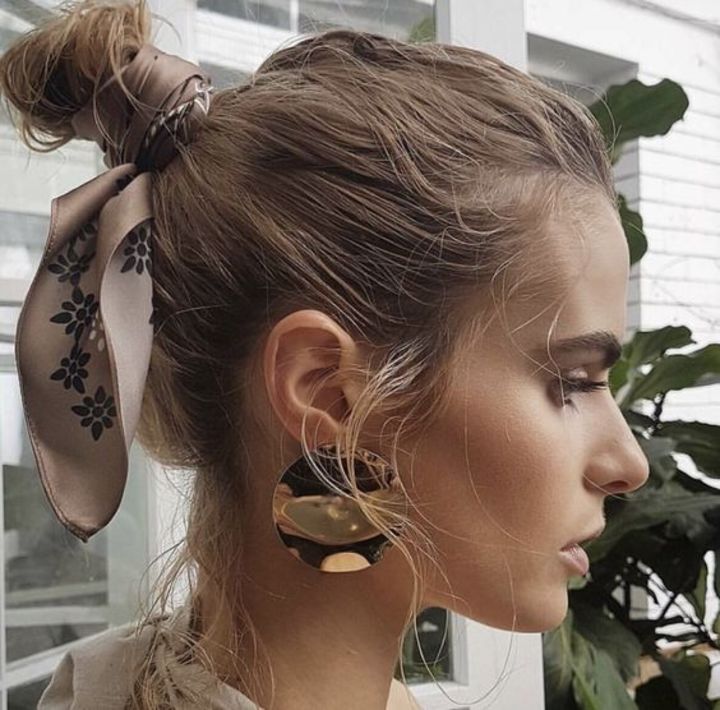 6 Lace Bodysuits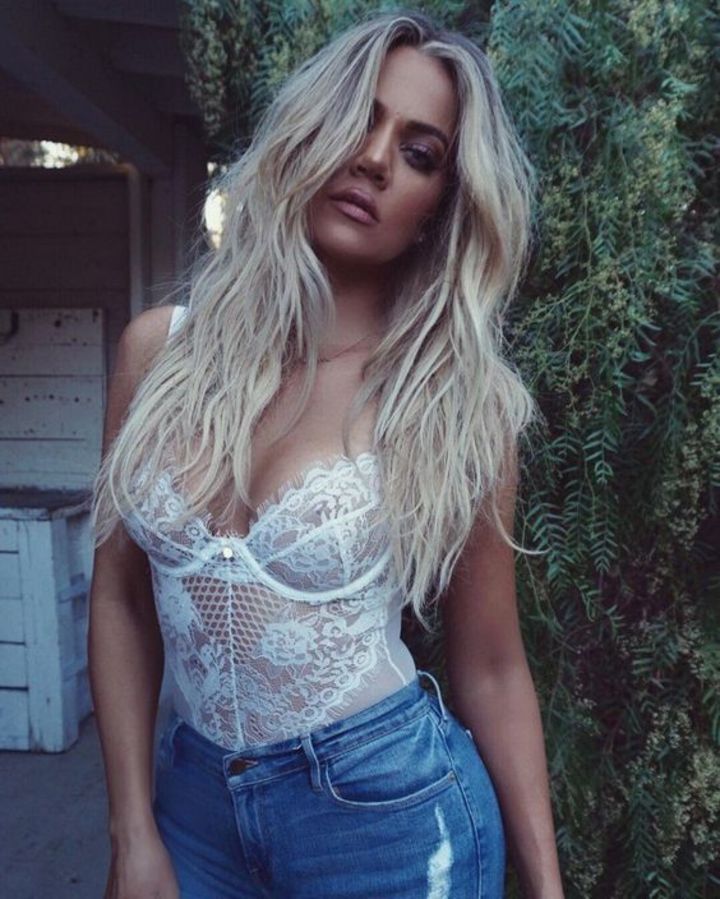 I first saw this style on Khloe Kardashian and when I researched it, I realized that this is a very popular trend. Some tend to wear it on its own with high waisted jeans others tend to wear them over white tees. Although these bodysuits range in colour, they're mostly seen in black and white.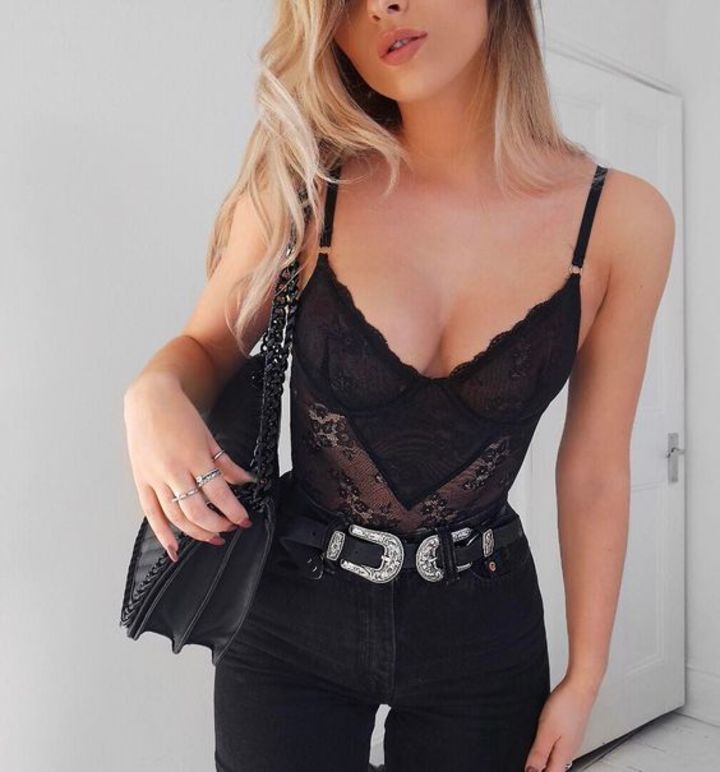 7. Gold Layered Necklaces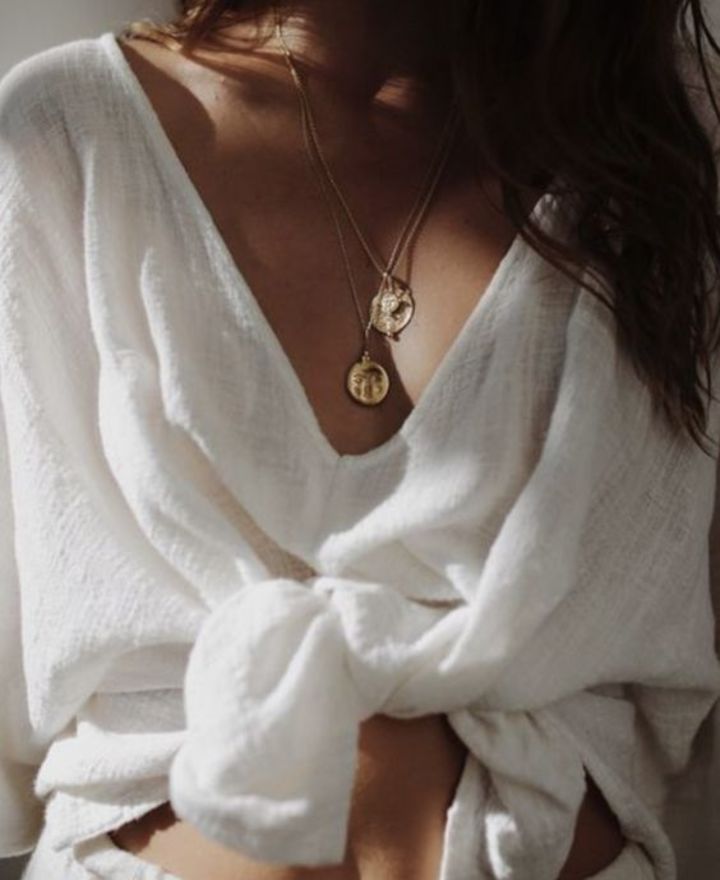 This trend is perfect for summer, pairing perfectly with a summer glow. These necklaces look amazing with low cut blouses or T-shirts or off the shoulder tops or dresses. These necklaces are a great way to accessorize this summer and are easy to mix and match.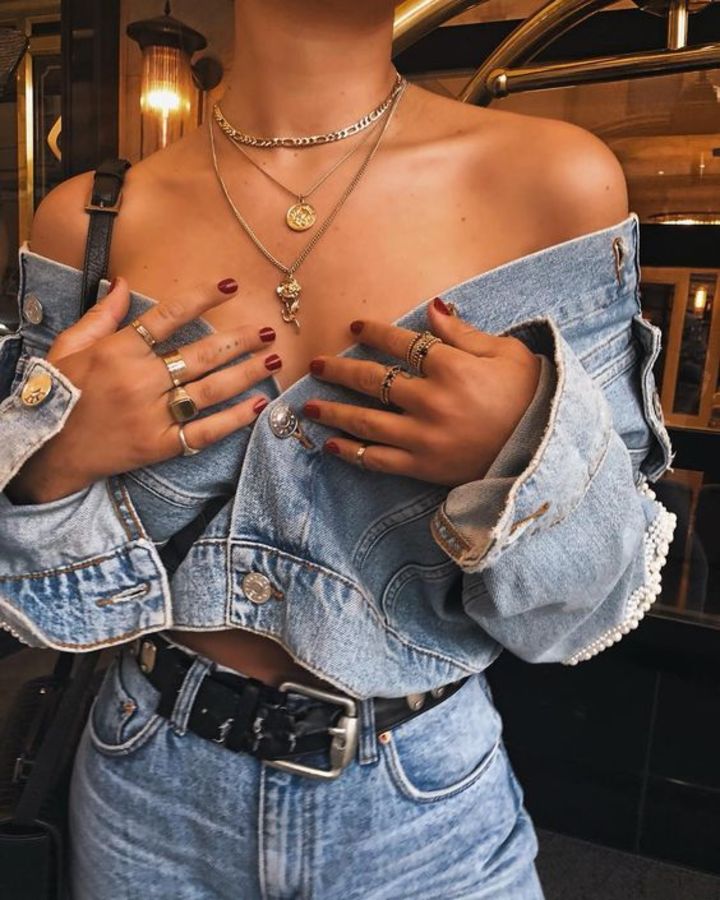 8. Red Sunglasses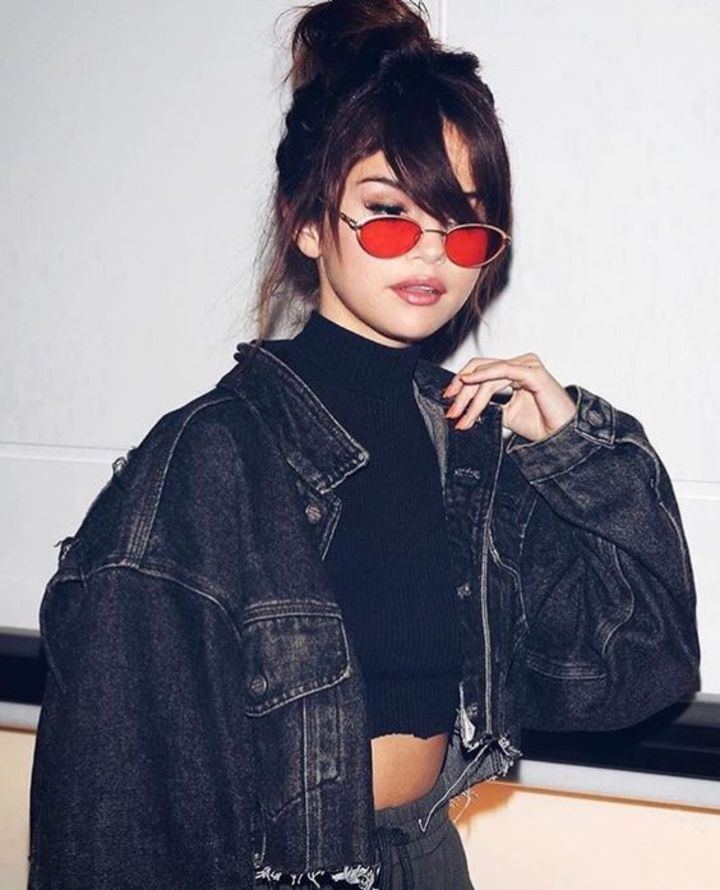 These glasses are so quirky but I am living for them! These glasses come in a range of shapes but what stands out is the red lenses. I love these glasses with a washed out blue denim jacket or a black denim jacket. These glasses give an outfit a very 90s vibes and I am here for it!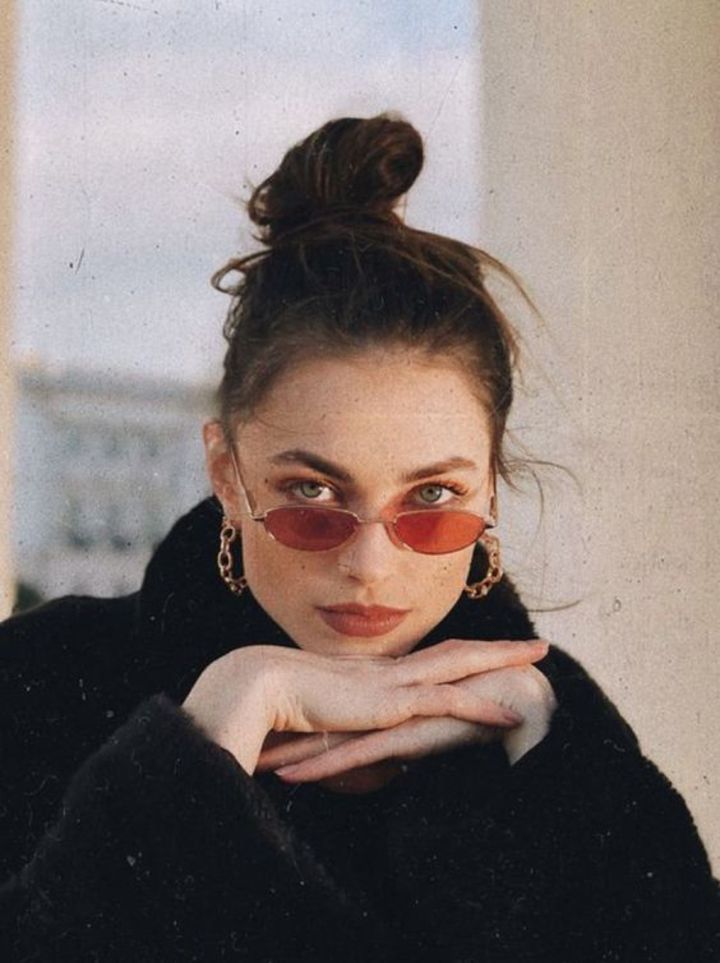 9. Fanny Packs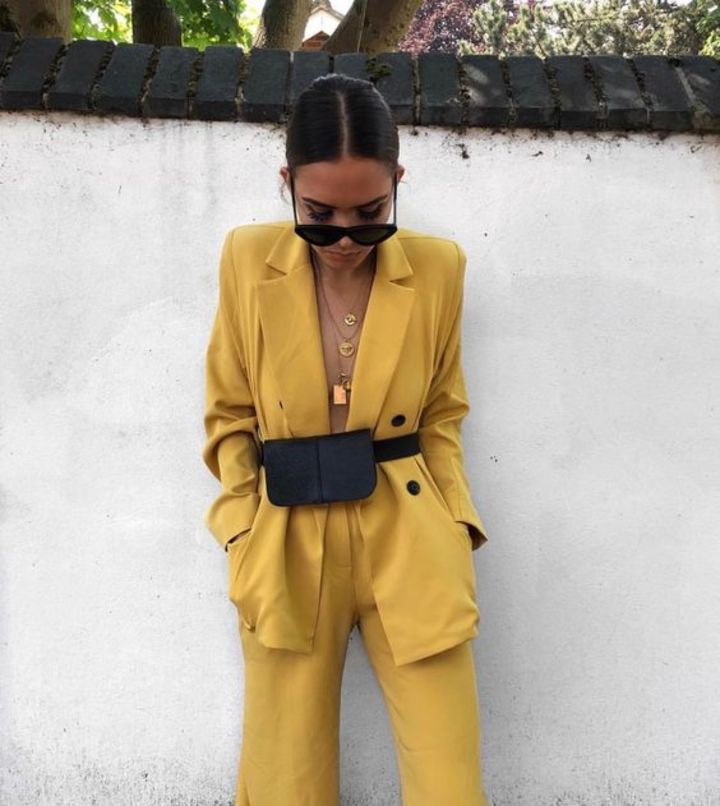 I have to admit, at first I thought this would look awful but then I saw this trend paired with a variety of outfits and now I can't get enough of this trend. These are often used as a belt and have been turned into belts with the pack attached which also looks great. People also tend to wear it over their shoulder and around their front which is also a great way to wear it too.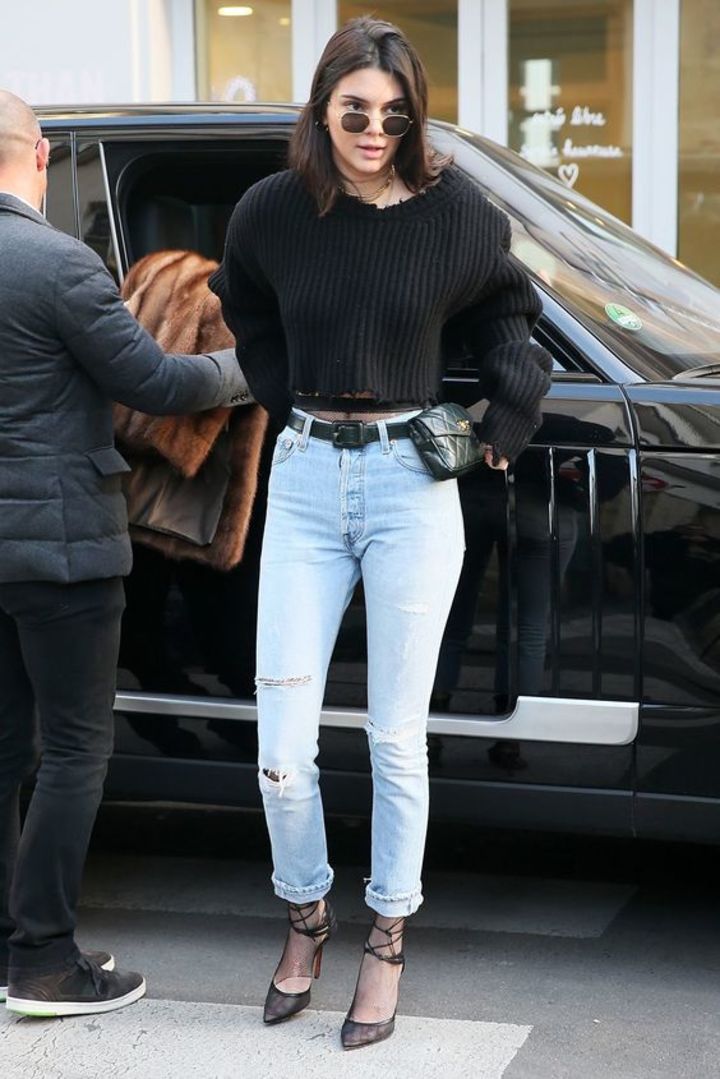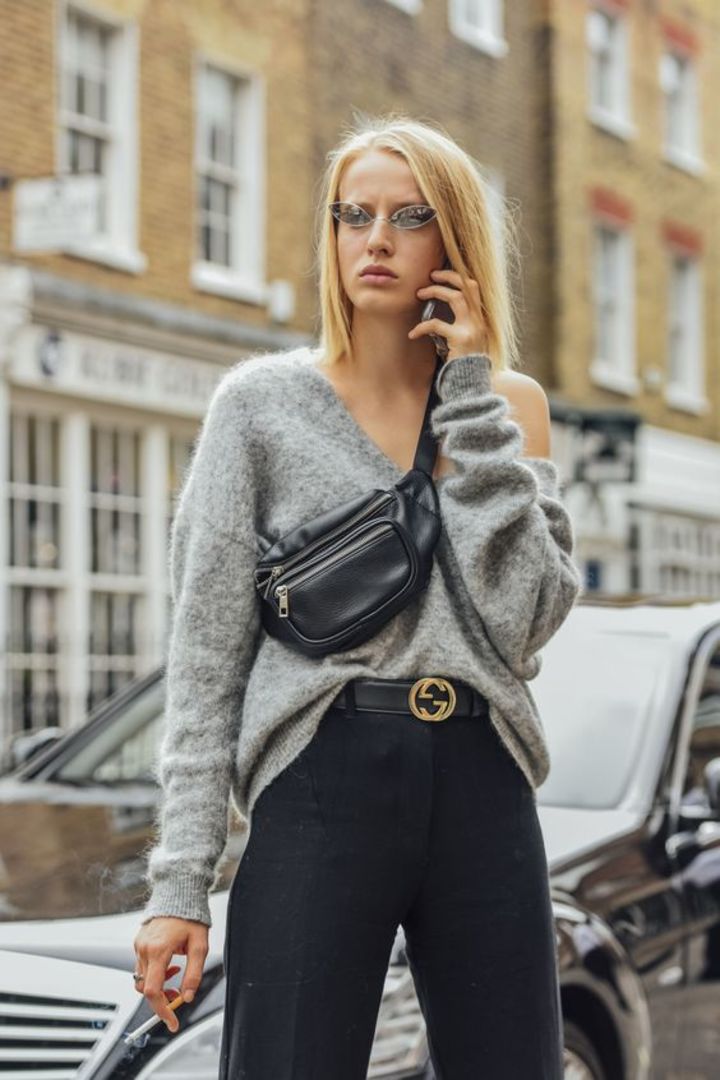 10. Front Tie Crop Tops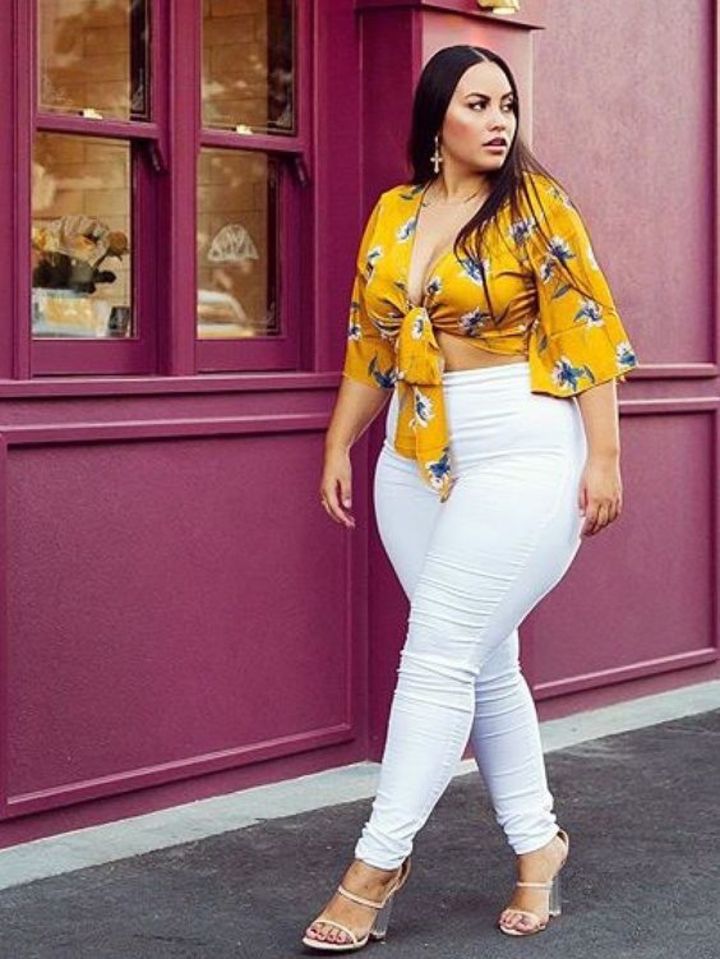 This seems to be a very recent trend on social media but this is also a very popular trend so far this summer. These tops often have flared sleeves and cut down low to a tie-up knot at the front. These tops can be so vibrant and floral and these look amazing on everyone. These tops can be dressed up or dressed down and look amazing either way.