While a squirrel picnic table is not as ridiculous as it sounds
Surely everyone likes a seat while they eat?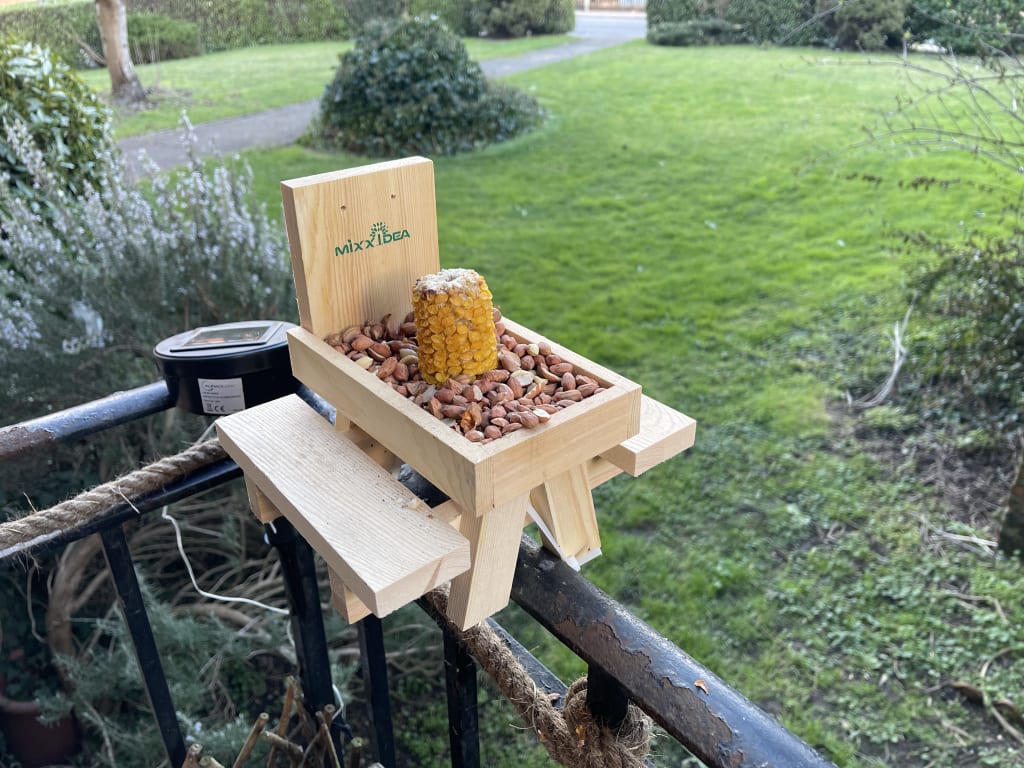 A squirrel picnic table (Spencer Hawken)
In 2020 the whole world spent more time at home, during which time my girlfriend and I used our ground floor balcony as a way of welcoming the wildlife. At first it was a selection of pigeons, swallows, magpies, wrens, blue tits and robins. But as the year moved on our favourite visitor arrived, Bryan the Squirrel. Bryan became a high point of our day but his visits were always quite limited, that was of course until we added a little addition for him.
Squirrels have always been one of my favourite creatures, living on an island for a large portion of my early life It was not until I was 17 that I saw a squirrel in real life for the first time. My first encounter with squirrels was a surprising experience as the squirrels I met were all so friendly, taking food from my hand. When I moved to my home in Essex about 10 years ago, my exposure to squirrels became much more frequent, but those encounters were generally with very human adverse squirrels and normally for short periods, as the squirrels normally ended up being killed trying to get across the road in search of food. When Bryan turned up for the first time, I made a personal vow that I would ensure there was always sufficient food to prevent his need to cross the road. Initially Bryan was happy to eat peanuts from a bowl, the bowl was shared with the birds, but with the frequent coming and going of birds Bryan's visits were seldom longer than a few minutes, as time went on and the bird frequency increased Bryan's visits became shorter and lessor. As a valentines gift, my better half thought it would be funny to buy a squirrel bench, knowing how much I'd been enjoying my wildlife balcony.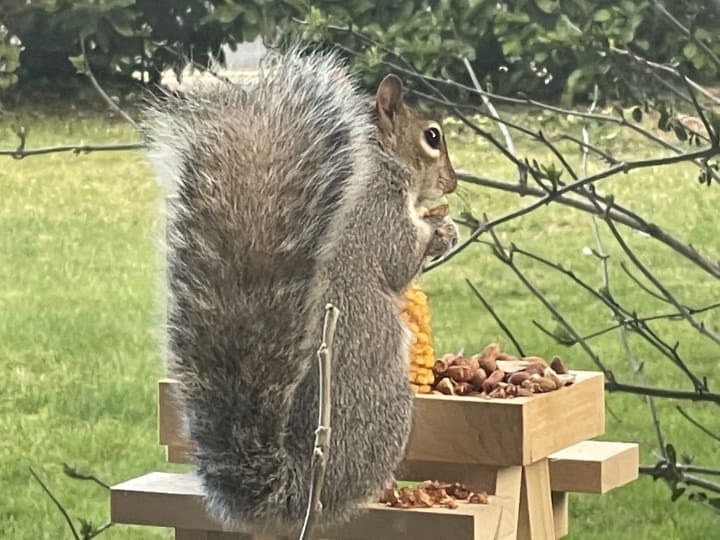 A picnic bench for squirrels I admit does sound like a joke, a scaled down version of a family picnic table with a central reservation to fill with nuts and corn. I mean seriously who even thinks of this stuff? But it seems it goes beyond being a humorous gesture, its scientifically brilliant.
Bryan took to his picnic bench very quickly, there seemed to be some unwritten rule that birds accepted that picnic benches were not for them, while Bryan knew from the offset that this was his table. The elevated central reservation and lower-level bench seats mean that Bryan can sit in comfort and eat at an appropriate level, without having to keep a watchful eye out for potential predators. He can sit facing out into the garden simply living the dream, eating as much as he can handle before flying off into the trees, no more need to take and stash, he just comes back and forward as it suits him. The beauty of this addition is that rather than the few scattered minutes, Bryan now flies in and stays seated at his table for up to an hour, enjoying the food, comfort of the seat and panoramic views out with the safety that he no longer needs to nibble and fear what surrounds him.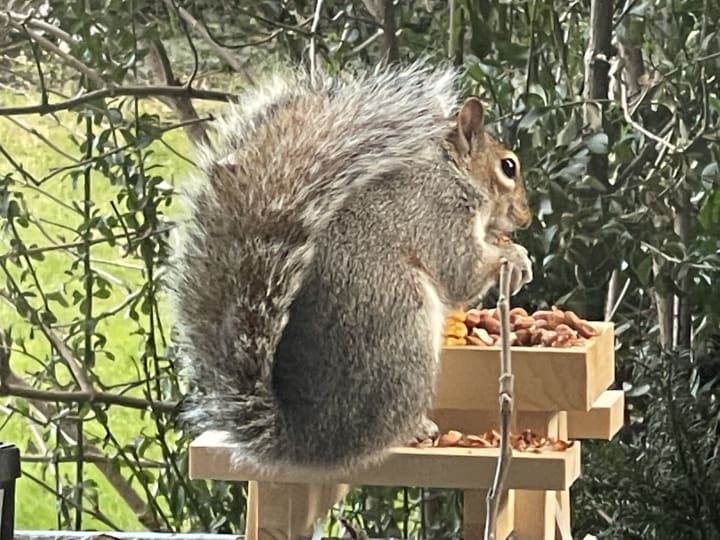 If you are fortunate enough to get squirrels in your garden please consider a picnic table, it is a great way for you to enjoy your furry visitors; while they feel more safe, comfortable and generally more secure.
Apologies for the image quality, I have not yet been able to persuade Bryan that we are friends, so all the photos are significantly zoomed and through a window.
wild animals
About the author
A multi-award nominated filmmaker with a passion for travel, film, finance and social media.
Reader insights
Be the first to share your insights about this piece.
Add your insights