What's in a Name?
How the Right Name Can Improve Your Relationship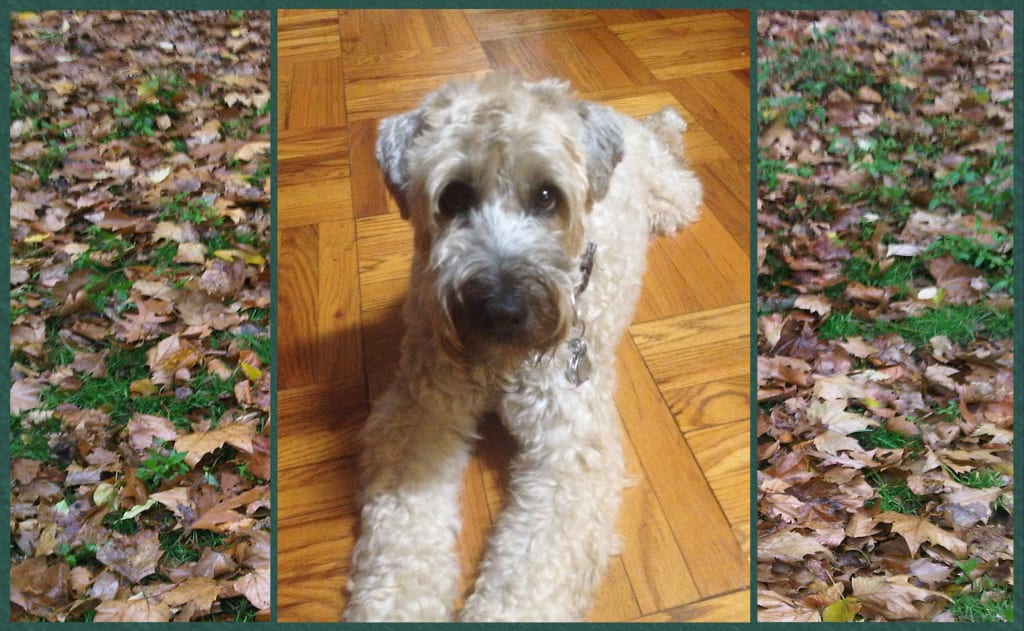 It happens all the time. Someone is lucky enough to find the dog they've been searching for, and the next thing you know, you, that lucky someone, have brought the dog home. And there it is, wide eyed, curious, and eager to be your pal. But you, the lucky one, with a ton of love to give, have no name for your new companion.
It's normal to hurry and choose a name for your new pal, but here are some reasons you shouldn't jump into a situation that may just—no pun intended—bite you in the arse. Unless you've chosen the name before the dog, which I, too, have done, you've got the pleasure of turning this task into a rewarding opportunity.
First of all, don't feel rushed to pick out a name. Just don't. You're the leader in this situation, and picking the coolest or most unusual name for the sake of being different is not the way to go. If the name you select happens to be the coolest on the block, then so be it. But don't aim for cool.
"But," says the human, "the name has to be awesome. An attention grabber… better than any name on the block, right?"
Nope.
That's how you name a prize, not a dog.
You're choosing a name for a family member. Not an item.
Moving forward, I'll refer to your new (unnamed) dog as Sam.
If you're one who thinks things through, then you won't grab the most convenient name and run with it. Good for you. Meanwhile, it's healthy to start calling your new pal Baby Boy, or Baby Girl, because throughout Sam's life you'll probably say that anyway. Maybe there's another endearing word your family has used, or a phrase with which you associate joy, cuteness, and love. Start with that phrase as a temporary name. It'll work just fine as voice recognition and will definitely be incorporated into the name you eventually choose. As you talk to Sam through the years, you'll inherently add Baby Boy, or, Handsome to Sam's name. "Come here, Sam. Hey, Baby Boy."
Luckily parents have begun to stray from naming their children John and Mary, (No offense John and Mary) and the same deviation applies to dogs as well. While Spot and FeFe are still largely used in books and fairytales, those canine names are less common in households these days. We can all be grateful.
We all spend time on the Internet, so while you're digging through browsers and web sites, make an effort to think about Sam. Regardless of the site you're surfing, write down some phrases and words that catch your eye. Why? Because they appeal to you and you'll enjoy saying them, and when it comes to dogs, the right tone can go a long, long way. So make it easy and pick a name you enjoy saying. And it's always wise to give the name a day or two of thought before sealing the deal. Otherwise you'll find yourself picking a new name every other week, and your poor Sam won't know what to respond to.
One thing to remember when choosing a name is this: Dogs hear syllables.
Like the name, Blue? Nothing wrong with choosing that name, but Sam will respond when you say, Shoe, Stew, Too, Who, Glue... or any word that rhymes with blue.
Want to be hip and name your dog 'Bro'?
Not cool. It rhymes with "no." You'll want to keep the word "no" as explicit as you can. As a good provider, you'll be using it often.
Here's another example.
Let's say you're an accountant who works from home and you talk about taxes for ten hours a day. Choosing "Max" is probably not a wise choice for a name.
Reason?
Max will hear his name every time you say, "Tax." He'll look to you when he hears it, and if you don't acknowledge Max every time he thinks you're calling him, there will soon be a time when he doesn't respond at all. So try and stray clear of a name that will only confuse Sam.
Are you a groundbreaking person, high energy, someone who pushes the limits? Since Sam will most likely develop some of your traits, the name you seek may be found under star constellations or Presidents. Look up Astronauts, ball players, and scientists.
Are you settled into a lifestyle that's calm and serene? Then try looking up lakes and beach parks. How about painters and artists?
Something else to consider is this: What do you want to holler out loud when your Sam is running across a lawn? How about when he runs toward a crowd? A ferocious name like "Killer" might be fun at home, but it will scare the bejiggers out of people, and yes, you will be calling his name in public.
If you adopt and older dog with an unknown background, changing his name is not only possible, but mandatory. In this case you'll want to call Sam by his new name more than usual, as in every time you feed him, pet him, walk him, and hang with him. This will help speed up his recognition of the new name. Sam may at first take longer to respond, but he will nonetheless become familiar with his new name. More importantly, he'll become familiar with your tone, your voice, and your unique way of speaking to him, which includes calling him.
For the brave, here's a way to incorporate our technology with your new pal. Make a ringtone with any of the apps available, such as Ringtonemaker or one of many others. Though it may wear on you after time, your canine pal will go bonkers when he hears his name ring out from the table. Sam may also hear your phone in another room, as mine does, which often leads Sam to run to you with a one-of-a-kind- expression, which means, "Hey human, your phone is ringing."
Bringing a dog into your life, your home, and your heart, is one of the most rewarding joys of life. Respect Sam with a proper name, one that's warm and endearing. Choose a name you can say sternly, quickly, or lovingly, as it will identify him, honor him, and allow him to thrive with an awesome provider like you. You'll speak this name for quite a while, so find a name that's pleasant to pronounce, and defines your unique relationship with your dog.
Don't settle.