The Pet Whisperers
What I Wish I Knew Before Getting Our First Puppy!
Ideas to Invest in Before or After the Arrival of the New Member of the Family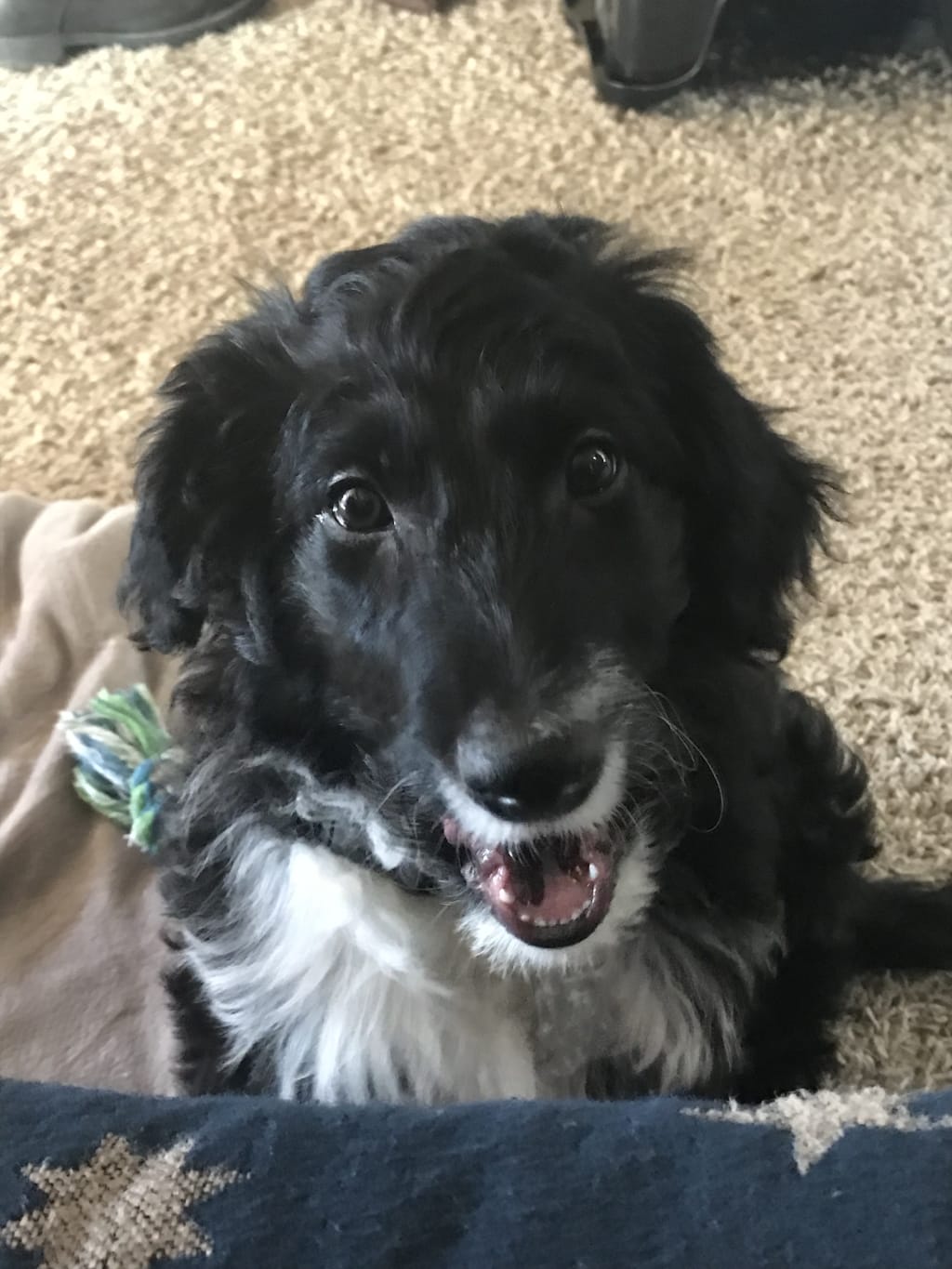 Yes, Yes. Puppies sure do look cute, though getting a puppy is a big deal and require immense amounts of determination and patience. Let alone the hard-earned money that you'll have to pay for their deposit for the breeder, to pay him off, getting them spayed/neutered, getting his shots, and all the food, toys, treats, crates, and accessories you'll need to take care of him. But really, it's a fun learning experience to teach, train, and befriend a K-9!
1: Get informed and learn!!
Read those Training Revolution, Puppies for Dummies, and other puppy training and care books! They have TONS of information that will help you feel so much more prepared.
And make sure to post-it note pages that you think will be super helpful for the future and highlight any key lines that you know you'll forget later!
Watching YouTube videos about training your puppy to outgrow biting your hands, feet, and furniture would be very helpful to keep in mind when you get him into your home so you can feel prepared and so you'll know what to do when the problem raises its ugly head!
If you have any family or friends with dogs, ask them questions! What did they do when they first got their dog? What was the most fulfilling and the most annoying part of the new family member? What did they do specifically to reward and avoid certain behaviors? Who knew you already had such helpful people in your life!
2. The uncomfortable "talk" must happen before your new puppy arrives!
Of course, this section doesn't apply to you if you live alone and you'll be raising this new puppy by yourself.
This "talk" that I'm alluding to is just discussing with your partner what you want and what they want the puppy's rules to be. Clarifying this is IMPORTANT because you don't want to be out of the loop when your new member arrives, and you and your partner begin to argue about what the puppy can and can't do and how to train him.
Being on the same page regarding the following examples of controversial dog rules:
Can the dog jump and stay on the furniture?
Can the dog have lots, some, or no human food?
How will the dog get punished or disciplined for misbehaving?
Are we going to make an effort to expose the dog to other dogs? Cats? Smaller animals? Babies? Children?
3. Set up back-up plans for your travel arrangements.
It happens to the best of us when we get all excited about getting our new puppy and forget all about the flight that you have in a couple months. It's up to you whether you try to bring your puppy to your destination, or make some other accommodations for them.
If you decide to bring the pup along, you'll need to bring a Puppy bag and your puppy's crate, where they already sleep.
This puppy bag will be full of:
Your puppy's favorite toys (just a few),
Enough food to last the length of the trip,
Water and food bowls (collapsible or ceramic, if they are prone to knocking over their water bowl and making a mess),
Spray bottle of puppy cleaner for any accidents
A roll of paper towel (to make it easier for everyone; plus, you're more prepared that way)
A small blanket (if it fits in the bag, or inside your puppy's crate)
Poop baggies
These things in my Puppy bag have all been essential when it comes to bringing our dog a small distance and feeling prepared.
Though, if:
You don't feel comfortable traveling so far with your new pup.
If you can't find any hotels that allow pets
If your family/friends that you're staying with would not let you bring your pup, for whatever reason
If your poor puppy gets car sick
You'll either choose to cancel your trip, which I doubt you would!
Or you'll ask your family and friends to watch your puppy for a few days. Though, if it's the holiday season and they're already busy or for some other reason, they may not be available! :(
That's when you have to choose between these two options:
Find a business like Petsmart or Pooch Hotel where you will be able to leave your pup in a tiny cage-like room with their food, toys, and blankets.
If you'd like them to have a more delightful, comfier stay there, then you'll have to pay extra for luxury features like a bigger room that is farther away from the standard rooms with the barking dogs.
Look into an app/website like Rover where you'll either drop your dog off at someone else's house, and they take care of the pup there, or they come to your home and they look after him there.
"Over 65,000 sitters have listed their services on Rover, making it easy to discover your dog's home away from home"- Rover.com
4. Stay determined and patient!!
I know, I've experienced it; being discouraged and becoming short with my little Iroh. When I'm sleepy, he's excited. When I'm awake and ready to play, he wants to take a nap or nip my feet. It's not too fun in the beginning.
Though, it's incredibly vital to try your best to try to be:
Determined
Patient
Empathetic and Compassionate
Be as playful as you can when they're playful.
Be as calm as you can when they're calm and sleepy.
You'll thank yourself later, and you'll learn a lot more from yourself and your pup when you hold your anger, and instead shower your love when it's necessary.
I hope this has been helpful and informational for you all!!
dog