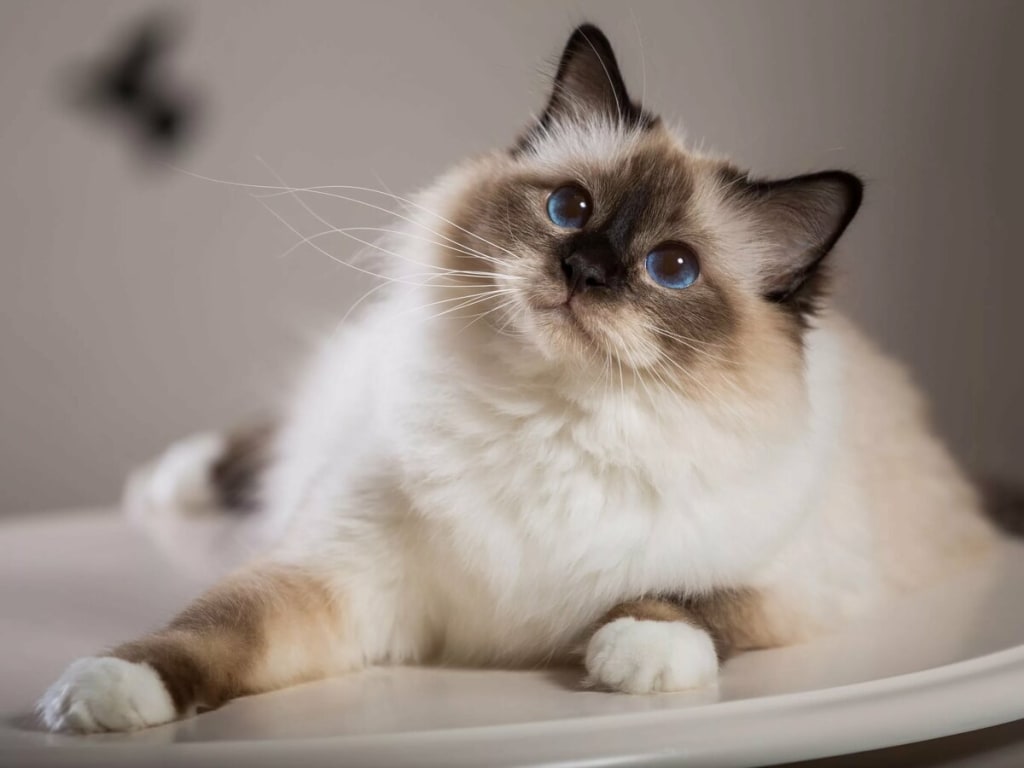 A cat has gone viral on the internet! He was born with four ears and looks adorable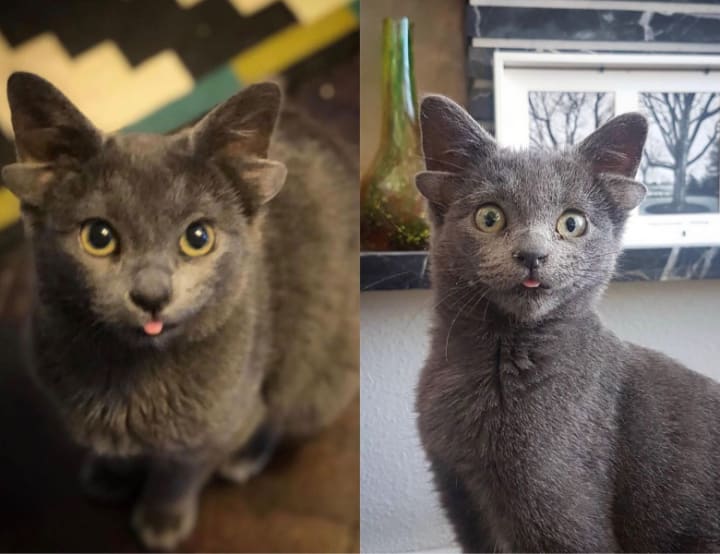 A cat caused a stir on the internet after its owner posted several photos with her on social networks. What's so special about this cat? Well, the fact that he was born with four ears and looks absolutely adorable!
A cat born with two pairs of ears has attracted thousands of fans on Instagram. Little Midas, as she was called by her mistress, comes from Turkey and already has almost 40,000 followers on social media, fans she gathered in just three weeks.
Blue Russian Blue, four months old, has four ears due to a genetic mutation and spends his time playing, sleeping and hugging the family's two Labradors, 12-year-old Suzy and 14-year-old Zeyno. confessions made by her mistress, Canis Dosemeci.
According to the Daily Mail, the internet users were totally conquered by Midas, who has a white heart-shaped spot on his belly, but what makes it special is the fact that he has four ears. It was adopted three weeks ago by Canis and her boyfriend. Her mother, who was a stray cat, gave birth to Midas and her six siblings in a garden that belonged to a friend of Canis. Midas has two sets of ears, one pair which is her normal ears, and another pair of smaller ears which are in front of the natural ones.
The adorable young cat also has a patch of white fur on her torso, which is shaped like a heart. Her appearance is unusual, but Canis said Midas was checked by a veterinarian, who determined she could hear perfectly. She said her cat looks healthy, but will undergo additional tests in a few months to make sure no other genetic mutations are detected in her body. According to the images shared by her owner, Midas settled very well in her new house.
"She is a very playful cat. But also very friendly. She sleeps all day and is awake all night. She likes to sleep on my chest or shoulder. He likes to play with threads, steals them and hides them somewhere we could never find them, "said Canis.
The kitten also got used to the two dogs in the house very quickly, and now he loves to hug them. Midas fans come from all over, from Brazil, Iran, the UK and beyond. They were all captivated by the kitten's unique face and adorable ears. "Beautiful unique kitten. You're so lucky "/" It's a miracle "/" I love this chick so much ", are just some of the comments left by Midas fans on his Instagram account.
This cat looks like Freddie Mercury. Felina is a star on social networks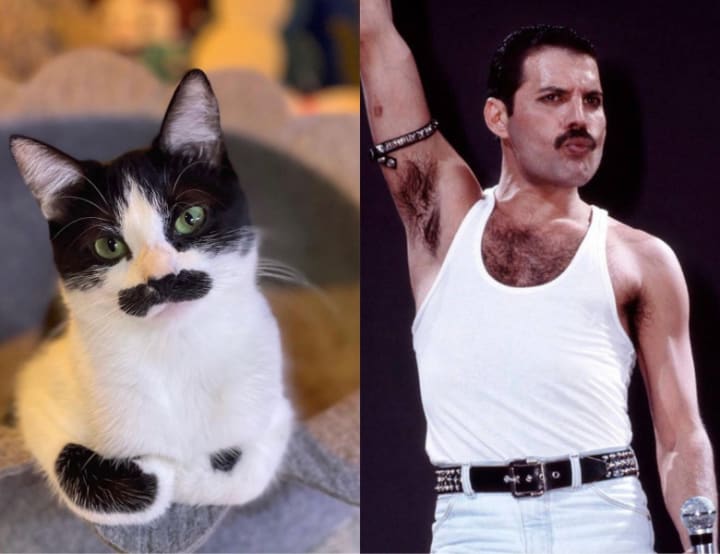 A cat managed to win the hearts of internet users thanks to her physical appearance. Felina has a unique mustache, which makes her look like Freddie Mercury. His mistress shared the photos on Instagram, and now she is a real star on social media.
Mostaccioli, who has more than 8,800 followers on Instagram, caught everyone's attention after netizens realized that her fur around the boutique looks exactly like a human mustache and, moreover, leads many to think of the legendary Freddie Mercury.
According to the Daily Mail, Mostaccioli's owner, Natalie, adopted the cat in August 2020, after discovering that the pet lived on the streets of California. The woman took Mostaccioli when she was just a baby, but now, at a year and a half, he has turned into a beautiful cat.
Mostaccioli began to attract the attention of internet users after his mistress posted several photos on Instagram. For many, the fur in the snout area made the cat look very much like Freddie Mercury, who died on November 24, 1991, referring to his mustache, which he wore throughout his career. On social networks, Mostaccioli loves to pose in the most unique poses, amusing his fans and transmitting only good cheer.
Recently, his mistress posted a photo of the famous kitten and wrote in the description a New Year's message: "My New Year's resolution is to eat more delicacies, sleep more hours, and have so much energy that to be able to run on the walls at 3 in the morning. Which one is yours? "
Reader insights
Be the first to share your insights about this piece.
Add your insights