Beasts of the Wild
UK Wolf Conservation Trust Closes Its Doors
We join them for the last wolf howl and get to meet the wolves.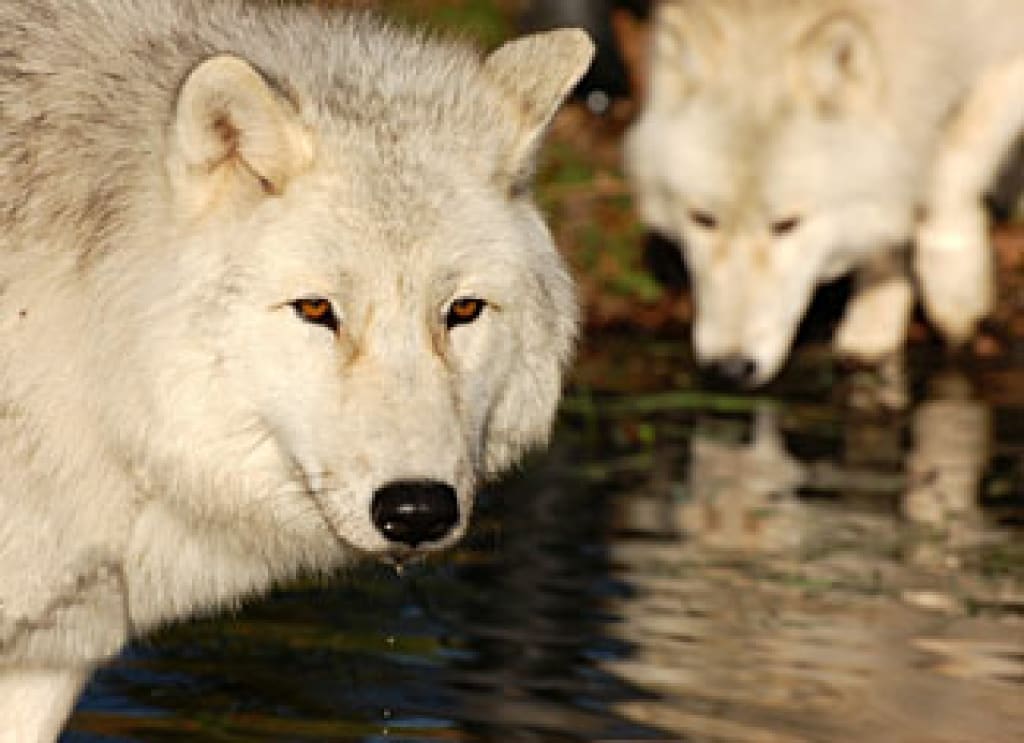 The UK Wolf Conservation Trust is home to around 10 wolves living very happily in four packs on the conservation site. These include North American and Arctic wolves, as well as a European/North American cross.
They are situated just 10 minutes from the motorway between Newbury and Reading on a large farm affording large enclosures, paddock areas, an education barn, and a main entrance with small shop.
The trust runs talks and workshops to raise funds and educate the public on the misconception of wolves, the trust's principles, and the worldwide work they are involved in.
UK Wolf Conservation Trust aims to help raise awareness of wolves, raise money for worldwide wolf conservation projects, to provide ethical opportunities to research (and improve the lives of) both captive and wild wolves, and provide wolf-related conservation programs for adults and young people.
The site has been here for many years and I had previously sponsored one of the wolves (Torak) for a year or two.
Although only a small attraction, the site offered wolf walks as well as talks and events that could be attended.
Sadly, due to the age of the wolves, the owners have decided that they are going to close the site to visitors although they are going to continue to care for the wolves at the site with a small team of dedicated volunteers and staff.
I was lucky enough to attend one of their final wolf-howl nights and it was a magical evening that I will never forget.
Arriving at the farm an hour before we were due because we were so excited, we had hoped to hear the wolves in the distance but it was very quiet. When allowed to enter, we checked in as this was a ticketed event. We were due to have a talk by an external charity on anti-poaching dogs; however, they had broken down en route and the evening's talk was quickly changed to one on wolf communication.
Whilst we were waiting for people to arrive we were able to have a little look around at the first enclosure of wolves. In reception, you could watch a video of media clips taken at the UKWCT. You could also purchase items from the shop including the obligatory key chains and T-shirts.
The staff guided us to a purpose built education barn down the hill a little way. It was here that a staff member delivered a fascinating talk on wolf vocalisations and body language. Having worked with dogs for over 12 years, I was surprised and excited about how in some respects they were so similar, but also very different in how they communicated.
Whilst the talk was happening, the air was charged with excitement. It had been a hot day and the cool evening air mixed with the anticipation of what was to follow.
The wolves, however, felt they were being ignored and decided to get our attention. One wolf started to howl, then another replied and another, until all the wolves were singing to us.
Not one to be rude, our speaker allowed the wolves to continue. The visitors were all awestruck. The sound was so encompassing and magical that we were all simply stunned into silence. Some of us were very emotional and shed a tear of joy.
We continued our talk with intermittent interruptions and once finished, we were led by two other members of the team who escorted us around the enclosures.
The Wolves
There are four enclosures that house the wolves—all large enclosures, with high fences and security.
Torak and Mosi
First up, Torak and his companion Mosi. These two share a large enclosure at the front of the park and although Torak can be a little shy, Mosi loves a bum scratch by her human friends to get the fluff out of her coat! Mosi's sister Mai is also here however when Mosi came of age, she decided she was the dominant female and pushed Mai out of the pack.
Mosi and Motomo
Mai now lives with Motomo, an under-socialised wolf from Devon. These two lovebirds hit it off straight away and Mai subsequently give birth to Nuka, Tala, and Tundra in May 2011.
The Beenham Cubs
These three rascals have grown up in Beenham and have been a delight for the handlers to watch grow up from day one. Now 7, they became the ambassadors of the conservation centre.
The three have very different personalities and roles within the pack. Tundra likes to be the dominant female and will tell Tala off if she receives too much attention. Brothers are sometimes hard to live with too and Nuka will spoil the fun ensuring all squabbles are ended. He is the Peace keeper of the group. We saw this in action on the howl night when Nuka had to get in between his sisters and keep them apart.
Arctic Wolves
Born during a storm in Canada, the cubs suffered from hypothermia before they could be dug out from the snow. The mother wolf had five cubs in total. Sadly, one died and the other remained with its mother after the three cubs were transported to the UK. They were the first Arctic wolves in the UK and caused quite a lot of excitement whilst in quarantine!
Sikko is the only female of the pack. Massak and Pukak, her brothers, are larger than her. She is a very smart wolf and can outwit her brothers quite easily. Massak is in charge of the trio but Pukak likes to have fun and rebel when he thinks his brother isn't watching.
End of an Era
We had an absolutely amazing time visiting the UK Wolf Conservation Trust and learnt so much about the wolves. The team was very knowledgeable and answered all of our questions. They were constantly watching the wolves' body language and seemed to be able to communicate well with them.
I feel so lucky that I got to experience this before they closed.
Do take a look at their website as they may still have the occasional talk or event running to help fund the wolves' retirement. The staff was unsure how much they would be open for but thought it was possible that future events could be advertised.
You can still sponsor the wolves and donate to the Wolf Conservation Trust to enable this work to continue, not just in the UK but worldwide.
wild animals