Tucha, the crosswalk lady
The story about my first lovely cat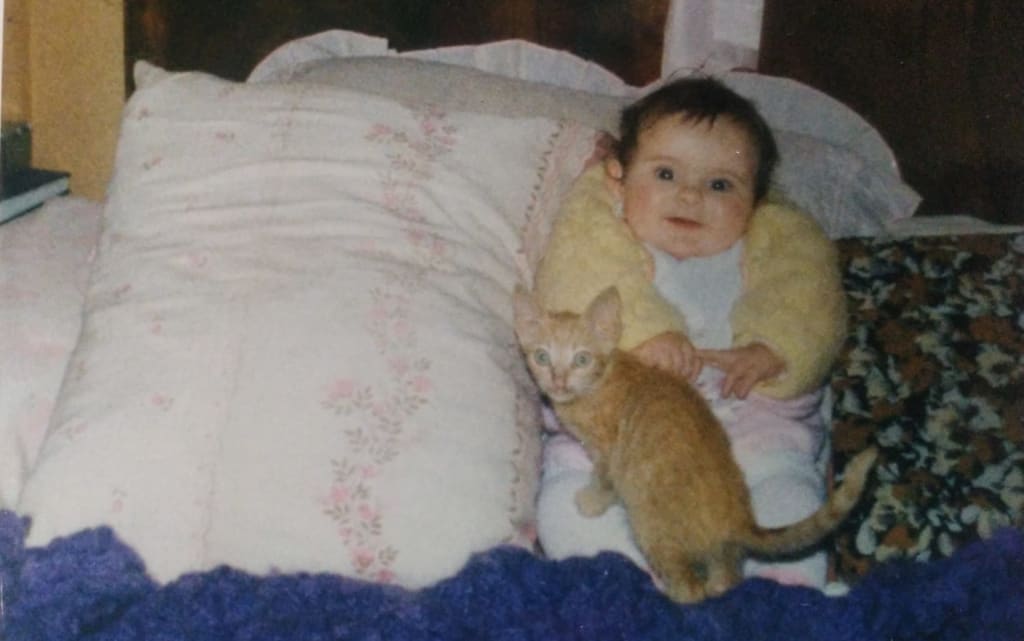 Since little I was used to living with animals.
I don't have any photos of Tucha, there was a time when photographs weren't so common, and I was about eight years old when we have met. It was a normal weekend day, we were visiting my great-aunt to spend the day at her Portuguese farmhouse.
As a child, I loved that house because it was like a new kingdom and I could spend time with my family and play wherever I wanted. My free world is full of plants, fruits, and animals to play with. But we are here to talk about the best day that I've had there: the day I crossed with Tucha, a European shorthair cat that seemed abandoned and that has lived a princess life.
Once we stopped the car near my great-aunt's house, a cat was calling, I didn't know where. She was calling me, someone who could help her to get a renewed life – of that I was sure. Forget all my huge playing kingdom, there was an important thing to do: find that sound. I was trying to call back, so I could continue hearing her calling. Of course, at that time, I didn't know anything more than her voice.
Little by little I was roaming and calling. Nearer and deeper into my heart, we finally met. She was so gorgeous, so adult, and I was just a child. We clicked. Love was born among fingers and hairs. Her eyes seemed to understand me, to see my real person. I didn't know at the moment, but she knew the woman I would become today. Her green eyes showed me hope.
I wanted to help her so badly that I took her inside my great-aunt's house. I probably said something to them, but I can only remember her. The way I've tried to take her with me. We were checking if someone had lost her between the neighbors, but it seemed like she was abandoned.
I played with her, and she showed me that she was a lady, well-mannered, and feminine. I was playing nonstop with her, telling my mom how much I needed her to come with us. My mom agreed. We took her home.
We didn't let them come inside our house, we typically had a little storage room outside the main house, I lived in a Portuguese drugstore – the place where everyone goes to buy all kinds of stuff, from cleaning products to home-use materials. It was my childhood playground. But enough about me. It's all about her. I didn't know, but she seemed to know about it all. She knew how to cross the street: to look at both sides of the road and wait for no cars crossing. My Tucha and their sons always knew that you have to get to the other side of the street through a crosswalk.
The way we connected, how she seemed to know what I was saying or feeling and what I needed at the moment. It was a real friendship. Some months, years had passed, and she was a mother for some time. We adopt her beautiful dark cat son, his name was Farrusco, meaning 'dirty with coal'. The love that our family had been so much that I never believed that It could end the way it did.
She had new offspring and their newborns went missing. She was lost, looking for them. I couldn't do anything to soothe her pain. Since It was a drugstore, any person could have taken them without anyone know about it. Her loss was the last thing that she could remember, she was lost inside herself and decided to look for her children. Some days after the newborns went missing, she was nowhere to be found.
I cried a lot, started looking for her, like she had done days before, but no news. At least her son tried to comfort me. The love was not lost. It never is. Human or animal. We all have love. Life is like that. You live and love until you are no more. But your love will survive within the hearts that revive you in their memories.
We were having a relationship that lasts an eternity in my world. Forever in my heart. The Tucha Lady knew how to be mannered, caring, and loved. And I hope she feels my love, always!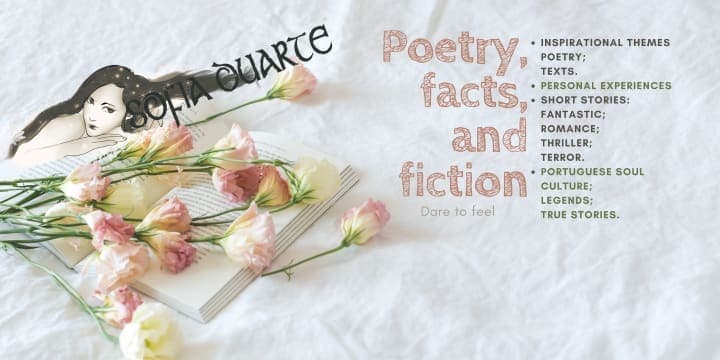 cat
About the author
Poetry, facts, and fiction. ✏️
A Portuguese writer with an ocean of content.
News @ sofiaduarte.com
Reader insights
Be the first to share your insights about this piece.
Add your insights