Top 10 Things to Know BEFORE Obtaining a Service Animal
The little things often are the most important. So are some big things. Adding a service animal into your life is a lifestyle change and hopefully one for the better.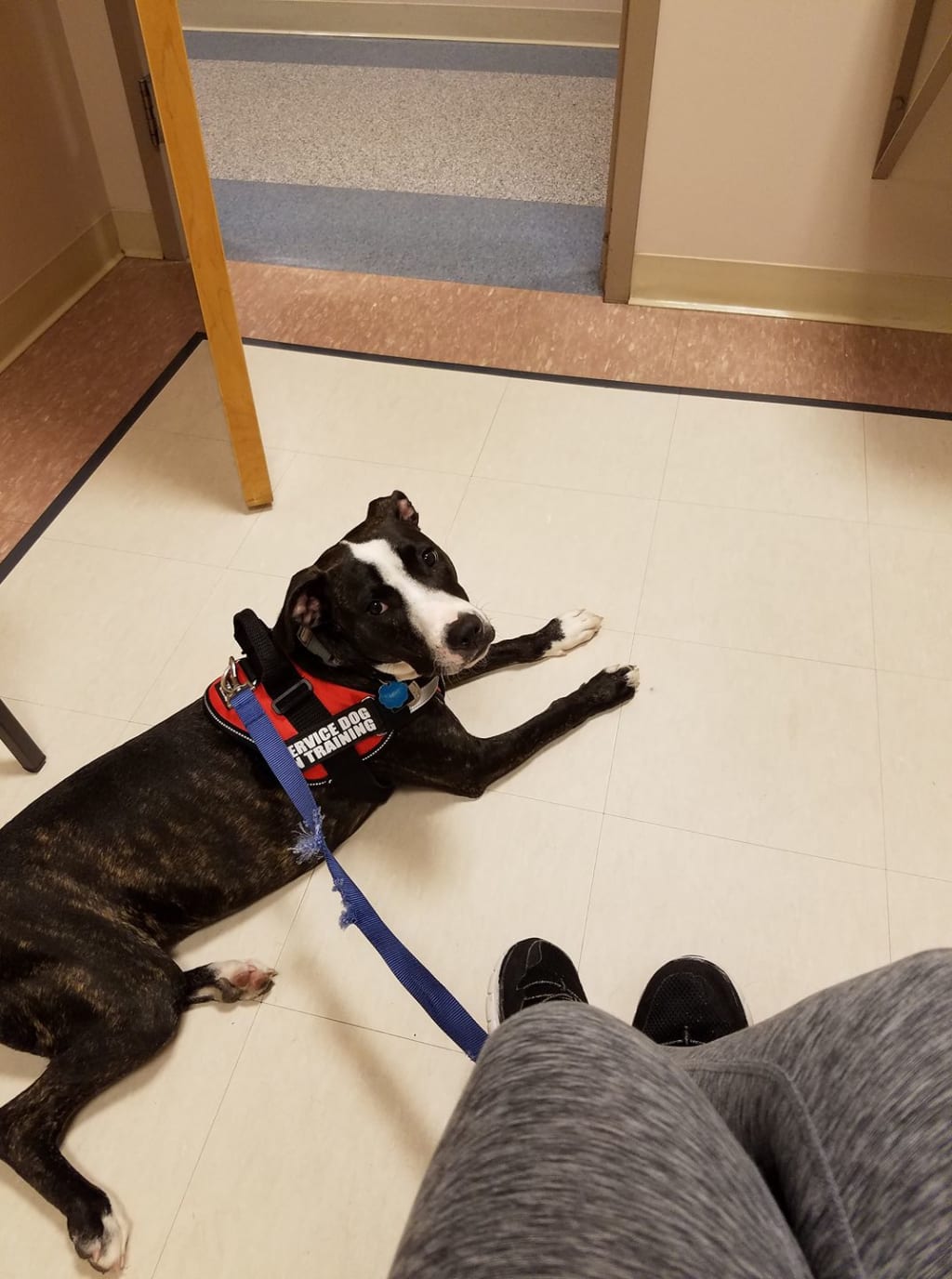 Here's what I wish I knew before I began the process.
1). Be prepared for the unexpected.
The milestones of learning basic commands and obedience training to commands and tasks, are heart warming and sometimes frustrating. If you do not have a lot of patience or time, a program service dog where the training is already done and you just need to match up to the right dog and pay up, may be in yours, and your new K-9 pal's, best interest.
2). They will be bed hogs!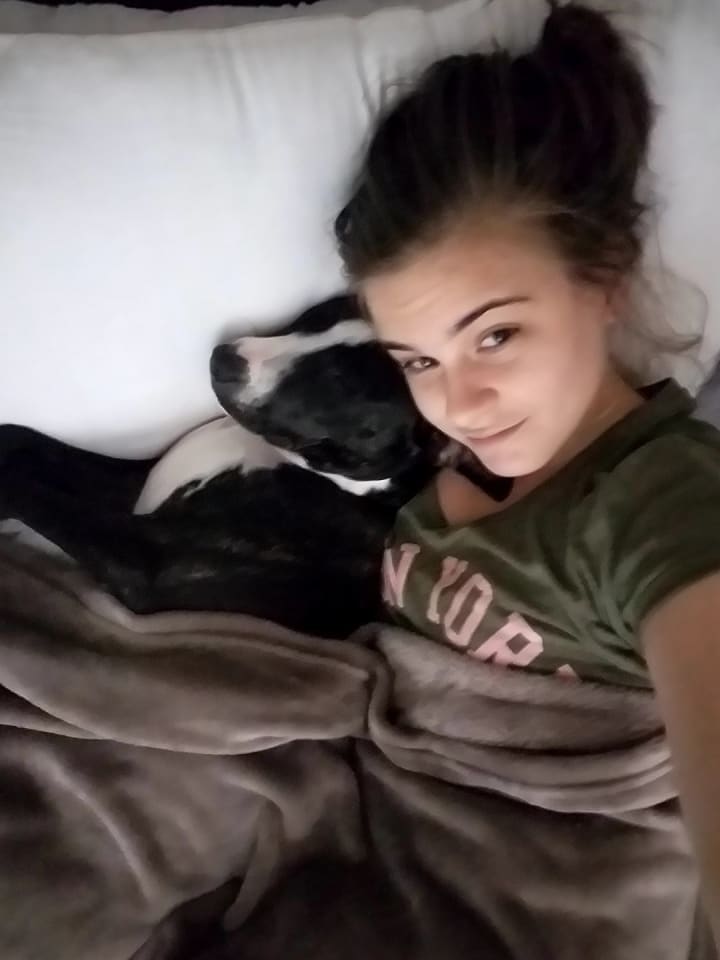 Their cuddle has been known to be magical cures for a multiple of maladies! Just make sure you have the room you need to keep both of you happy! If your dog is anything like mine, she will love blankets and pillows, and learning to sleep like a human. However, I repeat, HOWEVER, unless you plan to actually TOILET train your dog in the human bathroom, do not bring them in the bathroom with you until they know that their potty time is outside #protip.
3). Be prepared for clean ups!
Potty training, finding food that both they and their tummy like, and general oopsie moments are BOUND TO HAPPEN. Be prepped! For the first few months I carried an "oh S***" kit with a travel size pack of Clorox wipes, folded up paper towels, a doggy pad for larger messes, and either a large gallon size ziplock to store the mess until a trash could be found, or doggie poop bags.
4). Know the laws in your state, and who to call to report wrong doings.
SUPER IMPORTANT! Not all states have the same access rights for service animals in training, and service animals (fully trained). This means that your training sessions in Target may not be allowed by law and you may have to stick with pet friendly stores like Petco, PetSmart, Home Depot, and Lowes to name a few. Check with your local Office on Disability, or town officials to be clear and up to date on current laws.
As a team, take both you and your dog to meet emergency services during their training. Ambulances, police cars, and firetrucks might be scary and seeing them not in action for the first time being close to one is a lot better than when you are on a stretcher and may not be able to hold or control them. Plus you get to meet the teams in those stations and they will likely appreciate the initiative!
5). Talk to friends, family, and significant others on their opinions of how a service dog/animal could help you.
I did not do this and basically told everyone I can do this by myself. And while I can, its difficult. I do not regret my choice to pursue a service animal and love having Dolly as my back up gal. She and I have made it through a lot of tough stuff! But you may be offered extra help from family, friends, and significant others so maybe you could find a "Service Human" as my friends call it, and save money on kibble and bully sticks.
6). Start finding treats they like asap and buy a variety up front.


It's important to have different level of favorite treats. Most to least. Least favorite goes to basic work and most favorite to learning new commands and tasks, to a big reward. Toys can also be supplemented instead of, or in addition to treats as seen needed.
7). Their favorite toys are like a toddlers favorite toy.


Buy multiples of their favorite toy and hide the replacements. If you need to go to a new place and don't have their trusty taco toy at the ready but backup car taco toy is ready then you have saved yourself from a doggie disaster.
8). Can you handle a dog? Are you alone in the world? Do you have backup if needed? How can you create support around you and your dog as a team?
The answers are critical to these questions. Sometimes, upon reflection a person may realize that they are too ill to care for an animal. While other questions can simply be answered by having a good trainer at a facility with transport services and board and care for when/if you have an emergency.
9). Dog allergy?
Have you been around dogs? New to dogs? Don't know the answer? Make an appointment with an allergist to find out BEFORE you start looking! You do not want to fall in love with something you can't touch/have!
10) Do you believe in yourself that you can be a good handler and create a great relationship with your service animal?
If the answer is yes, and you've made it through to this point then....
CONGRATULATIONS!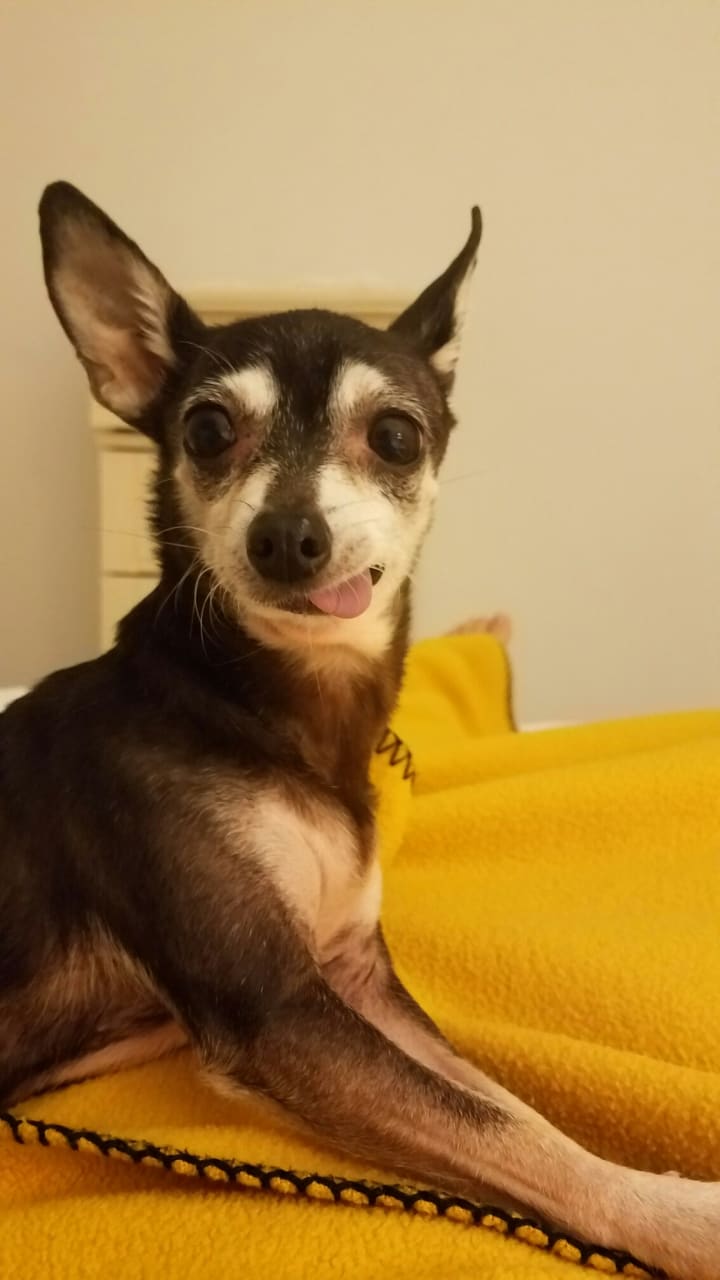 You have answered the most basic beginnings of the service dog process and hopefully you no longer look like my lovey Moo Moo here! Stress down, research to go! Find a breed you like, look at AKC ratings, talk to other teams, look on facebook, watch teams on youtube, go to classes as a shadow, and just dive right in! You've got this!