Tips for Hosting Guests When You Have a Dog
Here are six ideas to help you get your house and dog ready for company.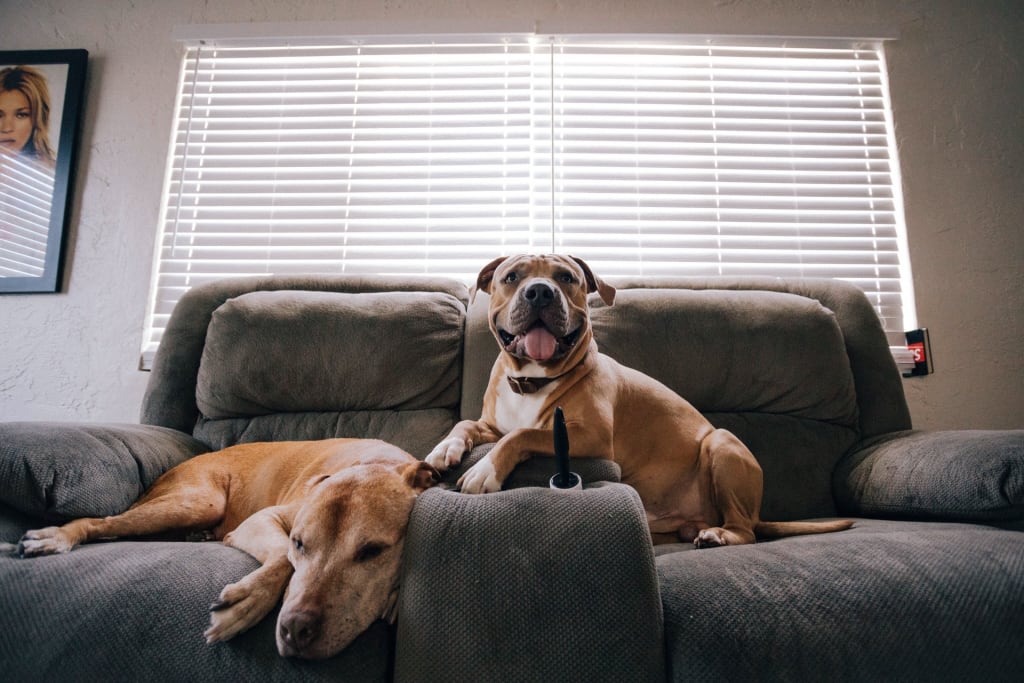 Having guests visit for a few days can be a tremendous amount of fun especially if you haven't seen them for a long time. You want everything to be just right and that means time spent preparing for their arrival, but what do you do if you have a dog? Your pet is a member of the family that you want included in everything, but when houseguests are coming you need to make special plans. Here are six ideas to help you get your house and dog ready for company.
Planning Early
When you've got a date set for guests, start preparing the house about a week before their arrival. Be sure to include an intense furniture cleaning to get rid of dust, dog hair, dander and potential allergens. Then, decide which room your pup will use when he or she isn't mingling with guests. Stock it with toys, a dog bed or crate, and a baby gate if you'll have the door open. Choose a room that's away from noise so your pet doesn't get stressed and consider a room with a TV so there's noise in the background.
Talking to Your Guests
As you're making plans with your guests, be upfront about all the pets in the house. You probably already know if they're animal lovers, but do they have any pet-related allergies? Are they bringing children? These are all things to take into consideration. Let them also know about your rules regarding your pet, such as not allowing them on the furniture and discouraging them from jumping on people. Chances are your dog will love your friends and they'll fall in love with her, too.
Talking With Your Dog
Now is a good time to have a one-on-one with Fido, too. Of course, you really can't have a conversation with him, but this is the time to introduce him to the room you've set up for when he needs a break from company. Try letting him get used to it little by little and have plenty of treats for rewarding good behavior. If your dog gets accustomed to his personal space ahead of time, he won't feel like he's being punished when your guests arrive.
Welcoming Company
When arrival day finally comes, take your dog out for a good long walk to release some of that pent-up energy so she won't be too excited when the doorbell rings. As always, use a leash whenever introducing a dog to new people. Even though you know she wouldn't hurt a fly, it'll make your guests feel more comfortable.
Accepting Worst-Case Scenarios
As much as you'd love your friends to meet your dog, the truth is that some dogs do not get along well with new people. In this worst case scenario, have Rover stay with a pet sitter or family member he loves. Depending on how long your guests will be with you, you might prefer to board him at one of the posh kennels where dogs get plenty of exercise, go swimming and even have a webcam in their room so you can check on him whenever you like.
Accommodating a Canine Guest
What happens if the tables are turned and your guests are bringing their pup? If you have a dog too, this could be a disaster if either of the dogs doesn't like other animals. Talk to your guests and again, come up with a plan in case the worst happens. Hopefully, the dogs will have as much fun together as their owners do.
Ensuring a Fun Visit
Your dog is a member of the family and your house is just as much his as it is yours. When preparing for company, it's important to remember that all dogs have their own personality and you'll need to plan accordingly. Whether your dog is a total socialite, or a stern watchdog, the measures you take to prepare your home will ensure a fun visit for everyone.