Time Flies
To My Beloved Oddy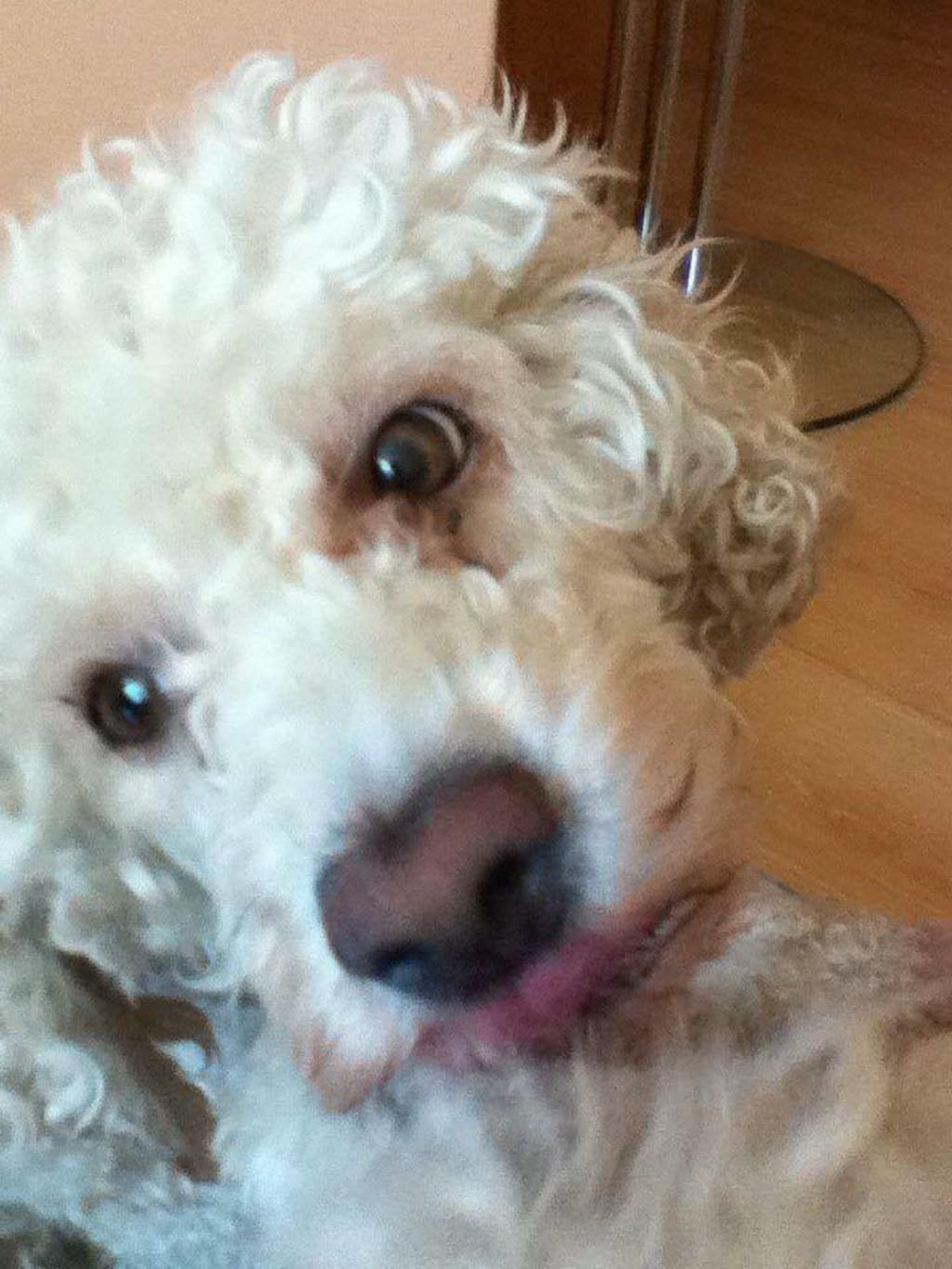 They say the best things happen in the blink of an eye, and that we don't know what we own until we have lost it. Life is like this. We don't realize every day is a miracle and every day is extraordinary. And we forget we are not here forever.
My beloved dog, Oddy, passed away two weeks ago at the age of ten years.
Though he was very ill, his death surprised us all. We didn't expect it to be so soon. He got worse on a Monday night and my mom and I took him right away to the hospital.
His vet said that the next 24 hours would be critical and he would be under observation. We never imagined he wouldn't even make it through the night. He died in the hospital two hours after his arrival.
I was petting his back like he loved it while another vet was checking his vitals. Suddenly, Oddy turned to me and looked at my eyes. Mom would later say that that was Oddy's way to say goodbye to me. That at least he didn't die alone, that he felt me with him.
Next thing I remember was the doctor calling his partners for help and asking me to leave the room. Then silence. Doctors rushing in and out of the room. Everything happened in accelerated motion.
My mom and I were outside holding hands. My mom was crying. I was trying to hold myself together, trying to be strong for all of us.
It took ages to the doctor to come outside and tell us to come in. When we entered, I stood next to Oddy, looking at his chest, looking for a sign that would tell me he was still breathing, that he was still alive.
The vet spoke to my mom and I but I didn't look at her, I was looking at Oddy's chest hoping for a sign of breathing.
Though I knew. Deep inside I knew, he was not breathing anymore. But it was until the vet said out loud I realized it and broke. "He didn't make it," she said, "I am so sorry. We did the best we could. He had two major heart attacks and we couldn't save him. I am so sorry. I will leave you with him for a moment."
And then, I broke in tears. Everything I was holding, every major effort I was doing to hold myself together was gone. I was broken. I cried and cried and cried. I hugged him so hard. He was still very warm. He had his eyes closed. He looked like he was sleeping.
Later my mom called my dad and sister to come and join us. When they arrived we stayed there for ages. Mom and dad talked to the vet about the option of cremating him and said we would receive his ashes by the end of the week. And so we did.
We received his ashes in a lovely tiny wooden box with his name engraved on it.
Back to that moment, standing there, with my sister and hugging our beloved Oddy for one last time was when I realized how quickly time goes by. And how much we missed to appreciate Oddy's time with us. We loved him so much. We gave him our hearts and souls. But still, it felt like we could have done so much more for him. We should have taken him to the park more often. We should have played with him more. We shouldn't have been so busy to pet him sometimes. We should... we should... we should...
Time flies. And never comes back. And if you didn't seize it, you will forever regret it.
I have now made peace with myself, or so I am trying to, and understood that yes there were so many things we could have done better, but boy, he had a wonderful time around with us and man, those were glory days. We grew old together. For ten years we were best friends. We were family. And we gave him a very sweet life. And he gave us beautiful moments and now memories that will last forever.
After some days of mourning, we started to remember all our adventures with him and how mischievous he used to be and the various troubles he got himself into. And we laughed hard at the memories. Man, Oddy had a wonderful life. And we were blessed to have him with us. He filled our days with joy for ten years. Even when he got ill and old, he would still be mischievous and funny. Those were glory days, glory years.
All you dog owners certainly understand our joy and our pain. Having a dog is a blessing and would never regret it. And all of you who have not any dogs, you should know that everything is worth it. Even the pain of the loss is worth it after so many wonderful years and a lifetime full of joy and blessings.
So, time flies but I'm sure we seized it with you Oddy.
My dear Oddy, every day was a miracle with you. We were so blessed to have you. You will always be in our hearts. You will always be family. See you in heaven or in our next life handsome.
dog
Philosopher, filmmaker, writer, and artist. I am a passionate storyteller and reader.