Things I've Learned as an Equestrian
From watching people jump their horses in videos, to jumping horses myself... Here is what I learned along the way.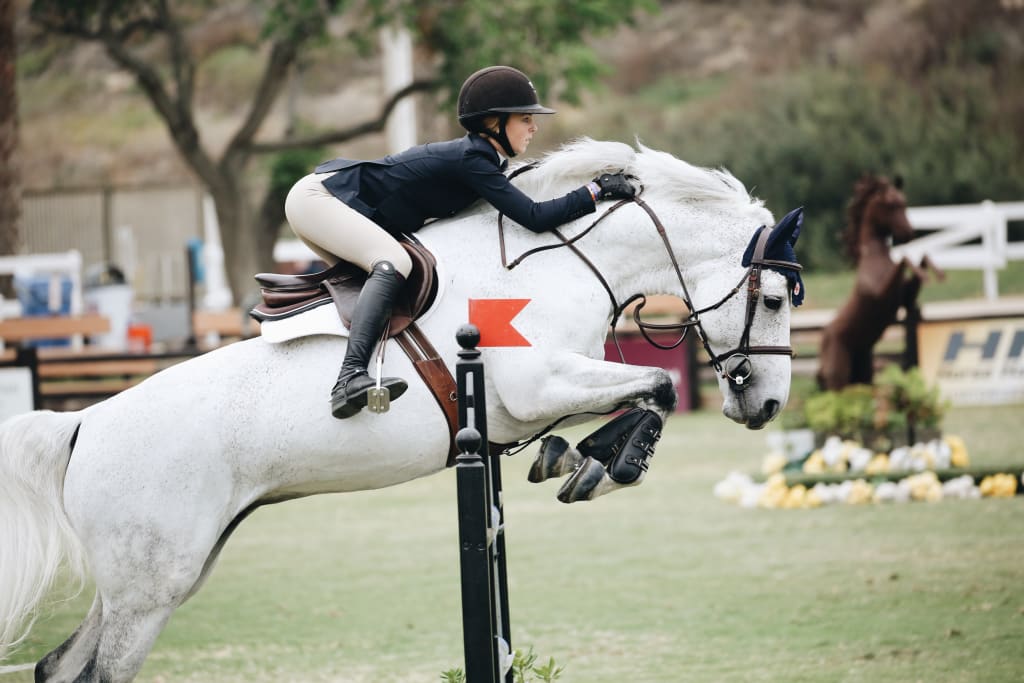 https://www.pexels.com/photo/woman-wearing-black-long-sleeved-blazer-on-white-horse-1125063/
I was about eleven years old when I came across my first video of someone jumping their horse over a three foot vertical. That was when I got the idea of going professional in the sport.I began riding in the western discipline but it wasn't until I switched to English that I learned a lot of valuable life lessons that would stay with me throughout my time.
Through my riding journey, I was able to grasp the idea of self-determination. For the discipline I rode in, which was Hunter Jumpers, I learned that in the end, I was the only person who was able to control what I was doing in the saddle, determine what was going to happen, and guide where the sport took me.I was always being encouraged by my peers, trainers, and parents, but I had to realize that it all came down to how I expected myself to perform and I had to believe in myself. I learned to try harder, even when the task I was doing was easy for me.
This sport has also taught me to not care about what other people think, although I haven't quite mastered that skill yet. I'm a very introverted person so this gets really hard for me at times. When showing, I had to be put into groups when it came down to the flat classes. It would roughly be between five to ten people, which isn't that many, but that's not counting the people that would watch the shows, including my trainer(s). I always felt the need to push myself and do my best for my trainers but as my time doing shows progressed, I began to realize that I should be doing this for myself and I started trying harder and harder until I was satisfied with my performance.
One of the biggest factors riding has taught me is to have confidence in myself. This one ties back into having self-determination because, after everything anyone had told me, I was the only one who could get the job done. There was a point in my riding where my confidence in myself was at an all-time low. I didn't think I was able to jump that two foot vertical or canter the course my trainer had given me. When it came down to jumping my first 2'3 vertical, I was a nervous wreck. I managed to get over the fear of the "what if I fall off" thought in the back of my head and just go for it. It wasn't the prettiest jump but I did it without knocking the pole down or falling off of the horse. That day, I left the barn glowing because I was so proud of myself.
Riding also taught me responsibility. Every single day at the barn, I had numerous responsibilities to fulfill. I was given the job to take the best care I could for the horse I was riding that day. I had to learn the hard way to always double check if I was forgetting anything. Whether that is when we're going to a show out of town or just stay at our home barn, I couldn't leave anything out.
Although I only rode for a few years and didn't accomplish my original dream of going professional and competing in the Rolex competition or the Olympics, I was able to learn numerous valuable skills that I could keep with me throughout life and not only use at the barn. I learned to have self-determination, to not care about what other people think, self-confidence, and true responsibility. I'll always cherish these skills that this sport taught me and continue to use them daily.