The Voyager and the Demi god
You don't always have to find your way on your own.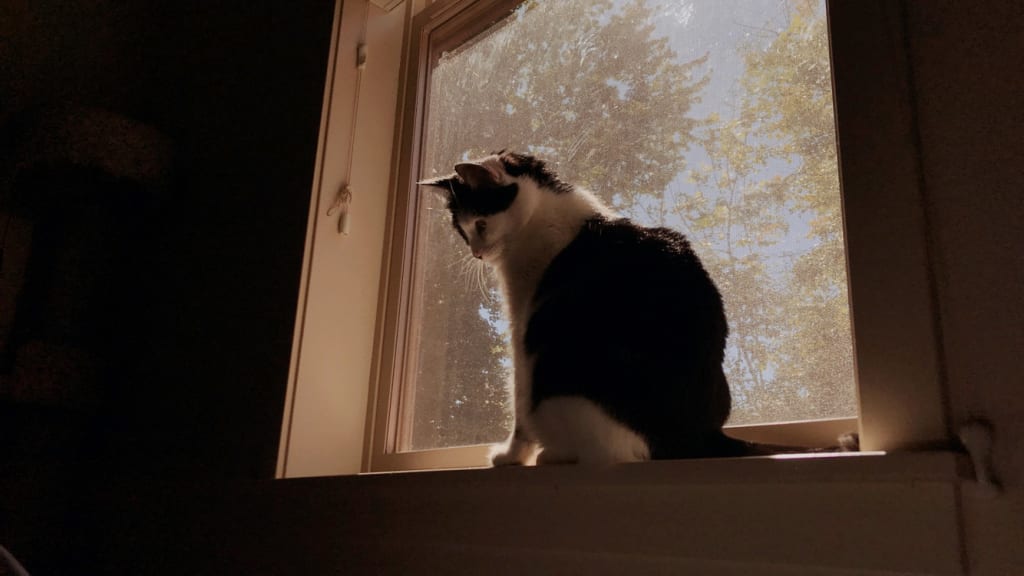 Moana, Portland, OR - 2019
In 2016 I was at work when a manager pulled me aside to ask if I was doing alright. I was reluctant to admit how badly my mental health was suffering, and how hard it had become to maintain the facade that I was operating at 100% all of the time. But she could tell, and so could my coworkers. At the time I was living and working in Central Florida, in a place where people come from all over the world to visit. I was truly living everyone else's dream, and people I knew who didn't work with me never missed an opportunity to tell me so, meanwhile behind the scenes, my own life felt like a nightmare. This brought on an immense sense of guilt and shame, as though because of my situation, I wasn't allowed to feel depressed, or because of the nature of my job, I shouldn't experience anxiety. By the end of our conversation, I was being driven by two large police officers to a mental health facility nearby for a mandatory 5 day observation where I took part in group and individual therapy, in a safe and understanding environment.
I remember how upset my parents were and how quickly they both had flights booked from New Jersey to Florida. They both stayed for a few days following my discharge to support me as only a parent could through the trauma that I experienced after being held in that hospital non-voluntarily. Later that week, I was scheduled to meet with a therapist. I looked up her office, and noticed there was an animal shelter right down the road, and remembered reading that adopting a pet can really help someone who is struggling to regulate their emotional wellbeing. I'd always wanted a pet of my own, and came close a few times in my childhood, but the few pets that found their way into our home weren't destined to stay with us. I thought of those small animals locked in their cages and as silly as it sounds, I understood how they felt. I had just been locked away behind the walls of a place where the people observing me tried their best to make me feel comfortable, and calm, but it was so hard to understand how I had gotten myself to that point, and I was scared, despite there being no real threat. I could only imagine that's how a shelter animal feels.
I began my research, knowing that if I had any luck, two lives could be changed forever. The idea of giving a loving home to an animal that needed one filled me with joy and excitement I hadn't felt in a long time. While I'm both a dog and a cat lover, I knew that living in an apartment with no backyard wouldn't be the best living situation for a dog, and so my search for the perfect cat began. I analyzed many profiles searching for a cat who sounded equal parts needy, playful, and affectionate. I happened upon the profile for a small gray kitten named Timmy. His profile said he loved to cuddle, was energetic, and had a sweet disposition. No matter how many cats I saw after that, I couldn't stop thinking about him, he really seemed as though he would be the perfect companion for me. My parents had some concerns with my adopting a pet, but after discussing it with my therapist who encouraged me and supported the decision, I felt ready.
After therapy my parents and I visited the shelter, asking to see the cats they had up for adoption. We were escorted into a large room that was lined wall to wall with cages, the highest ones at eye level. As soon as I entered I noticed a small, very vocal kitten was reaching her arm out of her cage toward me. "Susie Q, is a playful, affectionate 3 month old female kitten in search of an owner who will keep up with her energetic spirit," her information sheet read. I stuck my fingers through the bars of her cage stroking her small head, and she chirped and purred in response. "Are we going to look for Timmy?" My dad asked.
"Oh, right," I said. I pulled my hand away but Susie Q kept reaching for me. I didn't feel right leaving her behind, but I reminded myself that I had come to see Timmy. We snaked through the rows of cages reading off names, Jace, Matilda, Quincy, and finally: Timmy! He was small, fluffy, and so cute, but he looked angrier than in his picture, I didn't think it was possible for a cat to furrow his eyebrows, but that was Timmy. I knelt down to take a closer look and see if he'd come from the back of his cage toward me but he simply hissed at me in disapproval. I had definitely had blinders on for Timmy, and had barely given any other cat the consideration they deserved. I stood up, feeling disappointed and slightly guilty that I wouldn't even be asking to play with him and hoped that he would quickly find a forever home in someone else. My parents and I continued reading off personality cards, when I heard two women loudly talking about Susie Q. I panicked, worried that another potential adopter would fall for her reaching through the bars bit as quickly as I had. Thankfully when I came back around to the front row of cages, I found that the two women were actually shelter volunteers, but the feeling I experienced when I thought that someone else was about to adopt Susie told me all I needed to know.
I asked the women if I could hold her and they set us up in a private room with a few cat toys. Susie was a tiny ball of energy and I secretly believed that she just used me to get out of that tiny cage so she could play. Whatever the situation, I loved her, claws and all. I adopted her immediately.
The first order of business was giving her a new name. "Susie Q" was cute, but it felt generic, and I wanted her to have a name that I picked just for her once I got to know her personality a bit better. As we rode home in the car, little No Name cried loudly in her carrier. I stroked her head through the door of the carrier and tried to calm her, but to no avail — until the song on the radio changed, that is. The song was Alessia Cara's version of How Far I'll Go from the Disney movie Moana which had premiered a few weeks prior to No Name's adoption. The movie had had a big impact on me when I first saw it, depicting a strong female protagonist who still had her relatable moments of self doubt. No Name was silent through the entire song, and began crying again when it ended. I pulled up the soundtrack on my phone and played it for her which calmed her down instantly, and I swooned as she snuggled into the t-shirt I had brought along to put in her carrier. Once she was home, I allowed her to survey her new digs, and she boldly scoped out every nook and cranny my apartment had to offer. Because of her adventurous spirit, and curious connection to the Moana soundtrack, little No Name became Moana, my very own wayfinding voyager.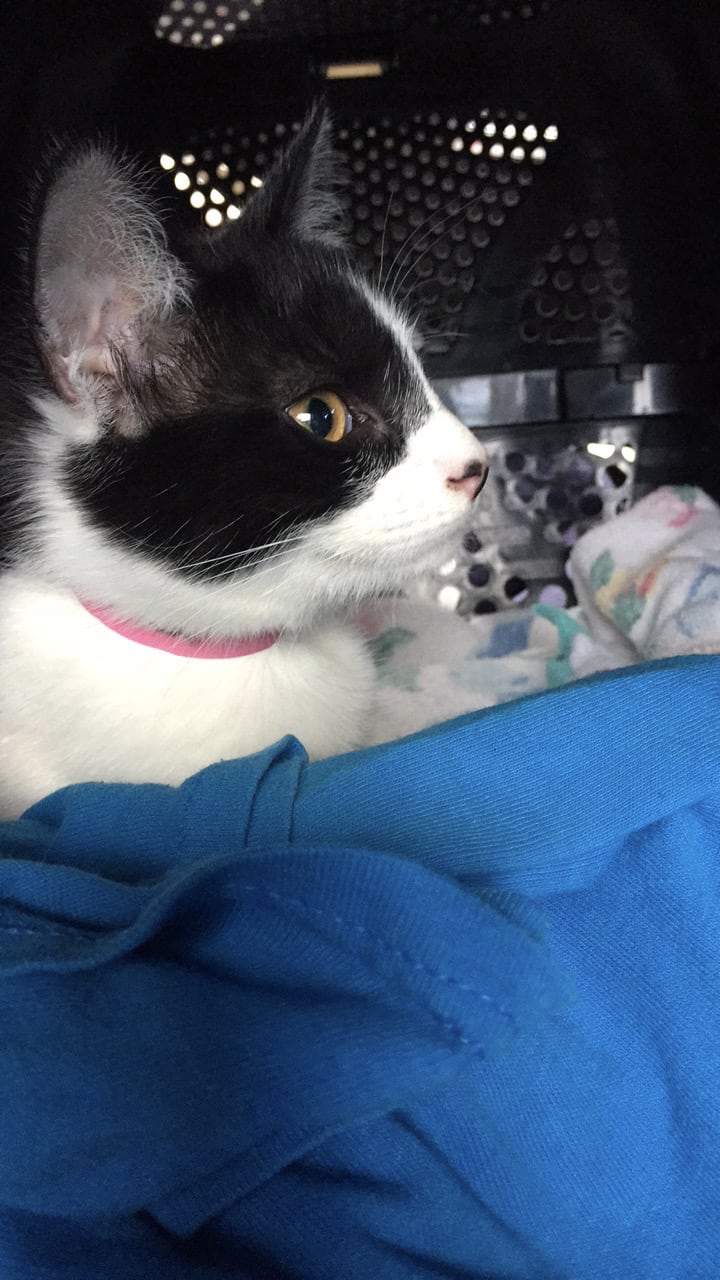 I expected that adopting Moana would inspire a serotonin boost, but I never could've imagined the highs and lows she'd see me through, or how in tune with my emotions she would be. From the very beginning of our relationship, she had an uncanny ability to sense when I needed her to comfort me, and that ability has only been strengthened over the years. Every time I'm sad, or feeling down she'll sneak her way over to me and climb up onto my chest and snuggle into me. Every so often I wonder if it was a mistake to teach her to climb in on me but then she nuzzles her head into my cheek and I remember why I brought her home in the first place.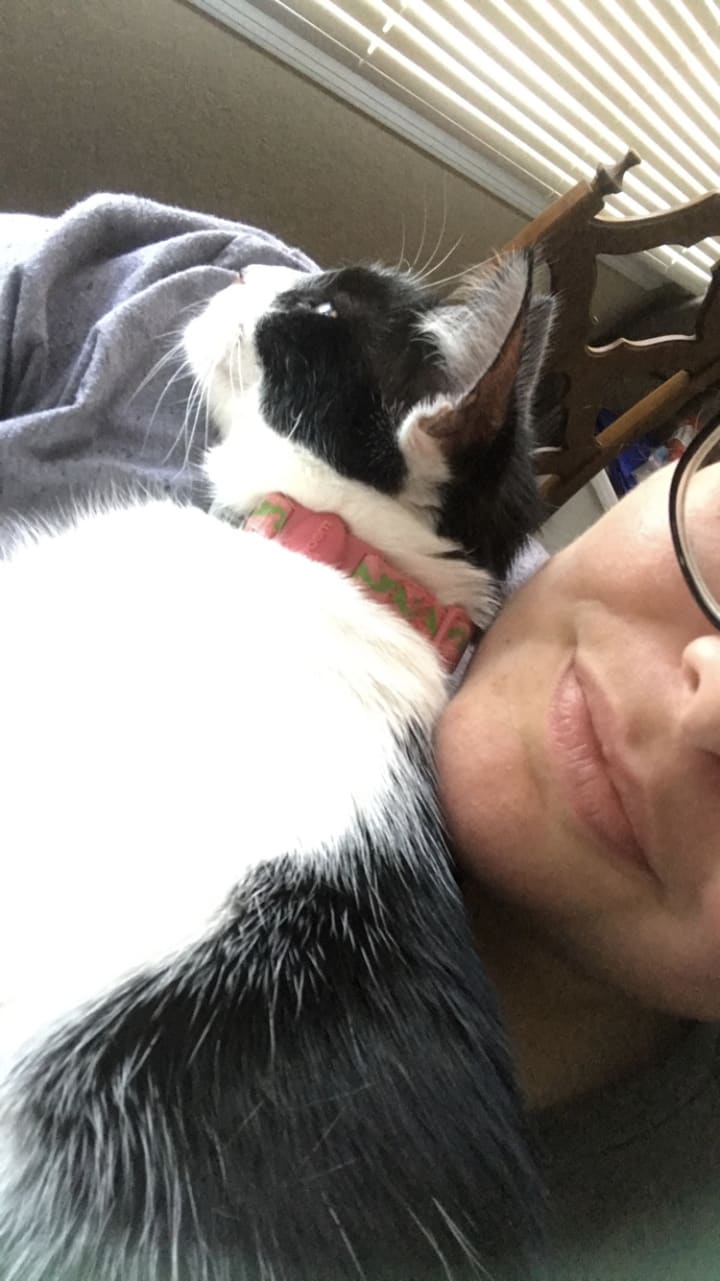 Eventually it was time for me to go back to work, and I felt awful leaving her by herself all day. After a few months together, I began toying with the idea of adopting a second cat so she would always have a companion around. When I first saw Texas (or Maui as I would quickly rename him) I couldn't believe my eyes. He looked exactly like Moana, but fluffier and a few months younger. He was so sweet and docile, just a snuggly ball of fluff with legs. He seemed to be the perfect counterpart to mellow out Moana's rambunctious, and at times anxious nature. After three days of acclimating, I found them snuggling and knew I'd made the right choice. They're inseparable to this day, constantly trying to exist in the same space while they have a whole house of space to work with. Their favorite spot is on the windowsill where they can birdwatch and safely swat at the neighbors cat who constantly sneaks under our fence to taunt my indoor cats with her worldly outlook. If I ever fear that Mau and Mo are longing for a life outside, I simply shake their treat bag and reset the ol' clock on that one. It honestly never fails.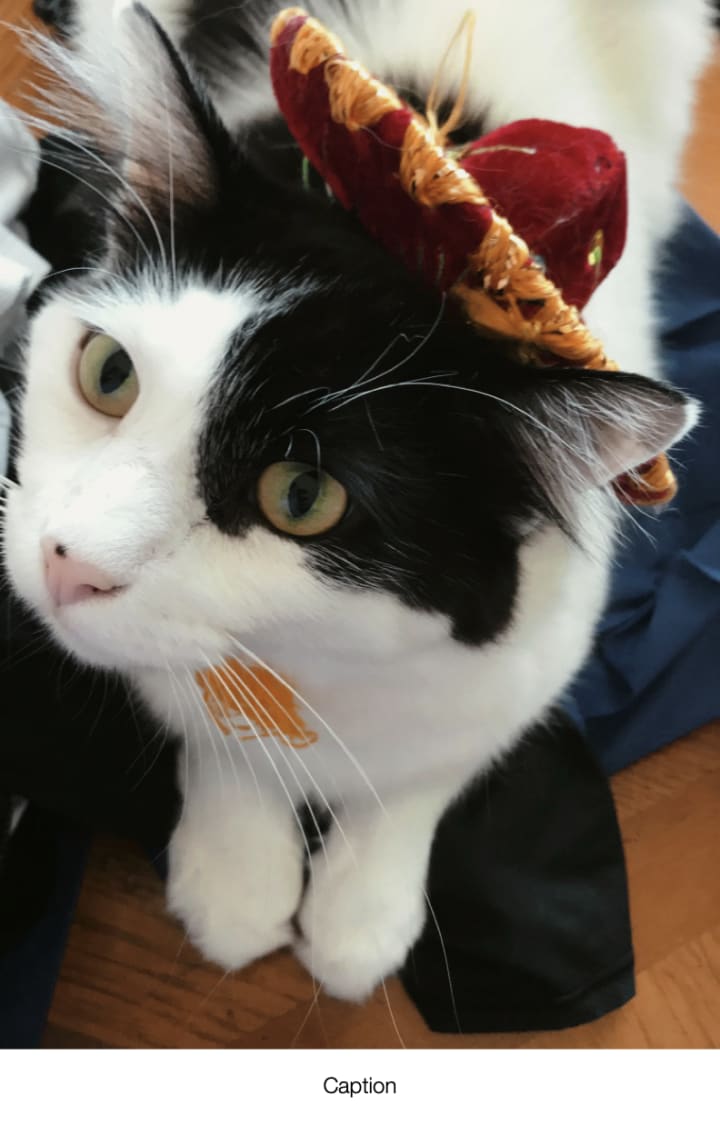 These two cats have seen me through depressive episodes, and anxiety attacks, a messy but very necessary breakup, a job promotion, the beginning of a beautiful, healthy new relationship, a job resignation, a cross country move, an engagement, my wedding, turning the dreaded 3-0, the heart wrenching death of my grandmother, and countless little day to day highs and lows. A simple essay cannot begin to encapsulate the utter joy it is to have these cats in my life, and I could not imagine a life without them in it. Owning a pet is a huge responsibility, and I know my short essay may make it seem as though my decisions to adopt Maui and Moana were snap judgments, but I made sure I would be able to financially, and emotionally care for pets before I took them on, and I highly suggest that everyone does their homework before setting off on the journey of pet parenting. But once that research is done, and you feel equipped to open your home to a rescue animal, do it! It is so incredibly rewarding for all involved.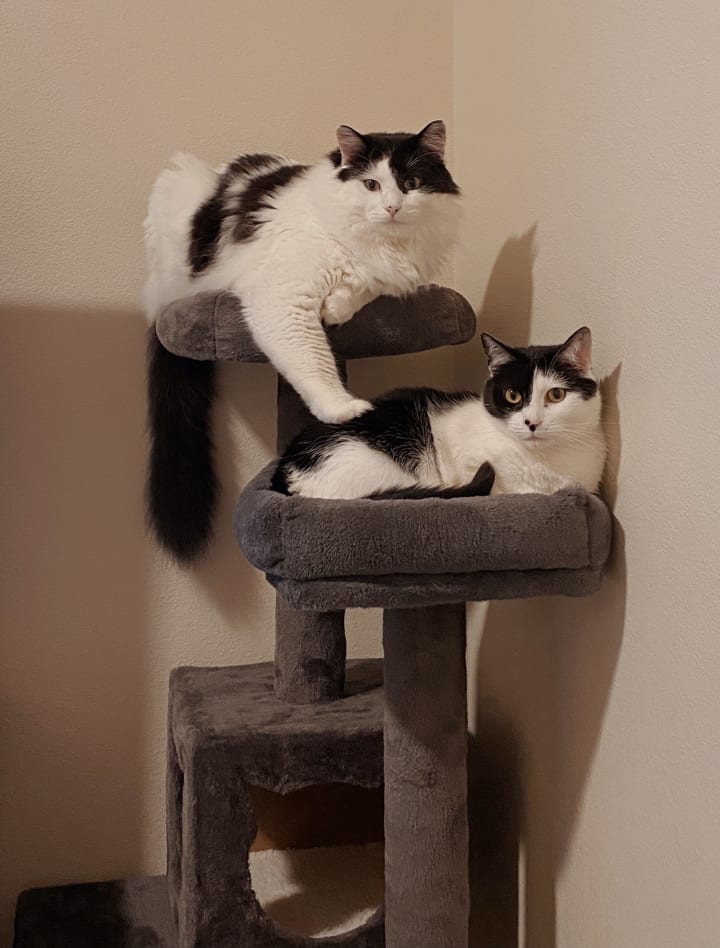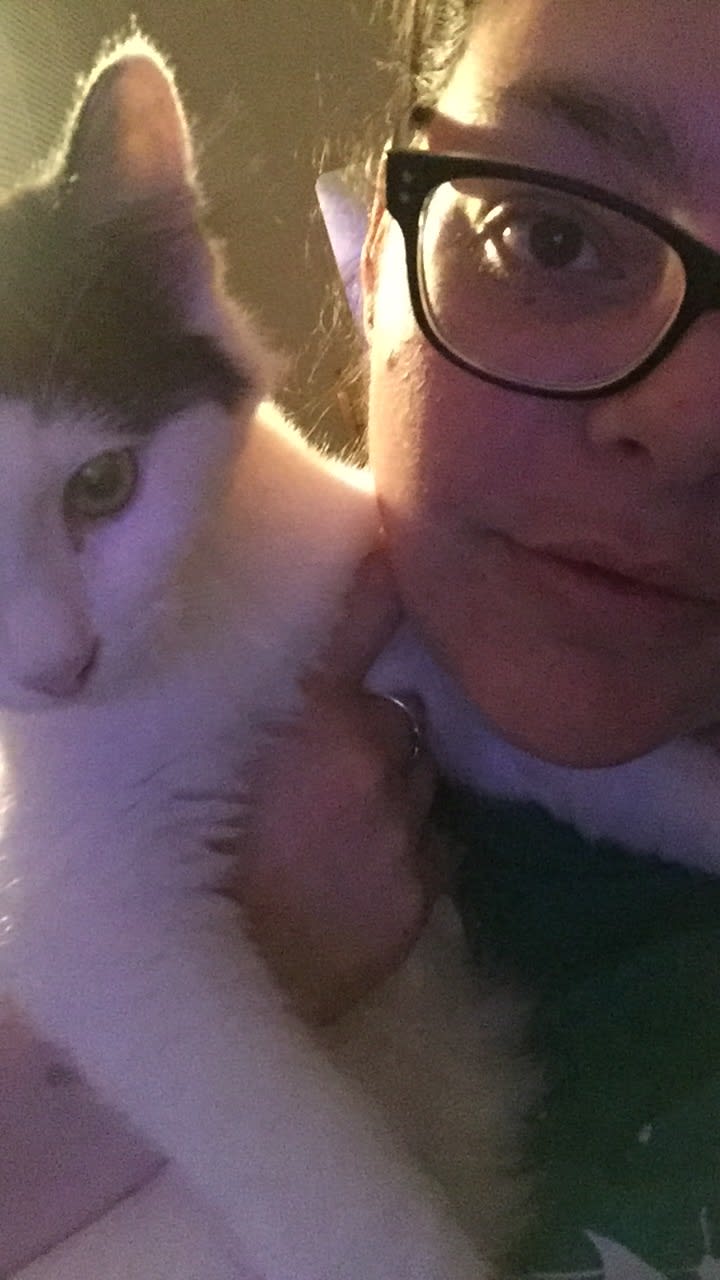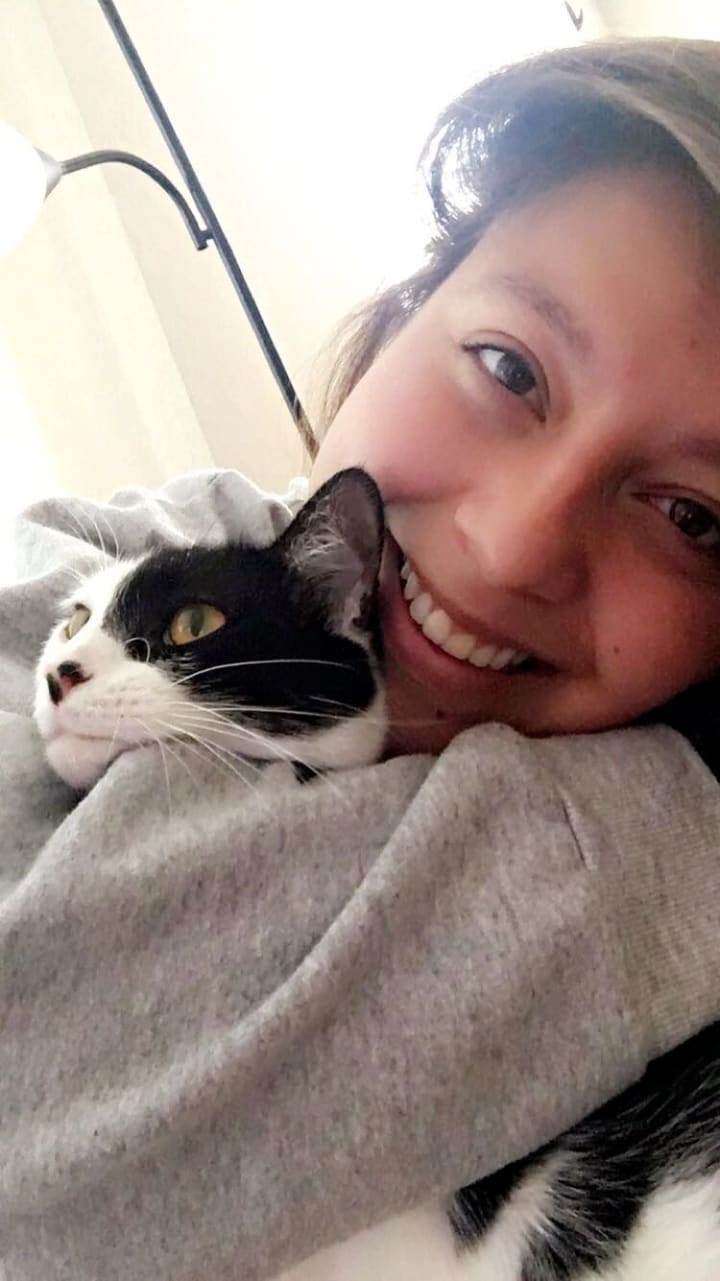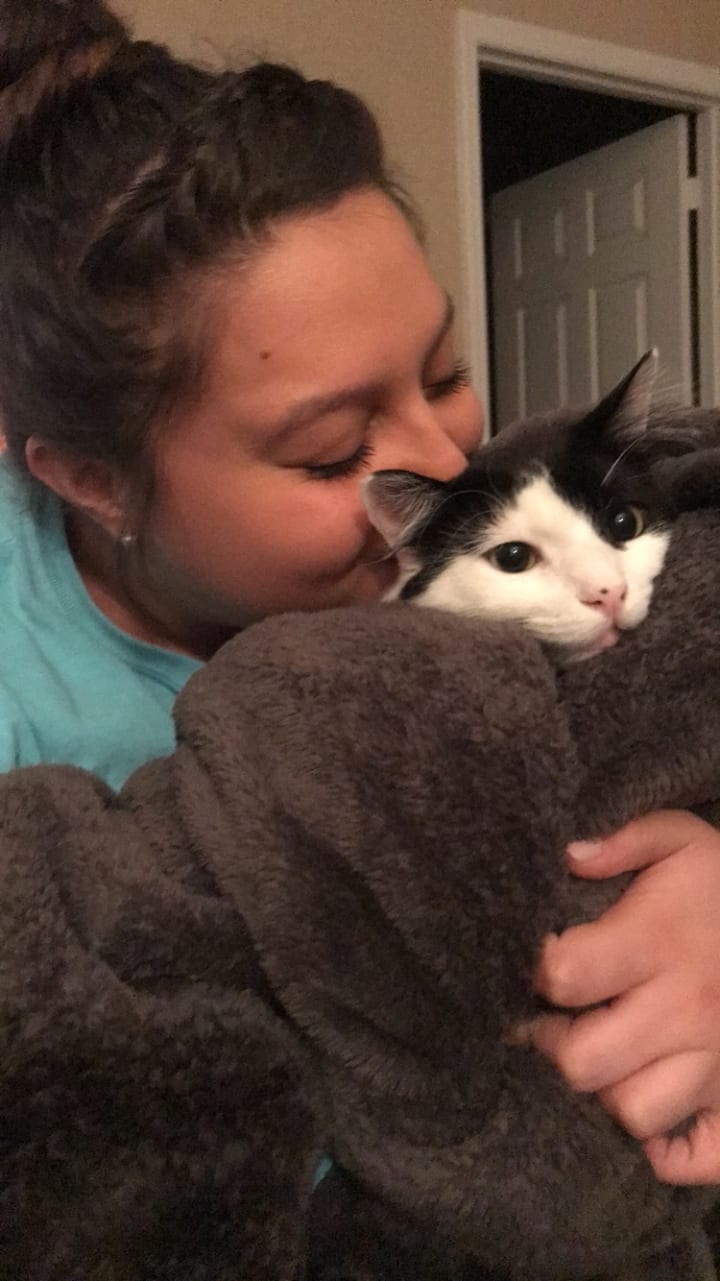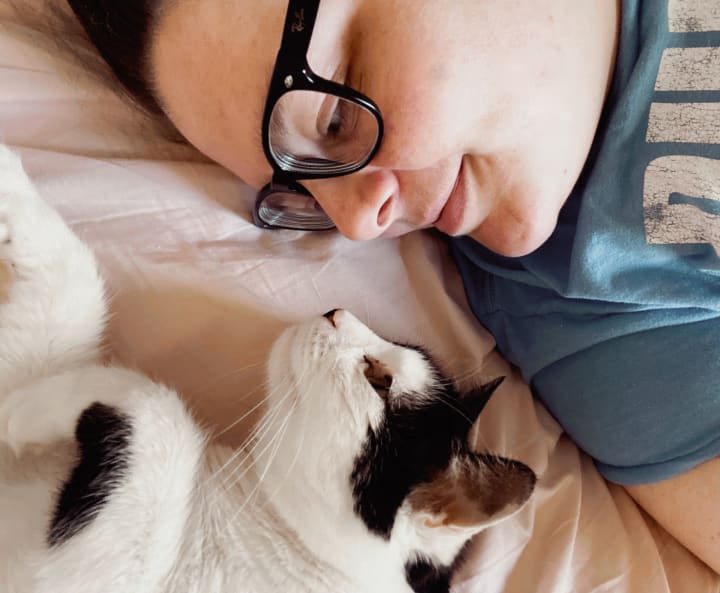 Reader insights
Be the first to share your insights about this piece.
Add your insights