Supported by Ollie
The Ultimate Guide For First-Time Pet Parents
After a long search, fate brought me and my pup together. The moment I held my dog in my arms, and her head rested on my shoulder — I knew she was coming home with me.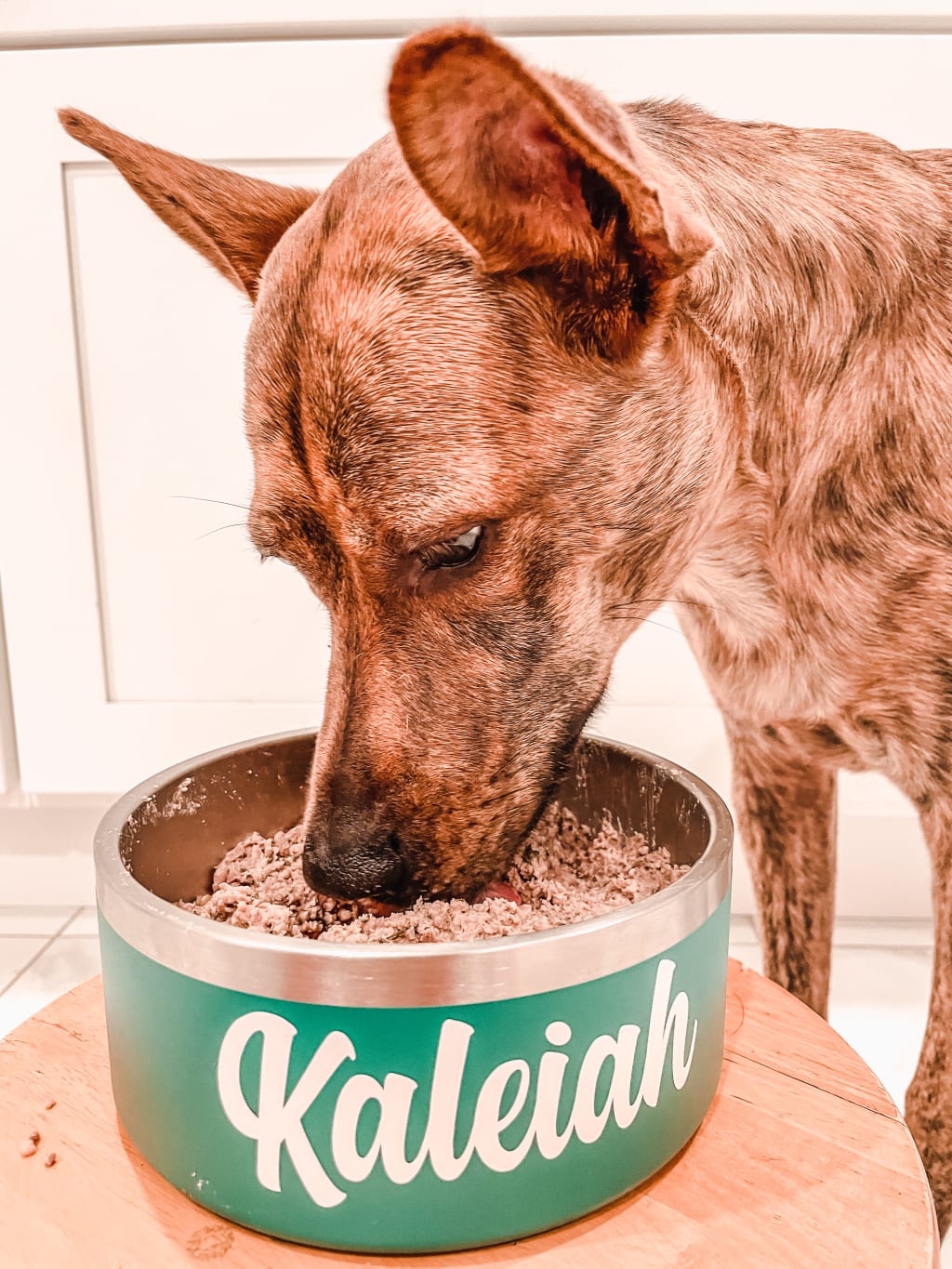 "I'm a dog mom."
That's usually how I introduce myself to new friends and colleagues because it's a good ice-breaker. My pup is my world and even strangers can tell that I'm a proud dog mom.
People typically will ask questions like:
"What kind of dog do you have?"
"What's her name?"
"What kind of breed is she?"
How come no one asks me about the hard questions of being a dog mom? Like: how I take care of her, keep her safe, happy, & healthy; or what type of food I feed her. I'm a long-time dog lover but I never grew up with pets, so making the huge decision to adopt a dog required a lot of thought. Then one day, it seemed like all the stars were aligned: I could save enough money, and I did not have any future travel plans, so I decided it was the perfect time to adopt my very own, first pet.
Preparation
Once I'd made up my mind, it was time for action. I applied to two different rescue organizations and got rejected both times. They were looking for an experienced dog owner who could take care of previously abused and abandoned dogs. Regardless, I started reading and watching video guides on how to be a good pet owner, while preparing my home with all the necessary pet items, hoping that my application would go through. I was absolutely devastated after each rejection. I was almost ready to give up.
Then, like fate, a shelter nearby was adopting out 14 puppies; I waited in line for 2 hours and then they finally let me inside. The moment I held my dog in my arms, and her head rested on my shoulder - I knew she was coming home with me.
After all the happy tears and butterflies, came the nerves. My first thought was: "how do I take care of you?"
I Have The Dog, Now What?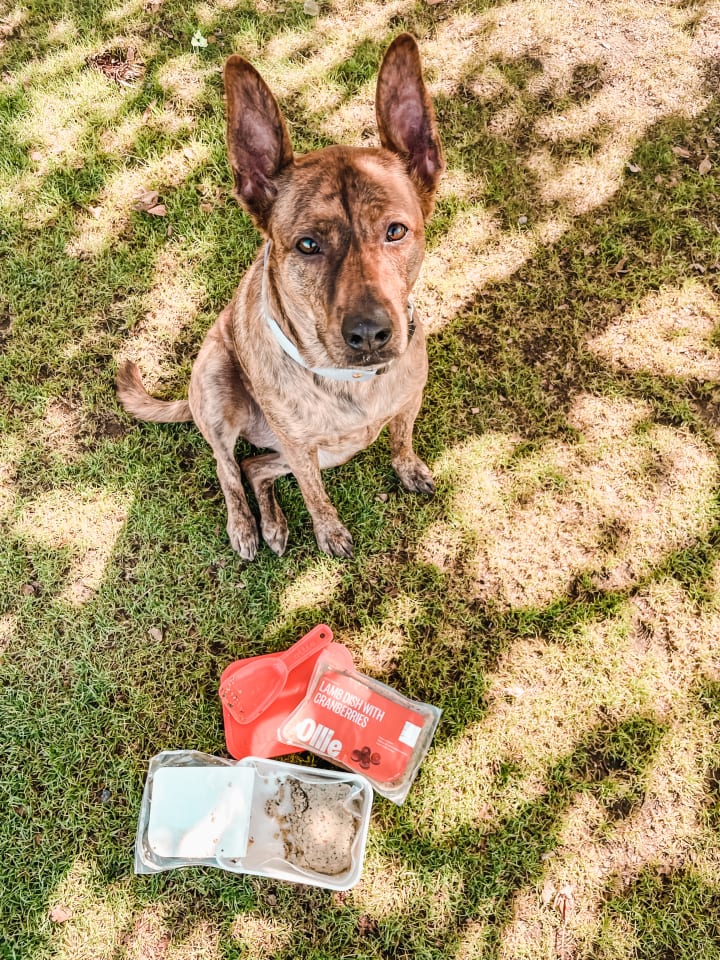 On the second day, I was feeling even more overwhelmed! I had to make sure I bought everything she needed.
Dog Supplies
A comfy bed
Food
Water & food bowls
ID tags
Collar, leash, harness
Toys (Can't forget the toys!)
"Okay, I fed you, gave you water, let you potty outside, and watched you sleep. Now, what are the next steps?" I thought to myself. It's so important to be aware of the patterns imprinted on our dogs when they first come home with us to help our future selves.
Potty-Training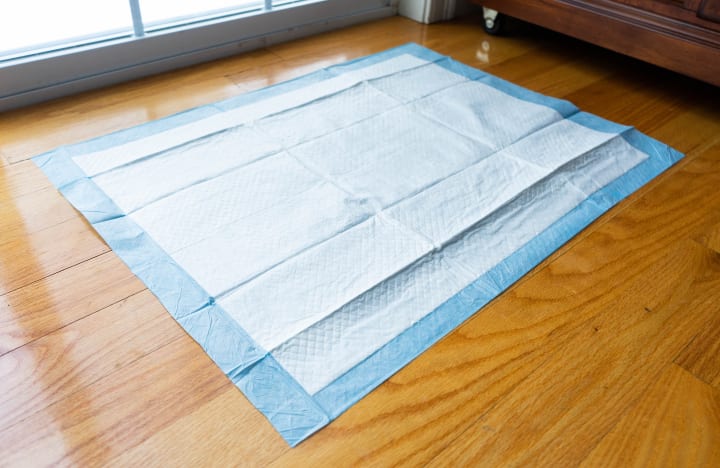 The next day, I started potty training with indoor pads and getting a routine down so there were fewer accidents. Water-control is also important here.
Habit-Training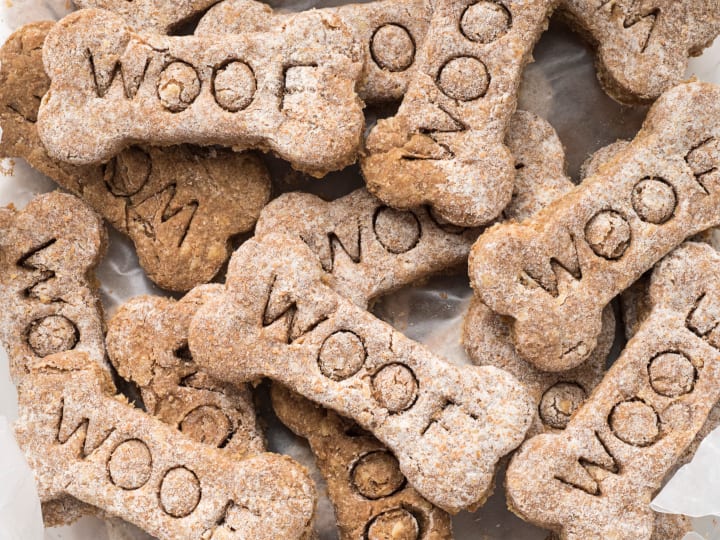 I bought training treats and regular treats for my girl. This way, the training treats were a little smaller and wouldn't hurt her tummy. I also purchased chewy toys so she would feel discouraged to gnaw on my shoes. Crate-training started next which I know is important with your first pet.
Clean-Up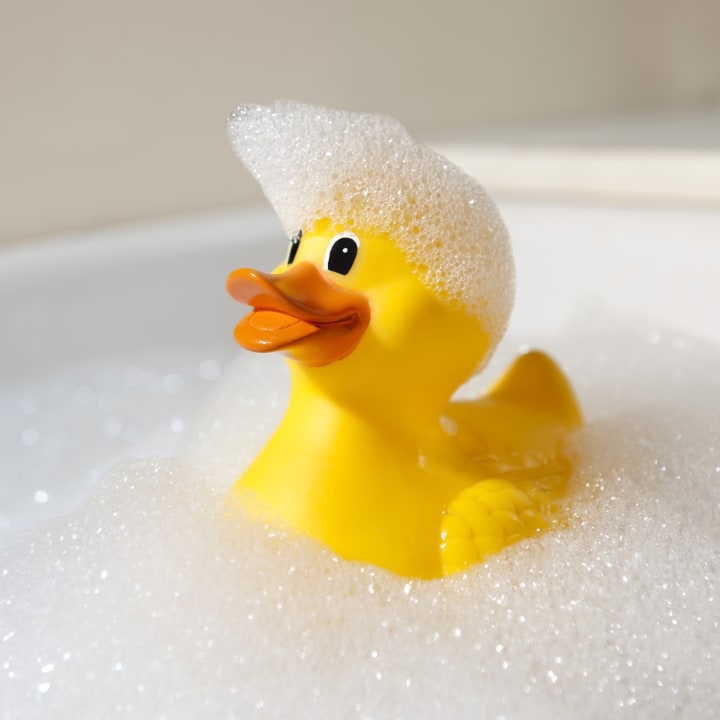 By the end of the week came bath time and getting grooming supplies. Not to mention cleaning up my place again!
Phew. Am I done? Am I a good pet parent yet? After my dog had all of her vaccination shots, I walked her around the neighborhoods, started puppy socialization, and worked on basic obedience training. But no one told me about how important a dog's health and wellness would become.
Diet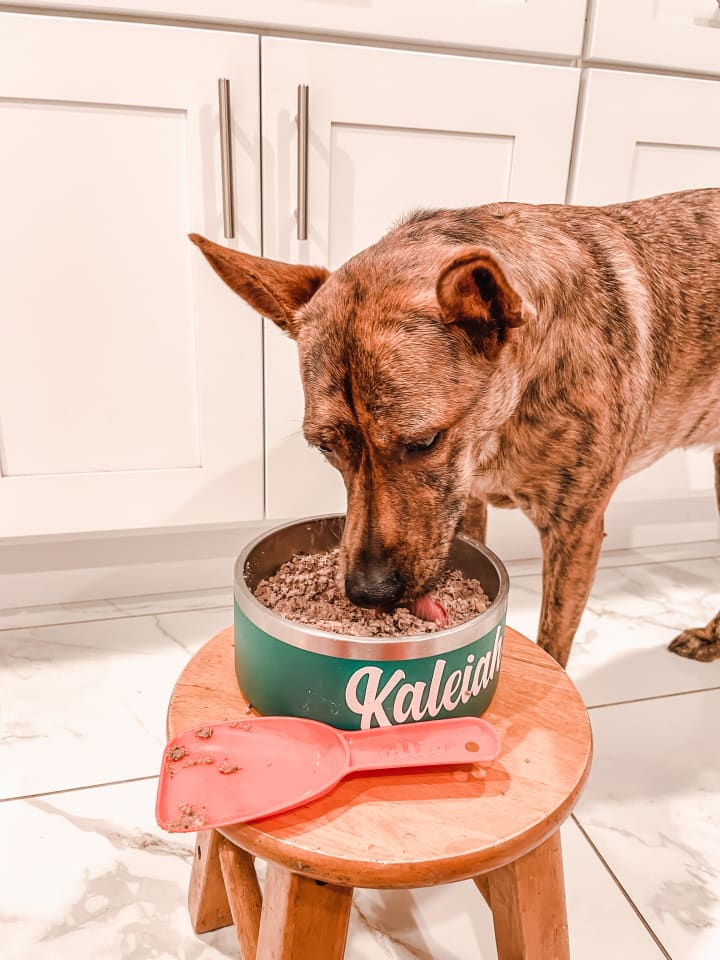 After the first six months of eating kibbles, my dog started becoming a picky eater. She would not want to eat her dog food if I didn't offer additional toppings or treats on top. All of this anxiety started swirling around my head. That was when I started researching dog food options and the differences in nutrition.
After researching kibbles, freeze-dried, air dried, and raw food, I decided on getting a subscription with Ollie. What I love about Ollie is that it is real food. Their recipes do not have any fillers or byproducts, and I can see chunks of the ingredients when preparing the food for my pup, like chunks of carrots, blueberries, and kale. She is currently loving the lamb and chicken recipes. It's extremely reassuring to know that my dog is eating healthy food and she is no longer a picky eater.
Ollie's Impact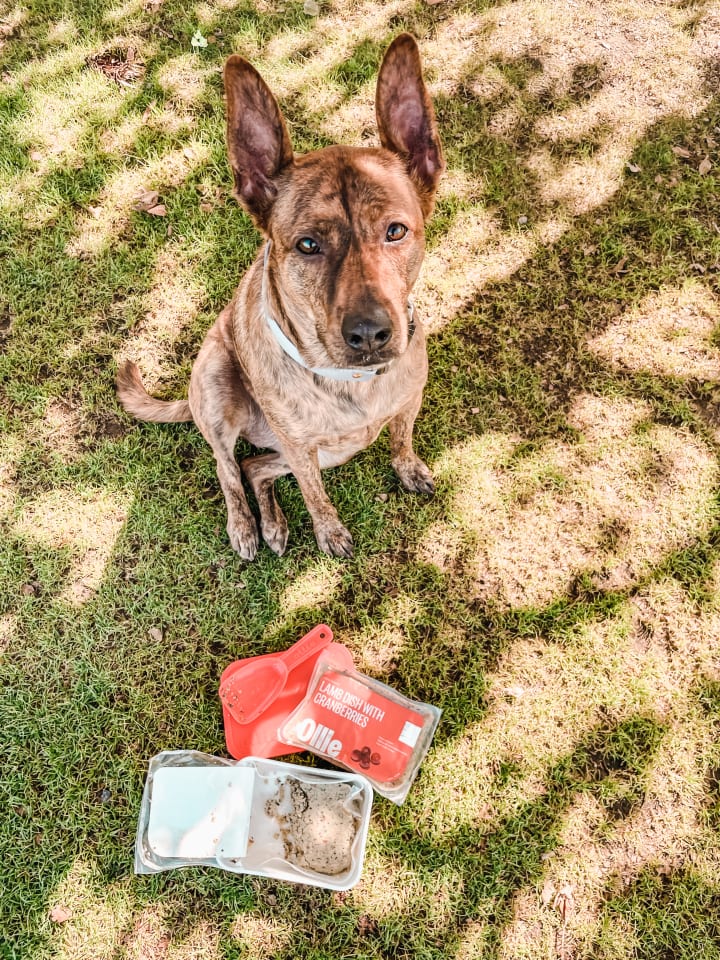 After transitioning to Ollie's dog food, I've noticed the differences in her coat and her poop. Sorry for mentioning poop, but did you think that we're not going to talk about our dog's digestive health? Anyway, after a few weeks of eating Ollie, I've gotten so many compliments about how shiny she is. Her skin is not itchy anymore and she looks leaner and more muscular. After a few days on Ollie, her poops are smaller and do not stink like they used to be when she was eating kibble.
Overall, I'm so happy I have the new food subscription with Ollie. I filled out a couple of questionnaires on the website, and a few days later - I received my starter box, which contained
14 Food packs
A food container
A scooper
A feeding guide
All of which were specifically for my dog. Mealtime is so easy now and it motivates me to continue training with everything else I've learned so far. My dog is so excited about mealtime now that she'll even do a couple of tricks for her food!
Huh? What was your original question? OH - you asked me what my dog's name is.
Her name is Kaleiah. She is a 2-year-old, brindle Shepherd Super Mutt, and she has my heart.
I won't say that becoming a dog mom was the easiest task in the world, but it has absolutely been the most fulfilling, and heartwarming experience ever. What you can take from my guide for first-time pet parents is that research and finding the tools that work for you are key. Using a brand like Ollie helped my dog fully settle and assisted me asking the right questions while making sure she is well-taken care of.
product review
Kaleiah is a 2-year rescued brindle mutt, living in LA. She's an adventurous dog, guiding you through dog friendly hiking trails, camp grounds, dog beaches - to neighborhood explorations and brunch spots.
IG: instagram.com/kaleiahskyy