The Tales of the Tails
Every Rescue Dog has A Story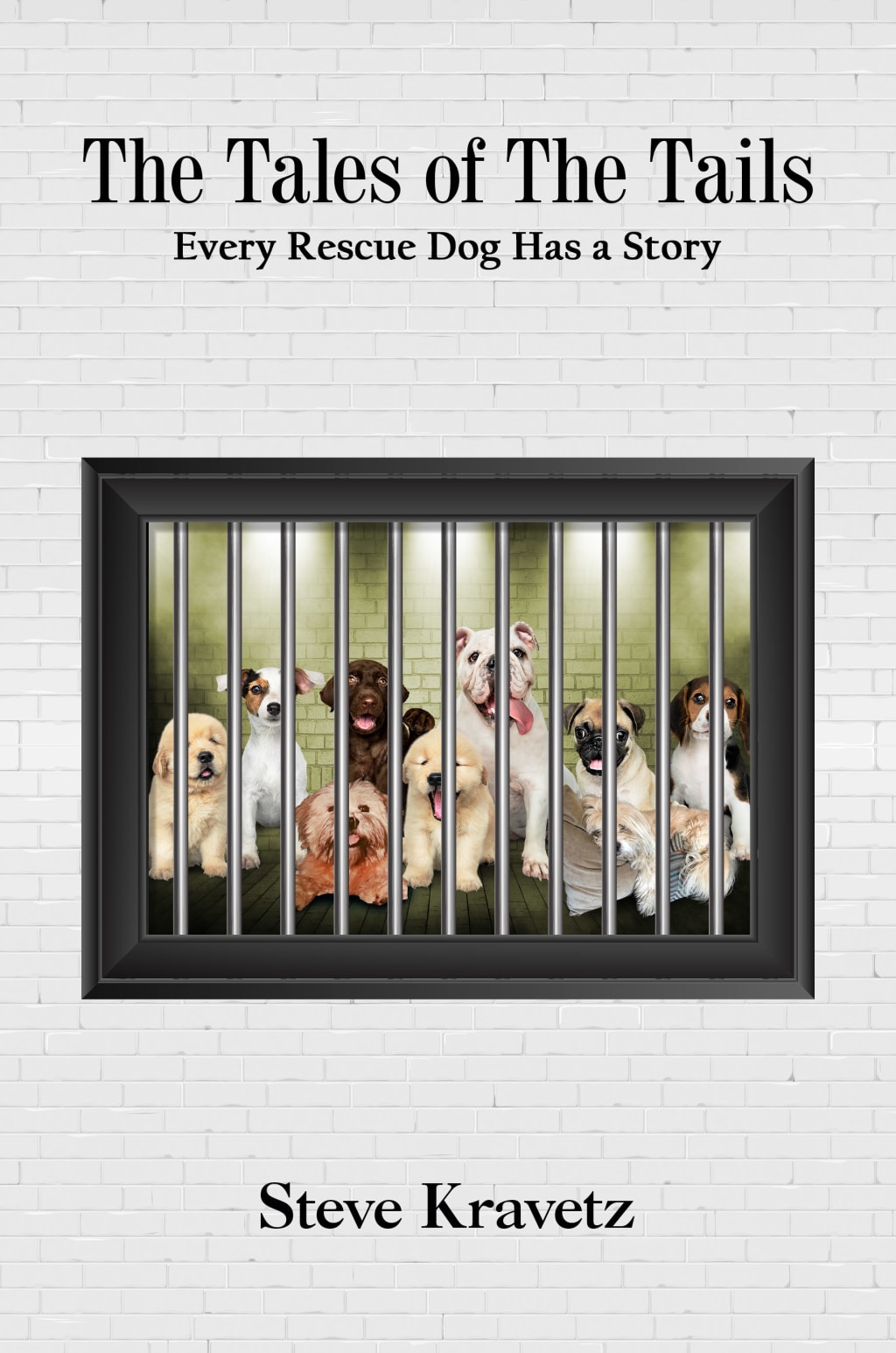 A Chicken for A Dog
My love for animals started late one afternoon while I was at the State Fair of Texas in Dallas Texas in 1953. I was six years old, and my family was enjoying the sights, sounds, different food groups, the rides, and of course, games of chance. Where, anyone, had the opportunity to win a large stuffed animal.
I was trying my luck at flipping nickles on the Midway and as luck would have it I put one in the middle of a plate with out it falling off. My reward was not a big fluffy bear, though as I was expecting, but to all of our surprise it was a live baby chicken, aka Miss Peep.
My dad built a box out of plywood for her and added sawdust for the floor. It was now my job to feed her, change water and the birds poopy sawdust every day. Each week Peep grew as did the smell, but I loved her and dutifully took my job seriously. All went well until very early one morning Miss Peep started crowing. She was a he and his natural behavior was causing problems in our suburbian neighbor hood. We got several calls early that morning from neighbors, not any one too positive except Mr. Phlgar, he wanted to know how much we were charging for a dozen fresh eggs.
My father being a practical man that he was took things into his own hands. That same day upon returning home from school I found my bird, my pet gone. In it's place my dad had traded my chicken for a Boston Bull Terrior puppy. I quickly forgave my dad and quickly for got all about Mr. Peep.
Miss Pug, or Puggy as she was to become known, was to be a very well behaved dog and very easily house broke. She right away became an important part of our family. She taught me responsibilty of taking care of something beside myself. She was a play mate for my younger brother, and always ready to participate in any of our families activites.
She was very protective of me, and one after noon while playing basketball in our driveway a unwanted player joined in and shortly became bossy and agressive. His fatal mistake was trying to get in my face screaming . Before he could take a second step toward me, Puggy jumped up off the ground three feet and took hold of his raised arm. Coming back down with it still in her mouth. The look of terrior on that bully face was priceless, and though my folks paid for him to go to emergency ward in the hospital, nothing else was ever said about it, nor did that guy ever bother me again.
The dog was there when I had the Mumps, the Chicken Pox, or Mono. She was there. Especially after surgery on my eyes or after I had my tonsils removed. She loved to wiggle under the covers with me to snuggle or sleep.
No matter how long I had been gone, like when I went off to college or just out the front door to go the curb and the mail box, When I returned through tat front door, I got the royal Pug happy treatment. Happy tail wagging, some whining, and always a bounce in her step folowing me around the house.
She was our offical greeter to all those who crossed our threshold for over twenty one years before she finally crossed the Rambow Bridge. She was my first dog but certainly not the last.
Read the whole book for many more stories.. At Amazon books and Authorstevekravetz.com
Percentage of each book sold will go back to Dog rescues. If you have a favorite let me know at webb site.
adoption
About the author
I am a 70 plus year old, award winning oral story teller from Rockwall Texas. My first novel took me 34 years to write, published in 2017.Since then I have published two books in 2020. Check out for more info. Authorstevekravetz.com
Reader insights
Be the first to share your insights about this piece.
Add your insights