The Street Cat That Saved My Life
the story of a lost human who found a reason to love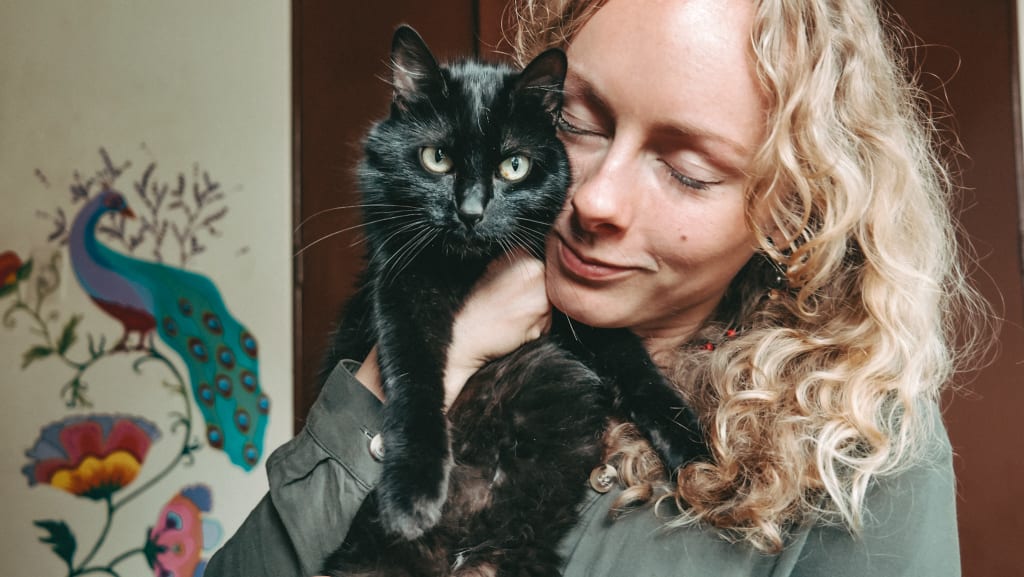 I didn't grow up with a sister like most people, I grew up with a cat. She accompanied me for 21 years of my life until she died. I was lost. I travelled the world and moved to Colombia all by myself. I never thought I will find someone (in that case "somecat") again, I care so much about and that is so much more than just a pet - but then came Agata. 
The Magical Creature
Have you ever heard of "Felinos"? Magical creatures from another planet in the shape of humans but with cat-like features. They are intelligent beyond our understanding and have many abilities we as humans can only dream about. They say there are many Felinos amongst us, most of them accompany us as our well-known house cats. 
In ancient Egypt, cats have been worshipped and adored as gods, in indigenous tribes, the jaguar and tiger are sacred guardians of the territories, in Asia cat spirits protect humans and nourish spiritual growth. And this spark of the spirit is carried by every single cat, as they are masters of astral travelling and guardians of spaces. 
I guess our house needed a guardian because a very magical cat came into my life 2 years ago. We named her Agata - ancient greek Ἀγάθη for "good" or "kind". And since then she is like an angel accompanying me every day. She even appears in dreams and visions, always taking care of and protecting me, like I protected her 2 years ago.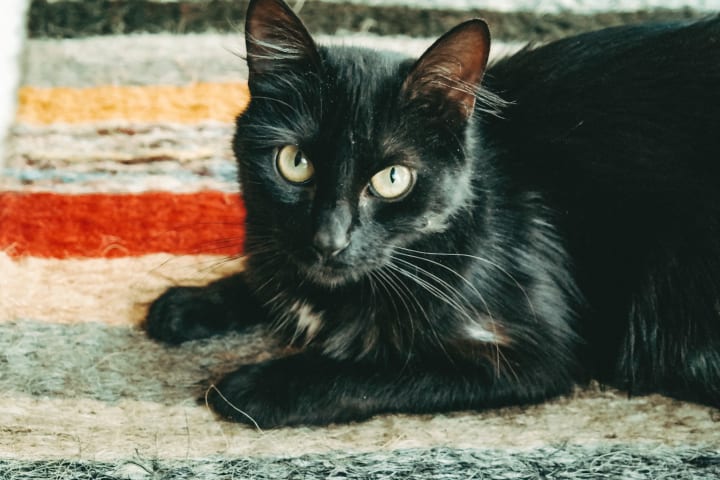 The Unexpected Meeting
It was a normal day, or so I thought. We were preparing a music event that was going to take place in our cultural house in Bogota, Colombia. I have been helping in a non-profit organisation called "El Canto de la Madre Tierra" (Spanish for "the chant of mother earth") since I arrived in Latin America, organizing charity events and workshops around indigenous culture and local tradition. I was taking care of the buffet that day when I realized I was missing some ingredients. 
I asked my friend to accompany me to the corner shop two blocks away. We were chatting happily when I started to hear someone crying. It was a terrifying noise that reached the deepest part of my soul. Then I saw her for the first time. Crouched in a street corner was a little ball of black fur, two green eyes looking at us with fear. Slowly, we approached the little cat which was shaking heavily. 
Her cry made my heart ache and I wanted nothing more than to help this lost being. 
When we came closer, I realized that she was skinny to the bones and bleeding from her mouth. We didn't think twice and asked the burger shop next door for a box where we gently carried her to the veterinarian. From that point on I stayed with her, until this day. I paid for her surgery and searched for her owner, but (thanks to god) no one appeared.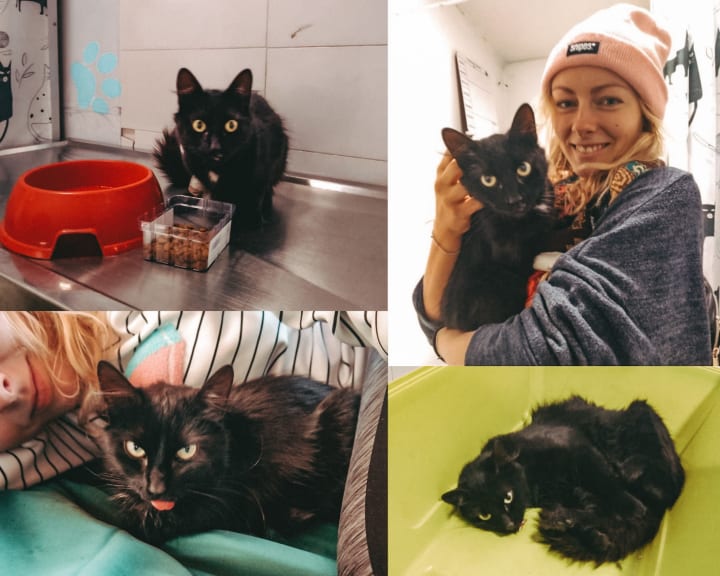 I knew what I had to do next. I called my friend I was working with and asked him to come to the veterinarian. I received him with a skinny black cat in my arms which was missing one tooth. When he looked her into the eyes he had no other chance than to say yes. So Agata became our cat, our friend, our guardian.
The Process of Trusting
The next months were a difficult but beautiful journey where Agata taught me the skills of patience, compassion and devotion. I honestly don't know what happened to her, all I know is that she was terrified of humans. Day by day I managed to come closer to her and win her trust, while I was feeding her liquid food and crafting her paper mice. 
I have never seen a cat so scared of everything, it took her 2 months to even go down the stair of our house and explore the first floor. Until this day, this creates unease in my stomach, leaving me to feel a bit sick. How can any human being be so cruel as to hurt an innocent creature? My mind will never have the capacity to understand this. But one thing I know: 
By taking care of someone else, you learn how to take care of yourself. 
The innocence of animals is a gift that has been given to humanity. They have the capacity to teach us unconditional love, which only beings with a pure heart can feel. Every day when Agata comes to greet me in the morning with a happy "meow", I feel pure joy in my heart.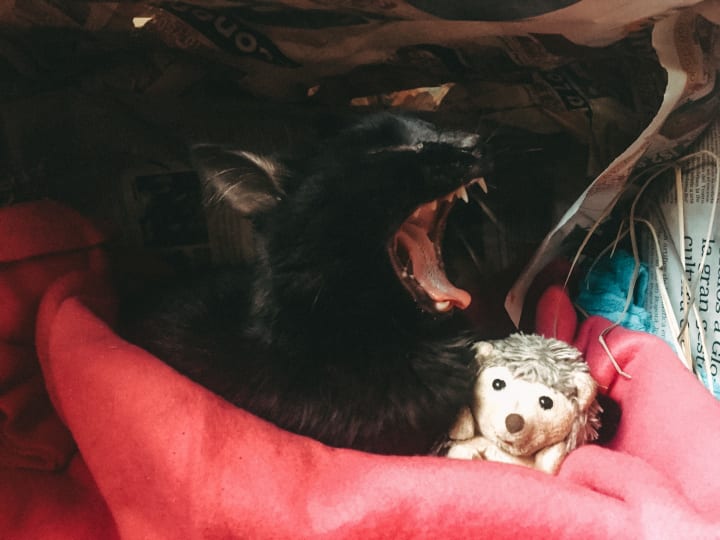 The Cat Family
I thank god every day that she came into my life. And since then 2 more street cats joined the family - Pepina, which we adopted when she had babies and no one wanted to take care of her, and Mapurito, who appeared one day in front of our door as a little frightened kitty with no home (and he is now Agata's boyfriend). 
Now, the three are inseparable, taking care of each other as family. And feeling this gratefulness of animals is one of the most beautiful sensations in this world. My 3 musketeers (how I like to call them) are teaching me so much, every single day.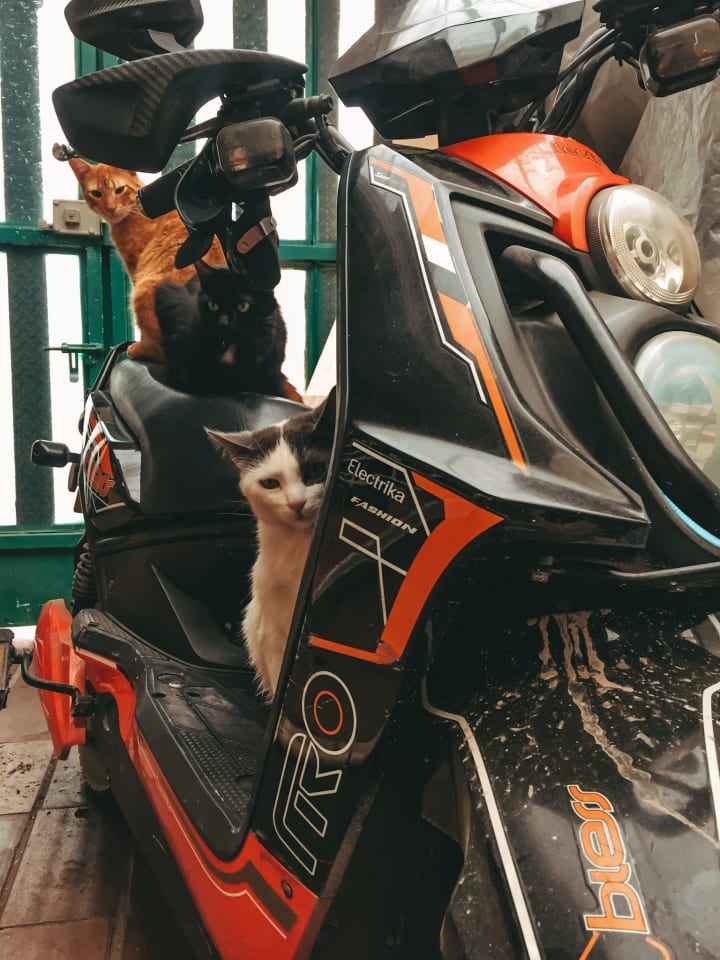 After Agata, we started to engage more in the local animal community and connected with different shelters. We created a program called "Agata" to help street animals in Bogota to find a home and support kind humans who take it on themselves to help them. There are thousands of lost animals in the streets of Bogota and each and everyone deserves to be rescued, appreciated and loved. 
I truly wish for you, if it didn't happen to you yet, that one day an angel will appear in your life, to accompany your path, to bring you joy and to teach you how to love. 
Thank you, Agata.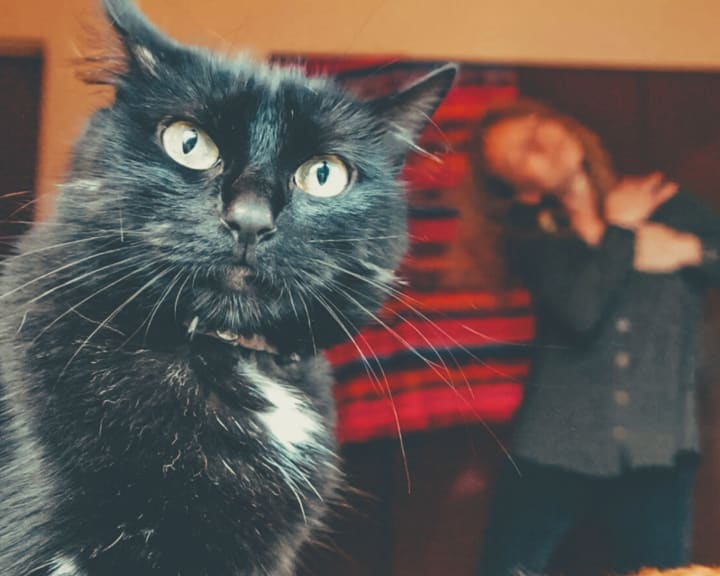 About the Creator
◈ Soul Writer, Body Mover, Food Lover ◈
I believe life writes the best stories.
www.blusandia.net
IG @blusandia_souldancer
Reader insights
Be the first to share your insights about this piece.
Add your insights