The Stray
Over a million stray dogs and cats populate the Greek Islands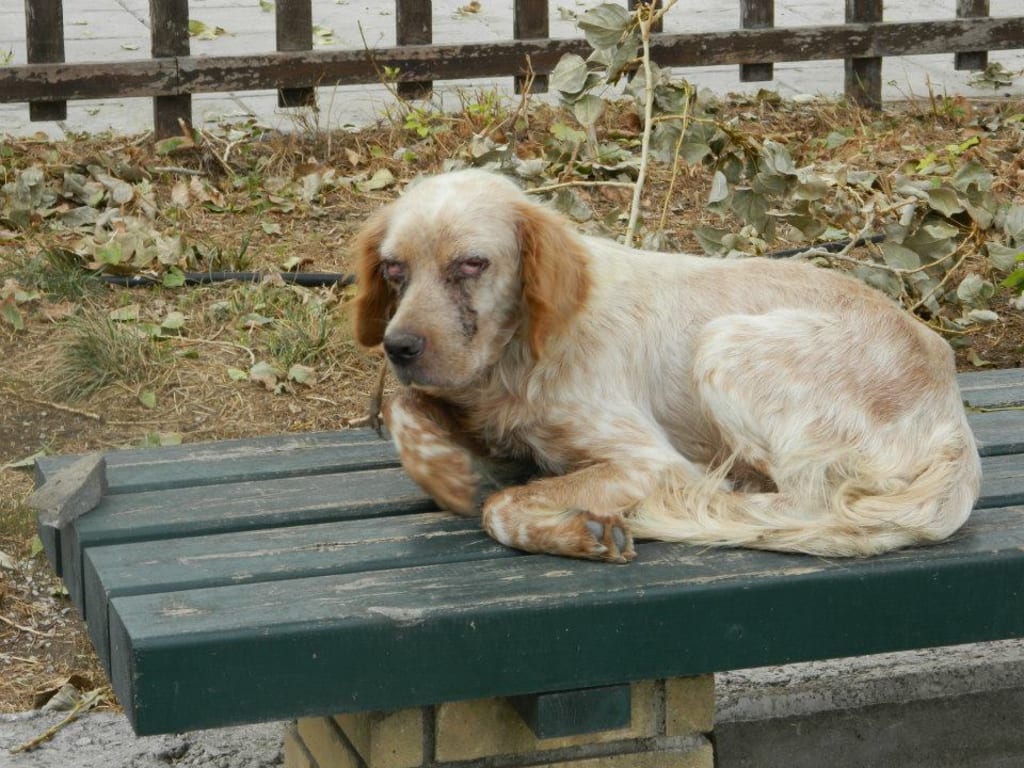 Photo by Denise Shelton
This picture I took on a trip to Greece is one I come back to again and again. It haunts me. I took it in Mytilene, the capital city on the Greek island of Lesbos.
I didn't have to do anything special to catch the shot. My husband and I were on our way back to our cruise ship at the end of a long day of sightseeing when I spotted this dog on a bench.
I used a fairly basic digital camera on the auto setting. The dog didn't move the whole time I was taking the photograph. He looked sick, tired, and hopeless. We saw a lot of stray dogs and cats on the island.
This dog is one of the many strays who roam Lesbos, sick, hungry, and alone. The stray dogs and cats on the Greek Islands are repellant to some tourists, while the animal lovers among them find the situation heartbreaking. Here are some comments from TripAdvisor:
"After returning from a holiday in Halkidiki in the last few weeks my sister has sworn never to visit Greece again due to packs of stray dogs."--Alastair B.
"Last year I visited Crete, and whilst the island was gorgeous, I was a little put off returning due to the number of stray dogs. I stayed near Chania, and the amount of stray dogs was really disconcerting. They were roaming the beaches and streets, and wandering in and out of restaurants."--tashbird2018
"I just spent two weeks in Greece and the last few days were on Santorini with time spent in Oia. I was really saddened to see the number of stray cats and dogs all over Greece but particularly in Oia and Kamari on Santarini."--lovingtotravel23
I photographed five dogs on my visit to Mytilene and wrote a poem about them. Here it is:
The Stray Dogs of Mytilene
We disembarked at Mytilene
The waterfront displayed its charms
Fishing boats bobbed brightly
Fresh fish al fresco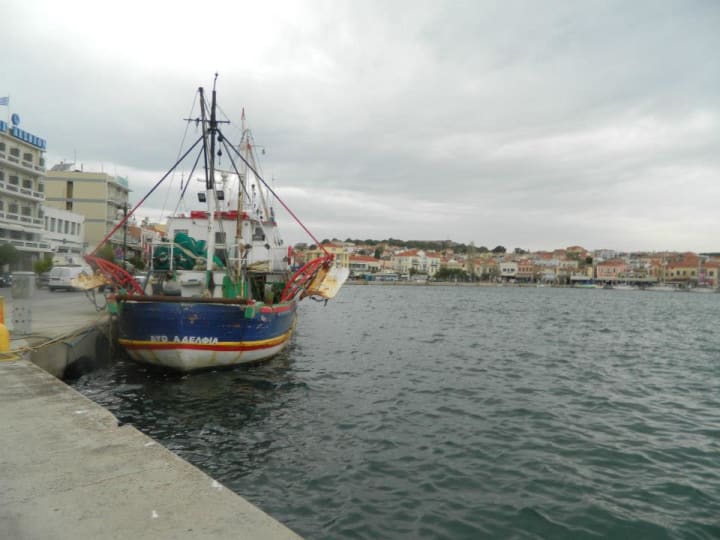 As we made our way down ancient streets
One by one they came
A frisky fellow greeted us, clean and cared for
His people strolled nearby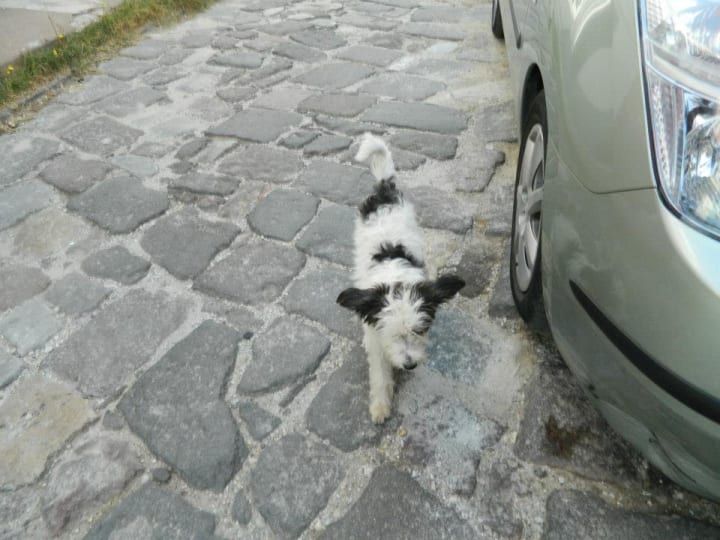 The next one was alone
A broken collar hanging by a thread
Head unbowed he kept his distance
Cautiously wagging his tail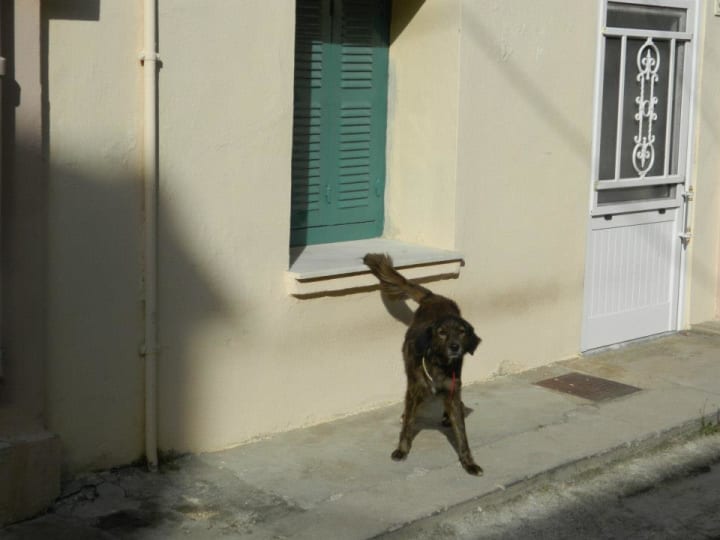 The next paused in the doorway
Of a shop, a man passed by
Looking for trouble
A collar means nothing now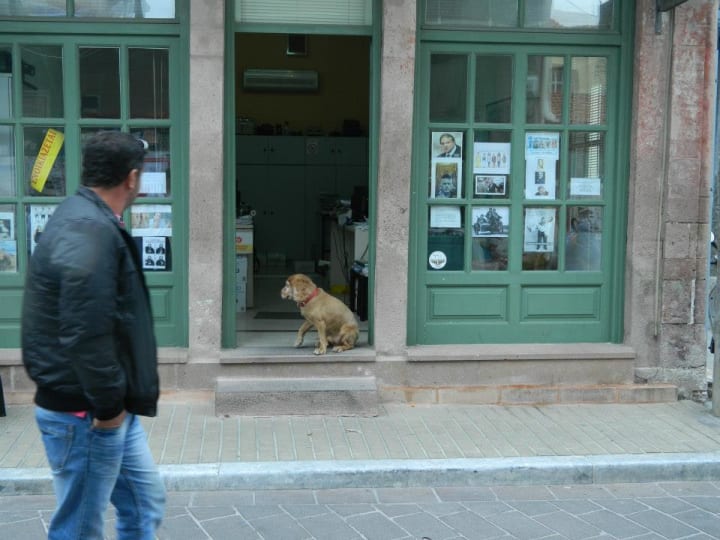 The sleeping dog lay on a fragment
Of antiquated ruin
Dreaming of a handout
Expecting nothing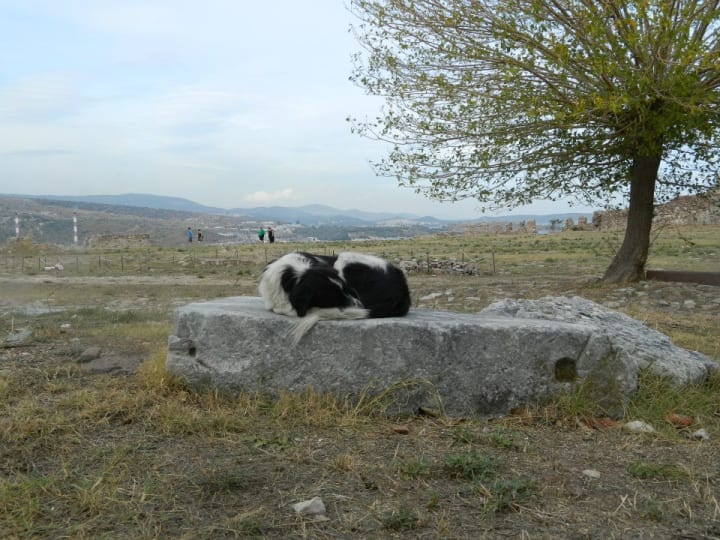 Was there ever a picture of misery as this?
A dog unwanted and aware
Help is not coming
Resigned to this bench
Weeping rusty tears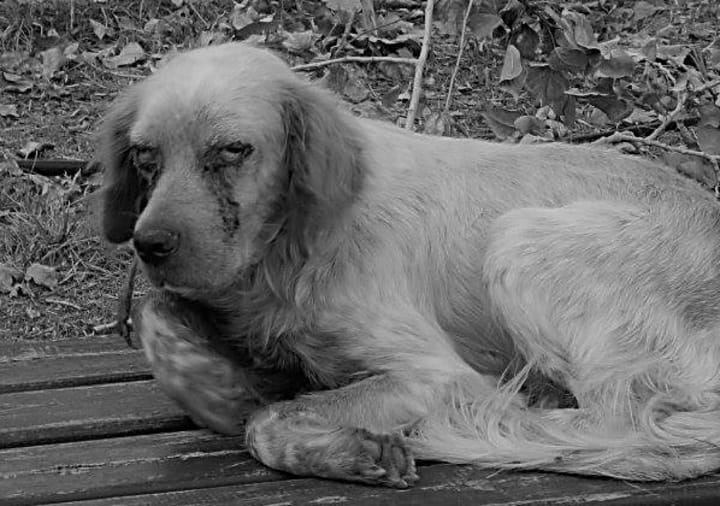 Between 2010 and 2016, Greece's economy collapsed. Joblessness skyrocketed and many people who could no longer afford to take care of their pets abandoned them.
Things were beginning to improve when COVID threw the country once again into recession. The strays have become a pest to restaurants, business owners, and tourists. According to the OIPA, both stray and owned dogs and cats are poisoned on a daily basis on the Greek Islands.
You can help the stray dogs and cats of Mytilene and elsewhere by making a contribution to an animal welfare charity. These organizations are helping to reduce the stray population on the Greek Islands through adoptions, spaying, and neutering. They provide food and shelter and protection for animals in need.
KIVOTOS Mytilene animal welfare society
International Organization for Animal Protection
Hopefully, through the efforts of concerned people and organizations like these, abandoned stray dogs and cats and their feral offspring can find shelter and assistance.
"The greatness of a nation and its moral progress can be judged by the way its animals are treated."

― Mahatma Gandhi

Denise Shelton
Denise Shelton writes on a variety of topics and in several different genres. Frequent subjects include history, politics, and opinion. She gleefully writes poetry The New Yorker wouldn't dare publish.
See all posts by Denise Shelton →