The Odyssey of Otis
The Odyssey of Otis will continue...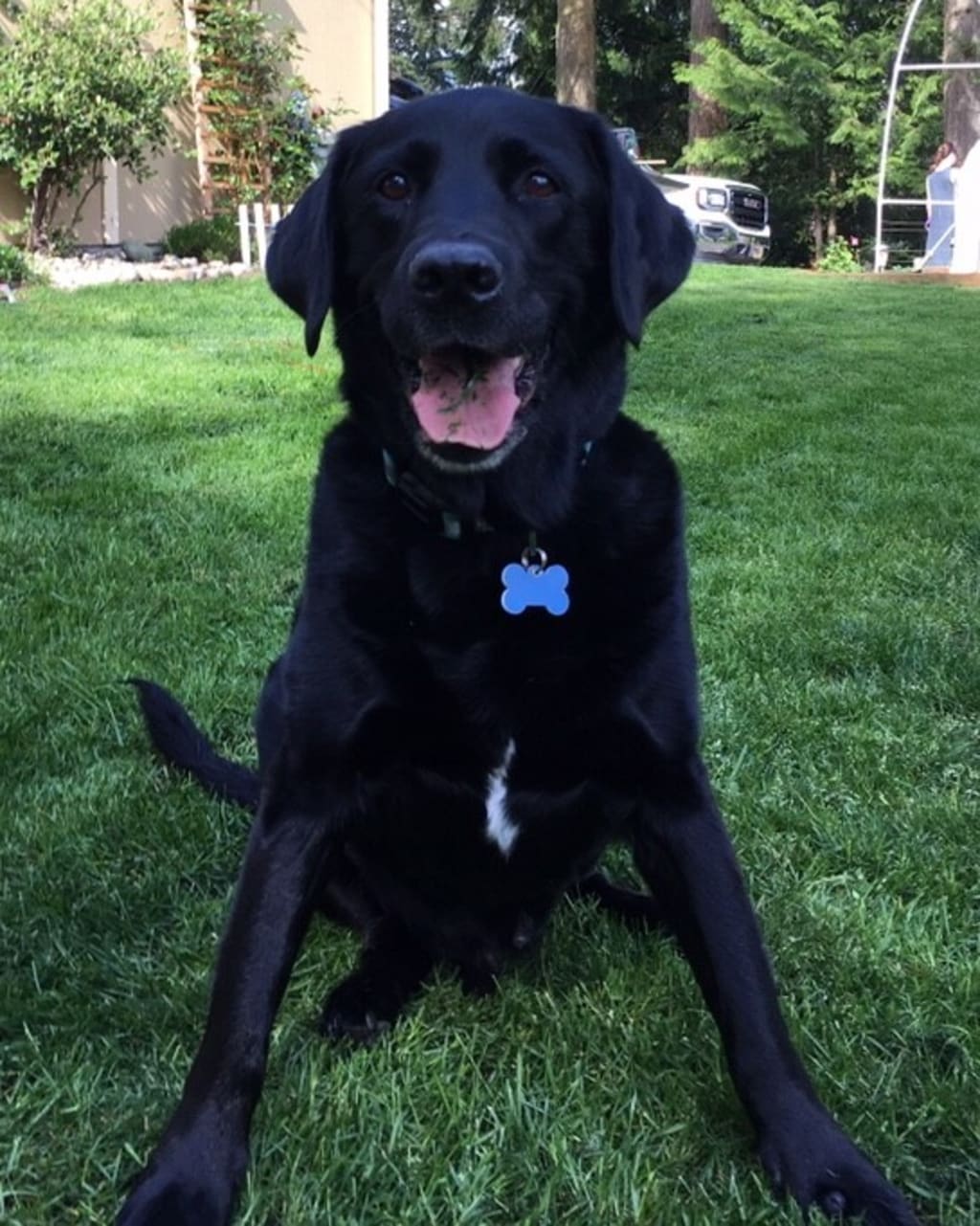 Otis - 6 years old
Dark, cold, and comfortable. That's how it was when my brother and I were sitting on the couch on September 17, 2016. Our parents were out. It was a good night to sit down and enjoy an old 90's scary movie, which, besides the fact that the special effects were "slightly" off, was comical, even though it may have been intended to be serious and frightening.
Soon enough, right when the movie had reached its high-point, there was a large, heart-stopping slam. My brother, having just turned 15, and I, having been 13, were shaken up. We immediately looked at each other, eyes wide, and hearts pumping. As I can not speak for my brother at the time, I assume he was thinking as illogically as I was. Such as, the sound was too loud to be a bird hitting the window or anything of that sort, it must have been someone running into the door, or a stone. Large rocks and little stones can be easily sought out throughout our yard.
As he had shot up, I figured out my next move, which was to lock the doors. I went and locked all of the doors in the house, shut the windows, and turned my phone on mute. As we were each rushing to figure out the problem, I grabbed the phone, calling 911. When I had pressed call, there was banging on the three back windows in our backyard. Our two small dogs both growled and whimpered at the sounds. My brother took the phone from me as I grabbed another to call my parents, who were about a half hour from home.
After the police came, a bit of light came of this whole ordeal as the two officers and I heard an older officer say in a meek voice "kitty," at our youngest kitten. I continued to explain the situation and eventually, they cleared the area of any disturbance and left. About 10 minutes later, our parents had come home and figured we had needed a bigger guard dog. All night, we looked at dogs, all places around our house and far, just to find the right fit.
The very first dog I came across was a black lab named Otis. He looked of no help to our situation, even though he was cute. It was difficult to see in the picture, but he was nearly completely bald. We had looked for another hour before deciding, from going back and researching him, that he had a thyroid problem that could be fixed with medicine.
We woke up early that chilly Sunday morning to go look at the dogs. Before it even opened we were waiting, and sure enough, Otis was barking at us the entire time. We had taken a glance at the other dogs there, but none of them were good fits because they were on hold for someone else, or they were just not good with other animals. We brought him into the "testing" room and we realized how greasy what hair he did have was, and how lumpy his tumors were.
Even with these complications, he was a sweet, loving, protective dog, and we played with him while the paperwork was being finished. He was so in need of help that he only cost $45. Through the car ride home and for the next few months, he worked to get used to our other pets and the new setting. Needless to say, he worked it out rather quickly and loved us, with the way he acted to the way he walked, you can see how thankful he is.
Now, 2 years later, he is a strange dog with interesting fears. One of the fears he has is reflections. You heard it, reflections, as in the ones on the wall. Otis barks all day and night at them, and to this day we are not sure if he is scared or excited to see them. The list continues every day as we discover our lab has an odd relationship with fire, reflections, cats, hamsters, the watering hose, and most adorable of all, bubbles.
We continue to build our relationships with Otis. He loves walks and toys; in fact, he gets possessive of his toys if you want to play with him. Our newest list of "Things Otis Does" is protecting the family. If us kids are messing around, playing soccer, or fake hitting each other, he barks and stands between us or pushes us aside to stop us. The Odyssey of Otis will continue, as we embark on more journeys with our adventurous family.
dog
About the author
Reader insights
Be the first to share your insights about this piece.
Add your insights