The Modern Influencer
A story for cat lovers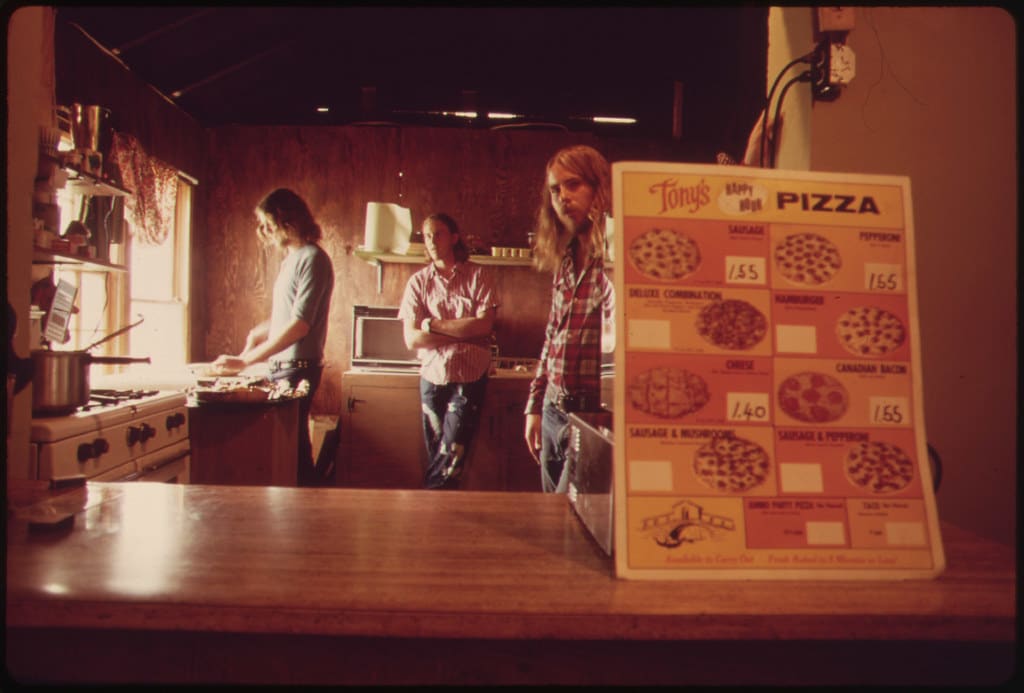 Hey Tony, I'm gonna take a break, I'll be out back," I said.
"I gave you a break yesterday," Tony responded. My boss, Tony, has quite a charming personality, one that grows on you.
My name is Nate and I work for Tony at his pizzeria. It's not the greatest job in the world, but it helps pay the bills. Actually, it is the only job I could get when I finished high school.
Tony is a good guy, he has always looked out for me. My uncle and he were best friends. They even signed up to go to the military together. Eventually, Tony finished his service, came home and got himself a Pizzeria. My uncle instead continued to serve our country for many years until he passed away not too long ago.
My parents divorced a few years ago during my sophomore year of high school. Ever since then Tony has taken me under his wing. I have learned a lot about life from him and his tattoos. I was ready for high school health just from his ink before I even reached puberty.
As I stepped outside and walked to the back the alley for my break, I took out a large meatball with parmesan cheese sprinkled on top for my friend Max. In case you were wondering, Max is a cat. He is a young fellow like myself with very little family to keep him company. Actually the only company he keeps are the fleas on his back. Even so, I enjoy the few minutes I get to vent to him about not being able to live my dreams.
"Times up for me Max, same time, same place, tomorrow," I said.
With a quick jolt I was back in the kitchen getting ready to make the best pepperoni pizzas in town.
"Hey look fellas it's our old pal Nate," said a familiar voice. It was Jackson and the rest of the gang from school.
"Hey Jack, good to see you, how can I help you?"
"Well Nate," Jackson replied, "make me a plain pie, extra crispy. And make it quick, we need to be on our way," he added.
"We start college next week, how about you?" Jackson asked.
"Umm, yeah soon," I replied.
But we both knew it was a lie.
"Yeah soon, I see," said Jackson.
And with that he dropped a ten on the counter and took his pie.
"Hey kid, don't life get you down," said Tony. "Maybe one day you will be as famous as me and then maybe you'll get yourself a shop just like mine."
"Yeah Tony, one day I'll be something great," I whispered under my breathe. I looked at the clock and counted that there were a few more hours left before the shop closed.
As it got late in the evening, there were very little orders made. Eventually, we started our cleaning ritual.
First we counted how much dough was left over and then Tony proceeded to make new dough for the next day.
Afterwards, the new dough was then divided up and kneaded before it went into pans and then into the fridge.
Then all that was left was an hour's worth of cleaning up: washing, sweeping, mopping, drying, wiping and so on.
Tony would leave a few minutes early and I would close up shop. As I pulled the gates down over the entrance of the shop, I saw Max come back for seconds. This was unusual because he would only meet me in the alleyway for food on my breaks. Once the last lock was placed to hold the gate closed, I was done. I only had a few blocks to walk home, but after a long day on my feet, it always felt like a 5k walk.
This night however, I had some company. Max would not scram. He instead followed me all the way to the side entrance of my basement apartment. I couldn't bring him inside because he was filled with fleas. Luckily for Max the landlord had given me access to the detached garage for storage and that is where I let Max sleep for the night.
As I got ready for bed, I was going through my social media feeds. It's wasn't too long before I decided I had enough of seeing old friends and classmates posting about their new adventures and getting ready for college.
I added a new post, it was a picture I took earlier of Max and I walking home after work.
The next morning I had woken up early with the thought of "What am I going to do with that cat?"
I felt bad for him, and I also felt like he deserved better than living on the streets.
I called Tony and told him about the cat and my intentions. He said, "Kid take care of your friend, I have seen how that cat listens to you about your bullshit." And with that I knew I had to take him to a vet first thing in the morning.
When we got to the vet, I had to wait about an hour before we were seen since I didn't have an appointment.
"Dr. Yang will now see you," said the vet tech.
By the time we got done Max had received a full spa treatment, X-ray, shots and meds.
When it came time for the bill, Dr. Yang said, "Nate, your Uncle Tony took care of it, he also told me to keep you waiting a few hours."
That Tony is something else, something good.
As I got back to my apartment I made arrangements for Max. He took over my couch. I posted a new picture of Max. The caption read, "My new roommate." After I posted the picture I noticed my post from the night before got a hundred likes and within a few seconds the roommate post got about a dozen likes. That is when it hit me, Max had a following on social media that was growing by the day.
Several weeks after the first vet visit, Max's popularity had grown by the hundreds and I couldn't stop posting new adventures. Eventually we started traveling together. Our journey together has brought us both happiness and lasting memories. Now months later we are getting sponsored by different brands. Turns out I am a full-time social media influencer and a part-time pizza maker.
The End