The Dog knew
When you think you have no one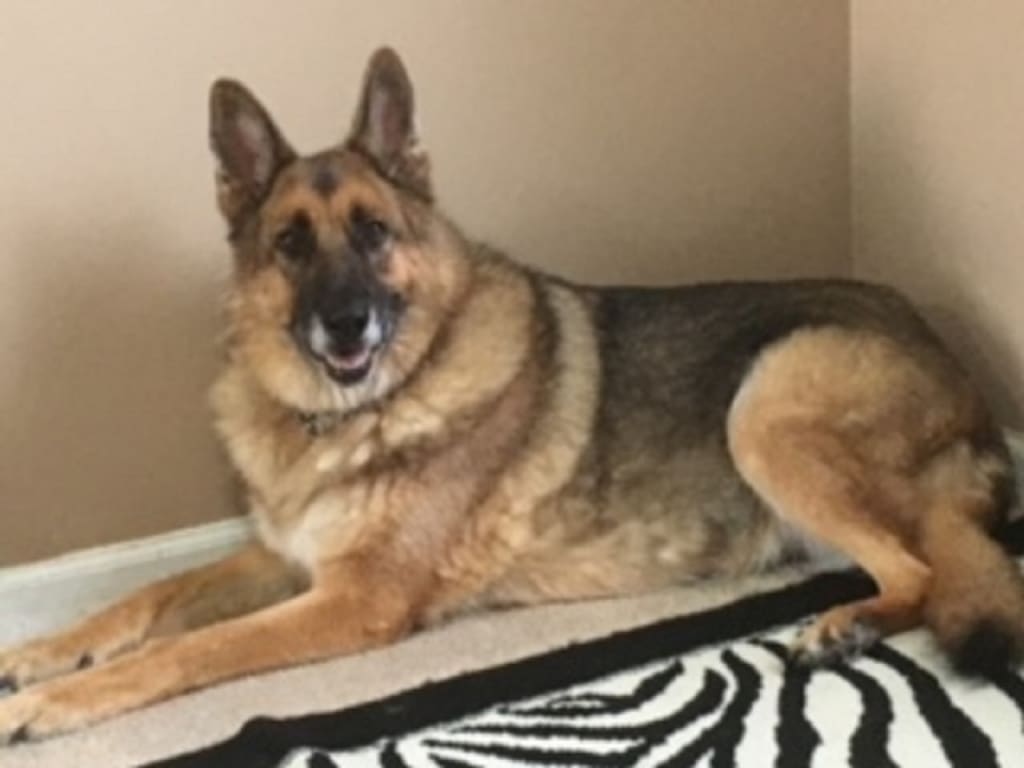 Gabriel
It wasn't always dogs in my life. I remember a dog when I was little but when I was six, he was removed from the family. I don't remember the reason, but I think he was rehomed to a family with a farm. It would be ten years before my love of dogs would be found again.
My older brother was training to be a police officer. Some how he came across a dog that was in training for the police, but because of a hip problem couldn't pass the physical portion of the training. My brother adopted that dog, a german shepherd, a very intelligent dog and became a close friend to me. I would take Shadow for walks, play ball with him or just chill with him in the back yard. That shepherd even guided my nephew away from a busy road without being told. Yeah, Shadow, that began my love of the german shepherd.
The next dog my brother had was also a shepherd, and also became a good friend of mine. My brother had moved away and after a few years I went to their house to visit. That dog came running to me with his ball when he heard my voice. I was told he didn't play ball any more because of his age, but he wanted to play with me. Wow, that made me feel special.
My first date with my wife depended on if her dogs liked me or not. Guess I gave that away since I already told you she was my wife now. She had an Austrian shepherd Doberman mix and a husky shepherd mix.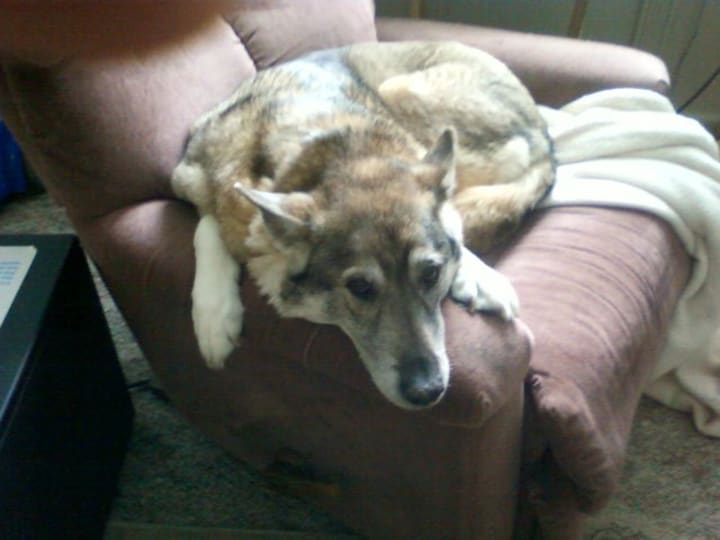 I was unaware of the promise she had made to the dogs. A promise stating that if they didn't like me then she wouldn't go out with me. I went to pick her up and met the dogs. We played for about a half hour before we left. Yeah, the dogs liked me. It didn't take long for me to adopt those two and I became part of their family.
Since I never really had my own puppy my wife decided that we were going to get us a german shepherd pup. We went to look at a litter of pups and this one comes out and unties my shoe. My Katie found me. She was too young to go home with us that day, but when we went back to get her she ran out to greet us, ran back to the remaining pups, barked a couple of times and then came running back to us. I had almost 14 years with that girl, the best little girl ever.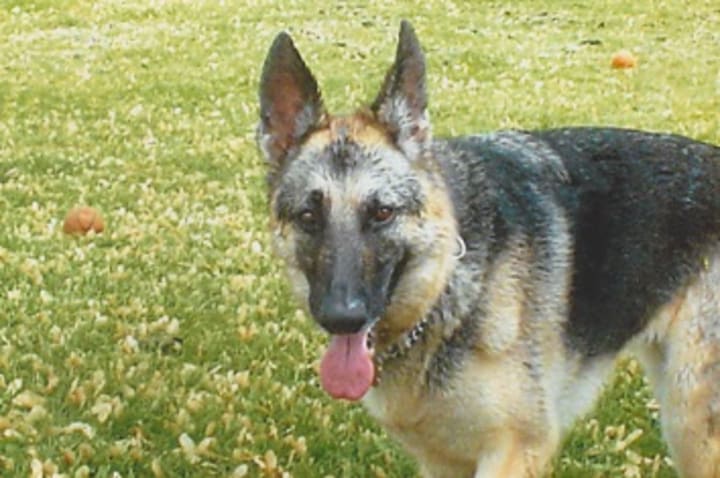 We have added to our pack and have lost some due to age. Currently we have the Big Guy, Gabriel, a 130-pound shepherd going on 10 years old this year. Ramona, another shepherd that will be turning seven this year and then the new love of our lives, Merry. A black and white husky.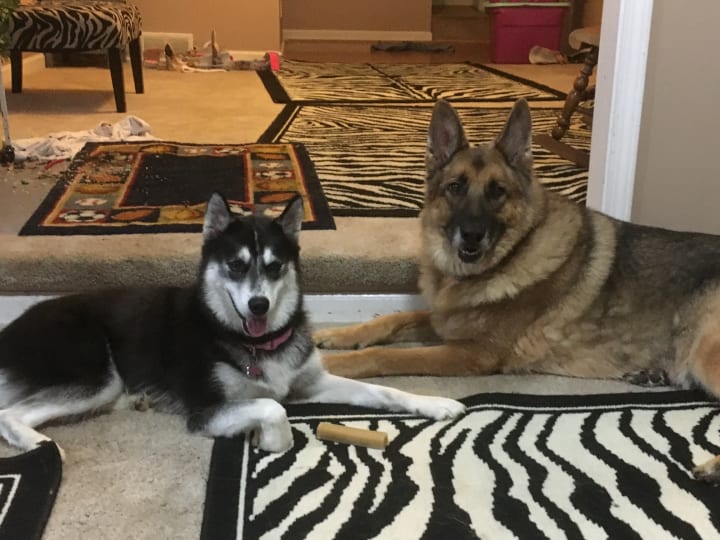 Merry was attacked by another dog when she was a couple months old. It resulted in her having blunt force brain trauma. Merry is also blind. At the time of the injuries it was very doubtful that Merry would last the week. My wife did not want to give up on Merry and the vet gave us some medication that would help with the pain she was having along with the seizures. Two days had passed, and she wasn't eating. I was trying to prepare myself to prepare my wife of the decision that we had to make. I laid down next to Merry and began talking to her. She started to lick my hand. I decided to get some food in my hand and she started to eat out of my had. That's when I decided that we would give Merry a little more time. Merry will be three this coming August. She is still blind but her big brother Gabe helps her a lot. She does have an occasional seizure but thankfully they seem to be few and far and in-between. Her husky antics make us laugh and giggle and she seem to have nothing but love for everyone she meets.
No, dogs haven't been in my life entirely. It was my brother's german shepherd that got me loving that breed. Over the years my dogs have been my loyal friend, companion, my go to when I need to talk to someone that would understand and not question my actions. A dog, who knew, could change your whole life for the better.