The Cost of Canine Diabetes
Do you know how much it costs to care for a diabetic dog?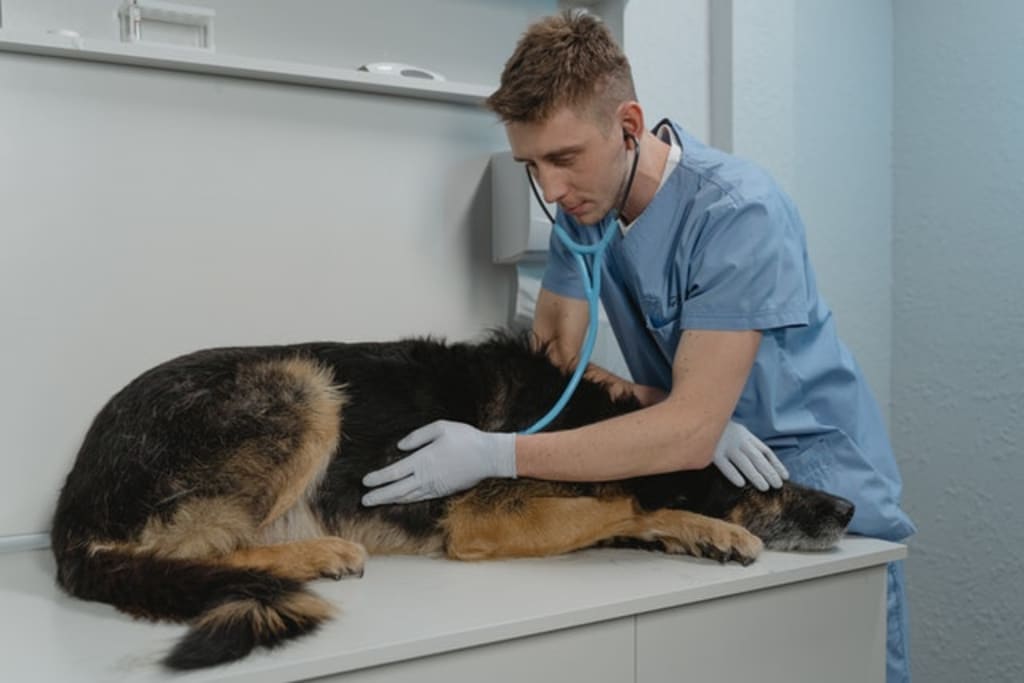 Image: Tima Miroshnichenko Via Pexels
When I found out that my dog Tia had diabetes mellitus, I was ashamed at how quickly I began to worry about money. I have pet insurance, of course, but the fact that she was considered a senior pooch meant this had a 20% co-pay along with the excess payment. Thanks to her dental surgery last year, I had next to no savings and maxed-out credit cards (pro pup parent tip - most insurance plans do NOT cover dental work of any kind - start saving early, because dental work is expensive and gum disease is the single most common issue amongst elderly dogs and cats). Could I afford her care, I wondered. Not just immediately, but long term?
In a frenzy I googled:
"How much does it cost to care for a dog with diabetes?"
"How much to care for a diabetic dog (UK)?"
And every other keyword I could think of, only to realise that there is very little information about the cost of canine diabetic care in the UK.
I was lucky that I had an insurance plan with a provider that allowed direct claims. Here's what the first two months looked like:
APRIL 5th: Blood tests, £160 - we didn't get the insurance involved at this point, but were later refunded £40 because the vet retroactively added this claim and a round of antibiotics initially prescribed for a UTI (which of course was not a UTI at all) for £82 to the first one we made.
APRIL 7th: Blood re-run, FREE - if your pets' blood is damaged in transit or something outwith your or the vets' control interferes with the results they may offer to re-test them for free.
After these tests, we found out she had diabetes and involved the insurance. Our vet charged a single direct claim fee of £41 (this may vary from vet to vet) and the insurance excess which was £99.
APRIL 8th: Initial glucose curve + Insulin, £413.58 - my 20% co-pay including exceptions and a month's supply of insulin was £159.
APRIL 15th: Glucose curve, £273.86 - 20% co-pay with any exceptions £54.77
April 29th: Glucose curve + Insulin, £352.41 - 20% co-pay plus exemptions £217.50
This one is where we ran into trouble because despite having an insurance plan with Animal Friends that has a limit of £4,000 they then cut funding stating that they implement a limit of £1,000 per condition (as well as not covering ongoing health issues after the first year). Let this be a warning to check your pet insurance fine print. Always.
May 16th: Sharps bin disposal, insulin and syringes, £- 99. 27 - your vet will provide you with a sharps bin to safely dispose of your pets syringes. Thankfully, syringes and sharps bins are very affordable in most cases with the average cost of disposing of a sharps bin and getting about 2 to 4 weeks' worth of syringes being between £27 and £35 in my experience so far. A 10ml bottle of insulin costs roughly £70 from my vet.
That gives the first two months of care a bill of £1,423 (rounded up to the nearest £) - of this amount, my out-of-pocket expenses, including the initial excess and direct claim fee, have been £670.
Long-Term Costs
After a worried series of phone calls with my vet Jennifer (who is perhaps the single most patient and kind woman I've met, considering the panic any thought of canine illness brings to me), I was assured that the most expensive costs associated with canine diabetes tend to occur within the initial discovery and adjustment periods. Of course, depending on the dosage one bottle of insulin can last four to six weeks. Nonetheless, £70 - £120 every four to six weeks is not inconsiderable.
If your vets' fees are getting heavy, there are some things that you can do to lighten the load. For example, if you receive income support of any kind the PDSA may be able to help with your pet care costs. If you're not eligible for this help, however, you can also ask for a prescription and use PetDrugsOnline to get insulin and syringes at discounted prices. Just remember to check your vets' prescription fees to make sure that you will actually be saving yourself money! For example, the cost of insulin via my vet is around £70, but their prescription fee is £18 and a 10ml bottle of Caninsulin is £23 online, meaning that ordering online saves nearly £40. Likewise, I can get 100 syringes for £30 online, meaning that the cost of regular care drops considerably with only sharps disposal and check-ups at the vet.
You can also undertake your own glucose curve with the use of a blood glucose monitor and the guidance of a veterinary specialist. Here are some affordable, reliable blood glucose monitors available online (note: you should ask your vet for recommendations too!):
1. AlphaTrak 2 Blood Glucose Starter Kit - £129.99
2. PetGuard Blood Glucose Monitor for Dogs - £19.95
3. PetTest Glucose Monitor for Dogs and Cats - £31.19
Long-Term Care
There are two main ways to administer insulin; manually with a syringe and insulin bottle or with VetPen injections. Caninsulin is one of the most common providers of insulin for cats and dogs, but your vet may use another brand. Nonetheless, the Caninsulin website has a range of resources that are incredibly useful.
Consistency is key for diabetic pets as factors like weight, food consumption, and exercise levels all influence how much insulin your pet will need. Try to set a regular routine that is easy to maintain; your best bet is to make it easier to maintain your routine than deviate. This is a harsh and often scary learning curve, but there's no reason why your diabetic pup can't live a long and healthy life!
Once the initial few months of upheaval has passed you will need to fall into a routine of regular weight checks and blood sugar average tests to ensure optimal treatment. I personally use a saving app called Plum to squirrel away money for vet bills because it takes small amounts regularly and keeps them out of sight unless I actively check the app, but there are many different ways to create a vet emergency fund!
*The links in this article are affiliate links - if you use them I may earn a small commission but it will not cost you additionally
health
About the author
Writer, reader, life-long student - being brave and finally taking the plunge by publishing some articles and fiction pieces.
Reader insights
Nice work
Very well written. Keep up the good work!
Top insights
Eye opening

Niche topic & fresh perspectives

Heartfelt and relatable

The story invoked strong personal emotions
Add your insights