Created with Sundays For Dogs
The Clean Plate Club
The secret ingredient to stop a dog from begging at the table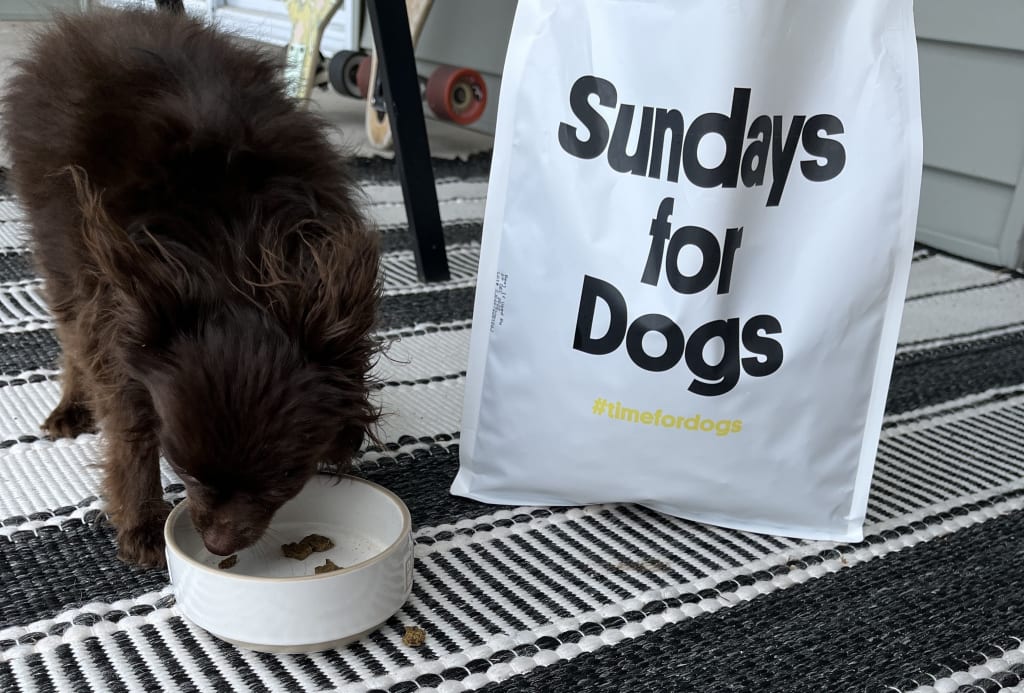 We've all seen it—those puppy dog eyes that seem to grow cartoonishly large right around dinner time. It was truly a battle to say "no" when our fur baby, Saucy, would stare longingly at our plates, completely ignoring the overflowing bowl of kibble that sat untouched beside her. What began with a few bites of chicken from our plate here or a carrot tossed to her there, quickly escalated into a nightly begging routine in which we wound up losing half of our meals to Saucy! This constant table-side begging became an issue we both wanted to solve for ourselves and our sweet girl. We wanted Saucy to eat food she loves, but it was difficult to get her to want what's on her plate instead of what's on ours, especially when we know that the ingredients in her generic-brand food are oftentimes toxic and a bit sketchy.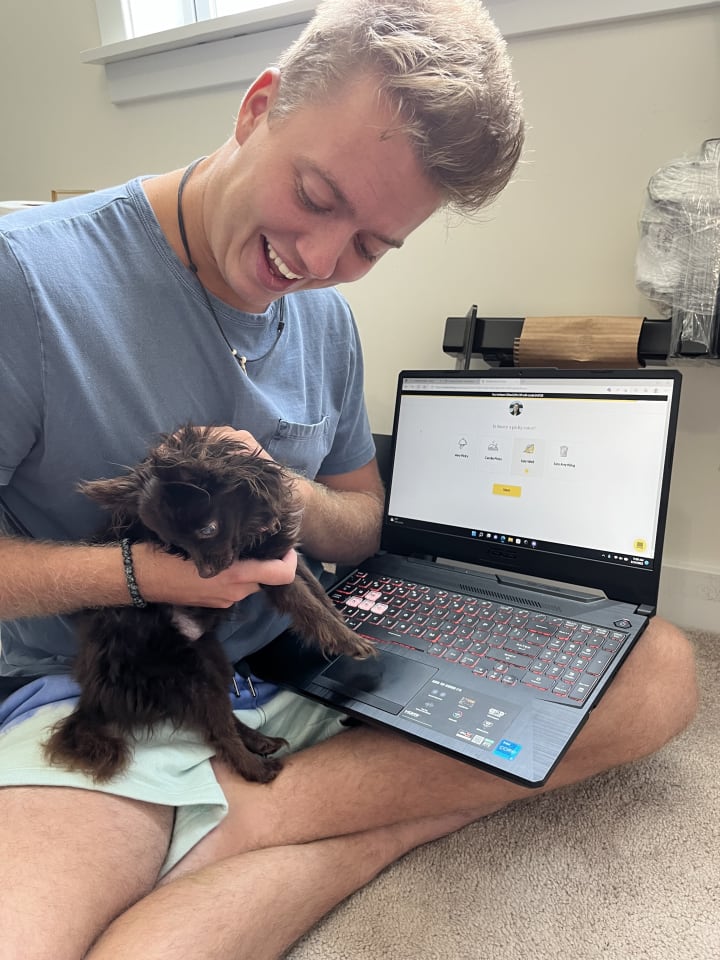 Enter Sundays! When a veterinarian and an engineer couldn't find the perfect food for their own dogs, they decided to make Sundays—an alternative to kibble that's healthier and tastier, and just as easy. Dogs go nuts for Sundays' unique, jerky-like texture and taste. When we first heard of it, we decided to give Sundays a try to see if it was a fit for Saucy. Sundays is perfect for picky eaters or any pup that deserves to be spoiled. In this blog, we'll go over why providing Saucy with Sundays' meals was the perfect solution to reclaiming our own meal time while ensuring she is getting nutritious food that tastes great!
1. Always the Best Ingredients for Our Girl
For dinner, my wife and I love divulging on great eats, and Saucy's meals are no exception. We wouldn't feed our girl something we haven't done extensive research on and approve of! Sundays is made in a USDA-monitored facility and is 100% human-grade, which means that all ingredients and processing methods meet the high FDA safety standard of fit for human consumption. Essentially, we wanted to get the healthy ingredients on our dinner plates she was previously begging for on her plate! Say goodbye to synthetic and artificial ingredients and hello to natural nutrients and digestive aids and say to hello to the best ingredients around town.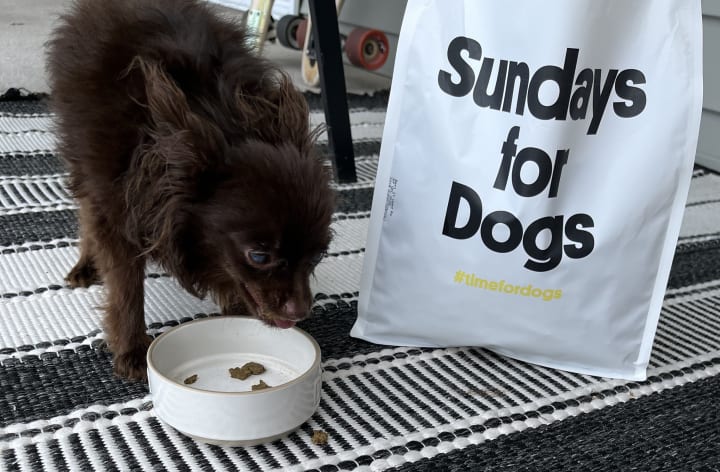 2. The More Natural the Ingredients, The Better!
Did you know that the average "natural" kibble actually has 29 synthetic additives in it? That doesn't fly with us. Sundays is one of the only dog foods available in the US that offers complete and balanced nutrition with zero synthetics; all of their nutrients come from natural ingredients, meaning there isn't any gluten, legumes, wheat, soy, rice, corn, or potatoes, which can all interfere with the absorption of essential nutrients. Instead, Sundays' meals are rich in Omega 3 and Omega 6 Fatty Acids (again, all from natural sources), which makes Saucy's coat healthy and shiny, among other benefits like improved energy and happiness! Natural digestive aids like pumpkin and ginger also help to make this lightly dried food even easier to digest while pre-biotics, high fiber, and simple, whole ingredients go in-and-out smoothly. Like us, our pup appreciates the natural things in life and favors these healthy, whole ingredients in her meals and in turn, leaves us to enjoy our own delicious dinner without begging at the table! It's a double win-win for all of us.
3. Making Sure Saucy's Meals Were Always Ready To Go
Something almost all health foods forget to mention in their pitch is that they can be so inconvenient to prepare—even dog food! If we started preparing Saucy dinner the way we prepare it for ourselves, we'd never have a moment to just sit down and eat! Unlike other human-grade foods, with Sundays there is no fridge, prep, or clean-up required. Just pour your pup's meal into a bowl and watch your fur baby devour it. Easy, breezy. Just how we like it! Who has the time for dealing with the fridge, prep, and clean-up anyway? When our dog's food is easy to serve and readily available to eat, it takes the pressure off of us having to provide scraps from our plate. Not to mention it makes her jolly as can be. Sundays' unique air-drying method gently dehydrates food low and slow to preserve nutrients and flavor while killing germs. It's the best of raw and home-cooked!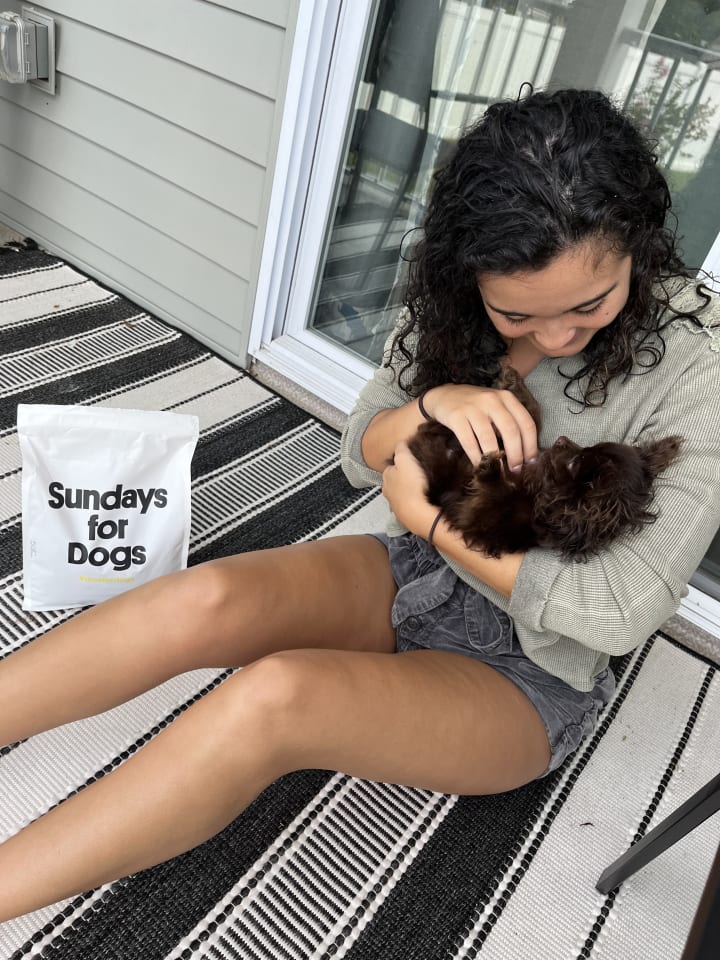 There you have it! Reclaiming your meal time has never been easier than with Sundays. We rest assured knowing we are feeding our pooch nutritious food with clean ingredients that she loves the taste of. We love seeing her live her best life eating whole food that she loves and that nourishes her body. Believe us, you'll want to keep your furry family member happy and healthy with nutritious, yummy pet food that always leads to a clean bowl!
About the author
We are a comedic couple who met on TikTok and now enjoy showing our relationship adventures on multiple platforms. We are newly MARRIED and best friends!
Reader insights
Nice work
Very well written. Keep up the good work!
Top insight
Expert insights and opinions

Arguments were carefully researched and presented
Add your insights