The Big Green Monster...
Envy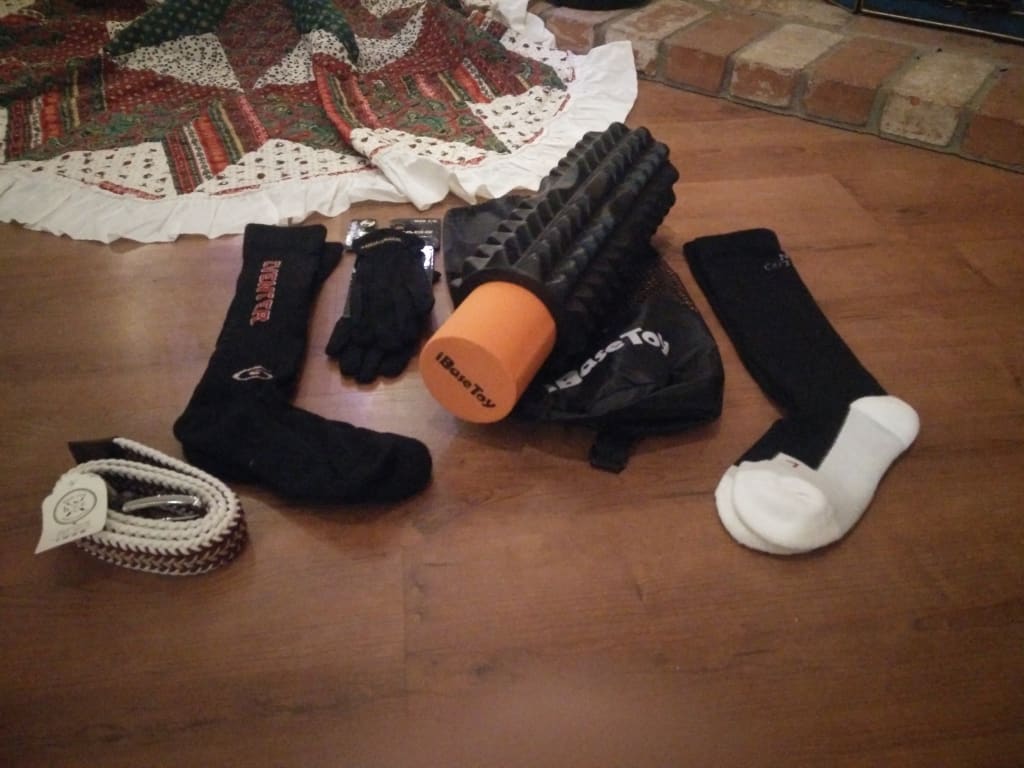 There has been a bit of a controversy surfacing in the equestrian Instagram community recently. Many popular accounts have already voiced their opinions on the current status of this popular social media practice. I admire those who are sensitive to the plight of others who are less fortunate than themselves, but many disagree in that trying to control what others post is both impractical and rude. I believe that the inequalities in our sport are unfortunate, but a largely unchangeable reality. This is why many equestrian Instagrammers are urging others to resist from posting Christmas haul videos or pictures of their gifts on social media.
Christmas has always been a time of year that amplifies socio-economic differences. While some children take multiple days to open their slew of presents, other find nothing under the tree on the morning of December 25th. These differences are especially prevalent in the equestrian community. The participants of our sport range from children, who take a lesson on a school horse once a month in worn-out jeans and old boots, to some of the richest people in the world. So, understandably, those in the lower end of the sport can get discouraged when viewing the opportunities and advanced equipment both given to and earned by some of the top riders. Sponsorship, catch rides, attendance at large competitions, high-tech clothing and tack, top trainers, clinic opportunities, and fancy sport horses are all part of these inequalities that can evoke negative emotions from those that go without.
I will admit that I am not immune to these feelings. My family is well-off, but are definitely horse poor. I make just enough money to make my car payment each month and my family is still paying off bills from the costs incurred from owning my last horse. So I certainly am better off than many, but I'm rather far behind many others as well. I know myself well enough to anticipate these feelings of jealousy and envy each time I open social media. However, it does not stop me from opening it in the first place. I watch YouTube tack hauls, double-tap pictures of riders celebrating their victories at the top shows in the world, and comment my congratulations on a fellow equestrian's purchase of a new top jumper.
I may wish that I had the new tack, neck ribbon, or horse, but I do my best to support those who receive them regardless. With a sport as exclusive as ours, we need to support each other regardless of financial status or personal achievement. I will always long for those things I am unable to accomplish or obtain, but will always do my best to put those feelings aside to support those who do. I don't believe that hiding your accomplishments to protect those who may have a negative reaction is the way to fix the inequality. We all need to support each other in our losses as well as our successes, no matter what opportunities and advantages we have been given.
Due to my recent string of injuries, I have been spending a lot of time on the couch. Since I am lucky enough to be on winter break, I have been furthering my equine education in the USEF Learning Center, USEA Media, Horse Junkies United, and the like. One series of videos on the USEF website reinforced my views on this subject, Horsepower: Road to the Maclays. This is a series of six episodes originally aired on Animal Planet in 2006 and USEF brought it back a few weeks ago on their network. I will admit that I have watched the series twice now, as there is a lot of good advice in the dialogue and the riding videos.
There is no doubt in my mind that these girls are exceptional riders, the trainers are incredibly skilled, and the horses are top athletes. They deserve their success and have trained intensely for years to get to these to levels of competition and win. In the same fashion as that I see on Instagram, YouTube, Facebook, Snapchat, etc., these riders were given opportunities and advantages that many do not have. It does not mean they deserve their wins or recognition any less. As a community, we need to learn to support one another no matter of any differences we may have with those in the spotlight. There are many different tiers of available resources in this sport and someone will always have more opportunities than you. To decrease exclusivity, we need to support those who have more and less than us. The jealousy and envy will never totally disappear, but it is a weakness we must all overcome.
horse