The Beautiful Bichon Frise
A Whole New World of Dog Ownership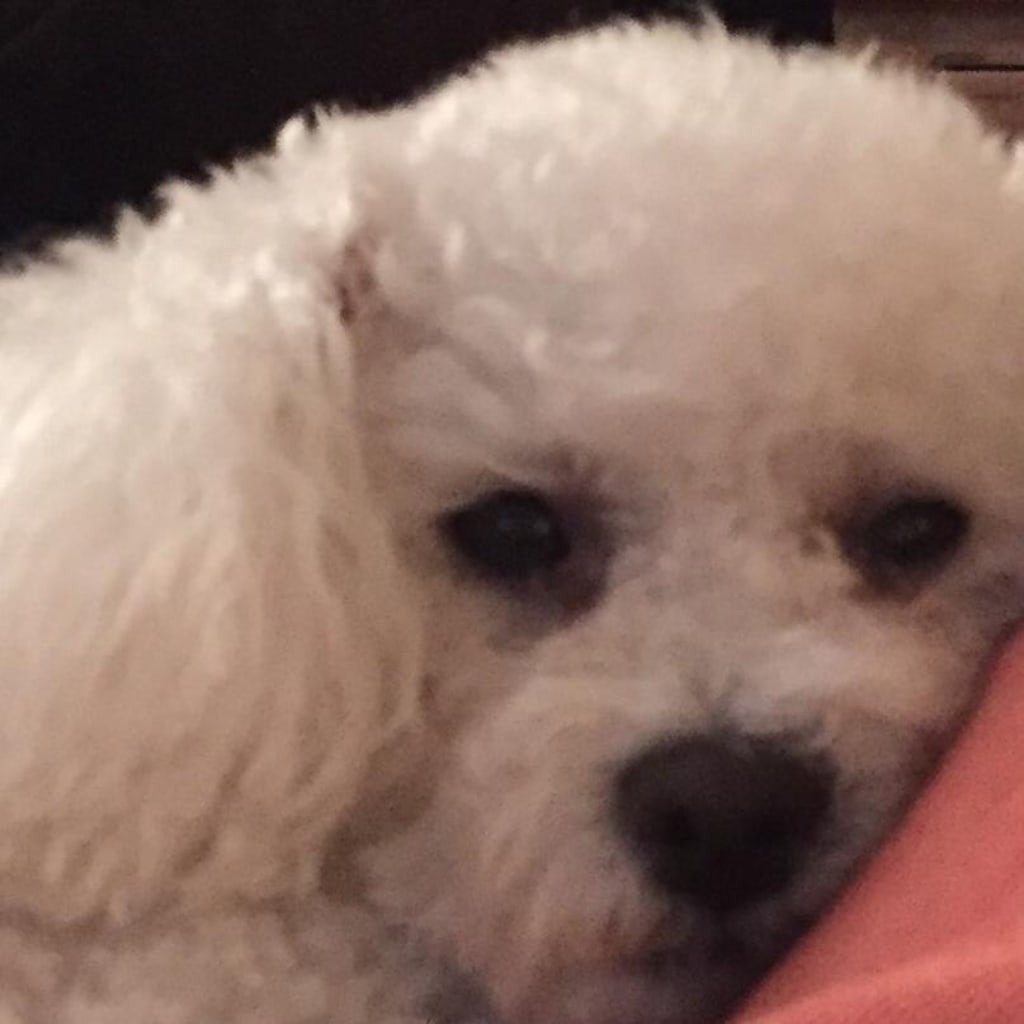 My Bichon Frise, Penne
I have loved dogs my whole life. I do prefer smaller dogs to larger dogs because sometimes I am a little frightened although some large breeds like German Shepherds are just the most loyal, lovable friends. About seven years ago I met a beautiful Bichon Frise, named Faux Paus, and I was completely enthralled with her. So much so that her owner gave us one of her puppies, the female runt of the litter. We decided to name her Penne. She is a typical Bichon Frise. So what does that really mean?
The Bichon Frise is often associated with the upper echelon of European society. The Bichon looks like a white powder puff, fluffy and cuddly. Sometimes it looks like a replica of a stuffed toy. But the Bichon Frise is a dog breed unlike no other.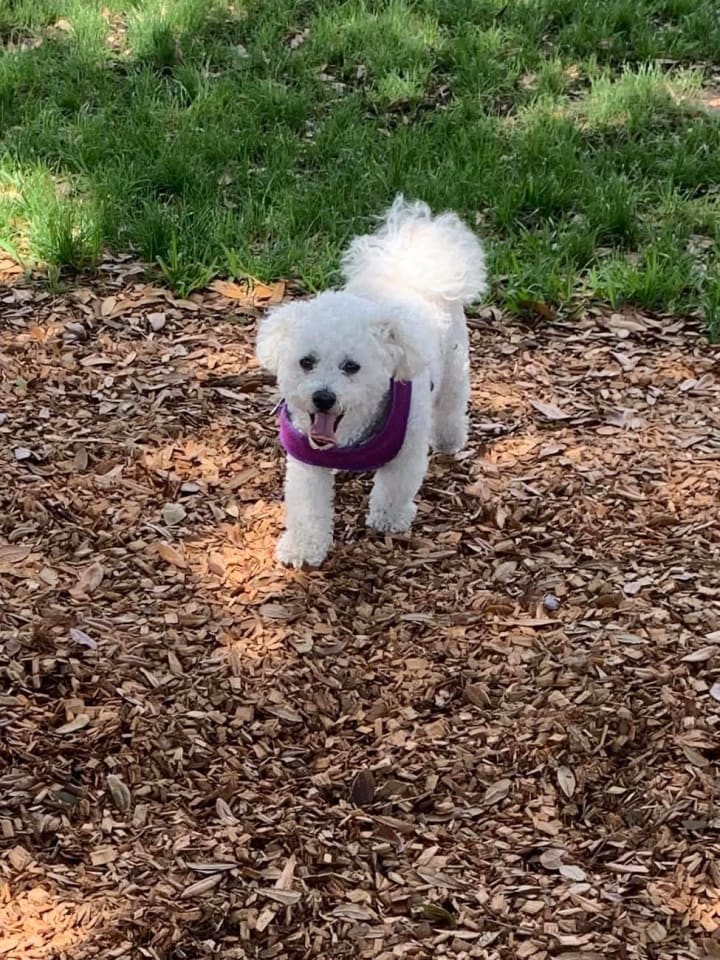 The Bichon Frise is a small dog with short legs and a well-proportioned body between 10 and 20 pounds, with males weighing towards the latter. A bichon requires constant grooming and upkeep because of its hair and color, of course. Some people try to groom their Bichon in a show dog type of style, while most people love them just fluffy or with a puppy cut. Personally I prefer the fluffy, unkept look.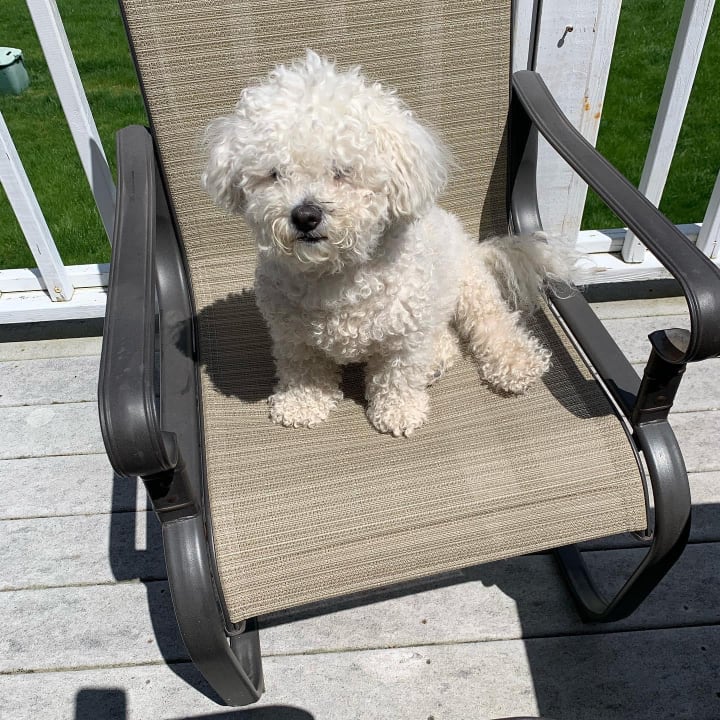 Bichons usually adapt well to most homes as they love people. When you hear someone say that getting a dog is a lifetime commitment, well getting a Bichon is definitely a lifetime commitment. Most people love Bichons because they are happy and affectionate. They will not bite anyone unless attacked or provoked by strangers.
Many people choose a bichon because of their happy nature and the fact that they are hypoallergenic and do not shed. That is a definite blessing for your home. However, Bichon as a breed tends to be spiteful and will do their business in the house if they are frightened or upset that you left them too long. Bichons will play nicely with other dogs and are not afraid of bigger dogs. My bichon, Penne, will take a bone out a bigger dog's mouth without worrying that he will attack her. She loves everyone including the mailman who she waits for every day. Bichons are energetic and require your constant attention but with that comes unconditional love.
Some Bichons suffer from anxiety. If visiting an unknown place or hearing too many noises are not a normal occurrence, you may find them hiding under a desk or even in a closet. Recently I noticed my bichon's anxiety when I was on a Zoom meeting. She will look around and not see anyone so will run around and often cry.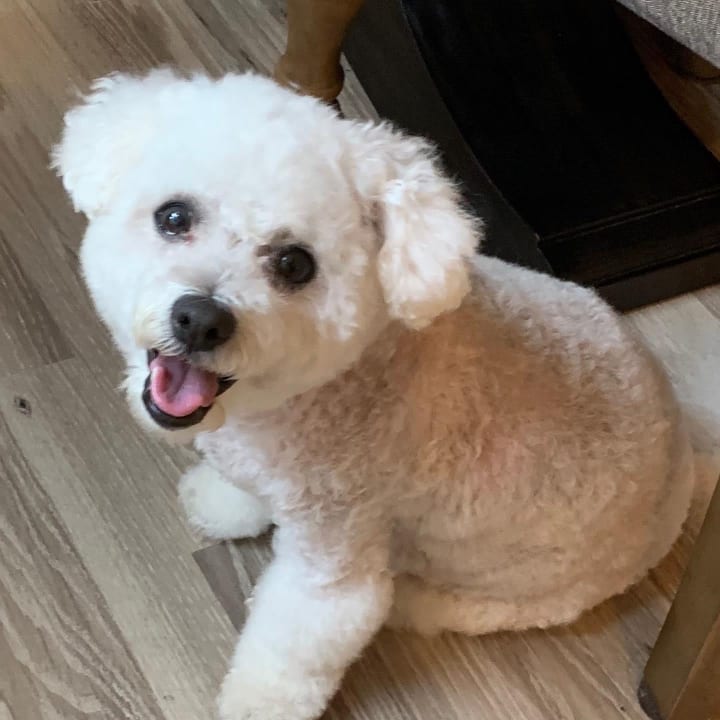 Some people who own bichons complain that they are very difficult to train and this is true. They are easily trained for their routine walks but when something out of the ordinary occurs they can be a bit spiteful. They usually cling to one member of the family and expect their attention all the time.
Bichons can understand your language. They will easily remember words like cookie, eggy, outside and even the mention of extended family members they love. My bichon Penne is part of our family. She is a registered service animal, she visits friends in nursing homes and flies with us when we travel in the United States. She understands the basic daily routines. Often, she will remind you if you forgot her special treat after her walk. Our bichon is feisty, clingy but so very lovable. After having a Bichon I could never see myself with any other dog.
If you enjoyed this article, please share it on your social media and send it to someone you think will like it too!
About the Creator
I am an elementary educator and freelance writer. I enjoy writing about education, health and fitness and every day life issues. You can find my writing at egallagher.contently.com and my blog, Just Me, https://egallagher713.wordpress.com
Reader insights
Be the first to share your insights about this piece.
Add your insights