Stella
The Dog That Picked US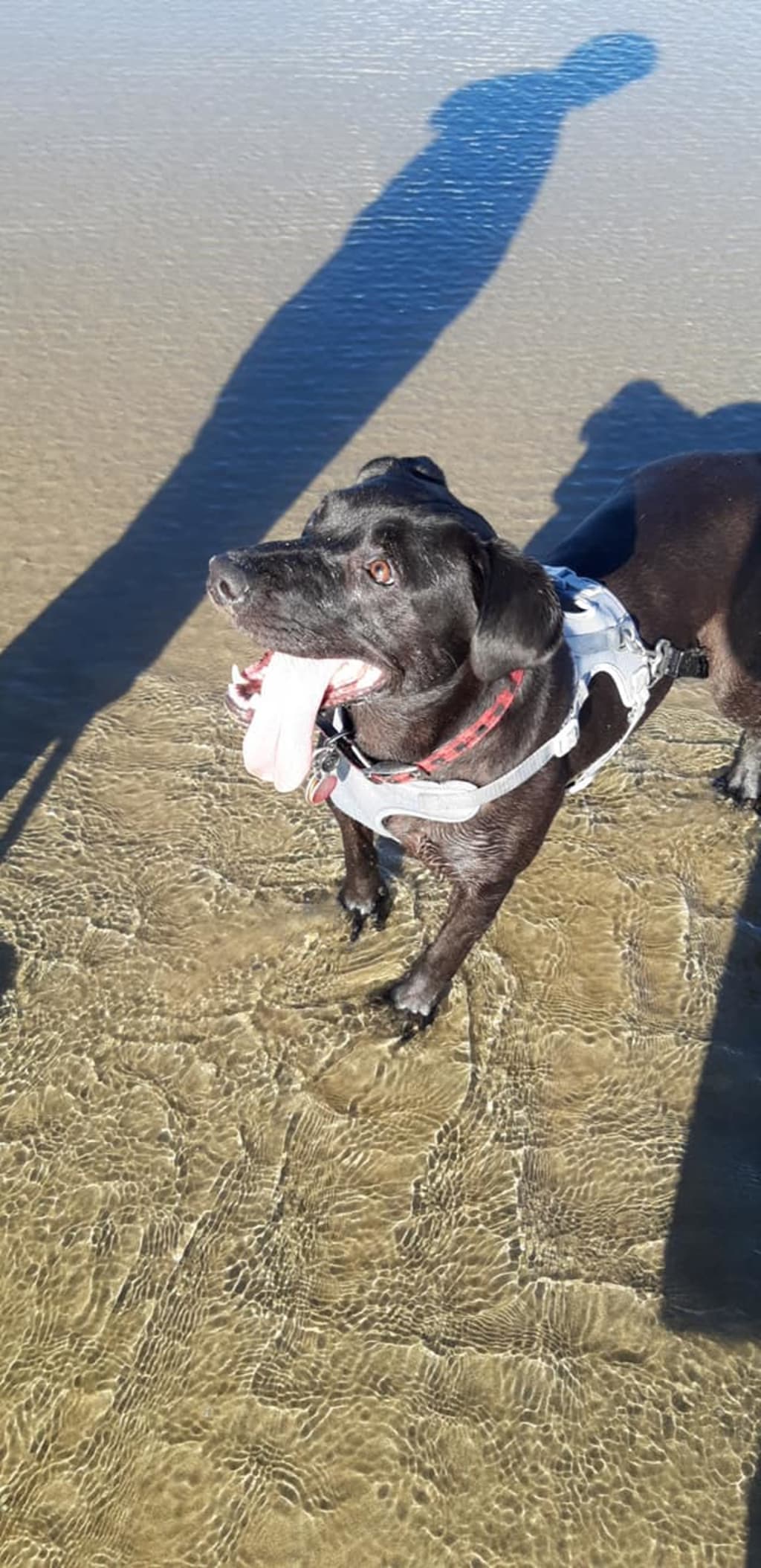 Marlon Brando may have been the one yelling out for Stella in that beautiful classic but when I first met Stella, she was yelling for me.
My husband and I had been married for two years, making a home in the most precious little cabin in the middle of Alaska. It was the first two years of my life that I didn't have a dog in the house. Some days were really hard, I love having a little four-legged shadow follow me around the house. Other days I was too caught up with the romance of being a newlywed, it just didn't present itself as much. The puppy-shaped hole in my life was always there.
My husband knew this, saw it, and wanted to surprise me with a dog for our second anniversary. Sweet. Thoughtful. Picking out a dog, however, is a very personal business and he decided he had better include me.
It was a freezing cold December morning. I had layered up with my thick socks, favorite beanie, and the warmest sweater and coat I could find. I tried so hard to keep my expectations low, we probably wouldn't find the perfect dog on the first visit, right?
Our boots crunched in the snow as we approached the shelter, a physical reminder of just how much winter was left. We did our best to knock the snow off but the puddles left in our wake were a testament to efforts. The sign-in book had so many names in it. Would there be any dogs left? We refused to talk to a breeder, too many documentaries exposing the horrors of puppy mills. If we didn't find anyone today, we would just have to wait.
Walking into the back we were greeted with a barrage of barks, whines, and the sounds of lovable creatures jumping against their kennels. I am one of those people who falls in love with every dog over 20 pounds, so this was a long and emotional process. We stopped at every kennel and said hello to each adorable face. How could we possibly pick a dog when there were so many to love?
We turned the corner. The second we saw her, she started jumping, wiggling, wagging her tail so hard we thought it might fall off. She whined slightly, itching to get out of her little cage and play with us, but she let us reach our hands in and pet her. When we turned to continue on our way through the shelter, she started to bark. No normal bark, either. She sounded exactly like a seal! This poor thing had the most beautifully obnoxious raspy bark that you have ever heard. My husband and I turned to each other and laughed. She was yelling! She wouldn't stop! We returned to her kennel and the barking died down, all she wanted was us for us to stay and pet her. Other people walked by but she didn't even look at them, she was wholly focused on these two young humans who felt instantly connected to her.
Eventually, we tore ourselves away to go talk to helpful front desk woman. She informed us that there was a family scheduled to visit with her later that day, but if she was still available in the morning, she would call. I left crushed, knowing that this perfect, vocal pup would surely be adopted by this family. Husband tried to comfort me but he felt it too, she was too good to get passed up.
I didn't sleep hardly at all, I missed her already. The other dogs were all sweet but it was like Stella had recognized us. She knew me and she wanted to be my friend.
At 9 am the next day we received a call from the shelter that made me burst into happy tears. Our baby was still available! All we had to do was go pick her up. She was a ball of happiness and anxiety in the car ride home and seeing her walk into our little cabin was one of the happiest moments of my life.
Stella has been our baby girl for 3 years now and I can't imagine my life without her. I don't think we would have turned around if she hadn't yelled at us with her ridiculous seal bark. Thank God for loud dogs.