Saying Goodbye to Your Dog
I can't say goodbye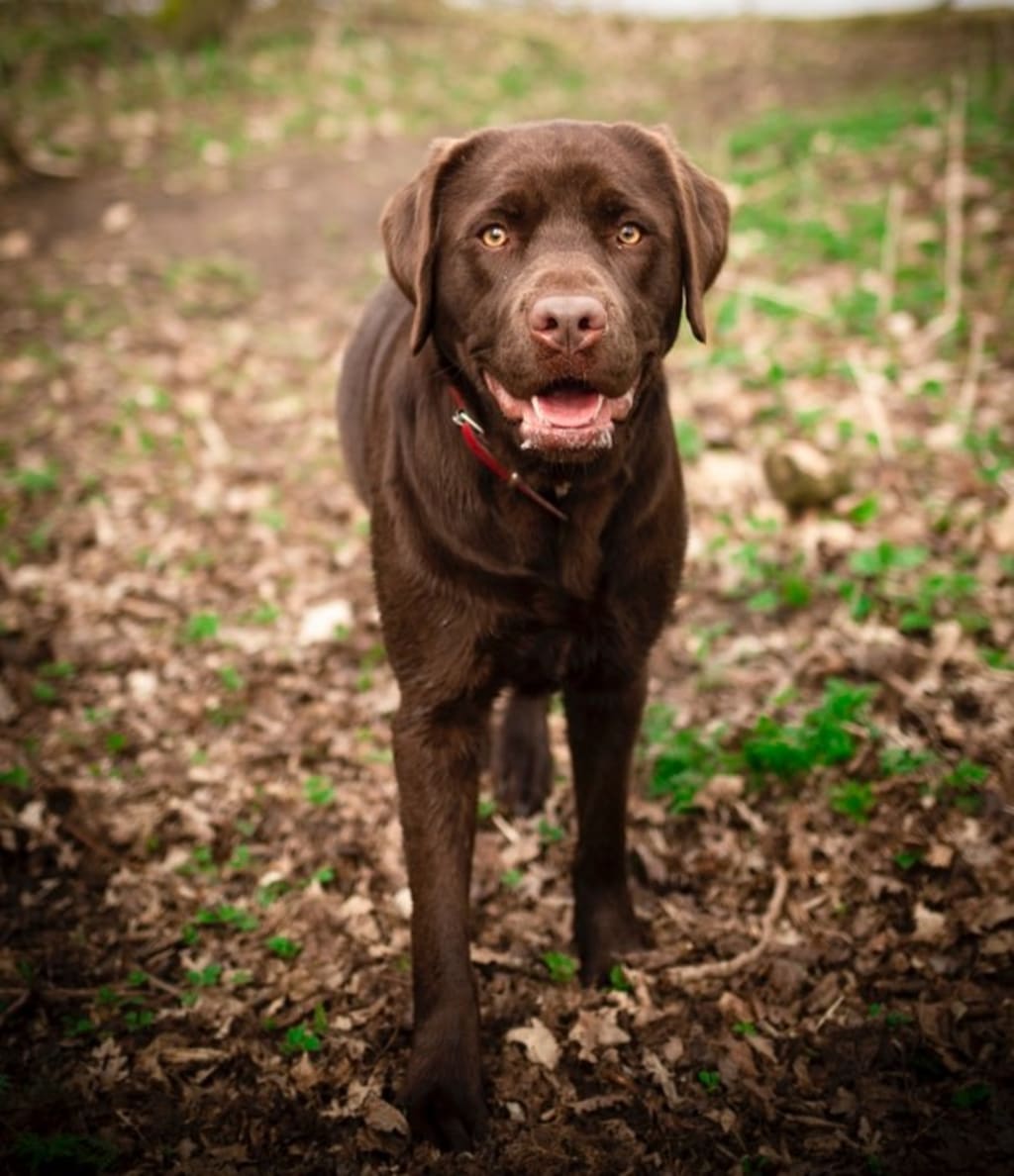 I knew she was getting older when she didn't have the energy to play in the water anymore when she went to the park. I noticed she was not walking so fast when she took a walk, but would slow down and take her time. She slept more, and then the panting and the problems with breathing started. When things started to change, I didn't pay any attention to it, because we had just moved to a new place in another town. I felt it could be that it was warmer where we move and her dark hair attracted the sun, causing her to get warm and pant. I was more focused on her arthritis that was causing her problems when she would try to get into the car or jump on the bed. Her back haunches would give out and she would fall, always embarrassed that she was not able to make the jump.
At first, I took my bed off the frame and put the box springs and mattress on the floor so she could get on the bed easier. In time, the box springs had to go and now just the mattress remains, and she is good with that. Mostly she lays in the hall where it is the coolest for her. Her heart is failing, so she coughs and hacks up fluid, and she pants; her heart racing as her sides quickly move up and down. All I can do is keep her cool, hydrated, and make sure she doesn't overdo her activity.
It's hard loving a dog, and this dog has been my rock for thirteen years. I watch her lying on the bed sleeping, her body showing the years of wear and surgeries. She has had mast cell tumors twice and both times had to have surgery for it. What used to be a tight, tiny waist is now spread out across her tummy, and she has that older dog build. Her muzzle is white, and white hairs are starting around her eyes and on her legs. She's still my baby, and I will miss her dearly when she passes. Sometimes I'm not sure I will make it without her, but then I realize how selfish that is because she will be in a better place with no pain, chasing butterflies in the flowers and playing with her friend Holbrook who passed before her.
Some of my favorite memories are her running through the edges of the waves in the Atlantic ocean and how happy she is when she's in water. Her breed is half Thai Ridgeback and half Labrador Retriever. When she stands in the sun, her black hair has a red cast to it that is beautiful, so she is most likely brown lab because most Thai Ridgebacks are black with the white blaze in the front like she has. The lab part of her is what loves the water, but she never swims, she just stays on the edges and plays and runs through the water.
I remember when I first got her, I had a big basket of yarn at the end of my bed, and she went in my room to explore, coming out with a huge ball of green yarn in her mouth. She was a very cute puppy, and when I had to have her on a leash all the time, she figured out how to run in a circle around me so she still got to run.
I have so many special memories with this dog, and the day she passes, part of me will pass with her. I cannot imagine life without her, but I will not have her put down because she is old or because she is sick. I would only do that if she were in pain and nothing could relieve it. Otherwise, she will pass away at home with comfort and dignity the way any family member would, and my arms will be around her. I love you, Tauri Joe.