Saving Darcy
How I Learned All Animals Are Worth Saving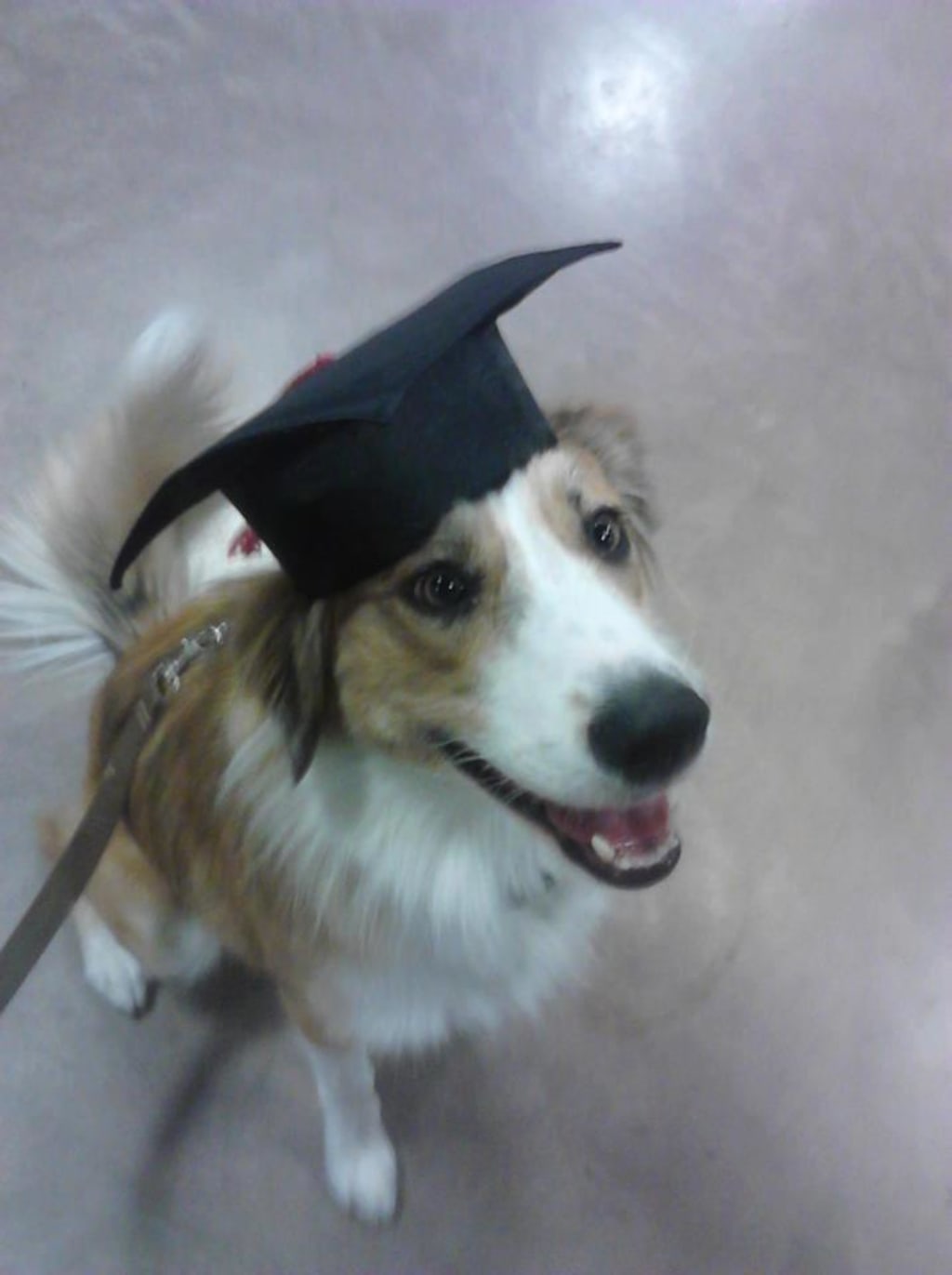 In January of 2012, I began to talk about adopting a dog. My plan was to go to a shelter and adopt and older senior dog as they don't get adopted as near as much as younger dogs. Also, I thought an older dog would be good for me, a first-time dog mom because I'd never had a dog of my own before (my mom wasn't too crazy about dogs but she liked cats so we had cats growing up).
But on a cold and wet day in January 2012, my friend called me up and said, "You know how you've been thinking about adopting a dog?" I went, "Uh, yeah. I'm still thinking about it though." (I was about to start a new job in the next week so I'd put off my plans to adopt until I got settled into this new job.). My friend then told me she'd found two young dogs abandoned on the side of the road out in the country (my friend was a home-health nurse at the time traveling around the city and county visiting her patients). I told her I couldn't adopt two dogs and wasn't sure if I could adopt a puppy but we talked and I told her to bring the dogs over to my place when she got back in and we'd put our heads together and figure something out. She then told me the dogs were really cute and ended the call.
Well, later that day she came by and I went outside and her and her son were carrying one dog each and it was the first time I got a look at both dogs. I then told her, "You could have warned me." She asked, "What do you mean?" I went, "They're beyond cute."
My friend and I fed them and cleaned them up and I agreed to take the female puppy who I named Darcy. We got the other dog adopted by a young family as I only had room for one dog and my friend didn't have room for another dog (she already had two dogs at the time). I settled in with Darcy with my first priorities for her being potty training and puppy class.
Darcy did well in puppy class where she learned some basic commands but I didn't continue the training and that was the first big mistake I made with her. I never realized how important training was and also, how important socialization was, too. Because in the first year I had her, Darcy's behavior went downhill very fast.
One day we were out walking in the apartment complex where I lived when we saw a woman walking her dog across the way. Her dog barked and my Darcy not only barked back, but slipped out of her leash and made a run for the other dog. Luckily I got to her before she and the other dog could get into it but the woman reported me to the apartment manager the next day. The manager told me I had to muzzle Darcy whenever I took her outside and get her into remedial training or I'd be kicked out of my apartment (the woman with the other dog was always walking around scowling at everyone and muttering about them and was known as a total meanie so the manager kind of let me off and gave me the benefit of the doubt in regards to what had happened).
I went to the local Petsmart store and signed up for private lessons and the first time I met with my trainer, the awesome Amanda, I told her the whole story with Darcy from the beginning to the almost-attack. Amanda just listened without interruption and after I was done, and almost in tears, she said to me: "We got this." And over the next two years (yes, you read that right), Darcy and I went to Petsmart every Saturday night to meet with Amanda. Amanda taught me so much about canine behavior because as she would tell me, Darcy may not be able to speak in words but her body language said it all. From Amanda I learned that when Darcy's ears, shoulders, and head dropped down that Darcy was nervous and could go off at any second. Most importantly from Amanda, I learned patience and how to pay close attention to Darcy and how to redirect Darcy's attention away from potential problems.
Eventually, Darcy didn't have to wear her muzzle and I began to let go of the fear that I would be forced to surrender her to Animal Control. If I had surrendered her, she wouldn't have made it out of the shelter alive. Dogs with behavior issues are very hard to get adopted and I think a lot of people give up on them. My trainer, my friend, and even the manager of the apartment complex didn't want me to give up on Darcy. And I'm so glad I didn't. Darcy still doesn't really like to be around other dogs but I know how to keep her from going off on them. And when Darcy meets someone she likes, I like them too as she's an excellent judge of character.
My trainer Amanda once told me she turned down a job with Animal Control because she couldn't decide which dogs and cats lived or died. She said she could never give up on any animal and she had rehabilitated other dogs before Darcy. Her calm and incredible patience were just what Darcy and I needed and I'm forever grateful for Amanda.
Darcy is coming up on ten years of age now and she hasn't really slowed down. And I haven't forgotten what Amanda taught me even though it's been years since Darcy and I have seen her. Most of all, I will never give up on Darcy, or any dog I will ever have in the future because like my trainer said, all animals are worth saving.
dog
About the author
I'm a middle-aged writer and full-time Uber driver living in San Antonio, Texas. Never married and never had children. I have a dog and a cat and dream of living out of a converted school bus on the road with them some day.
Reader insights
Be the first to share your insights about this piece.
Add your insights