Rescuing You, Rescued Me
The dog who loved me so much that it made me learn to love myself.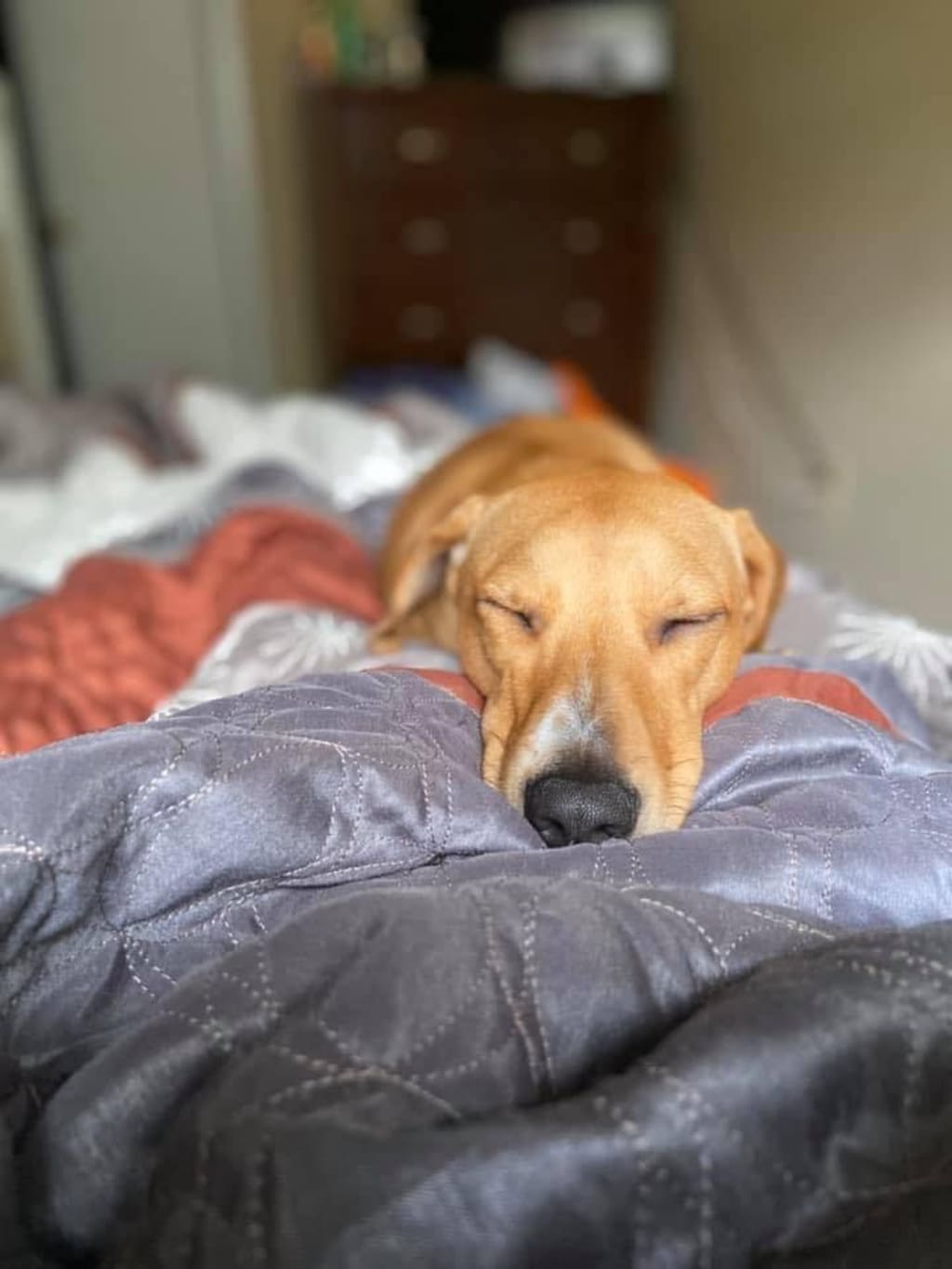 Sleepy Baby. By me.
The day I met Kelso was one of the best days I can remember in my life. I woke up that boiling, summer morning, 20 years old, and aching for something to help me work through my anxiety. And since we always had one dog, and one cat growing up it just made sense for me to go to a shelter and adopt a dog. So I pulled myself out of bed and texted my friend. I convinced her to come with me, & two hours later we were walking into this tucked away animal shelter not sure what to expect. But when we walked inside the environment was clean, for what it was, and all you could hear were loud barks, anxious meows, and the pitter patter of smaller animals al throughout the building.
We walked through to the back and I looked at the bigger dogs first. A heartbreaking amount of beautiful pitties looked at me with droopy, puppy dog eyes and reluctantly I passed them by - petting each one along the way. I lived in an apartment, so I couldn't have certain breeds.
We trailed into the room where the smaller dogs were and I spotted him instantly. I looked at him with love in my heart and his big, chestnut brown eyes looked at me like I was all he had been waiting for. His tail was wagging uncontrollably. And his ears were ever so slightly perked up - showing me he was both nervous and excited, just like I was. He was only 6 months old, which was a lot younger than I was wanting to take on at the time, but I was drawn to him and I knew I couldn't leave him there any longer than the few months he'd already been there.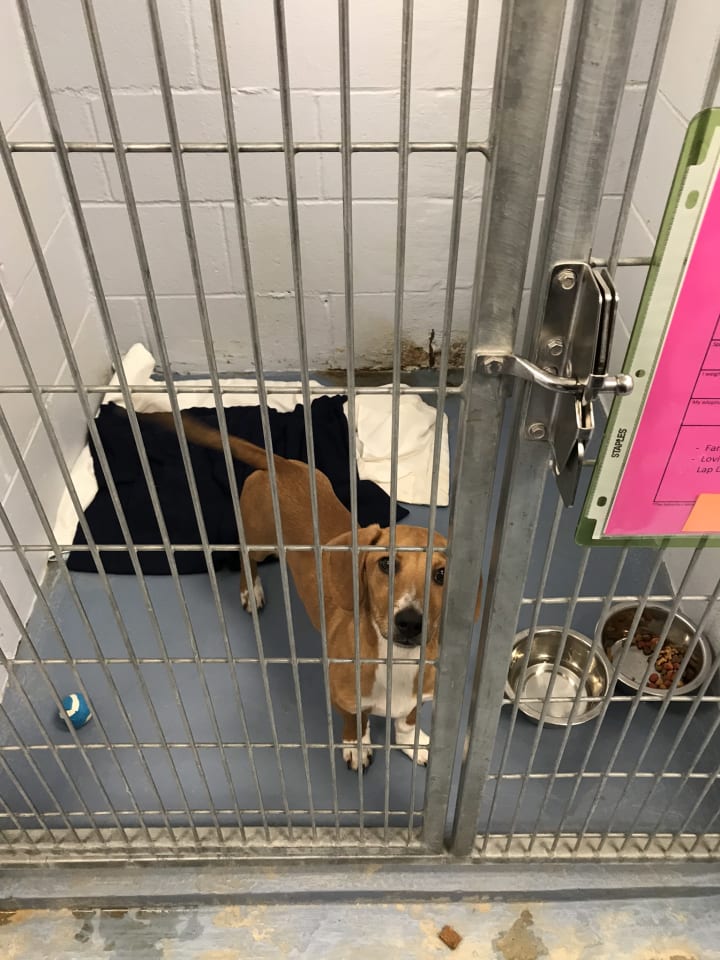 So outside we went. The shelter volunteer removed his leash and immediately him and his floppy ears ran directly towards me. He jumped so high his nose touched my chin - a jump he will continue to do in all the years to come, every time he greets me. And I caught him in my arms like we'd done this all the days before. I asked what his name was and she told me his name was Kelso, but that I could change it if I wanted to of course. As an advocate for the beauty that is That 70's Show, I had no qualms about leaving his name as it was.
We got to the counter, I signed the paperwork, and off we went. Just me and my boy in our cobalt blue PT Cruiser, cruising down the streets of Lafayette together. Who knew what a journey we'd have from there. Who knew that this little pup, who turned out to be more anxiety ridden than me (of course, lol), would become the best friend I didn't know I needed. Who knew we would go on joyrides together with the windows down and the radio blasting, just when the sun starts to change into the night - nothing like an Indiana sunset. Who knew that when we were feeling anxious our favorite thing to do to calm ourselves down would be eating popcorn together while watching Mulan under a blanket.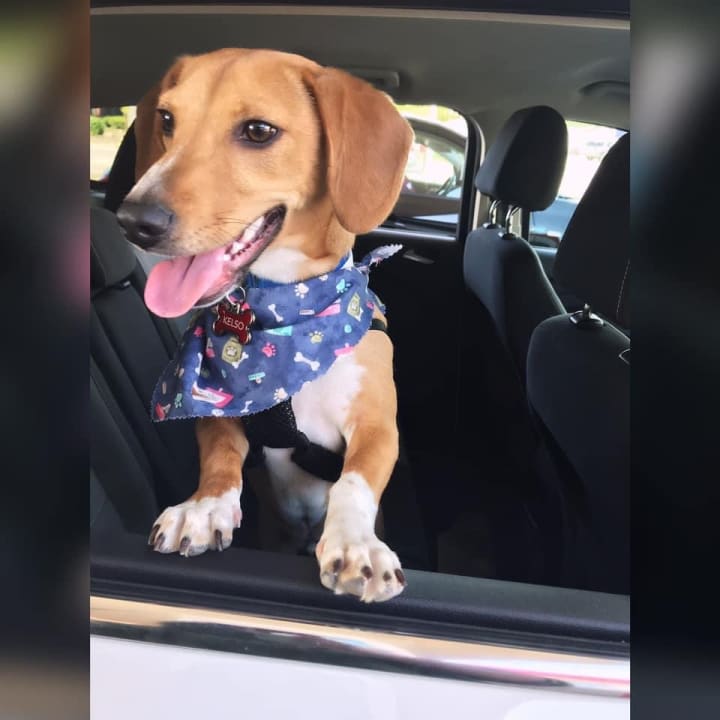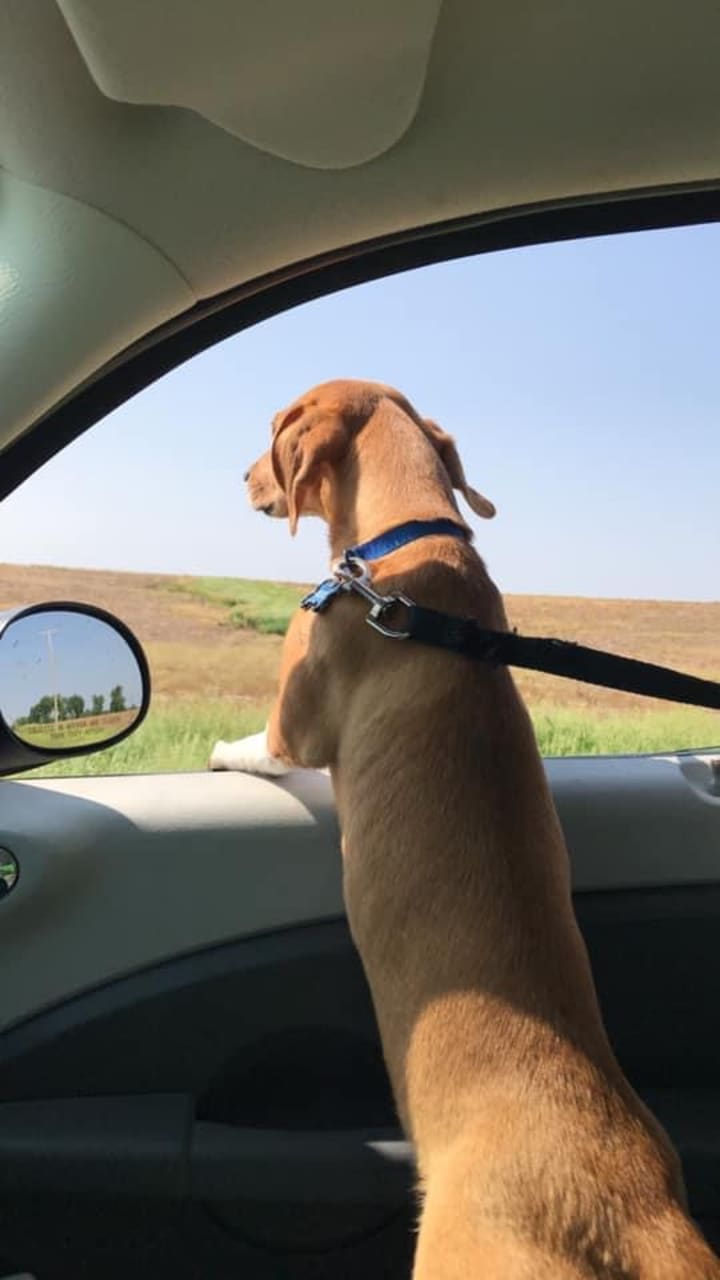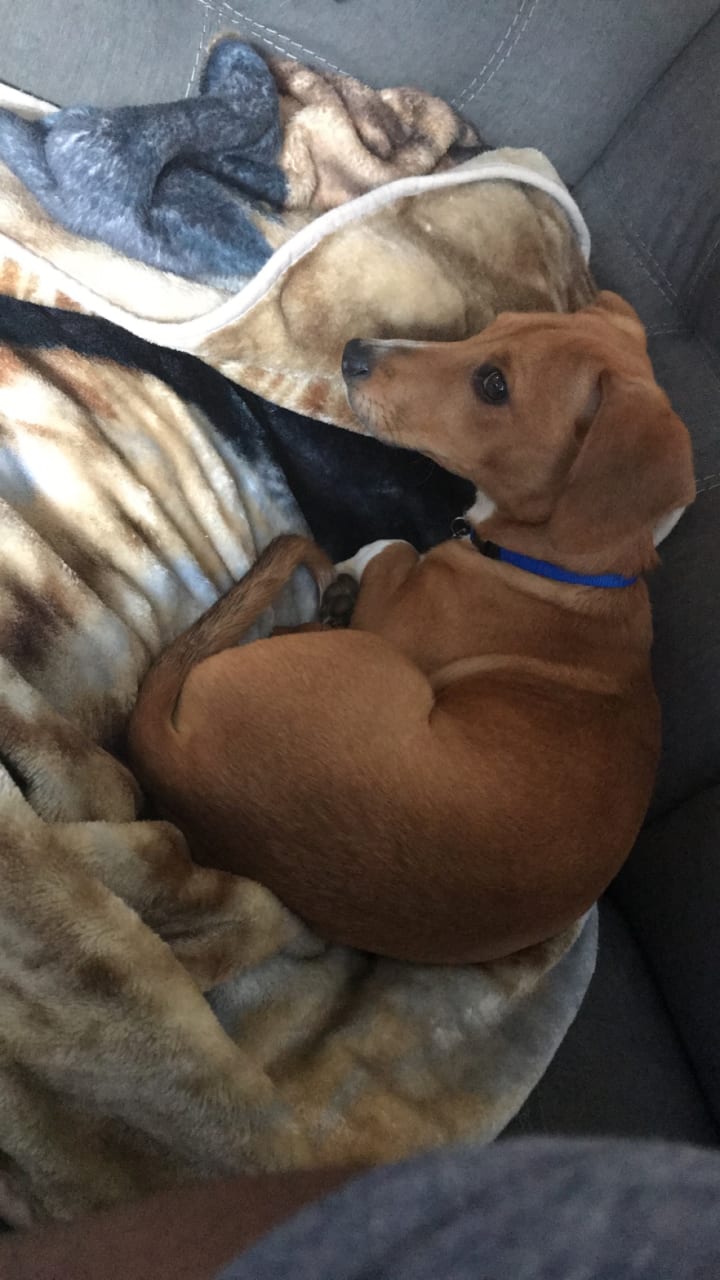 There's something about getting a dog who's just as anxious as me that helped me learn how to cope with my anxiety. Watching him struggle to not flinch every time I moved for the first few months we were together, or watching him suffer through separation anxiety every time I left for work, it made me want to find ways to help him cope. In doing so, it made me learn ways to cope for myself as well.
He helped me through depression episodes where I was working myself into the ground at work, because it was the only thing that made me feel alive. He laid there with me any time I just needed to let out a good cry to feel better. He stood at the fridge and I feel like he was somehow reminding me that I needed to eat something every day. Kelso helped me through terrible break ups, familial losses, and drunken nights. He greeted me with the same excitement every day, reminding me that there's always someone that misses me when I'm gone even if just for a second. He showed me what pure love can look like.
So I guess you could say I rescued Kelso, but honestly in rescuing him, he rescued me. My dog saved my life and while that's a heavy burden to place on someone other than yourself, he carries it with pride. I think deep down he knows how far we've come together and that we couldn't have made it without each other, and I think because of that he will always ride with me. My dog, my friend.