Pet Paw Balm
Keep your pet safe from Covid-19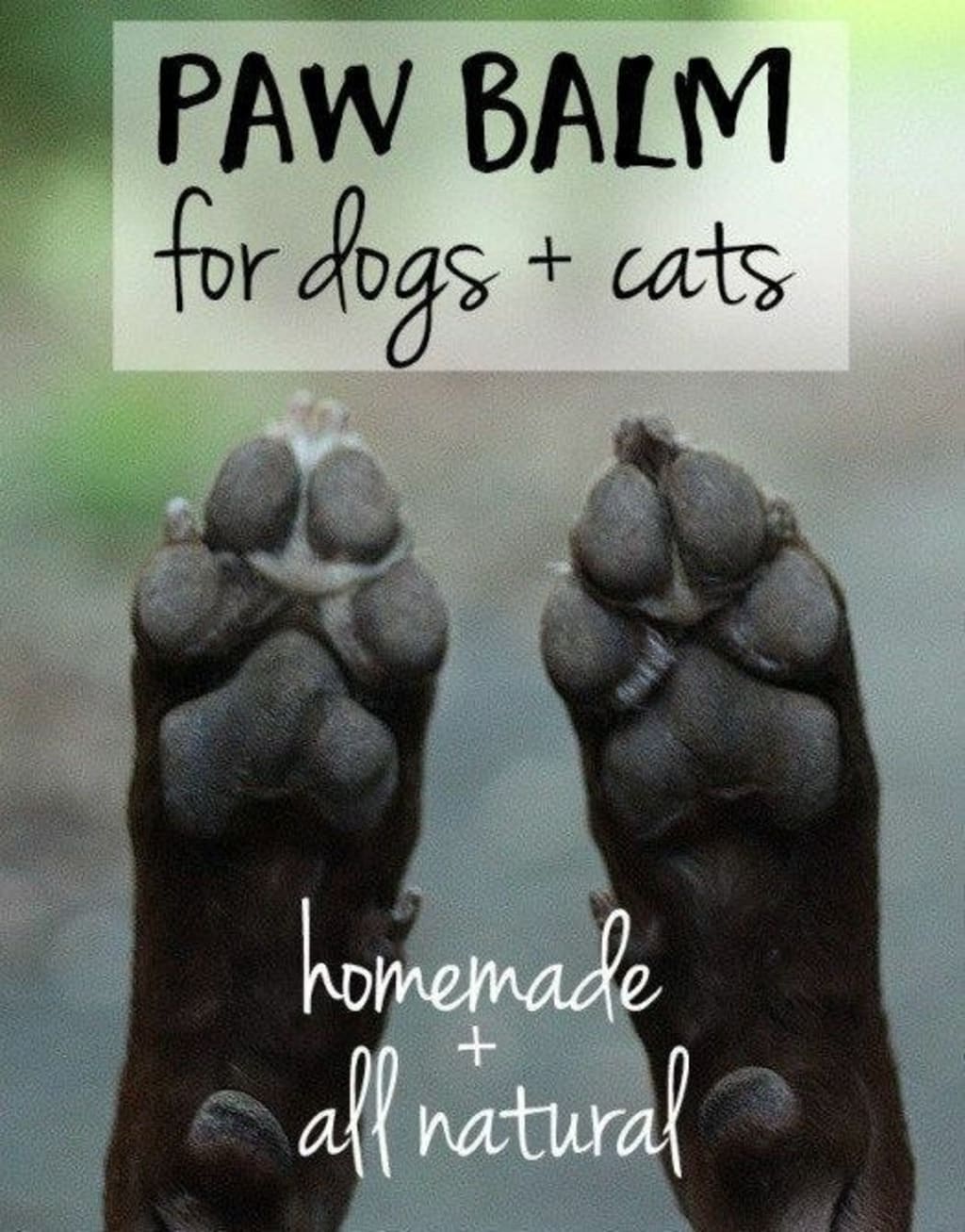 Keep your pets safe!
Pet Paw Balm. We've Got Your Paws Covered! All natural ingredients.
Pet University Founder Creates Protective Paw Balm for dry paws to protection from covid-19. During times of crisis, we see all different reactions. Some people panic, some people donate what they can to help, while others clear store shelves of everything they can find to stock up.
Other people get creative. This is the case with Liza, the founder of Pet University, a non-profit organization in the Greater San Diego area that promotes education about proper pet care.
While people began panicking about the novel coronavirus, known as COVID-19, Liza became inspired to create a natural paw sanitizer for our four-legged friends. She saw a need and created a product to fill that need.
Liza first had the idea to create a paw sanitizer when she noticed everyone purchasing hand sanitizer.
"I hadn't seen a sanitizer for their pets," she noted.
Realizing she already had several natural ingredients in her kitchen and backyard garden, Liza decided to try making paw sanitizer for her two fur-babies. She admits the process involved some trial and error when she first began. "It took me about two hours of mixing and making … to get the correct consistency."
Once she finally perfected the product and tried it out on her pets, she realized other people would likely want a product that could protect their pets as well. Hence, she decided to package and sell paw sanitizer.
How to Use Paw Sanitizer
The paw balm can be easily used by applying it to your fingers first and then gently rubbing it into your pet's paws and nose. Liza suggests using it before and after you take your pets out for a walk as a natural sanitizing agent.
Paw balm is safe for use on both cats and dogs. It can even be used on human hands for sanitizing and moisturizing. It is now for sale. The cost is $5 for a small canister and $10 for a large canister.
It contains natural ingredients such as aloe vera, coconut, and honey to help moisturize dry paw pads. It is alcohol-free, as alcohol would dry out the natural moisture from animals' paws and noses.
You can purchase your natural paw sanitizing balm by going to the Pet University website: www.petuniversitysd.org and ordering it directly. Or write to [email protected] or to Pet University at P.O. Box 2307 Fenton Pkwy #107-199, San Diego, CA. 92108.
A Note About COVID-19 and Pets
While there is no evidence that humans can spread COVID-19 to their dogs or contract COVID-19 from their companion animals, the American Veterinary Medical Association (AVMA) has issued the following statement until more is known about the disease:
Out of an abundance of caution, it is recommended that those ill with COVID-19 limit contact with animals until more information is known about the virus. Have another member of your household take care of walking, feeding, and playing with your pet. If you have a service animal or you must care for your pet, then wear a facemask; don't share food, kiss, or hug them; and wash your hands before and after any contact with them.