New Pet Trends You Need ASAP
Here's a few of the latest and greatest gadgets that you will love just as much as your pet does!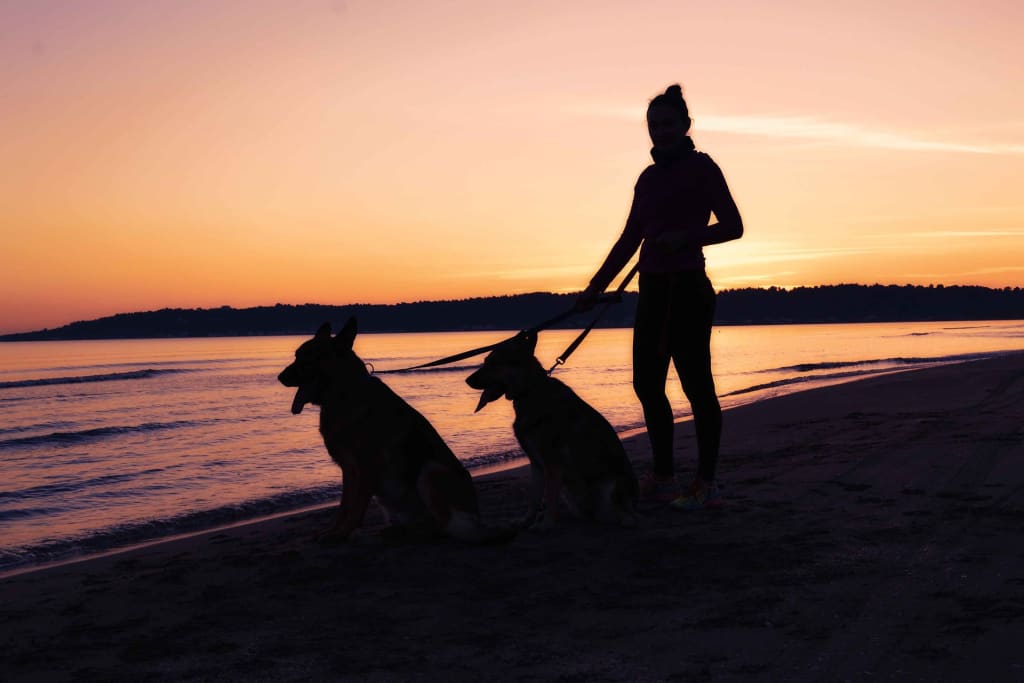 Our pets bring us so much joy and happiness, it's only natural that we return the favor by buying them a few of their favorite things. But what exactly are their favorite things? It can be hard to decide exactly what your pet will love when they're not beside you wagging their tail at whatever toy catches their eye.
There's a careful balance between pet treats and toys that they love, and you love too. You wouldn't want to buy a toy that squeaks too loud, or one that would be unsafe for your furry friend, and is later recalled! At the same time, buying something that doesn't interest your pets is simply a waste of money. Here's a few of the top things modern inventions you will love just as much as your pet does…
Subscription Boxes
This is a trend that has changed the way we buy makeup, groceries, and now pet goodies! There are dozens of companies you can choose from, each with an array of treats and toys that your pet is sure to love. Though these subscriptions can get pricey, they allow you and your pet to try out a variety of brands, and find new favorites. Besides, what's not to love about shopping while never leaving the comfort of your couch?
Camera Treat Dispensers
Thanks to modern technology, you can watch your pets from literally anywhere with this device. Your pet will love that they can get a treat even when you're not around, and you'll love having an extra set of eyes on your adorably loving, but sometimes-mischievous, animals. If you're willing to put down some extra cash, you can even get a device that allows you to take photos and send chats to your pets. This one is especially great for families-on-the-go that don't have someone home 24/7 or college students to ease the homesickness.
Pet Apps
There is most definitely an app for that. From dog dating apps to pet friendly transportation, anything you could dream of doing is probably at your fingertips. Our phones are so deeply integrated into our lives, so why not integrate them into our pets lives too? With a quick Google search, or scroll through the app store, you're sure to find an app that satisfies all your pet needs—needs you didn't even know you had!
Fitness Trackers
Who says an obsession with hitting your step goal should only be for humans? With new collars with advanced tracking capabilities, you can monitor your pet's sleep quality, calories burned, distance traveled, and more. You can even link it to your own fitbit or apple watch to constantly keep your pet in check! Not only is this a fun way to stay informed, it can also be useful to veterinarians in monitoring health, and intervening in any potential issues.
Genetic Testing
You may be trying to locate your ancestors across the globe, but did you know you can also pinpoint your pet's exact origins? With blood drawing done by your veterinarian, you can learn more about the exact unique breed of your loved one. You can also identify genetic makeup that make your pet more susceptible to certain health conditions. This, in combination with the fitness tracker can make treatment and recovery a breeze for any future sicknesses.
Luxury Hotels and Spas
It's not a new trend to take your pup for a day of relaxation, but these amenities have become more frequent and luxurious with time. You can now give your pet the full experience including essential oils, manicures, facials, and full shampoo and conditioning. This is also an opportunity for your pet to branch out and make some new friends with other pets who are just as spoiled as them!
While there are tons of other necessities you should probably purchase for your pet before you invest in these—these will definitely make your pet owning life a whole lot easier.