My Work Buddy - Imja
The kitten who keeps me going!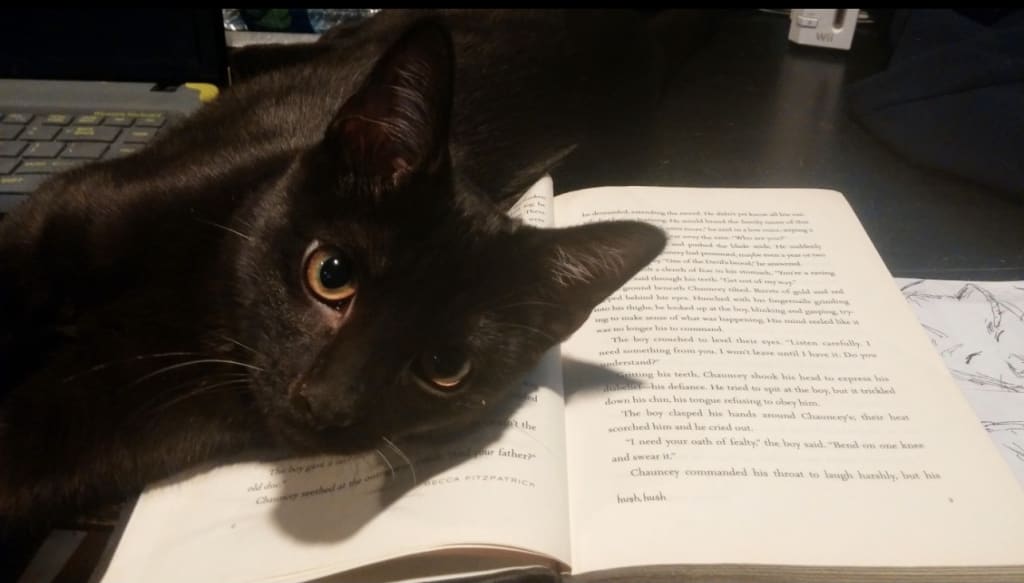 My motivator!
Work can be a source of extreme stress for many, and when I went into a call center job in the middle of a pandemic, spending over ten hours a day at a desk in my small corner bedroom, with a multitude of medical diagnosis, it definitely became a source of stress for me. If I were left to face it alone, I don't know what I would have done - but, luckily for me, my stress relief came in the form of a bundle of black fur with four paws and a purr that fills you with warmth. Her name is Imja.
Imja is the BEST paw-tner a girl could ask for. I couldn't think of another kitten more deserving of the EmPAWyee of the Month title. She is supportive, loving, goofy, and will let you know when it's time to take a break and get some cuddles! Before I got Imja, I couldn't even work; I was 19 and had never had a job. In high school, I was diagnosed with anxiety, clinical depression, and PTSD; the combination of these things made it difficult to function in day-to-day life, even with the help of doctor prescribed medications and therapy. My diagnosis kept me from venturing out into the world, making friends, going to school, and of course, finding employment.
I wanted to work for many reasons; to make some money, meet people, have something to do instead of sitting at home stressing all day. It wasn't long until I realized I needed a companion; someone to help me through the feelings I was experiencing and push me forward. One day after my 19th birthday, I went to the humane society and rescued a two-month-old black kitten; she had lost her mother and siblings at an early age and was lonely, looking for her person. I knew immediately that I would be there for her, but had no idea at the time how much she would be there for me.
After only a few months of being a mother to my baby kitten, I found a sense of purpose, became more confident in myself and what I could accomplish, and had the motivation to try out a new med combination and schedule that helped me tremendously. Looking back, I credit all of my forward movement to Imja and her influence. When I got accepted at my job, I was nervous about being alone during this new development; but I wasn't alone. I had my kitten right by my side. She's the greatest coworker there is!
Always helpful around the office, Imja has an array of tasks that she handles each day; from mouse watch to fly catching duty, Imja keeps my space nice and tidy, free of the little distractions that can interrupt a productive work day.
Aside from the work she does in the office, Imja also keeps moral at a ten with her silly, easy-going personality and comforting demeanor. Any time I'm feeling the pressure of the work day, I look over to her and she's doing something to make me smile or laugh. Whether she's chasing her own tail, jumping up to catch the reflections of lights, purring sweetly in your lap, or making funny noises and faces, the bedroom is a stress-free zone when she's around!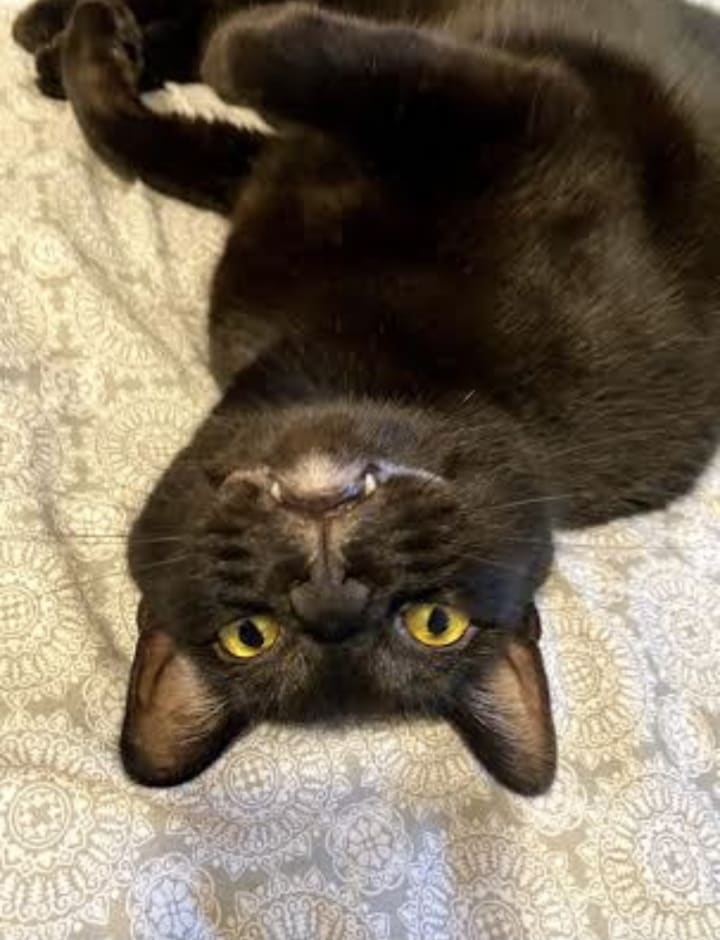 Imja's the type of cat that's always there when you need someone to lean on; a listening ear when you're dealing with a difficult customer, or a friendly head-nudge when you're feeling down and out. Lunch breaks double as cuddle hour around here, and her cuddles are magical. More than a coworker, Imja is a friend to all and a support system. My days feel shorter and lighter with her around.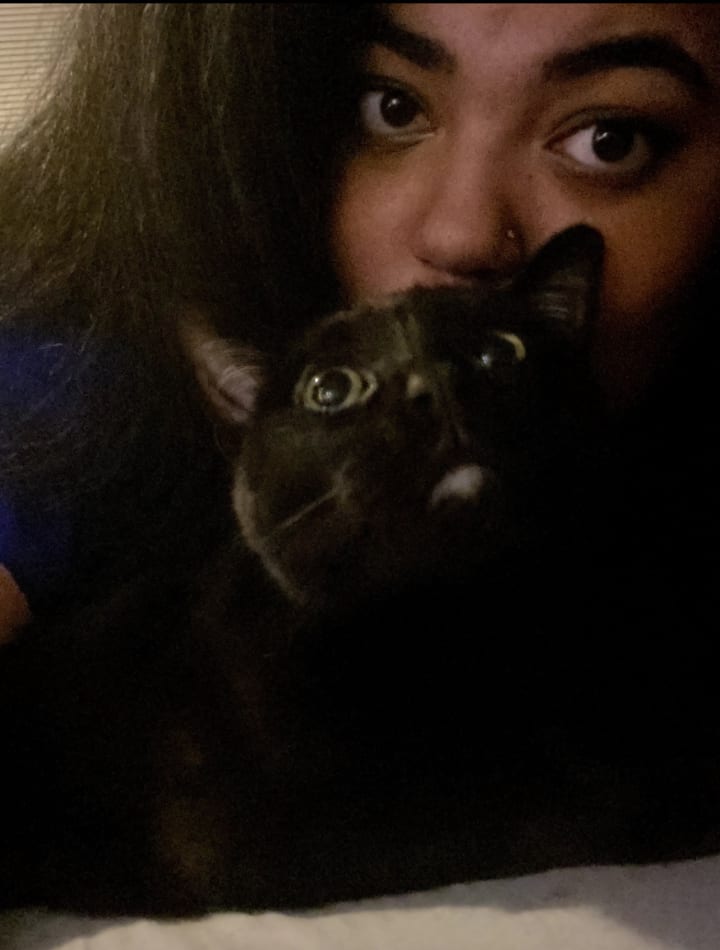 For all of these reasons and more, I feel that Imja would be the purrfect emPAWyee of the Month. Her presence makes me feel happy coming to work each day and keeps me going when things get tough. Imja is my closest coworker, my best friend, and the love of my life. I think everyone should be able to experience a love like this once in their lives. If you're looking for a partner in life, try a visit to your local shelter!