My Very First Siberian Husky
Duke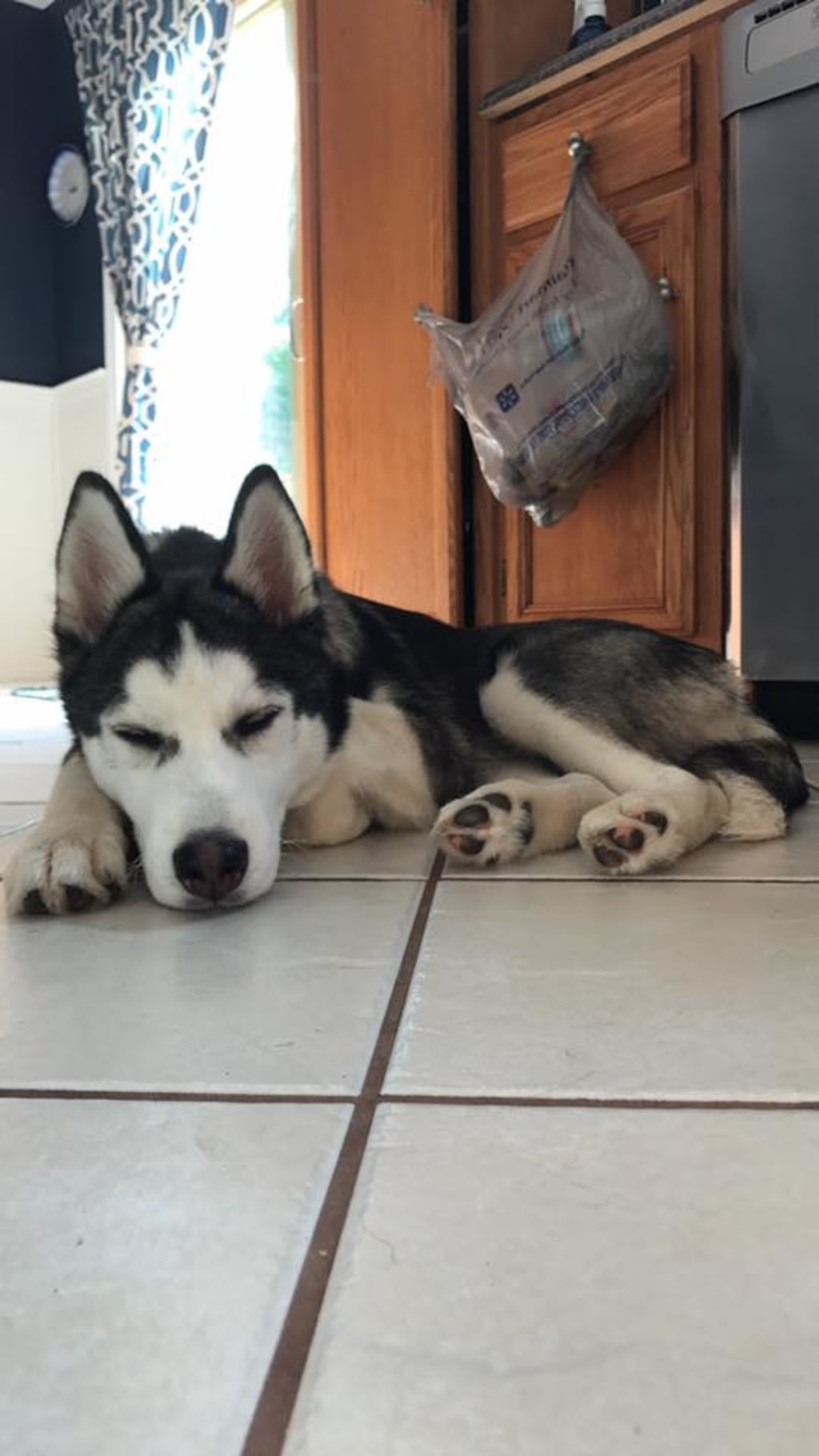 Duke
It all started out with my boyfriend and I wanting to get a puppy together. I wanted to get a Pitbull puppy but he wanted a Siberian Husky. So it turns out that we got a Siberian Husky; after all I still did a get puppy, right? Well anyways, we were looking to get one since the winter of 2016 and we THOUGHT that we had found one and we paid the people for the puppy but it was all a scam! Both of us were so disappointed and hurt that we didn't get the puppy so we waited a little while to start looking again. Finally we decided to start looking again in April of 2017. We had been looking for most of April, then I finally found an ad on a facebook page.
Being a little skeptical I messaged the lady about the ad and the puppy. She was the nicest lady I have talked to! She assured me that it was not a scam and that we would be getting the puppy for sure! My boyfriend and I were so excited to get him we immediately went out and bought him a collar and leash for when we got him as I was talking to this lady she was sending me pictures of him. We fell in love with him. We decided to go through with it and get him in May when he was old enough to be away from his mother.
Every week we were getting pictures of him growing and it made it feel as if we had him already. We decided to name him Duke and it turns out that the name fits him perfectly. To pick him up we had to drive to PA to pick him up so we left a Friday night at midnight and get there at 7 AM the following Saturday. Neither of us had slept cause we were so excited to get him. When we got there to pick him up the people were so nice and so welcoming. They were telling us that the puppy we were going was the pack leader and they hated to see him go.
It took us 8 hours to get back home, we weren't sure on how Duke was going to do in the car but, it was like he wasn't even there. He slept the whole car ride home and didn't have any accidents in the car. We could tell when he had to go out so we would pull over on the side of the road for him to go out and do his business. For an 8 week old puppy he was so smart and knew what he had to do to let us know he had to go. He learns things so quickly.
He is now 8 months old and he is the sweetest puppy that I have met and I honestly don't know what I would do without him. Training him has been so easy within the first couple of months he learned sit, down, leave it, paw and spin. We now working on come, high-five and over. There is times where all he wants to do is run around and not listen to a single thing you and then there's times where he will sit right beside and listen to everything that you say. He has probably been one of the best decisions I have made.
Reader insights
Be the first to share your insights about this piece.
Add your insights