My Beautiful Blessings
The Reasons I Breathe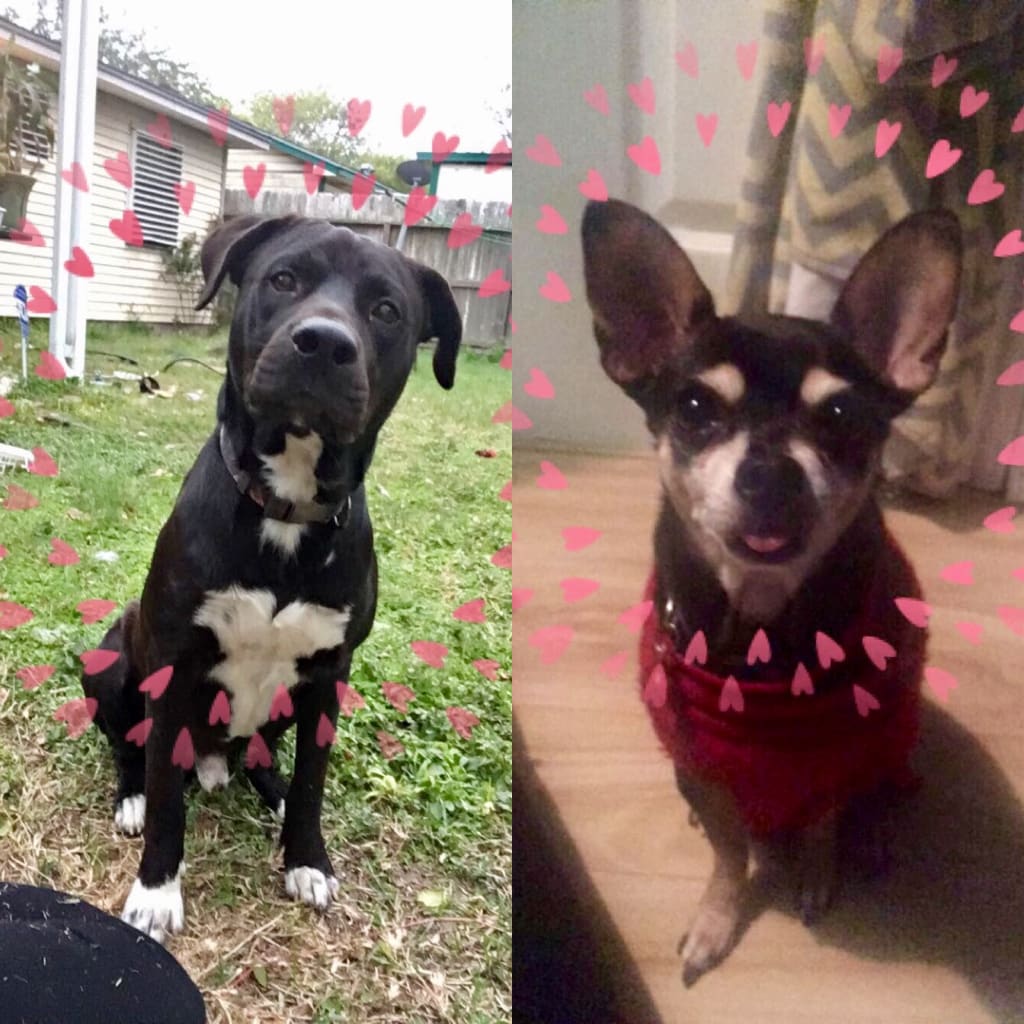 My life was forever changed the summer of fourth grade heading to fifth. I was ten years old and I had recently lost my beloved dog, Coco. She was the apple of my eye and the reason why I was always so happy. Her smallness, so intense, that if she were to bear her own litter, she would not survive.
Originally, Looee, the true blessing on the right, was not my first choice. I was hoping to adopt his sister, but alas, she had been adopted a few minutes before, even though Prince Looee, named Tiny Tim at the time, was the first of the litter to come and greet my parents and I. His ears, comparable to the size of modern-day satellites, really drew me to him eventually. An hour and $300 later, he was mine and we were on our way home, new dog supplies in hand. Eight years later, and he and I are inseparable, despite the fact that I'm 500 miles away for college. I miss him dearly and I find myself crying, yearning for the day I get to hold him in my arms once again. He has been in my life through every single boyfriend and problem I have ever had to face. He is my best friend, my child, my being that I tell all of my secrets to, and whom I know will keep them safe forever. He is my shining light that guides me through this journey I call my life. His soul is like a radiant energy that cannot be contained, not even by the most extreme darkness.
Rocket, the beautiful pup on the left, is the most recent addition to our family. His heart beats like the sound of a million hooves of horses in a stampede. His embrace so warm, I feel that if I don't let go, my skin will melt and I might not ever be able to. His smile so welcoming, you'd think he was a human being under all that fur. He was a gift from my friend, as his dog had unexpectedly become pregnant, and he wasn't able to care for all of her children. I received him when he was but a few weeks old, and was the size of my chihuahua, Looee. Now, Looee is the size of his head. When he was young, the backyard looked like a monsoon had just rolled through. Now, he has matured into a calm, and collected young man, always eager to head out for his daily walk.
My dogs are the reason why I still believe that I have something worth living for. When I needed a shoulder to cry on and nobody was there, they were. No judgment, no punishment, only pure understanding and instinctively willing to make everything all better. When I'm unhappy, my dogs are unhappy, which makes me want to become happy for them, for they deserve to be surrounded by endless love and positivity.
Dogs are definitely beacons of light that shine so bright in this dark world. Everybody says that their dog is the best, and each and every one of them is right. They just radiate so much positive energy that could be enough to make your day go from dark and depressed, to the best ever.