Murphy
The Manic Rescue Cat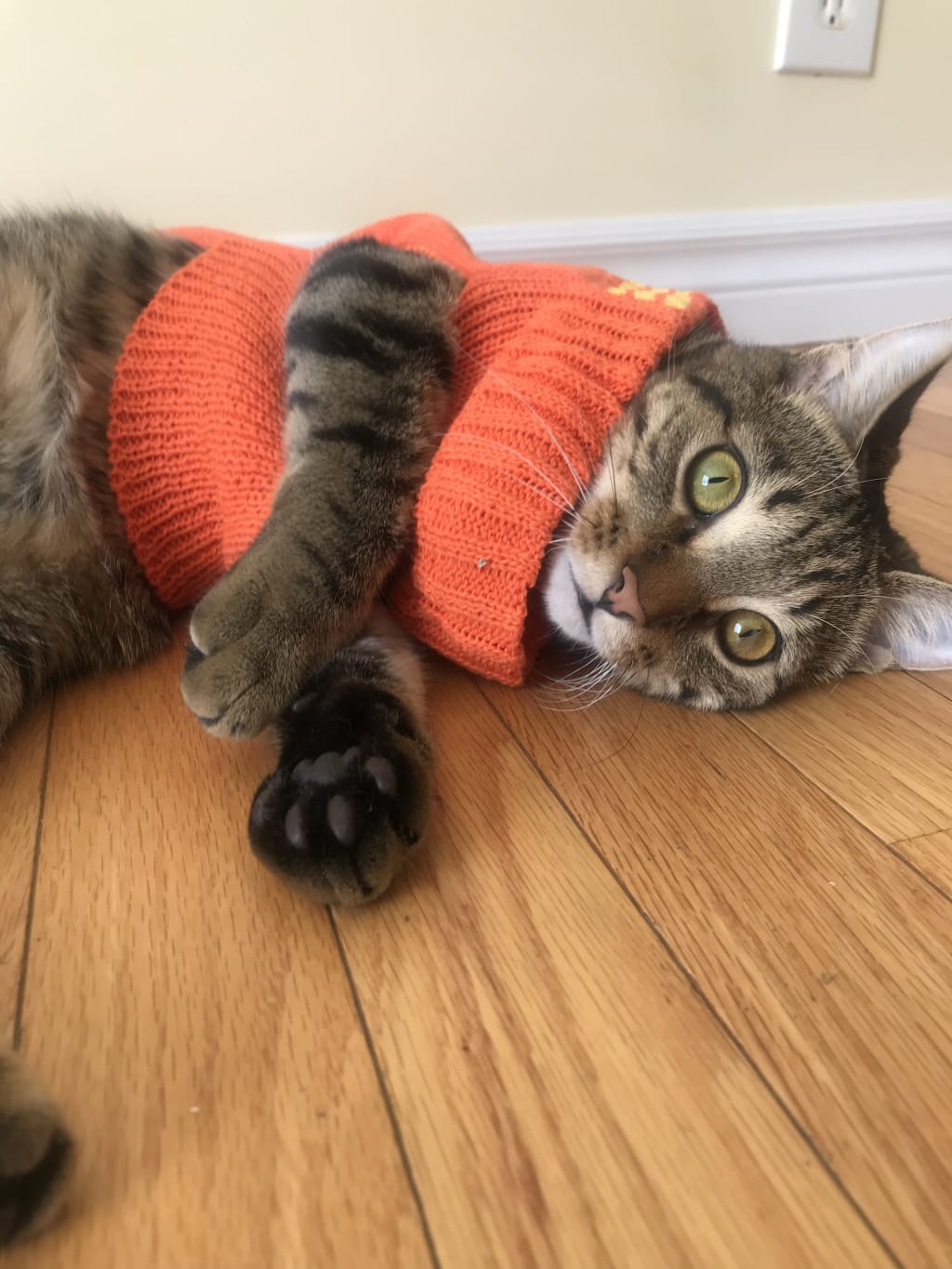 Meet Murphy. The St.Patrick's day baby, hence the name. My cousin runs the local rescue where I got him from as a kitten. He was already named when we got him but "Murphy" really did seem to work for him so it stuck.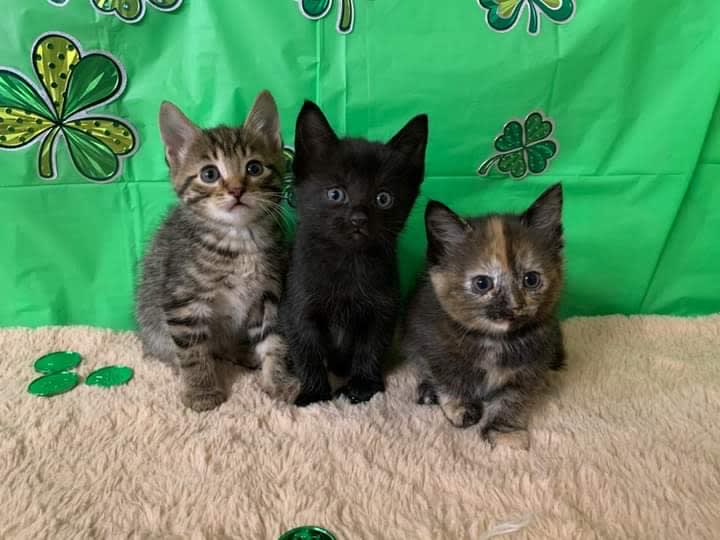 When we first inquired about Murphy my other rescue, our dog Buddy, was starting to show some signs of old age and I figured he could use a companion to help keep him young and happy. We did a two week trial with him just to see how they would get along. They were absolutely perfect together! Naturally, we officially adopted him after the trial period had ended. Murphy and Buddy became the best of friends. They had so much fun for the short time that they got to spend together, Murphy really did help bring a little bit of spark back into Buddy's life. However, Buddy's health unfortunately continued to progressively deteriorate and eventually we had to say goodbye. It was extremely hard on our family, but having Murphy with us through that time helped so much.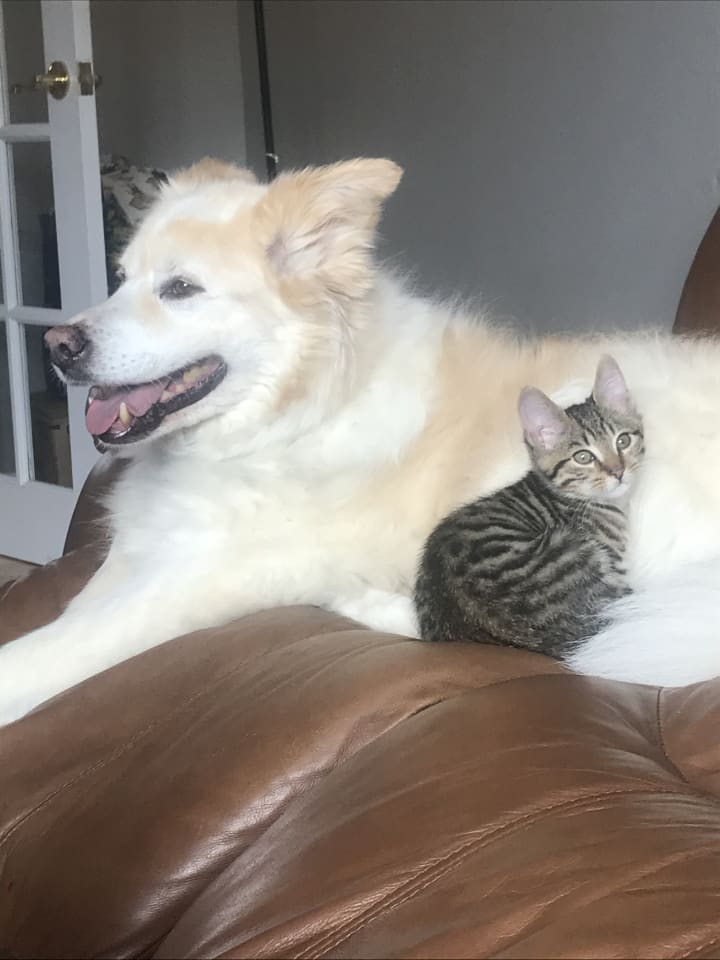 Murphy is a very cheeky cat. His favourite things are causing mischief and cuddling. You could say he's a little manic. One minute he's this cute, calm, affectionate, adorable ball of fur and the next minute he's like the Tasmanian devil, racing around doing parkour, knocking over everything in sight, chewing up all my house plants, terrorizing the kids. A true spawn of hell, if you will. To be honest it's kind of funny how chaotic his character can be. I think that is why these costumes suit him so perfectly, the cute, calm, adorable, knitted pumpkin sweater along with a fierce, panic causing, wild shark costume. I couldn't choose just one, he needed to showcase his ever changing personality. A costume change seemed like a very Murphy touch to the occasion, if his temperament changes on a whim so should his outfit!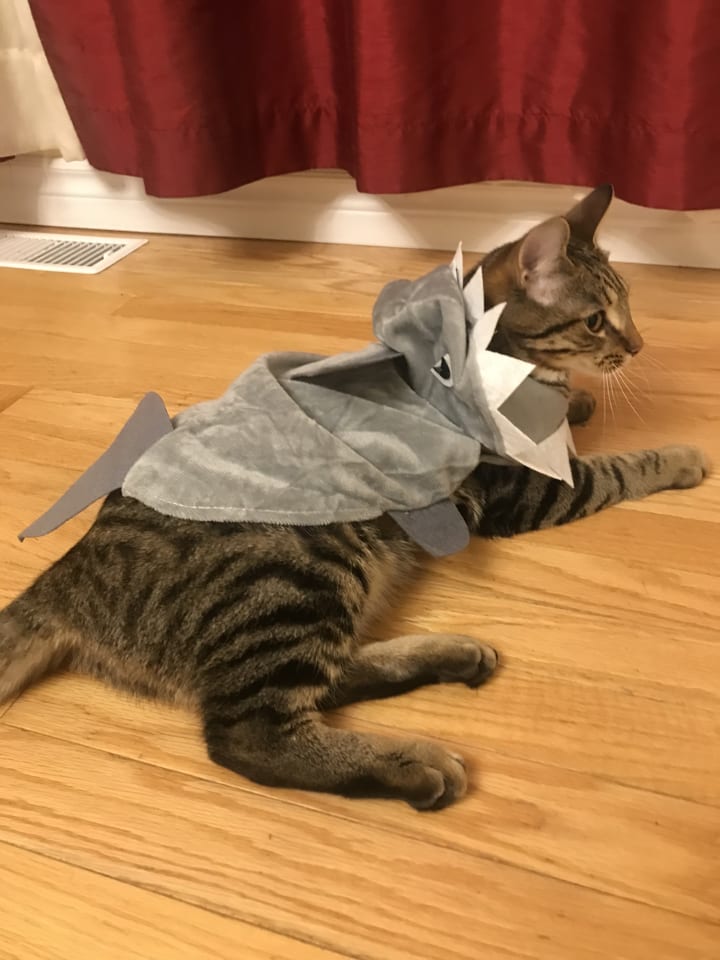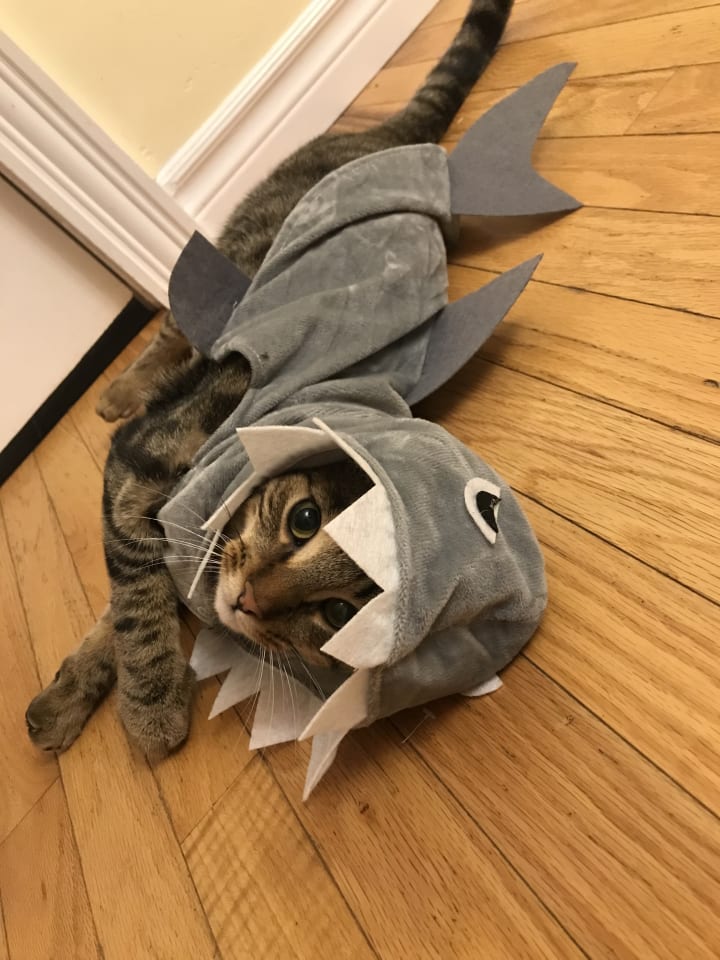 The tabby colours of his fur and his bright green/yellow eyes make everyone that meets him instantly fall in love despite his sometimes devilish ways. And I believe that's why he fit in with our family so perfectly, our family is a teensy bit chaotic to say the least. Me and my wild, loving, two children. My daughter, Nevaeh, who is a very strong willed and free spirited little girl. My son, Maverick, who has autism and is full of determination, wonder and imagination. I have my hands and heart incredibly full. We can go from being cuddled up on the couch quietly watching a family movie to running around the house jumping from one piece of furniture to the next, with squeals of excitement, trying to escape from the infamous invisible floor lava. Sometimes I question if Murphy even realizes he's a cat because he loves to join in the fun as much as the rest of us.
I've heard that cats tend to mimic the habits and personalities they see from their human counterparts, if that is actually true then I suppose you could say Murphy comes by his crazy ways honestly. And quite frankly, I wouldn't change a thing. Our family, Murphy included, keeps me on my toes and continuously brings my life so much joy and excitement! Sometimes it can get a little bit overwhelming, but I wouldn't have it any other way!
I wonder if he feels the same way about us?
If you're interested in more about Murphy feel free to check out our tiktok for videos:
https://vm.tiktok.com/ZM82mFDSK/
If you would like to read more of my content please heart and subscribe.
Cheers
About the Creator
Just an island girl who loves adventure. Trying to live my best life in this messed up, beautiful world. And writing along the way...
Reader insights
Be the first to share your insights about this piece.
Add your insights