May Our Workforce Be With You!
Service animals are a special force.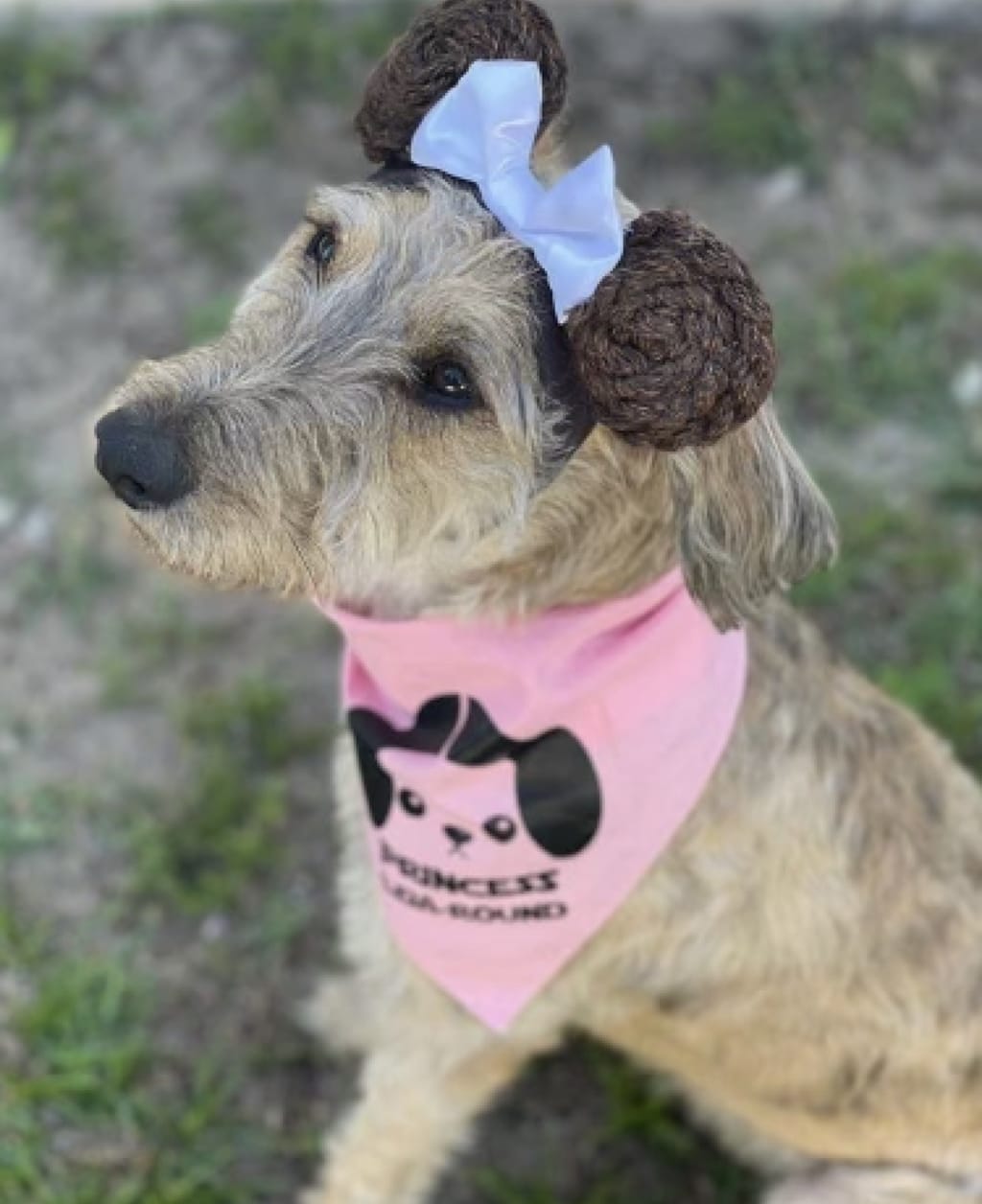 A true princess.
In the words of the real Princess Leia…"Stay afraid but do it anyway. What's important is the action. You don't have to wait to be confident. Just do it and eventually the confidence will follow."
Meet Our Leia. Leia is a fellow co-worker here at Ridgeview Global Studies Academy, and in staying true to her name, this princess (like Carrie Fisher) is teaching teachers and students to be more confident everyday.
First and foremost, Leia is a medical alert service dog. She has been trained to signal her owner when things are medically off. She will give alerts when hormone levels, blood sugar levels and/or blood pressure levels are off. She can even help keep anxiety attacks at bay. In other words, Leia fights the storm. Even though Leia is young and new to the job, she has been training for this role since she was just a three month old puppy and has proven she is confident in her role.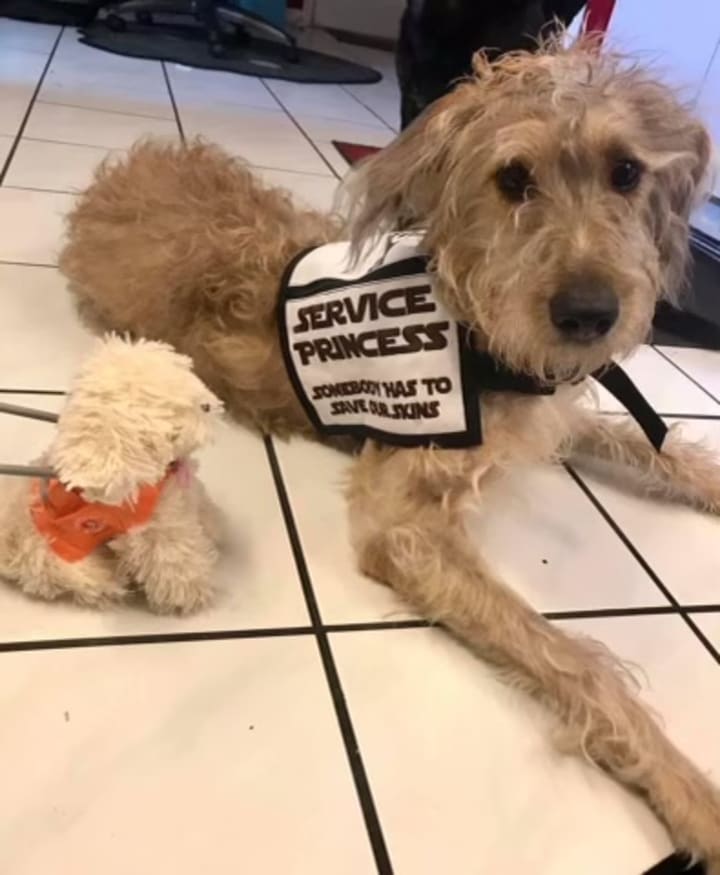 Just the other day Mrs. Sotolongo and Leia made their way to school as they do every other school day. Not long after making it to school, Leia began to signal her owner that something was wrong. Due to Leia's age and her "recent" employment, Mrs. Sotolongo was a little apprehensive to listen to Leia and heed her warning. However, like a true Jedi, she used her confidence and force and did not back down. When Mrs. Sotolongo went down to the nurse, she found that her blood pressure was extremely high. Leia had taken action and did what she was trained to do. In the end, she protected her owner and may have prevented other serious medical issues from arising.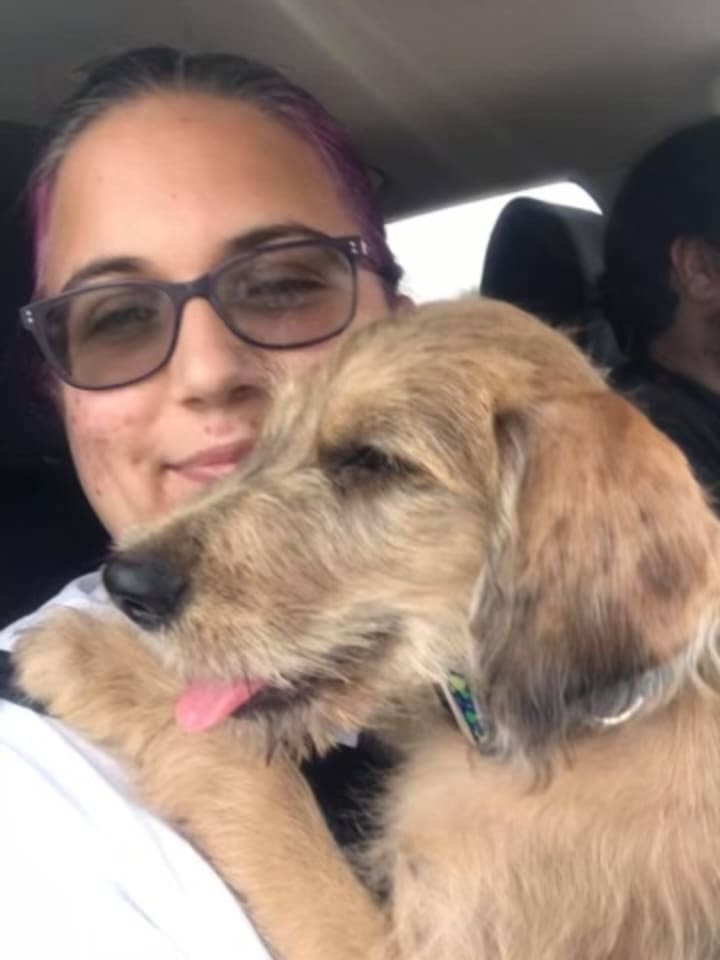 For Mrs. Sotolongo, she is more than just a dog, she is her lifeline. She writes, "My anxiety had gotten to the point where I was on a very high level of medication. Even on this medication, I was hesitant to do anything without my husband beside me. My breaking point came when my psychiatrist put me on medication that had such huge side effects that I wasn't sure it was worth taking. I knew then that I needed to find a better way to deal with my anxiety and the health issues it creates. I got Leia when she was 3 months old. She has been an amazingly sweet and smart dog since day one. One time my husband let her out in the yard at night and then fell asleep on the couch. She dug under the fence and came to the front door and barked and scratched to be let in. Another time, when I didn't have students in my classroom she was still wanted to help and knew she was on the job. This student was having an anxiety attack and she alerted and was doing her best to get to that child. I didn't realize why she was signaling until the student's teacher told me what had happened later in the day. Leia is not only a comfort for me but she is a comfort for everyone in my class."
This is just one of the many ways Leia serves her owner and RGSA. If a student is having a tough day they can sit with her for a few moments and it always helps.
In addition, Leia is also teaching students the importance of service dogs and how they serve people with many different medical, emotional or physical differences. At Ridgeview, we strive to educate our students and encourage them to celebrate other's differences. We want kids to be aware of the challenges others face, and we want them to see the courage these special animals have brought to their owners and others that get to benefit from their services. Princess Leia is just one of about 500,000 service dogs helping restore confidence and courage to the world around them.
Along with teaching students about the importance of service companions; Leia is teaching them how to interact and work alongside furry friends. Leia wants students to understand the difference between work and play. They are learning the proper ways to respond and interact with an animal on duty, so that these special companions can get their jobs done without distractions. Although, Leia loves to play and be a dog. She is learning and showing kids how to focus on the task at hand.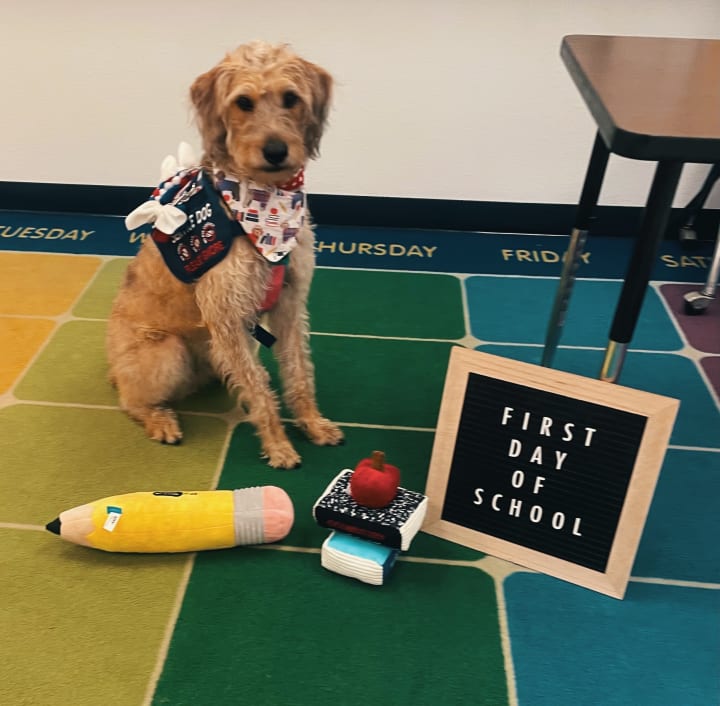 Finally, Leia is encouraging kids at RGSA to deal with their emotions and find support. Emotions, such as Anxiety is at an all time high as we navigate through this pandemic. Our students need outlets and coping mechanisms to teach them how to process these natural emotions in healthy ways. In the picture below you will see Leia enjoying Mrs. Sotolongo's "calm" corner. She is teaching students that emotions are a natural part of life and when we find they are getting too overwhelming; we are still in control and can use tools and strategies to calm the storm.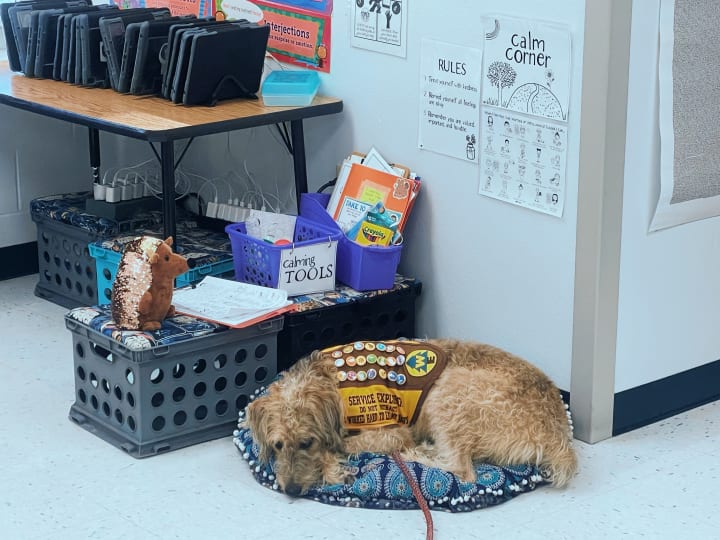 Leia loves being a symbol of support through this time. Kids love seeing Leia around school and she reminds them "that hope is not lost today…It is found."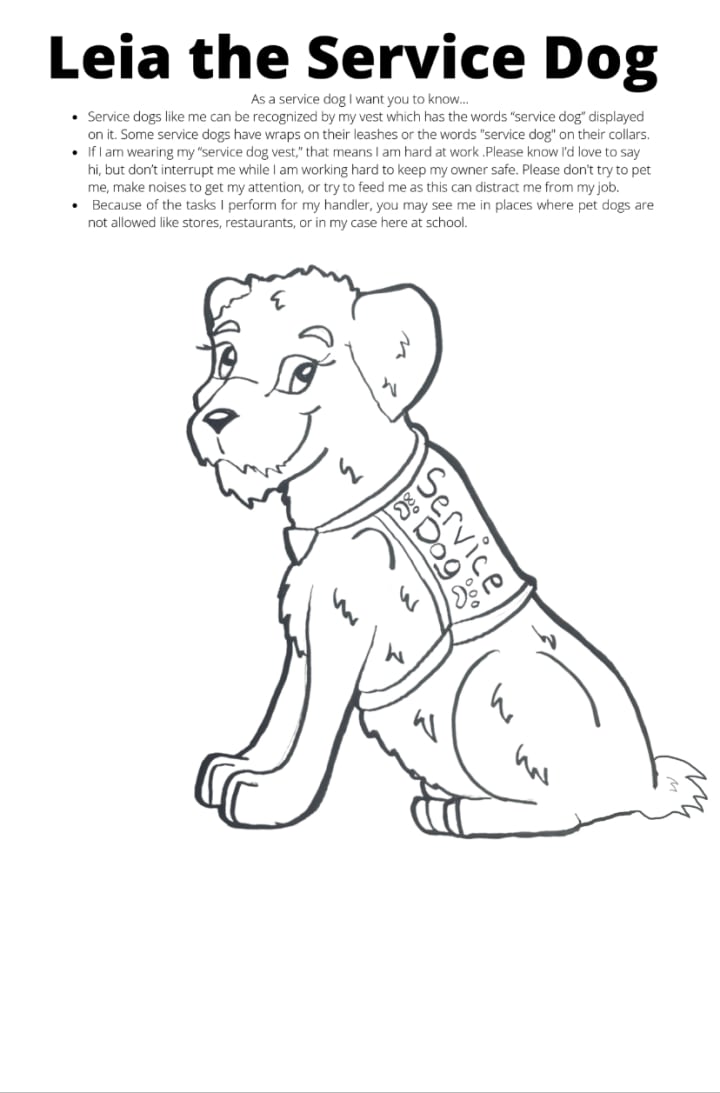 dog
I'm a mother of 5, wife and teacher. I love creating conversations with words. I believe words are powerful things that can inspire action. If you can't "do", you can still create action with your words!
Receive stories by Natalie Stover in

your feed