Man's Best Friend:
How Dogs Can Improve Your Physical Wellbeing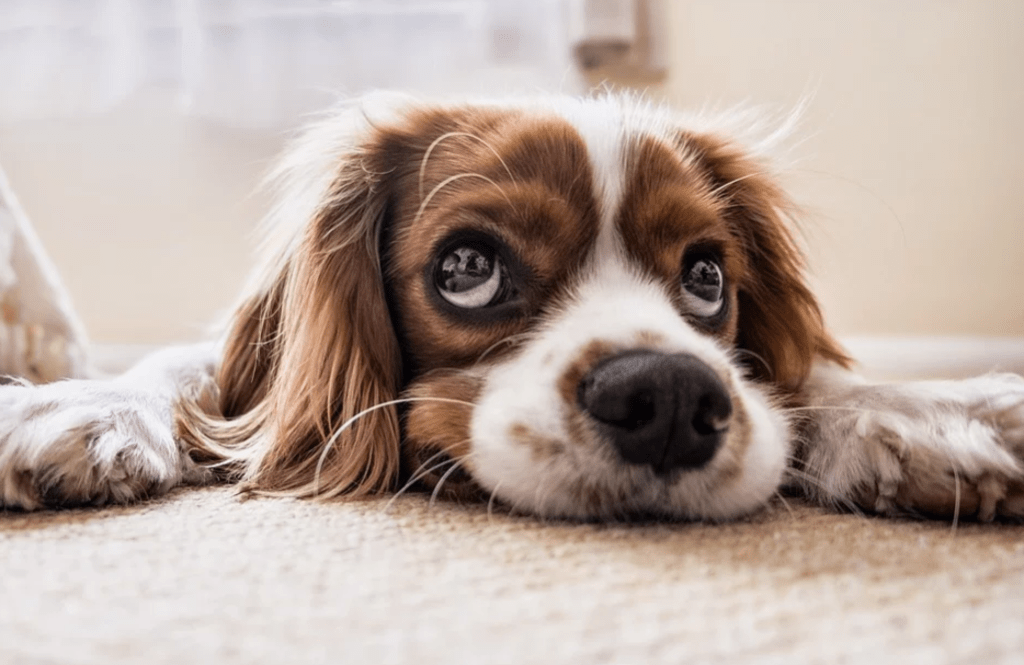 When discussing mental health, it's been suggested that being around our favorite furry friends helps release the 'happy hormone' inside our heads that make us feel, well, happy! As far back as humans can remember, the unconditional love we show our pets has been written and spoken about.
So, surely dogs can help our physical health too? Well, take note of the many fun and enjoyable ways to help keep you and your pet fit and healthy.
Walking Your Dog
Picture this: waking up on a clear Saturday morning, knowing that the only priority you have is to take two, three, maybe even four adorably cute pooches on a casual stroll in the park. Well, why not give it a go? Dog walking can be a great way to engage in some pulse-raising exercise for you and your canine companions to enjoy together!
One benefit of becoming a dog walker is the extra bit of cash that can be made from it. In fact, it's thought that the average cost for walking a dog is £10.37 per walk. This of course can vary depending on the length of the walk. For breeds such as Greyhounds, Labradors, or Collies to name a few, they typically require between 30 minutes to two hours exercise per day. For slightly less energetic dogs such as Pugs and Bulldogs, a short 25 minutes a day should suffice.
Fortunately, there are no formal qualifications needed to become a dog walker. Just make sure to take out the adequate dog walker's insurance, a few litter bags, and a dog lead or two. So, what are you waiting for? Get walking!
Charity runs
Got a sporting goal to work towards? If so, entering yourself and your dog into a charity run next year could be the perfect solution. This new and upcoming idea is a great way to not only improve your fitness, but to also raise money for some desired charitable causes — all with the helping hand of your dog for some comforting motivation.
Swimming
Whether you're in the sea during summertime or at your local swimming center for dogs, swimming has amazing health benefits for both you and your furry friends. To begin, it is a great activity for not only staying fit, but for those people and dogs that suffer from any stiff muscles or joint difficulties, swimming is the ideal sport to try.
It is certainly a sad thought to think of your much-loved pet ever being injured, however, to help them out through this tough time, swimming can be a highly therapeutic and pain-relieving exercise for them to partake in. By swimming in warm water, it helps speed up your dog's recovery process while aiding their joints and muscles for any injuries and sores.
Fortunately, there aren't many cons to taking your dog for a swim. Even for those who are less natural born swimmers, teach them a new trick or two! Enjoy this thrilling activity while successfully improving and strengthening both you and your pet's body and muscles.
Yoga
Yes, you heard correct, this millennial trend is becoming an increasingly popular choice of activity for dogs and owners to enroll in. For those that are new to this trend, there are many yoga poses out there for you and your pet to practice before trying out a lesson.
When discussing the health benefits associated with this fun new trend, yoga can be a great way to stretch out any strained muscles, tight torsos, and any other discomforts, strains, and stresses you and your pooch's body hinder throughout everyday life.
In conclusion, finding fun activities for you to enjoy with a canine is easier than what you think. So, stay healthy, take part in activities and most importantly, enjoy the company of our furry friends.