Lunatic Dog or Jubilant Doodle
The Astonishing Mr. Obi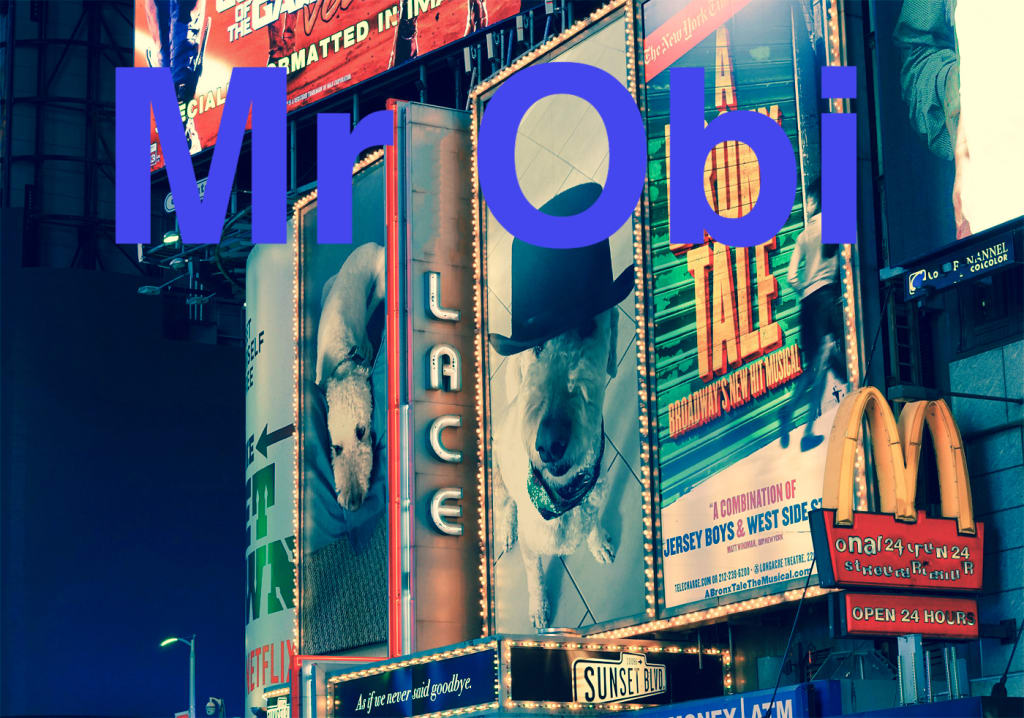 Dog Photo by Warren Curle 2021, created with Photofunia
Mr. Obi is what is known as a Double Doodle. His mom was a Standard Poodle and Lab; his father was a Golden Retriever and Standard Poodle. True is Mr. Obi knows only one thing for sure, he is a "DOODLE."
Now Obi became part of our home when he was about three months old; we travelled through flooding, risked slides, and spent over nine hours getting him back to our home. (The drive should have been under four hours.) Our family observed that we had had three very different dogs over time, two were hounds of some sort, and the other was a doodle/hunting dog. They all had names before they came to live with us in each case.
The only change is when Obi tends to get all "doodly" he is often referred to as "Mr.Obi" This happens at least three or three hundred times a day.
I still remember when Obi went to see our local Veterinarian, it turned out she was away. A retired Veterinarian was filling in for her. Mr. Obi tried to impress this gentleman by taking his stethoscope and standing on his hind legs. Mr. Obi was shocked when the vet took his device back and commented, "First humans combine a Standard Poodle, a super-smart super-smart Hyperactive Labrador Retriever that is also intelligent, then they wonder why they have problems. They are Frankendoodles."
Obi, to be honest, does tend to borrow things, purses, bags, yoga mats, stuffed animals, socks, underwear, wrappers, to name a few of his favourites'. To his credit, though, Obi does not chew them up. Obi tends to hope for the chase more than the idea of sneaking off and ripping something apart.
Obi does enjoy walking on his hind legs from time to time, especially if he can carry part of his leash in his mouth at the same time. This does not happen when alone in the bush or on a walk. But the moment an audience of people appears and smiles at him, the performer in Obi suddenly appears.
Obi loved to be around other dogs and lives with a smaller elderly dog named "Maggie," but usually referred to as the "Menace." Obi understands that an older female dog is always the Alpha in the group, and when he occasionally forgets, she reminds him of this very quickly.
Mr. Obi loves going out in the Motorhome and will often stay up late at night playing cards with the humans or enjoying a beverage at the table. at times Obi forgets that despite his best efforts the humans do not know when he has one card left.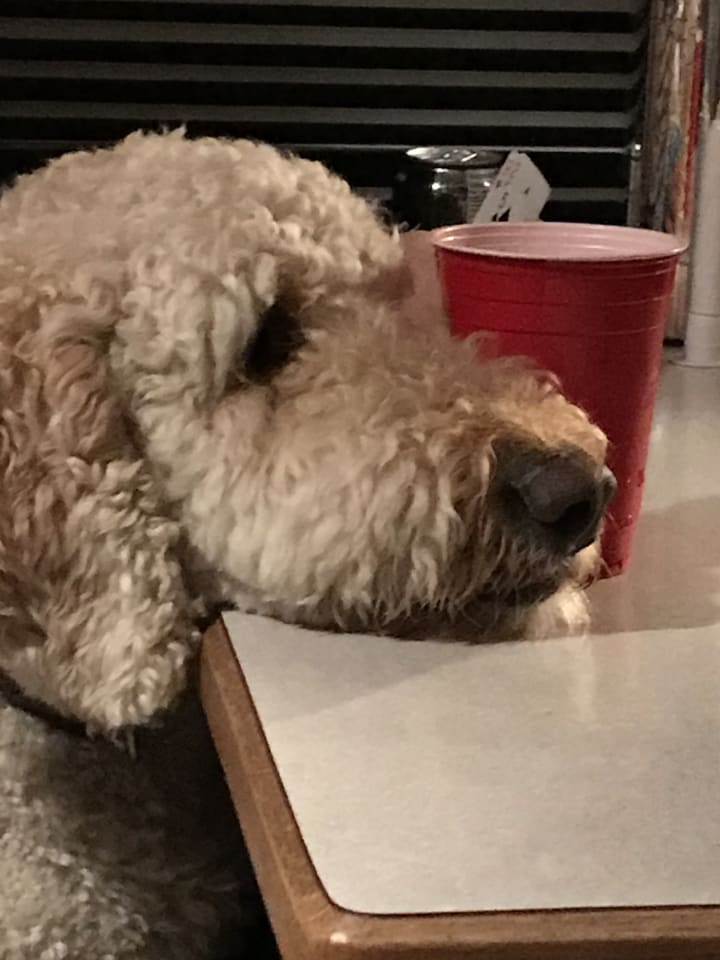 He has a fellow doodle he considers a friend. The two danced and chased each other around the yard until they collapsed. Here is a short Video of Obi in the dog parks in his early days. Obi truly believed he was a Jedi Knight and had a career opportunity in The Dog Park Wrestling Association.
Mr. Obi does enjoy wearing a Top Hat, especially when sitting for a moment involves removing the silly hat and getting a dog treat. Obi has dressed up a few other times, and yes, occasional will run off with the costume items.
He loves snowdrifts will stay out all day in a snowdrift, but despite loving a swim, he truly dislikes getting too wet in a rainstorm and will attempt to hide when it is time to walk in the rain.
Many dog owners know about the side effect of walking your dog in lots of rain. Yes, the "Zoomies" this effect happens the moment the dog is free in the house after the quick dry off. Sometimes it means racing through the house at top speed for anywhere from two minutes to ten minutes. Bouncing off walls, furniture, humans, and skidding across beds.
Is a Doodle a good dog for someone that will be away for many hours at a time? My answer would be no? A bored Doodle gets lonely and will slowly redecorate your home. Kennels/Doggie Jails might be an answer to create an unhappy dog, but on the flip side, it gives the dog something to escape from then redecorate the room or house with.
Let the doodle sleep in your room, on your bed, and discover the joys of living with playful, loving animals. Oh yes, the romance between humans as you know it will never be the same.
adoption
About the author
A Fifty something male that enjoys writing short stories, scripts and poetry. I have had many different types of work over my lifetime and consider myself fairly open minded and able to speak on many topics.
Reader insights
Be the first to share your insights about this piece.
Add your insights