International Dog of Mystery
The life and times of Gilda Radner Baggott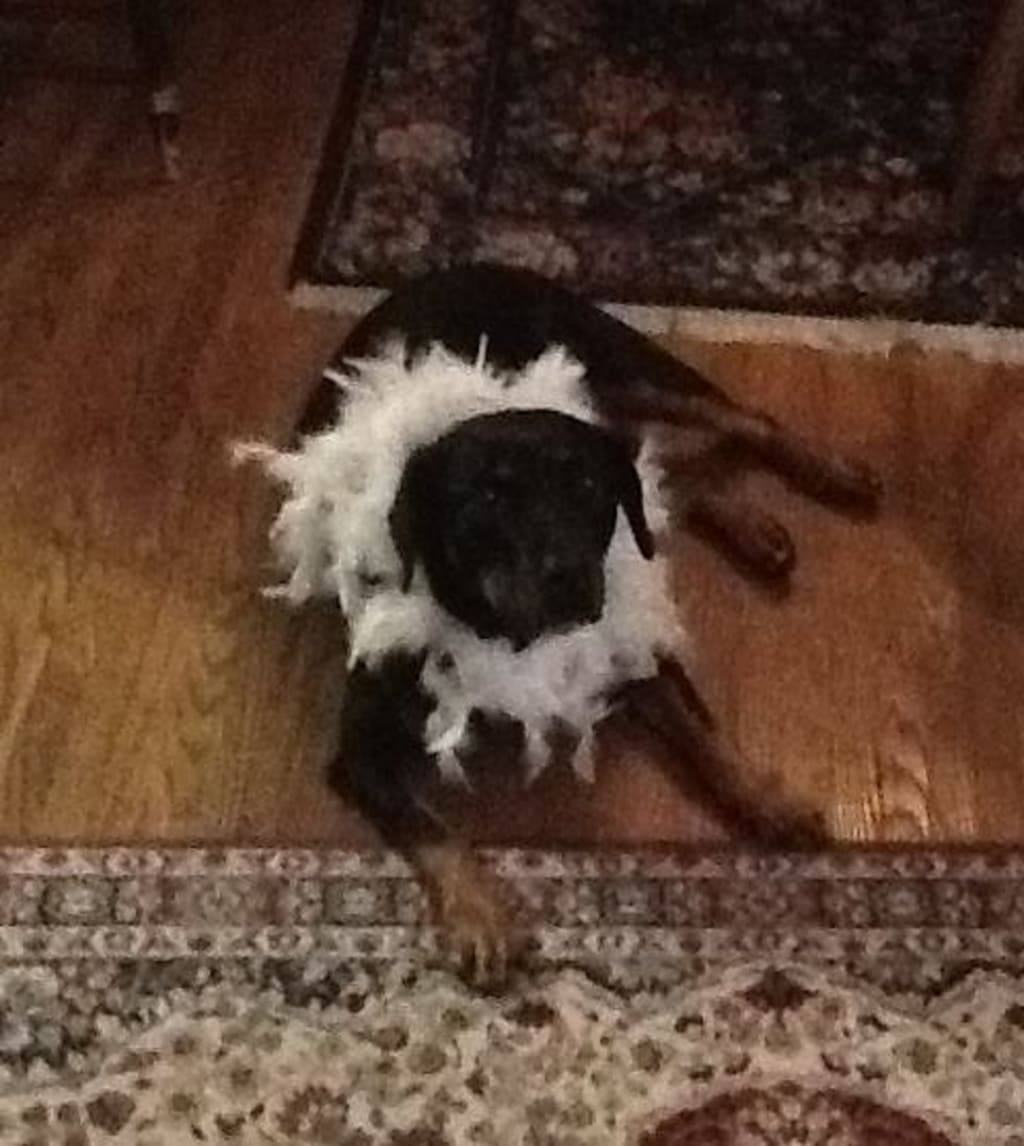 Gilda Radner Baggott, International Dog of Mystery
April 15 2004 to April 27 2018
Gilda Radner Baggott died after a brief illness on 27 April 2018 at the age of 14. Beloved dog of Kate, Brian and Mary, Gilda was a dog of unprecedented calm and awareness who came into our lives in September 2011. We arrived at the rescue shelter just a few minutes before another family who had been attracted by the adoption profile with the line: "Gilda loves children above everything…"
She was advertised as good "beginner's dog" because she could be left at home alone, was quiet and gentle and loved to bike and swim. In finding Gilda exactly when we did, our family won the rescue dog lottery.
Little is known about Gilda's early life. Registered in Spain, she was brought to Germany by a rescue organization in 2008 where she had two other owners before landing in the care of Tiere in Not Odenwald. She came to Canada in 2013 when her family returned here after living in Europe for a number of years. As she never learned to speak English or French, Gilda never obtained Canadian citizenship. She did, though, adapt to Canadian life. One of her favourite activities was tobogganing. She would race the toboggan down the hill and, at the bottom, snatch the toque off the head of the rider she had chased.
There were signs that she had always lived a life of love and adventure before she came to us. Gilda permitted no male dog, no matter how big or small, to even sniff Mary's hand. It was a protective service she extended to every other small child with whom she became acquainted. She sought affection from seniors in wheel chairs on sight. She maintained a love of seafood and for the scent of second hand cigarette smoke. Where local regulations permitted, she enjoyed hanging out in pubs and on patios.
Not all remnants of her past were positive. She was a highly-trained killer. She once tried to run after horses setting out on a hunt. On another occasion she slipped her collar and went through a hole in a fence where she killed a large rooster and three hens before she could be caught. Within an hour of arriving in Amsterdam for a visit, she jumped into a roadside pond to go after a swan. After she immigrated to Canada, grey squirrels entered her back garden at their own risk. At least three of those creatures lost the gamble.
There was other evidence of specialized training. Once, and only once, shortly after coming to live with us, she demonstrated a sequence of "dog tricks" that included fetching a ball, tossing it in the air, catching it mid-air and then sitting on the ball until someone said: "Wo ist der ball? Where's the ball?"
During her life with us, Gilda was no performer. She was a helper. Gilda came into our lives as our family was entering a period of crisis. None of us knew just how long that crisis would last. Through those times, Gilda provided us with welcome normalcy. She woke her children up every morning and, in their younger years, walked them to school. At 2:40 every afternoon, no matter where she was or what she was doing, she stood up, shook herself and prepared to go pick them up. She supervised both homework and video game play, ensuring that Brian looked up from the computer on a regular basis. She reminded us, that no matter the weather, everyone needs three walks a day and a friendly word with the neighbours.
It is our great regret that Gilda's illness was diagnosed the same week that our hard times came to a final end. If there was ever a dog who deserved the reward of living through good times with us too, it was Gilda. She will be profoundly missed by her family and friends both human and canine, but not by the neighbourhood squirrels. Her family urges everyone to visit their local animal shelter or animal rescue organization just in case there is an essential member of their family waiting for them there. We take comfort in knowing that our Gilda, our international dog of mystery, completed her final mission. Good dog.