Indian Leopard - Facts, What Do They Eat?
Read full blog to know everything about the Indian leopards and visit Jawai, Rajasthan for leopard safari.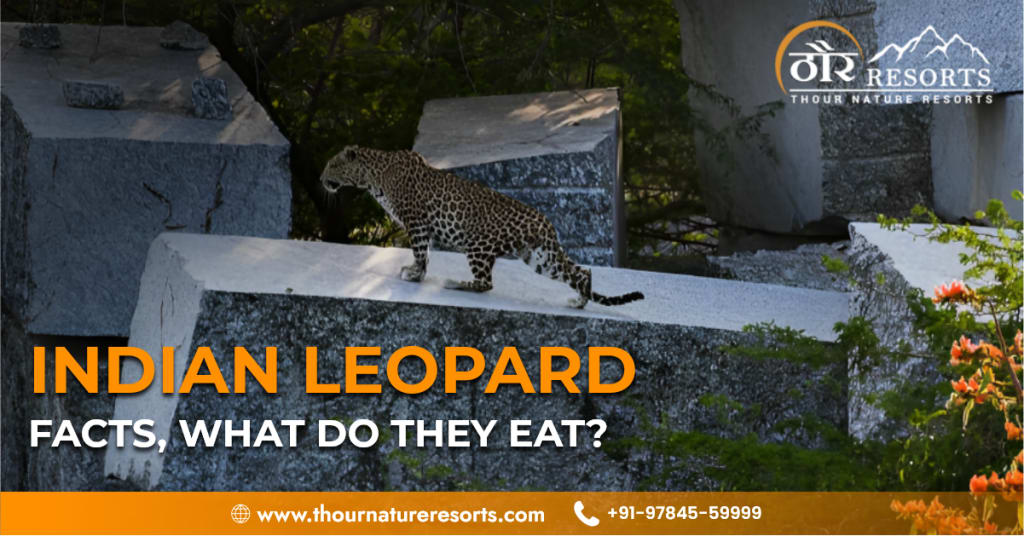 The Indian Leopard is one of the beloved big cats in India, and they are easily visible in Jawai Bandh. It is a place situated near the Pali district of Rajasthan. Jawai is known for the leopard safari, and it is a hub of big cats. Here, visitors can witness leopards while they are roaming here and there and performing their regular activities. If you are a wildlife lover, want to see this endangered species, and know more about them, then you are at the right place. In this blog, we will shed light on some facts about leopards and what they eat. It will be interesting to know more about these wild cats and know about them.
Interesting Facts about Indian Leopards
1. The name "leopard" comes from the Greek word Leopardus, which means a mixture of Lion and Panther.
2. Many times, we heard about these wild cats that were spotted on the tree. It is because their paw is designed to get a better grip over the tree in comparison to other wild cats.
3. There are plenty of peoples who goes for Jawai leopard safari to spot these wild cats. But it is the most elusive and secretive of the large felids. So if you want to see them and feel the real thrill then Jawai Bandh is a perfect place to leopard safari. There is plenty of tour operator in Jawai who know the exact points where you can easily be a witness to these wild cats.
4. When we talk about the speed of Leopards, they can run up to 50-60 km/h.
5. One of the most interesting facts about leopards is that you can only find one Leopard in its specific marked territory.
6. When we shed light on the lives of these wild cats, they live 21-23 years in captivity. But their life span in the wild is estimated around, to be around 10-14 years. If we talk about the main reason behind the deaths of leopards in reserve then it should be disease, traps, and predation by lions.
7. If we talk about the birth then the gestation period is around 90-110 days. Generally, a Leopard gives birth to 2-3 cubs at a time, and the weight of a baby Leopard is 600-700 grams. At the time of birth, they are blind and nearly hairless, too.
8. Most of the leopard cubs get killed by the predators, and because of this, only 2 out of 10 leopard cubs make it to adulthood.
9. Leopards' tails are longer than any other big cat, playing a very important role in supreme agility: balancing, jumping, turning sharply, leaping, or running.
10. Leopards don't need much water. They tend to rely more on the blood of their prey. That is why they can successfully thrive even in arid and mountainous regions.
What do Leopard eat
The Sambhar deer, Nilgai, wild boar, langur, peafowl, Indian rabbit, and others are some of the common prey items of the Indian Leopard. As opportunistic hunters, leopards also commonly take down feral animals such as pigs, sheep, lamb, and stray dogs in addition to small livestock. These all are the food of leopards by which they can fulfill their hunger. If you have a strong heart and want to be a witness of leopards while they are haunting then book a leopard safari in Jawai. It can give you goosebumps but it will be a lifelong memory. So if you are a wildlife lover and want to feel the real thrill then must try to visit Jawai Bandh and be a part of the Jawai leopard safari by booking any tour operator in Jawai.
Final Words:
By reading this blog readers will get to know about the Indian Leopard deeply. Along with this we also cover some interesting facts about leopards and their food. Rather than that if you want to spot these wild cats then you can visit Jawai Bandh in Pali District of Rajasthan. If you are planning to explore leopards and the Jawai leopard safari then we recommend you stay at Thour Nature Resorts in Jawai.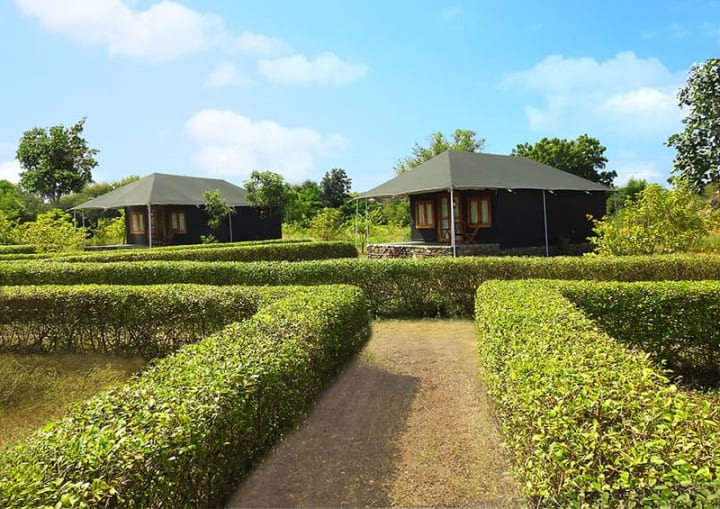 By staying at this family-friendly resort in Jawai guests will get to know nature and wildlife closely. They also arrange a leopard safari on your demand. To make your tour more interesting and thrilling the resort staff also arrange high tea and bush dinner which will add charm to your trip and make it memorable.
Book Resort: Call & Whatsapp : +919784559999 | Email: [email protected]
About the Creator
Thour Nature Resorts is the best wildlife nature resort in jawai bandh, Rajasthan. Book your stay in jawai leopard camp and make your vacations memorable with family and friends.
Reader insights
Be the first to share your insights about this piece.
Add your insights