If the pet cat has these conditions, it is "malnourished"
Cats, like humans, need to be fed, and if they are not fed enough, they will have a variety of problems. If your cat has any of these problems, it is a sign that she is "nutritionally deficient".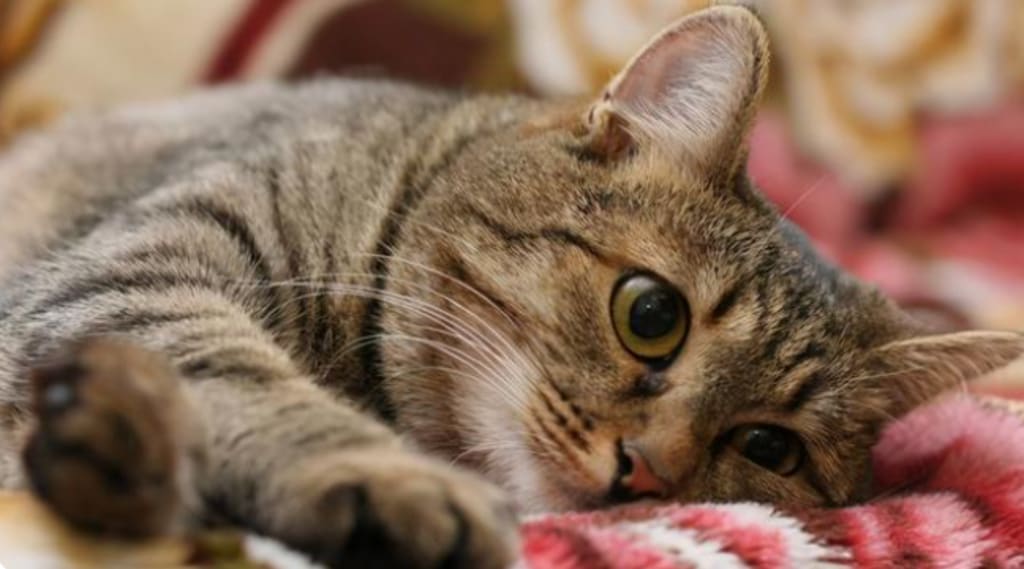 Short stature
Nutrient-deficient CATS MAY LOOK SHORTER THAN OTHER CATS. This is due TO a lack of nutrition, which causes slow growth and development. If your cat looks short, it is recommended to give it more nutrition.
Easy to fracture
When THE CAT IS SHORT OF CALCIUM, bone development is not normal, there will be O leg, X leg, but also especially easy to fracture, the owner should pay attention to THE cat calcium in the diet, eat some calcium tablets or eat more calcium containing food.
Often sick
Lack OF NUTRITION OF THE CAT, THE BODY RESISTANCE WILL BE WORSE THAN THE GENERAL CAT, OFTEN HAVE SOME MINOR ILLNESS, WANT TO REDUCE THE CHANCE OF CAT ILLNESS, THE OWNER HAD BETTER GIVE THE CAT TO SUPPLEMENT VARIOUS NUTRITION, DIET is not too single.
Prone to dermatitis
If the cat lacks nutrition, it is easy to have skin diseases, because the body metabolism is slowed down, the body immunity is poor, it is easy to be infected by bacteria and viruses, cats are easy to have skin diseases.
Dull hair, serious hair loss
If your cat is undernourished, its fur will be rough and dull, and your cat will lose a lot of fur. If your cat loses a lot of fur, it could be a sign of malnutrition.
You can give your cat a vitamin supplement and take vitamin pills to improve rough hair and reduce hair loss.
Eating plastic, poop, etc
Cats love to bite and eat things, such as cardboard boxes, data cables, sofas, needles, plastic and other things, and even drinking toilet water, eating poop and other problems, this is the cat pica performance, indicating that the cat lacks trace elements.
Never put on any weight
To the cat to do insect repellent, but the cat is not long meat, the cat is likely to be lack of nutrition, the cat intake of nutrition is not balanced, it is easy to appear malnutrition. It is recommended that owners replace their cats with a good quality, nutritious cat food.
It is important to choose good food for your cat because it is important for your cat's health. When choosing cat food, the owner must have a good check:
1, crude fat is too high to choose, the best choice of oil between 14~17% cat food, easy to cause cats too fat, soft and other problems.
2, the shelf life is too long, which proves that too many preservatives can not be selected, it is best to choose 12 months.
3, protein is too low can not choose, otherwise can not meet the needs of the cat, it is best to choose about 37%~48% cat food. Recommend the "wonderful cat food", through the degreasing process, oil content was 14%, light and not greasy, selection of chicken, fish, duck, beef and other meat as sources of protein, sources are animal protein, plant protein, easy to digest absorb will not cause the cat nutrition surplus, helps to promote the development of cat, to help gain weight!
In ADDITION TO CAT FOOD, PET OWNERS OCCASIONALLY GIVE THE CAT TO EAT SOME VEGETABLES, FRUITS, meat and other FOOD, CAN BALANCE THE NUTRITIONAL structure OF THE CAT, ENSURE THE CAT diet diversification, THE CAT naturally grow STRONGER! In addition, let the cat exercise, exercise can improve the body of the cat, increase the metabolism of the cat, cat nutrition absorption will be better!
Conclusion: Is your cat "malnourished"?
Conclusion: Is your cat "malnourished"?
Conclusion: Is your cat "malnourished"?
cat
About the author
Reader insights
Be the first to share your insights about this piece.
Add your insights