I Adopted a Jamaican Black Lab Named Skittles
What a joy he brought to us all!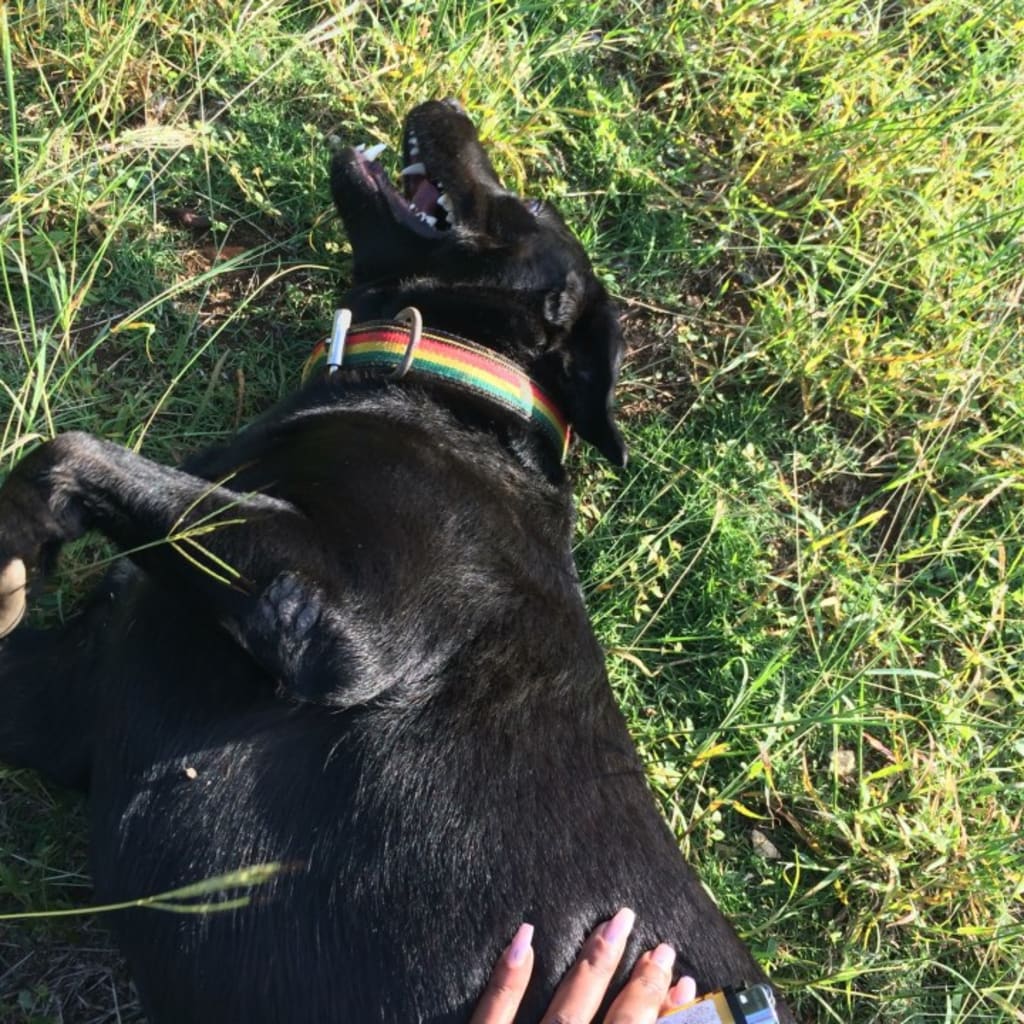 Photo Credit: His Second Momma
When my mom talks of Skittles, she tells the story of the first time she met him. She had returned to Jamaica for the first time in ten years and had come to stay with me in the city.
A few months prior, I had adopted a beautiful black lab from an animal shelter I volunteered at. When he heard the gate open, he came running. Mom froze at the top of the three steps leading down into the yard.
"He's going to jump on me!" she shrieked.
I laughed. "No, he won't," I said with confidence in my dog that he had earned. Still, she was terrified. So, I gave the unnecessary command. "Skittles, stop."
It had rained and the grass was slippery. It was almost comical how this big black dog skidded to a stop, determined to obey. His brakes just barely caught traction by the time he made it to us.
Mom could not believe her eyes. The two were fast friends, thereafter. While I was at work, the two hung out in my apartment and she fed him treats and broke every doggie house rule on the books.
When she left, I had to completely retrain my Skittles. But, I'm glad the two met.
Our Fateful Meeting
When I met Skittles, I was recovering from losing all the dogs in my household within days of each other. We had six dogs total. It was devastating. Ten years had passed and I was not fully over it.
I had adopted a cat and I began to think I might have room in my heart and my home for a dog again. Instead of looking for one, I chose to put that theory to the test by volunteering at a local animal shelter.
Skittles arrived the same day I did. He was skin and bones and had a yeast infection in his coat. I took a personal interest in him and nursed him back to health. By my second visit, we were good friends.
His Timely Adoption
Two weeks later, the animal shelter dropped Skittles off at my home. In case, you're wondering, I named him when he came into the shelter. Why Skittles? It was a strategic name!
Protection was one of the main reasons I was once again considering a dog. I loved the idea of saying, "Come, Skittles!" only for a big black dog to come running at top speed to see what was afoot. Meanwhile, the person would be expecting a little fluffy toy dog to appear because of the name.
In case you're wondering, I actually did do this quite a few times. It worked like a charm. Guys would flee my gate in a second. And, no one even spoke to us when I took him on walks.
But, when Skittles first came to live with me, all was not well. He had lost a little weight, but it didn't worry me at first. Like all black labs, he was full of far too much energy. However, this was bad news for his newly sutured neutering spot. When I saw the ripped stitches, I called the animal shelter.
They immediately sent a vet to dress the wound and replace the stitches. Skittles was right as rain after that. In fact, after a few weeks, he had regained enough weight to start wearing his hiking packs!
Leaving Jamaica
Almost a year after adopting Skittles, I was migrating away from Jamaica and couldn't take my dog with me. He was so handsome and well-trained that I wasn't short of people who were eager to take him.
I ultimately chose a friend who did not live far from where we did. It was heartbreaking to part ways with my dog, but I was also struggling financially and she was not.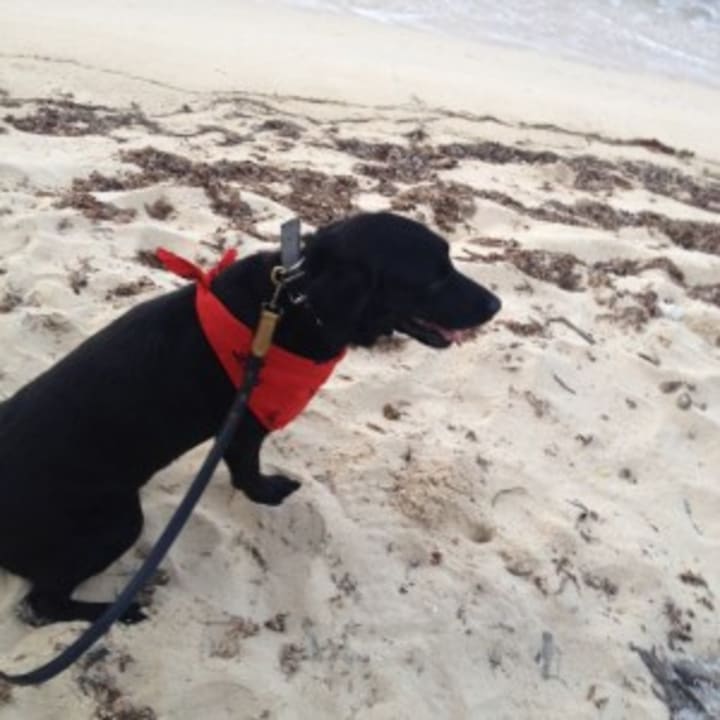 Ultimately, she and her husband were able to give Skittles a life I could not have afforded. He was their only child and they loved him terribly. Skittles lived a happy life with them for five years before a tragic accident took him away.
I cried when I got the news. But, I know no one hurt nearly as much as my friend, who had become the Second Momma to love him so dearly. By then, she had had him for far longer than I had.
I think, sometimes, she believes I blame her for the loss or she believes she could have done more to stop what happened. I do not. She gave him a home when I had none and truly loved him to death.
In fact, she was the best mom he ever had and I hope she knows it.
Reader insights
Be the first to share your insights about this piece.
Add your insights