How to Stage Your Home So Buyers Can't Tell You Have a Pet
For most potential buyers, having a pet in the house won't be a problem at all.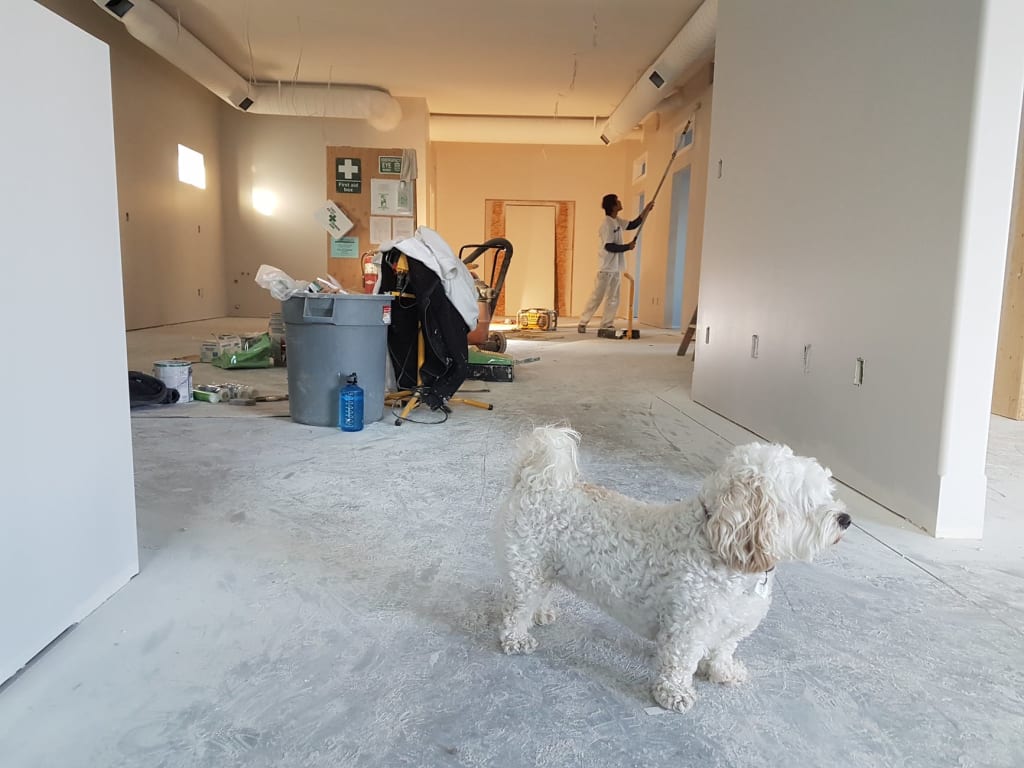 How to Stage Your Home So Buyers Can't Tell You Have a Pet
But for others, it's a complete deal-breaker. Some people are scared of pets, some have allergies, and others simply don't like the smell. So, if you want the best chance of selling your home, you need to give the appearance of being pet-free. Read on to find out what you need to do!
Stains
If there are any visible pet stains in your home, you'll have to remove these completely. Start by opening up all the curtains to let as much light in as possible, and then go around each room looking for stains. Dedicated pet stain removal products are effective for new stains. For older stains, you may need multiple cleaning sessions, and if you still can't remove them, you may need to replace the stained carpet or furniture completely. Housewife How-To's has an excellent guide on removing pet stains here.
Dander and Shedding
Dander and pet hair can get trodden deep into the carpet fibers, and you may have become blind to the smell that they are creating. That's why when staging your home, it's normally recommended that you replace your carpets. If you're not going to replace the carpets (for example, if they are very new), at least have them steam cleaned, which will help remove the dander. After that, vacuum your carpets regularly, and groom your pet to help get the loose hair off (a professional groomer usually charges between $40 and $75).
Staging
The average home sale price in New York, NY, is $550,000, so if you want to beat that average, you'll need to focus on staging your home. In your case, that means removing all evidence of your pet. This includes photographs, toys, food bowls, and food—you can simply box these up when you have visitors. Check to make sure you've completely cleaned up after your pet, and thoroughly clean to make sure no loose hairs remain—you should also clean out your vents and replace the filters. Finally, check for signs of pet damage on furniture, and either repair or replace it.
Relocate Your Pet
You can clean up all you want, but if the pets are still living with you, you'll have problems with odors and stains. The best solution is to relocate the pet while your home is on the market—ideally, somewhere close by so you can visit often. If you can't do this, at least restrict your pet's movements to a limited area, and keep them fenced off or in their crate during viewings. This is not ideal, as you won't be able to remove the pet odor completely, but you can minimize the damage by opening the windows up before a viewing to get some fresh air in. You could also get an air purifier and keep it wherever your pet will be living—Allergy and Air has some recommendations here.
Your Own House Search
You also need to keep your pet's needs in mind when conducting your own property search. For example, you might want a place with a large yard, decent square footage, or nice areas nearby for walks. You should also check local pet ownership laws for the areas you're researching, as the local homeowners association or the development itself may not allow pets.
Selling a home can be a challenge even when you don't have a pet in the home, so you need to give yourself every edge that you can. If you put some extra staging work into your home, buyers won't know that a pet lives there, and that gives you a better chance of making the sale. Start cleaning up those stains today!
Photo: Pexels